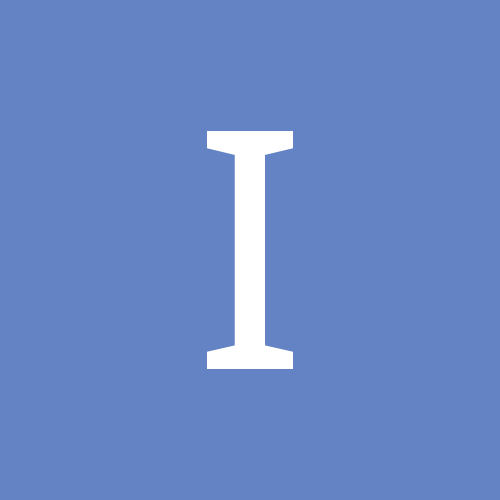 Content Count

344

Joined

Last visited
78 Followers
About impolight
Rank

evil enabler


Birthday

06/28/1973
Contact Methods
eBay
Livejournal handle
ICQ
Twitter
Yahoo
BPAL
BPAL of the Day
Favorite Scents

Amber, Anise, Balsam of Peru, Basil, Bergamot, Bladderwrack, Carnation, Cereus, Chamomile, Cinnamon, Copal, Cumin, Dragon's Blood, Fennel, Fir, Hay Absolute, Honeycomb, Jonquil, Kelp, Lavender, Leather, Lilac, Lime, Mandarin, Metallic notes, Muscadine, Musk, Nag Champa, Neroli, Oakmoss, Oceanics, Ozone, Passion Flower, Pine, Poppy, Rosemary, Rosewood, Sage, Sandalwood, Teak, Tobacco Flower, Vetiver, Violet Steamworks line, Picnic in Arkham line, Wunderkammer line. Bluebeard, Villain, Libertine, Whitechapel, Lightning, El Dorado
Profile Information
Pronouns
Interests

Perfumery, Botany, Hedonism, SciFi, Satire, Steampunk, Mysticism, Spiritualism, Culinaria, Astronomy, Marine Biology, Urban Legend, Erotica, Alchemy, Massage, Reflexology, Shiatsu, Reiki, Classical Music, etc...

Mood
Astrology
Chinese Zodiac Sign
Western Zodiac Sign
Re: :::Alice::: P.S. Happy Birthday Lewis Carroll!

:::ALICE::: This arrived as a Frimp in the latest order. Alice didn't offer much in the way of temptation because it seemed outright feminine in it's persuasion. All of the Lab's formulas are worthy of attention but it is more likely that blends that are unisex at least go better for the wearing when the wearer happens to be a large male. As this was inspired by the writings of Lewis Carroll (as are all the Mad Tea Party blends ) the chance to embody some of the magic, by proxy, proves too big a temptation to resist. From the Imp: Peculiar! There is an HUGE insinuation of carrot cake... O_o. This must be the Milk and Honey notes coming together to create an element similar to cream cheese frosting. Confectionary smells have a history of being difficult to adapt to in past experience. In passing or in small doses it is ok, but when worn and impossible to escape from, nausea sets in after a few minutes. The tang of Bergamot must be the other element that jives with the Milk and Honey to lend to the frosting effect because, after further huffings, this is the strongest impression thus far. The floral elements don't really shine through just yet. Nervousness reigns. Perhaps the skin chemistry will help balance things out... On the Skin: Alice is still heavy, cloying, and sweet but the florals DO come through to save the day! The Carnation is most apparent now. The Lab's Carnation note is consistently, beautifully rendered at the pulse points. The sweet, spicy, peppery blooms, bespattered with mist, are almost palpable. Rose is here as well, but is probably the most demure rose experienced in any of the blends tried so far. Bergamot is still threading through the mix like some twinkling ephemera of vulcan tinsel and makes Alice hum. The Honey has been subdued into a ghostly, powdery remnant of it's former glory and makes a grand unifier of this blend. Alice is still most likely ideal for Her, but He can certaily wear as proudly as He wears a Carnation in the button hole of an immaculately tailored suit. High marks! 5 out of 5 for Alice. A new convert has been made.

impolight replied to zankoku_zen's topic in Atmosphere

::: Lich's Laboratory ::: What a surprise this was when the latest shipment arrived in the post! This is the first time an Atmosphere or Linnen Spray sample has been within reach. Ordinarily it is the wearable oils that pique the interest, but thuis was an invigorating experience! The notion that this would be a welcome addition to the catalogue of wearable oils is heavily supported here! There is a good deal of Vanilla that Does seem like it would be found in a well-stocked pantry. The mosses are rich, heavy, and silkent, There is something like Teak or Oudh that gives Lich's laboratory a nice polish. A keeper for sure! The wife says It smells like I smelled Caramel Corn around the house... She asked if I was eating Cracker Jacks... O_o. Lich's laboratory gets a 5 out of 5!

impolight replied to strahlend's topic in Marchen

:::THE GRAVE-PIG::: Aren't Frimps the most wonderful things? While a pocket book recession may have slowed the pace of orders from the lab, it is an irresistable force... The excitement levels were so high when that pinchably cute box with the telltale orange tape arrived that the bonus Imp's Ears had become a momentarily forgotten prize that, literally, produced a squee... and an eye roll from the Beloved. Looking this one up produced a dollop of unease at first. The praises of The Lab's Fig note have been sung by many, it is true, but in this case the results have been historically unfortunate... imagine being proferred a Fig Newton from a warm and sweaty pocket where a balogna sandwich has also been stored and you get the idea. Other notes in this overrode preconceived discomfiture and mandated an enthusiastic try. The results are... From the Imp: Patchouli! Yay! The Fig is also right at the front of the line, waving maniacally, but smells more raisinesque at this phase. A spicy bite perchance to darkles at the borders; no mention of Cassia has been included, nonetheless there is a distinctive impression of it. Further snufflings evoke Black Walnut paste, Tree Bark, Leather, Ash, and Loam... Nothing Mushroomy, Truffly, or otherwise Fungoid just yet. Oakmoss is here somewhere, but mostly in a suggestive sense. The darks of Patchouli and Fig have muted anything definitive thus far. On the Skin:Previous Whoah! Um, Cedar??? Yup. Don't know why, but The Grave-Pig is amping some very conspicuous timber here. Big Time. We have, here, a sawmill. The lumber aisle at Home Depot. The contents of a pencil sharpener upturned into the prolific beard of a smiling man hefting a double bladed axe and wearing a flannel the approximate size of a carport. Fig has fled. Patchouli has poofed. Mushroom's gone missing. If this is Oakmoss, it has been injecting steroids into its neck whilst swilling burbon. Several minutes later something soft and green, but indistinct tries to come out and play: In the aftermath of a forest fire the ranger, while scanning charred acreage, spots a verdant shoot that has risen from the ash. It is too far away to identify, even through powerful binoculars, but it is there. There is hope anew. The Grave-Pig seems best suited for masculine body chemistry from this impession. A woman could certainly wear it, but the best accoutrement would be a utility belt. Still, this is a powerful, wonderful, and evokative fragrance. A 4 out of 5.

impolight replied to yokaitenchi's topic in Marchen

:::THE OLD GOBLIN::: Somehow this one had completely evaded detection until the advent of this past year's Bat's Day. It took nothing more than a cursory sniff to become enthralled with this formula. There is not enough good that can be said for Elizabeth's devotion to encapsulating the kind of magical thinking that embodies the mystical realm of childhood and the accompanying fables that inspire the virtues of hope and anticipation in the bosoms of human beings. It can be said, confidently, that once funding from Lottery winnings arrives the entire catalogue of BPAL fragrances will find, here, a happy home. From the Bottle: This is coniferous grandeur! On occasion Evergreen scents can come across as synthetic, shallow, and disappointing. The Arboreal sorceries in The Old Goblin, however, are anything but. This formula is the sweeping panorama of majestic forests beneath a firmament composed of a choir of regal blues and greys. The Ozonic component is a glittery freshet that promises to be invigorating on the skin. While not specified in the notes listed, there is something in here, too, that is black and shiny in the way that Licorice, Anise, or Fennel is. On the Skin: Previous allusions to both the masculine and the soapy qualities of The Old Goblin are, now, more readily understood. This is quite like the olivine bar of Cypress scented soap, imported from Italy, that made for blissful bathroom hours. The Old Goblin is remarkably fresh and green. It is easy to associate this with the realm of conjuring and fable. The Old Goblin gets a 54 out of 5!

:::MOONSHINE AND MIST::: A fantasy come true arrived in a 5 ml. Bottle of Moonshine and Mist. Bat's Day is already a gathering of souls that parallels a Paradise or Nirvana of Earthly plane, but the opportunity to not only sniff but to take home a bottle of this stuff made the day loftier still. From the Bottle: Moonshine and Mist is handsome, dashing, and rakish... This stiff glides through the ether and graces the spirit of the inhaler with a warm and unctious tongue-bath. It is easy to get lost in and dissolve in this fragrance. The Sandalwood behaves in a silkent and creamy manner. This inspires über confidence and well being. The White Musk immerses one in an otherworldly glow and the Ambergris is a stratospheric smooch of ectstatic quixotry. On the Skin: While there is not an overabundance of throw, Moonshine and Mist is indubitably clean. Ylang Ylang makes a clarion call from the pulse-points and certainly has an invigorating soapiness it can call a close ally. While it is not an overtly familiar fragrance, the Water Violet is shrinking, like its namesake, into a place where it is scarcely perceptible. Moonshine and Mist is a 'Fresh from the Shower' type of fragrance. This is cheery, good natured and unisex. Moonshine and Mist is stunning and rife with bewitchery. This is one of those BPAL formulas that somehow escaped prominence, but is rendered all the more awesome by its elusiveness and rarity. Moonshine and Mist gets a 4.5 out of 5.

impolight replied to sookster's topic in Yules

::: THE WINTER OF OUR DISCONTENT::: This one came as an unexpected gift from Sissy! (Thank you, Schnanni!). Apparently, differences in body chemistry inspired the bequeathing, so the intrigue levels were piqued. A review of the notes revealed nary a cause for alarm so, wrists at the ready, the time is nigh to plunge ahead. From the Bottle: This is very Christmasy. The Cypress, Orange, and Clove are all vying for preeminence. The Winter of our Discontent manages to be both dark and shiny. This manages to be bitter, sweet and spicy all at once. On the Skin: Oooh! The Darkness! The Winter of Our Discontent blackens considerably. While neither note was mentioned, this is quite remniscent of both a metallic element and something that is very much like a Black Walnut. The sweet, spice, and bitter notes are still whirling dervishes, but something else is rising from the depths; a powderier note that reminds one of an old timey barber shop kind of fragrance... the kind of talc once favoured by grandpa. The Winter of Our Discontent is highly polished and envelops the wearer in a halo of well being. This one gets a 4.5 out of 5.

:::DIRTY::: Dirty was an immediate hit with the first snift. While it is something of a challenge not to become rabidly over stimulated upon seeing an ocean of 5 ml. bottles at some gathering of the souls like, say, Bat's Day Dirty was one of those fragrances that made it impossible not to be rooted to the spot. Even the Wife, stalwart objector to the vast majority of things scented (perfumed, deodorizers, air-fresheners, room sprays, potpourri, colognes, body talc, and ESPECIALLY essential oils), became immediately intrigued and smitten with Dirty. Hope is a beautiful thing! The immediate purchase was suddenly, acceptably, a thing of dire urgency. From the Bottle: No delirament would be adequate to describe the blessed out feeling that accompanies the very first waft. There is a distinct impression a large picture window paned entirely in glass that is the trembliest shade of pale and electrified blue. Dirty is so reinvigorating and buoyant that it would be tempting to compare it to merrily, merrily, merrily, merrily bobbing along, downstream, in some wide and lazy river that could only be painted by the likes of Maxfield Parrish. Plumeria isn't the most familiar of notes, but there is definitely a floral presence in this. The Ozonic is also unapologetically splendid. Essentially, this bottle contains all of the things most dazzling and succulent that makes the halcyon days of high summer; Here be tall and radiant grasses waving hypnotically in a zephyr's wake which also happens to make those angelically white and line-dried linens flutter, sparklingly blue and bracing water, fantastically ripe blooms of every description, and the slightest kiss from a perfectly chilled melon.Yup… This stuff is pretty rad. On the Skin: Same as above only more so. If anything the Ozone amps the most; this is like being enveloped in a perfect sphere of la-dee-dah. Being a character is some magically animated production that is on par with the Disney masterpieces of yore would probably be akin to what this is like.This is very well-lit… cue waterfalls, armonica and harp. There is a distinct sense of wonder and well-being that accompanies the wearing of Dirty. This is like breathing in ultraviolet light. As it dries Dirty softens, sweetens, and glows. While it is doubtful that there are any Violets in this, something maddeningly familiar starts hovering at the periphery about thirty minutes after putting it on… the closest accessible thing that comes to mind is the sensation had about five minutes after eating one of those Choward's Violet Mints. Dirty is an olfactory standing ovation equally suited for Him or Her. 5 out of 5.

impolight replied to cfrancesca's topic in Yules

:::PALE STUDENT OF UNHALLOWED ARTS::: It is difficult to convey, to those with the misfortune of being outside of the proverbial loop, just how much excitement is generated in anticipation of unveiling something this wee and this new to the nose. Previous efforts of explaining this kind of fanaticism have been met with confusion, concern, and good natured scorn (you know; the slowly arched eyebrow. The glassy grimace that, for all intents and purposes, is supposed to pass for a smile. The knowing and supposedly covert sidelong glances). Well, excitement was in abundance with the receiving of a 5 ml. Vial of Pale Student of Unhallowed Arts. It is a crying shame, really, that this stuff has yet to be made available by the jug. From the Bottle: This is some of the most precious stuff on the planet. The first reaction is to stand agog whilst trying to ferret out the appropriate adjectives. Pale Student of Unhallowed Arts is majestic. The wearer is spun beneath a pounding tide of Evergreen and effervescence. This is what it might be like to have billions of bubbles tickling your beak should you be suspended in perfectly liquid chrome. Most conspicuous in the Ozonic which has been deftly mastered by Elizabeth. This makes for the achingly bright and hyperreal kind of portraitures a sould could expect to witness in the imagery associated with the very best of those titilating Edisonades... Cypress would have to be next in line. Pine might be present here, too, but it plays second fiddle to the deep, blue-greens of the Cypress. Benzoin adds some sweetness. Neroli makes for a lovely, lovely accent. This is incredible stuff! On the Skin: Don't you just love that automatic chicken-neck/pelvic thrust instinctual reaction you get to think that you smell that damned good? This stuff really clangs and pops on contact with the pulse points. Pale Student of Unhallowed Arts is no shy wallflower about being yummy. This is hip-cocked, low-slung, washboarded, smirking, lip-licking decadence. The Neroli and Benzoin really shine through here with verve and polish. The Cypress is athrob with luridly haunting qualities that would be hard-pressed to replicate with quite the same effect as in this exact formula. While the Ozone is still presiding over the entire gathering, it has settled back comfortably to allow for this mysterious spiciness to showcase its virtues... Toasted Cumin Seed, perhaps? Mace? Pale Student of Unhallowed Arts is a radiant paradigm for anyone seeking an olfactory ideal. While this would certainly be something of an intrigue of the feminine form, it seems that Pale Student of Unhallowed Arts has been formulated with the intend of making a stunning ideal out of Him. Flawless in every respect, Pale Student of Unhallowed Arts is worthy of a coveted place in the ranks of any serious collectors most prized stash. 5 out of 5.

::: BLACK PEARL ::: A review for this particular formula has been a long time in the making. The hardest bit is getting those preconceived notions of a dreadlocked Depp out of mind. The association here should be of those nacreous spheres, the most exotic variety in particular, that are heralded as the birth stones of Cancerians; those Crabs, those cardinal water signs. A good, languishing float atop an ocean of ideation is anxiously expected. No mention has been made of Marine Notes, of Kelp, or of Bladderwrack, but the faith in BPAL is strong… Weigh anchor! From the Bottle: The first aromatic wash is limitless and sempiternal. This formula has been flawlessly blended together to where no solitary note is in jeopardy of outshining the others. Black Pearl is, thus far, lustrous, glossy, and noctilucous. This is a beautiful and hallowed variety of fragrance. It would be not at all difficult to envision an essence such as this one kept under guard and in a jewel-encrusted box. This Black Pearl is esoteric in origin. This waits with whispers, vanishes behind veils, and is secreted behind stones. Black Pearl is a trove, a talisman, a reliquary. On the Skin: It is difficult to say whether Black Pearl is more lush or louche. Here is where the notes start to stratify. White Musk is amped into a billowing, lightning-laced cloud, but instead of torrential rains, out falls a flurry of ruffled Iris petals. Black Pearl has become soft, ghostly kisses aglow on the cheek and the nape. Hazelnut has demurred in this particular instance; a ninja somewhere in another country. The Coconut is rich, moist and on the verge of being esculent. This isn't the Coconut in a confection, nor is it the essence that teases out of some of the costlier tanning oils. Nay, this Coconut is the succulent meat, but only as you can taste it on a lover's lips as the two of you writhe in the drenched sands of a deserted beach while surf and thunder vie for dominance. On Him, Black Pearl is sweet and lachrymose; almost worryingly melancholy. Black Pearl is quiet strength, yet it is also haunted. Black Pearl in a dark territory; you're not sure if you can reach it or if you really want to. If you can reach it, it's hard to be sure you will ever find your way home again. On Her, Black Pearl is silken and recherché. She sits, imperially, beneath a tiara that darkles. About her throat, coils of the most beautiful Pearls ever beheld by mortal eyes complements the regalia perfectly. Black Pearl gets a 4.5 out of 5.

:::Öndurdis::: Some of the most magnificent formulas are those where the notes remain a riddle wrapped in a mystery wrapped in an enigma. Free association reigns. A sense of wonder is preserved. Magical thinking is liberated, at last, from the myopic motes that settle over a soul; the accumulation of which is an avalanche of drear. As one is assailed on all fronts by triple digits of mocking mercury, Öndurdis should come as sweet relief to the oppressive radiance bullying all hours. Snow-capped mluntains would be just the panacea... From the Bottle: My, my, my there is certainly alot that sounds a nasal BOOM at first impression... where to begin? Something like Rappaccini's Hemlock? Eucalyptol? Camphor? Fir? Cedar? Grapefruit? Vanilla? This is a mighty wind indeed! This is not only snow-capped mountains, this is a shrill blizzard blowing. This is a forest rendered fragile by frost. Öndurdis can be very busy and almost medicinal at first impression, but as the nose takes the time to adjust to personification of a wintry mania the ancient magics and forces of nature resolve from the background and grin glassy grins on their fearsome and reverential aspects... Come, conifer! Summon stone! On the Skin: Oh, wow. This has gotten rather intense. The fragrance that is Öndurdis is bracing and clean. The pulse-points hug it close, but the fragrance has undeniable power. Öndurdisis is a towering, sentient, and mobile evergreen tree with black bark and blue-black needles that are strewn with jewels of ice. Öndurdisis wears a corona woven from mint leaves. Strangely, while this is all happening atop a frozen peak (think Fantasia; winter edition) there is something else lurking in the stormy fury... a potent pulse of petrichor? Öndurdisis comes as a welcome respite from the sizzle of summer. On Him, Öndurdisis is bracing, masculine, and adventurous in a seafaring kind of way. On Her, Öndurdisis is flawless, smooth, and lethally seductive. Öndurdisis gets a 4 out of 5.

The notes listed in A Nocturnal Reverie mark it for potential greatness; this is a blend that has all the trappings of purple poltergeists in a dimly lit fugue. Somehow, though, this one escaped notice for an inexplicably long time. That this was ordered from London on a foreign exchange program and sent Stateside probably had something to do with it. Anywho, the excitement is palpable! Time to twist the top, nuzzle the neck, and breathe the beauty... From the Bottle: The Lavender is luscious. This purpled perfume is the most magnificently frocked of the Lavenders encountered thus far. Ordinarily Lavender is a blessing although it can have, however, a tendency to behave as a medicinal element and lend an unnecessary edginess to other notes. This time the Lavender is posh, purple, princely, and phantasmagorical. The Violet element makes this formula all the more luminous, and there is something else... Though it hasn't been included in the notes, there seems to be a very faint element of something Ozonic here too, but only just. These would be vestigial at best; the very last of the tendrils of a morning mist snagged in tree tops as they flee the breezes blowing off the bay. This formulas has a very lush and ddistinctly European feel at this phase. On the Skin: This is Lavender at its most succulent. Not only are the flowering tops here in their actinic splendor, but a fistfull of dew-dropped, crushed green stems fills the senses. As it wears for some moments, the Violet Musk develops a nice, powdery plushness that softens the Lavender enough to let some of the subtler elements borrow some of the glory... The Amber's presence is sweet and revered; jewel-toned and opulent. The Oudh is dark, rich, and has an almost perverse edge to it... Sex magic performed at the base of a glittering waterfall in the middle of some sylvan sea during a full moon. A Nocturnal Reverie is brilliant and massive. Anybody who is a fan of GC's Libertine will find this an exquisite counterpart. On Her A Nocturnal Reverie is a sable-haired vision wearing garnets and a plunging neckline that makes you wonder how she can be so comfortable when it's so cold. On Him A Nocturnal Reverie is bemusement that verges on cruelty and looks dashing no matter hoe effeminate the hue of his raiment... if necessary, this poi t can be driven home with a silver-topped cane. Exquisite genius. A Nocturnal Reverie gets a 54 out of 5.

impolight replied to shriekingviolet's topic in Ars Amatoria

:::LUCY'S KISS::: This came as another endearing freebie from this year's Bat's Day Black Market. Ah, yes Lucy Westerna... This brings back wistful memories of opening night at Francis Ford Coppola's version of the Dracula story. The Stygianati were present in all their dark finery and accoutrements and the mood was like airborne adrenaline. A person could practically feel the very air turn humid and the pulse wax thunderous in that first presence of Lucy and her fiery kink... and then again as the corrupted concubine. So what to expect from this? Rose? Rose is always a pleasure (especially if it happens to be your birth-flower). All things Victorian allude to that wonderful, Steampunky vibe that is tragically and chronically underrated... Curiosity, however, abounds. How will this fit in with the characteristic conceptions? From the Imp: Answer... Perfectly. At first sniff there was the sense of being immediately transported out of the current astral plane and into a Victorian parlor room joining the worshipful throng of admirers at the feet of Lucy. Almost tangibly, her green Wolf-lamp eyes roll down the length of your body like molten wax. Her smile is searing and voracious. The Rose is seductive and innocent... This Rose wears a plaid skirt and knee-high stockings. The Spice element has the darkling secretiveness of some exotic import. There is a sense of belonging to a once exclusive club. On the Skin: How this was accomplished, one can only guess at, but the Rose and the Spice have been impregnated with a spritz of the sanguine. This gets hot, coppery, and wonderful. While distinctly Rose, this isn't as stalwartly feminine as originally predicted. On Him, Lucy's Kiss is a dirty little secret that throbs in time with the thrill of a racing pulse. On Her, Lucy's Kiss is a weapon of mass seduction. Genius once again. A strong 5 out of 5.

:::HAIRY TOAD LILY::: From the Imp: Quite pretty! Stargazer this aint, but there is a definite bouquet going on. Purple is entirely appropriate, but Hot-Pink fits the bill just as nicely. This is also achingly, cloyingly sweet. At this phase, there is absolutely no mistaking this formula as fitting in with the "masculine" ideal. This happens to be very cutesy, very candy, very teeny-bopperesque. "Spotty" is also apt as an adjective. There is a playful, exciting, and cartoonish effervescence to this. A Wonderland kind of spotty. Admittedly, when first introduced to the notion of flora that had "Hairy Toad" attatched to it, there were free associations of quirk, weird, intergalactic life forms. This wouldn't get a raised eyebrow; there are nebulae of genius concepts that regularly show up in all categories. Hairy Toad Lily just didn't come across in the same way. This is just plain fun, just plain yum. On the Skin: Hairy Toad Lily has completely lost it's candied edges and explodes in full flowered glory. This is stickily sweet stamen and succulent stem. There's something dirty here, too. Not in an unhygeinic way, more in a rich, organic, exotic way. This smells "imported" and "smutty". Hairy Toad Lily is a clutch of actinic blooms and freshly rumpled sheets. Hardcore, XXX flORAL sex. Hairy Toad Lily is pungent, perky, and refreshingly kinky. On Her, this is a definite head-turner and causes the pulse to race unexpectedly. He could wear this, but it wouldn't make much sense. 4 out of 5.