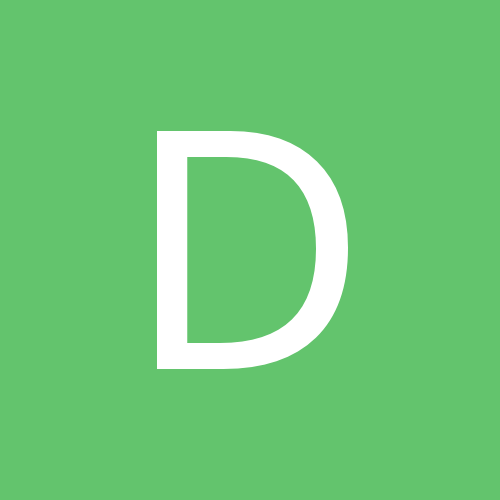 Content Count

835

Joined

Last visited
About Deiicide
Rank

diabolical decanter


Birthday

12/31/1982
Astrology
Chinese Zodiac Sign
Western Zodiac Sign
Soft and blue with the fizziness associated with gin. To me, it's like a blue version of Velvet pink Kitty but with more of a blue feel then Velvet pink kitty. It would be absolutely perfect for spring and the summer time. I'm glad to have tried it (GC Version) Soft blueberry tinged gin with the fruitiness of the papaya coming up. Bottle worthy.

Oh Cedar you once again win out. I was hoping more for the chocolate soaked peppermint, the pistachio, vanilla, anything! But the Cedar clubbed everything else, and comfortably stole the show during the wet phase. It was only during the dry phase that some of the other elements poked out, and melded together. As my DH, mentioned when I let him sniff it. It smells earthy. So earthy it is. Might be a nice sleeping scent. Lasts a long time, but sticks close to the skin.

The Scent is soft and gentle. On me the white chocolate, osiris and coconut are most prominent on me but I don't mind. It reminds me of the original 13 (White Label) a lot (I think it may be the white chocolate) and it just fits. This scent fits and it's GC to boot. So so so glad to have this scent. The white chocolate and the coconut doesn't change much with the other notes in the background. Lasts a good 6 hours or more on me.

Since my beloved Tempest is gone, it's now off to hunt what may smell as good as it did on myself in relations to the Ozone. Red Rose fits the bill, but it's an Le and I usually slather this stuff during night time. The Lavender is nice and subdued with the sparkling of the white musk coming up to pass. The ozone is there, and it's lovely giving a sharp edge but not as much as I liked it within tempest. I'm glad I got to try it, but unfortunately it's not what I was looking for. There is a hint of black current but not as much as anyone else is getting.

When I first tried this ,a familiar scent wafted about me. Where have I smelled something like this and then it hit me! It's a more etheral Black Moon (06') on me. I covet that bottle, so to find something so similar to me in reach and taste is amazing. Thanks to the lab for this, now if you'll just excuse my nose and wrist.

When the scent was first put on, I wasn't terribly blown away. It was basically like White Moon with a bit of snow. (I Haven't tried the original chaste moon though I really wanted to gather a bottle of it). Milk notes tend to not like my skin, they don't really get the full effect and seem to burn off. The Crystalline musk and the flowers seem very fitting actually and dry down into something wonderful. Barely there blooms, with soft musks and sweet milk. It's really really amazing and puts me in a sense of calm. Time to put out an ISO for a bit more. I love it!

Out of the bottle, and straight on the skin it was an explosion of coconut and tobacco. Very subtle and almost reminds me of the thickness that Red Lantern has (without the poppy, thank you!). As it dries down the Tabacco, and the vanilla tea take center stage with the musk holding everything together with a subtle vibrant sparkle. The flowers don't come out very much but as it dries down, the floral hint fills up and continues to glow. It gives me a bit of a headache, but it makes me feel very sexy. The combination of all the notes, is sweet without foody and just as gourmand. I'm glad to have tried it, and will cherish my bottle.

Deiicide replied to requieminblack's topic in Halloweenie

A memory of pleasure passed. A ghostly rendezvous, delight beyond death. Faint echoes of laughter and the distorted music of a harp drift by, along with the scent of soft white pear and sweet vanilla. It's very juicy pear on me with soft vanilla on the background, and as it dries here's the wierd part; a hint of dustiness comes forward and a tiny bit of musk I think. It's really nice sleeping scent and good on cool autumn days.

The bottle and the image was the one that I loved the most. Cherries, Cream and vanilla. Thankfully all of those notes go lucky on me, but when I got the bottle the Cherries once again ruined the scent for me. Bah. It smelled like a cheap candle. I so wanted this blend to work but it's not for me.

In the bottle it's everything I've ever wanted in a blend, but like Bloody Mary unfortunately and sadly, the cherries turn into cheap plastic candies. The vanilla is true, but is kind of overshadowed by the candleness, and the strawberry took a train back to the farm because those two are ruining everything for them. That about sums it up, I remember it being better when I first got it but couldn't really tell but now it's clear. These scents just don't like me. I'm very sad about this one because I love cherries.

Deiicide replied to VioletChaos's topic in Liliths

The cake notes on this don't actually come out until dry-down for me. Upon initial swipe, it was all soft woods and snake oil. The Cupcakes weren't as pronounced but the soft tang from the frosting was there. The cakes get more pronounced as the cake dries, and the snake oil and the Doc lift it up and ground it. I'm not a big foody person, but this was a nice surprise and I'm glad I got to try it (and not hunt down a bottle!)

Aquatics and me get along. If there's some wood in there, it'll be fine too and some flowers usually don't give it pause but yea. Me and the salty sea notes are bffs. So when I noticed this bottle, I was iffy. Chthulu is strong cologne but this sounds heavenly. As the reviews came in, I was graced a decant and eagerly tried it. OMG, the softest whiff of smokey incense with deep boomslangish chocolate; the aquatics giving a faint effervescent note. It is utterly divine. The chocolate note sticks, where the aquatics fade away as it dries keeping the salt note and the incense. Smokey Salty Sea Chocolates. I am so pleased to have this and can't wait for my bottle to arrive.

When it was first released, I kicked myself. Fruitish salty aquatic? Those love me. I always mourned not getting Selkie when it was released (and I had more funds) fast forward four years, and I finally found a bottle. Yea! Let's do a quick review. First on the wrist, soft melony tinged moss and breezes. Sweet, Salty and earthy smelling without really lending adherence to each other. A bit perfumey, but more with the moss aspect of Kiyohime changes into a Serpant. It's last since I put it on three hours, where it dries down to a soft melon tinged moss. It has aged wonderfully and is still very wonderful. I'm so glad I have a bottle and I will cherish it.

I smell the snake oil, it's a note that I'm becoming familiar with in my bottle of Green Tea Viper. It's almost a slithery Candy Butcher to my nose, but not quite. The spices from the actual snake oil come out as the Teak grounds it all (Woods playing nice on my skin. I couldn't see it to believe it) . The rice milk grounds it adding a candy like quality to the skin and very huffable. It tempers down, and I know I'm in love. Bottle in the future, most definitely.

Deiicide replied to RaeiNarcissus's topic in Yules

Every kid wants a pet magah bird! A prism of scent, an explosion of multi-colored feathers: blood orange, black plum, sugar cane, guava, frangipani, coconut, pimento berry, violet, caramel, and pear. I can definitely tell what people say, it's fruit loops in the vial! As soon as it hits my skin, a creaminess takes over with the rest of the fruits gathering around. I can't really place what it smells like but all the different fruits are vying for attention. Ah, I get it now; it's the pear that's doing that. It's amping subtly on my skin with whatever the cream note I'm getting from. I think it may be coming from the coconut, so I nod to the other folks that manage this as a tropical drink. The violet isn't taking off and ruining most of this, so I'm rather happy about that and it's grounding the fruits better. It a super fruity purfume, I think along the same vien as Fruit Moon' which folks really love. I'm glad I got to try it. Thank you BuxomM and the Orphanage Swap.