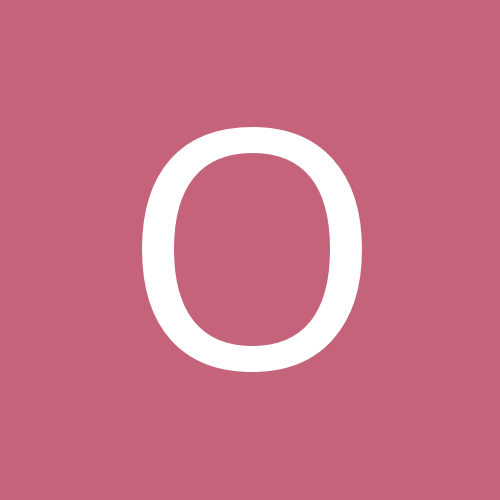 Content Count

89

Joined

Last visited
About opheliatrey
Rank

lil stinker


Birthday

05/18/1979
BPAL
BPAL of the Day
Favorite Scents

Samhain, Snake Oil, CD Misfortune Teller V3, O, Dia de Los Muertos, Jolly Roger, Dragons Bone....... I could keep going
Profile Information
Pronouns
Interests

Being nutty, being arty, being funky, being a mommy SLEEP.

Mood
Astrology
Chinese Zodiac Sign
Western Zodiac Sign
I am always looking for new so I'll play Banshee beat Feed me and fill me with pleasure The mouses long and sad tale Mme moriarty Tombstone

opheliatrey replied to The Poison Queen's topic in Yules

This is so lovely. It smells like a hoodoo shop I go to in the city. Herbs, flowers the wood of an old floor. An oddly comforting scent. Most similar to it in my mind is Third Charm.

Got this today at C2E2 and yummmmmmms. I love it so. Pretty and sweet but light and airy. Like the honey on Baklava. I seeing this aging like a dream. I should have picked up a backup cause I see it being a spring must wear. Ok my mind is fried from con overload.

I love this and see it layering with Snake Oil Bath Oil. It's a very smoky oil, I get a drop of leather but mostly smoke hovering around my wrist. It doesn't have much throw, you have to be close to smell it, I really wouldn't enjoy it did. Overall I am pleased but would like to have the vanilla come out to play more.

I love how this spiced vanilla smells. It's not too sweet and contains jasmine but doesn't read floral at all. The downside is it doesn't last like my beloved bpal. Five minutes of heaven, then sad face. Any recommendations would be wonderful!

I will try some of those out. Until Bpal the only perfumes I liked were Uninhibited and Casmir by Chopard. And now I have like 30 things I wear and am a full fledged junkie. This smells good but maybe something is better than that......... Grandpa'd do whatever he could Preach a little gospel, sell a couple bottles of Doctor Good

My most favorite perfume of all time is Uninhibited by the diva herself, Cher. So is there anything anyone can recommend from the vast Bpal catalog that would be similar? Now I have Gypsys Tramps and Thieves stuck in my head.

I like this blend a whole bunch. For some reason it seems to be an earthy version of Snow White. I could be crazy but the really remind me of each other. I see this being used a ton this spring.

I seem to be like many other out there that didn't like rose scents......... Until Bpal. I now have ten rose based oils(or more my collecting seemed to get out of hand quickly). So my review of Rose Red is this, a rose just picked after a spring shower. I also get a hint of green and pear. It has a moderate throw which when rose is concerned is a good thing. Slapping someone in the face with rose may drum up memories of their third grade music teacher, who loved to bathe in tea rose perfume while trying to convince you a recorder is a valid instrument (thank you Miss Bell). So if you like rose and bright almost citrus notes give this gal a snoot or two.

Best holiday scent ever. This when wet is stong, scratching in your face. But after dry down it is a lovely, green, spiced up oil. Of the Xmas tree scented bpal this and the illustrated woman are my top two.

This is a walk in the forest. It's very green and light. Sun peaking through the branches of huge pine trees. I see it more as a warm summer smell rather than a Christmas one as its very dry and the honey keeps you from smelling like an air freshner tree. It is pretty strong and it's got some throw so be careful....

opheliatrey replied to zankoku_zen's topic in Atmosphere

Well I could be in scent overload but I am getting fizzy celery soda but I kind of dig that it does. I sprayed my linen closet so I am excited to check it later to see if it has changed some.

She walks do the hallways, a lady with seamed stockings and a tasteful suit. Her high heels clinking on the wooden floors causing the rest of the room to look up. Her smile is awkward as she tip toes to where the book is hidden. Running her fingers over the spine of the book before she picks it up, a crimson blush across her face. This scent is soft and creamy. It reminds me the most of a perfume that is inside of a vintage unlabeled bottle I have. I have been on such a kick of sweet vanilla scents this was a much needed change of pace. Its harkens back the old days of strong notice me perfumes of yesteryear, in the vein of Youth Dew but it doesn't smell a thing like it. The paper smell drifts in and out. Now I go play some swing music and put on a fancy hat.

This wet was not much to tempt me but after it dried........ I kept looking around for an apple food baking in my house. I thought my cats must have turned magical and made me something. And then I smelled my wrist again ahhhhhhh. I can taste the apple with how good and true apple this is. It is the exact smell of cutting into the perfect apple and the juice sprays into the air. I dont get any of the other notes just APPLE and I am good with that.

This is the only time I have found lavender to be exotic. It is soft and warm, from wet to dry drown. It stays close to your skin and lasted about three hours till I had to reapply, which I did because I feel cosy and in need of some tea. I like it more than the released version and now may have to try TKO since I hear it is similar.