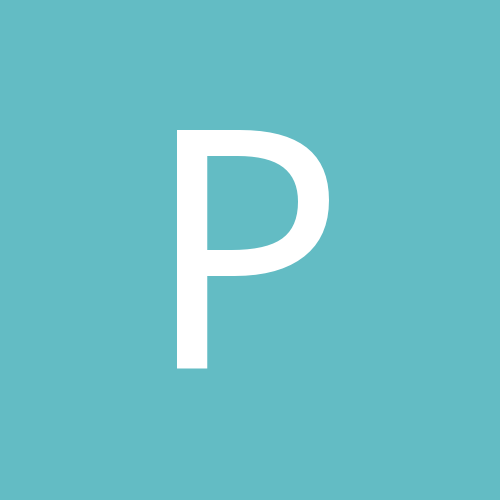 Content Count

1,472

Joined

Last visited
51 Followers
About pinkgyrl
Rank

obsessive precious hoarder


Birthday

11/23/1972
Contact Methods
eBay
Livejournal handle
Yahoo
Website URL

http://www.facebook.com/pinkgyrl
BPAL
BPAL of the Day
Favorite Scents

Glowing Vulva, Jailbait, Eat Me, Le Pere Fouettard, Liz, Sara Pezzini, Luna Negra, The Girl, Snow White, Snake Oil, Tombeur, Clockwork Couture: Female, Monster Bait: Underbed, Black Temple Burlesque Troupe, Lola, Crypt Queen, Whip, Smut, The Waltz of the Snowflakes, and Midnight Carnival.
Profile Information
Interests

perfume addiction, make-up addiction, music addiction (is that enough addictions? hehe), oh wait...shopping addiction, painting, reading, conversations, shamelessly flirting, driving around, watching movies, researching, writing....bored yet ;)

Mood
Astrology
Astrological Info
Chinese Zodiac Sign
Western Zodiac Sign
Effervescent. Subtle. Sweet. Creamy. This is a sophisticated gourmand. Fizzy fruity white musk and what feels to me like the smell of creamy white chocolate with a little twang. I was going to state that this smells pink, but it really doesn't – it smells ruby in color, like its namesake chocolate – a more grown-up, sophisticated color blend of pink and red, resting in the middle of naïveté versus perhaps being jaded by love.

pinkgyrl replied to Seajewel's topic in Lupercalia

🥀 Dark. Slinky. Gothic. Seductive. Haunting. Spicy resin-laced roses with red musk, patchouli, and slightly dusty amber. Unlike the experience that I've had with other Snake Oil variants, the SO is very obscured here; the simultaneously heady but bright and dewy roses feel like the star of the show. All of the notes are seamlessly blended, a wave of perfectly stitched notes with something ominous slinking underneath - the Snake Oil is lurking underneath - only rearing its head during every other huff of this scent that I inhale until finally settling into its recognizable vanilla comfort hours after application. I swear that I could almost smell sweat beading up on skin at some points during the dry down. I've had to go back to this a few times trying to decide if this perfume is me, is something that I would wear - it's a gorgeous blend and will only get better every second that it ages.

pinkgyrl replied to Seajewel's topic in Lupercalia

Kiseru smells exotic, sensual, oriental - it seems deceptively simple mostly comprising of a slightly "dirty" vanilla probably from the husk descriptor or from the tobacco and creamy sandalwood on my skin. The tobacco is so difficult to pick out on its own but rather a tinge of it is left on each of the other notes. This scent does smell "red" to me if I try to ascribe a color. It smells expensive and feels more "grown-up" than I feel inside. As it fades into my skin, I actually like it more - it has the unique duality of *feeling* like an intimate skin scent when you try to smell where it was applied but actually harboring an amazing throw - Kiseru weaves its way into the air around me and holds on for dear life. Gorgeous

I like this little guy! This is definitely not a foodie scent as I imagined would have been a common preconceived notion that this would be a gourmand chocolate scent. At first, this is earthy and dry like the outside of his shell - I initially and primarily get a dusty woody cocoa from this blend. As it dries and settles in under the gruffer exterior, the drier feel seems to dissipate as the creamy bourbon emerges. This reminds me of a truffle with a darker more bitter chocolate cracking open on the outside to allow one to taste the sweeter and creamier inside, but please don't take this as a suggestion to taste armadillos, hehe. This really was an entire mood and experience! 🙃

pinkgyrl replied to Seajewel's topic in Liliths

This is just lovely I predominantly get vanilla, marshmallow, and honey from this scent. This doesn't feel like a typical "foodie" scent; it feels like there is more depth and roundness, additional layers. On my skin, the clove note tricks my nose into smelling a slightly toasted marshmallow. The clove and the honey working in harmony take out any artificial feel to the marshmallows. These are billowy homemade marshmallows being piped out like Swiss meringue buttercream - not the store kind of marshmallows. I could only smell the fruity currant notes in the wet stage, maybe age will change this scent in that respect. This scent will wrap you in a coat of fluffy honeyed marshmallows - making you smell like you were baking every recipe with vanilla bean as an ingredient in your kitchen. Gorgeous! 🧁

pinkgyrl replied to Seajewel's topic in Blood Milk

Reading the notes, I thought this would be a heavier blend. I also thought of Graveyard Dirt - which was one of my first bpal loves. Except for the initial soil note which feels similar to the soil of Graveyard Dirt, this is completely different than I expected in both respects. Upon application, the soil note is the first one to reach my nose; however, it soon starts to dissipate - the soil note receding into its place within the blend giving way to a beautiful pillowy sweet patchouli. This patchouli is gorge. In my head, I see a dark colored patchouli oil thickened and sweetened with age. The base feels familiar - a melange of herbs and flora that read as "creamy" to my nose lending the surprisingly delicate feel to this blend. It isn't until the very end of the drydown that I can smell anything even faintly vegetal. I would describe this primarily as a loamy sweet patchouli blend resting upon a creamy floral/slightly herbal base. I always ask my fiancé to sit with me if it's a bpal mail day after he gets home from work. My enthusiasm is higher if I can open the package with someone else and talk about the contents; I also like to test some on him to let him be a part of the process - today, I accidentally got too much oil on me, so I tested this on both of us. My fiancé has suffered from aggressive early onset Parkinson's for a decade. He struggles with language and communication, most especially when he's tired. When he smelled this one, he said the soil was like when you dig something out from underneath the ground like a treasure - bits of the soil cling to the item and start to fall or be brushed off - as if something was "unearthed." I don't know where this came from within him! He makes it day-to-day but rarely gets moments of insight that he can communicate with clarity. I've been asking him questions about notes and how he feels with certain blends. I love when art inspires another to feel and even to be better able to communicate those feelings. Thank you to my fairy for allowing me and my partner to try this one!

pinkgyrl replied to Seajewel's topic in Lupercalia

This is definitely a skin scent; I feel like I applied it quite liberally, but it's still a little difficult to detect and pick out individual notes. It's very well blended and quite lovely. On my skin, I mostly get the mandarin, the pear is behaving and perhaps reinforcing the fruitiness of the scent - and a general "creaminess" - almost a sophisticated orange creamsicle scent. After it soaks into my skin, the candy fruitiness of the orange merges with a slightly spicy pear note and the prettiest wisp of smoky incense is unearthed. I would call this a fruity incense smoke blend. I'm not a huge citrus fan, but I would wear this just for the incense-smoky stage - that part is superb. It's definitely worth testing this later - you know how sneaky these vulvas are - they only get better with age if I do say so myself, hehe.

Tobacco like whoa If you can get through the "settling in" stages of the tobacco note, this is freaking gorgeous. This is like Black Lace's 3rd cousin - much more tobacco and less vanilla. Dry dark vanilla, smoky laudanum, and a substantial prescience of tobacco - all overlaid with just a gentle wash of incense. To me, this is a sexy and evocative scent - my mind drifts to a stolen dance or kiss in a dark club, light overshadowed and diffused by a weighted cloud of cigarette smoke - languid movements matched to the bass notes of a song thudding so loudly that conversations are moot. I hate typing this, because I promised myself not to add those infamous words present in almost every review: this will age gloriously Alas, I did it, but the tobacco note will lose some of its sharpness while the vanilla note will round out and better announce itself. Stunning blend.

Pink. Soft sophisticated pink. On my skin, this a creamy strawberry blend. The pink candy floss smell reminds me of Lush Rockstar or even as a second cousin to Jailbait. I also smell the Lush Alkmaar reference and those are the notes, the star jasmine and perhaps also the coconut, that ground this scent and keep the strawberry from taking this blend to candy land. The creamy part of this blend feels like a clean bar of moisturizing soap, but the blend is not soapy, if that makes any sense. The word "languid" is fighting with the word "languish" and both keep appearing in my head as I'm trying to describe this scent. This scent just slowly takes you under its spell. Gorgeous.

Essentially super juicy and just a teensy bit sour (the sour tasting gummies coated in dusted sugar) gummy bear single note on me. I swear that I could sometimes feel a dusty candyfloss note, like in the Lush "Rockstar" scent. Hours later, I get some of the buttercream frosting. Just a happily "joyous" scent

pinkgyrl replied to Seajewel's topic in Liliths

I adore this blend! I get a candyish sparkling strawberry scent with a gentle musk softly cradling the predominant strawberry. On me, the musk seems to work by blurring the edges of this scent creating a soft fuzziness. After the strawberry settles in, I can catch a couple whiffs of a baking type of coconut. This scent ends up being softer than expected and more of a whisper versus a louder bakery scent. I wish it lasted longer (as with most things in life, hehe), but this is a happy and innocent scent, and it uplifted my mood and made me smile. Clouded strawberry candy resting upon airy whisps of coconut. 💕

Holybatman! My dog insisted on getting into my lap and business while I was opening the package and trying to dot a tiny bit on my wrist from the cap, and he got a noseful. Wiggles immediately scrunched up his face and gave me the most horrified "that's not food!" look - it is SUPER potent.* Hello red musk, my old friend - I immediately thought of my beloved Smut sans the musk to describe the red musk note. I also *initially* registered a little earthiness/spiciness, but that part faded quickly. On me, it's a sharper red musk sweetened by cotton candy, and the cotton candy does *feel* blue versus pink if that makes sense (in a blue raspberry versus strawberry cotton candy type of way). I never am, but don't be scared by the cotton candy note - it's a very sophisticated show of it. I get the amber for a few seconds, and it threatens to go powdery, and then it just falls back into the blend nicely. I feel like the warmer notes, the redwood and the amber, ground the blend both keeping the blend from going super sugary and rounding out a sharpness in the red musk. I think that the redwood note could become more pronounced with age - as with most bpal's, I feel like this will age magnificently. Fruity red musk layered over cotton candy is my final summary, hehe. It's amazing and thank you to my beautiful and speedy fairy for allowing me to try it! 🧚🏼‍♀️ ❤️ *Please note that no animals were hurt and/or perfumed during this testing. He only got the first large whiff of the scent and no perfume touched his skin nor his cute little nose, hehe. 🐶

pinkgyrl replied to Silvertree's topic in Yules

This is a super joyous and effervescent scent. I immediately get cotton candy (the cotton candy note from Midway or one of its variations) and chewing gum mint (the smell of mint in the light blue packages of gum). The blueberry-strawberry mixture grounds the cotton candy note, and, really, the scent in general. The mint eventually fades into a tingle in my nose when I breathe it in, so don't let that note scare you away like I almost did! This scent put an image of a colorful, yet simultaneously majestic, unicorn into my brain 🦄

Spice, sweetness from the honey, and a resiny incense feel. This one is subtlety sexy, and I keep smelling it because it's very different from any other scent that I own. It has an exotic spice feel. This scent appears amber-colored to me when I try to visualize it in my head. I had a wonderful fairy who gave me the unique opportunity to try this scent and own a bottle Naughty rating: A mysterious girl who surprises you by taking the lead; you expect this girl to be shy and not forward, but she will keep contradicting you throughout the evening.

At first, this seemed like a scent that even a man could wear - my fiancé loved this one the most right from the bottle. But, now that it's dried on his skin - it's a very soft, creamy (from the notes - not a foodie cream), and slightly sweet floral. This is one of those scents that is very difficult to describe because everything just blends sublimely as Beth's blends often do. The tobacco note is barely there for me - I get a whiff of it here and there but not enough to smell it unless I breathe in deeply near the skin where it's applied. I mostly get the orris (in a creamy/slightly amaretto sense - and I'm assuming this note is also responsible for the sweetness similar to a very light violet note) and amber. As mentioned above, which is actually good for me, this is similar to Snow White - but a very soft whisper of that scent and not as "cold" if that translates. If you're put off by the wet stage, please do try it on your skin, because even non-floral lovers, like me, could wear this pretty and unassuming scent. This is all white to me in color - every note seems white when I visualize this scent. Thanks to my wonderful fairy for allowing me the chance to try and own this scent! Naughty rating: This scent inspires cuddling - when I kept sniffing my fiancé's arm to read the notes - he kept shivering but nothing untoward happened - that perfectly describes how this scent feels in the physical sense I would definitely change my mind if the tobacco comes out to play more on my skin and will update if that happens with age!