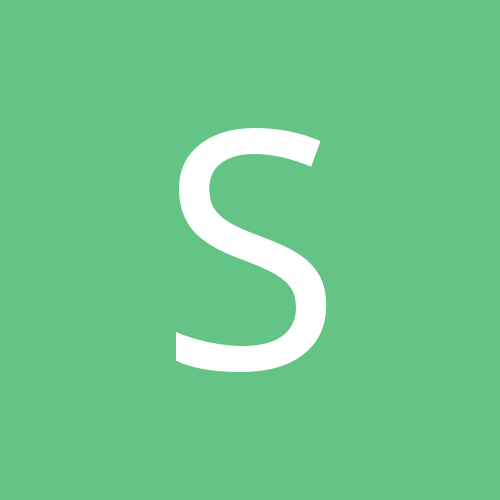 Content Count

1,151

Joined

Last visited
About sfsassy
Rank

obsessive precious hoarder


Birthday

06/19/1974
BPAL
BPAL of the Day
Favorite Scents

Notes: fruity and sweet. Coffee, smoke, spice.
Profile Information
Pronouns
Interests

Music, dogs, travel, playing!

Mood
Astrology
Astrological Info
Chinese Zodiac Sign
Western Zodiac Sign
sfsassy replied to Imbrium's topic in Thermae

I love this one! Girlie/feminine. Honey & Jasmine are the strongest notes. Does not smell like winter, but I could see using this a lot in the spring.

Wet: Cherry sucker Dry: super light. I can not even smell it an hour later.

Figgy pudding is nom nom nom. My fave of the 3 bottled scents released. Smells more like a dessert than a spirit to my nose.

wet, it smelled like bubble gum. Sweet and candy like too. Dry more raisin. Very light and close to the skin too.

Smells like a chocolate Tootsie Roll. Much better than what I was expecting.

I can finally review this. I have tried it now 3 times on my skin. The first time I made the mistake of testing it with a few other scents, so I could not tell which was which after the dry down. But here it is: In the bottle it's a very juicy pomegranate scent. When first applied to the skin it sparkles with a slight fizzyness to go along with the juicy fruits.After it dries it's a very soft powdery scent. Maybe a light floral accompanies the fruit. Some have called it very masculine, I would call it more unisex. It would be wonderful on a guy or a gal. It's definitely not too manly. I also find it pretty unique. I don't have anything else in my collection that is close to it.

This one is lighter than I thought it would be. It's a softer leather. I do not get any of the darker notes listed. I don't get any lime either. Dusty leather, wood and vanilla. Very wearable

Patchouli is one of my favorites and am a big fan of this scent. It's very dark and sexy. Wet it's mostly a rich patchouli and as it dries you get more of the tobacco. I do not detect any cinnamon (which is good since it's my death note). Vanilla comes out at the very end. Very nice! This will be a nice go-to scent for the colder months.

2011 version. Let me start by saying that out of the 3, this was my fave by far. It's the most complex and unusual. Others were saying that it's herbal and I have to agree with them. It's a strong herbal scent and I LOVE herbal scents. Outside of saying that, I am having a hard time pin pointing notes or even saying why I like it as much as I do. Winner!

Sexy sangria fruity goodness. Sorta like dark red berries in the jungle. It also smells just like I thought it might. NICE!!

BLACK MOON 2011: BETH'S CREATION The absence of light: black orchid, motia attar, mugwort, English pear, jonquil, violet leaf, myrrh, opoponax, crystal musk, ylang ylang, and 5-year aged patchouli. I can pick out almost each of the notes. But the two strongest are the Orchid and the Pear. If you like those two notes you will be in heaven.It also has a very tropical vibe to it. Now I did have the older version years ago and I can't tell you how they differ. But overall it's a very pretty scent. I can't wait to see how it ages.

Tropical fruit salad. Juicy Mango for sure. Wet and juicy.

Smells like those 1980's scratch and sniff stickers for orange. Really, just like that. To me it's a bright sunny orange scent. Zesty and sunny with a hint of sugar. Very fun scent. Great for summer too.

I finally put my finger on what I think this smells closest too. The Lush shower gel called Grass. (I love that too btw) To my nose it has a sugared wheat grass smell, with a little lingering incense in the distance. I can't wait to see how this ages. Very unique.

Warm fuzzy honey-vanilla. It's a very comforting scent that would be great to cuddle with. I am so happy I took the chance and got multiple bottles on Etsy on this one. It's amazing and right up my alley.