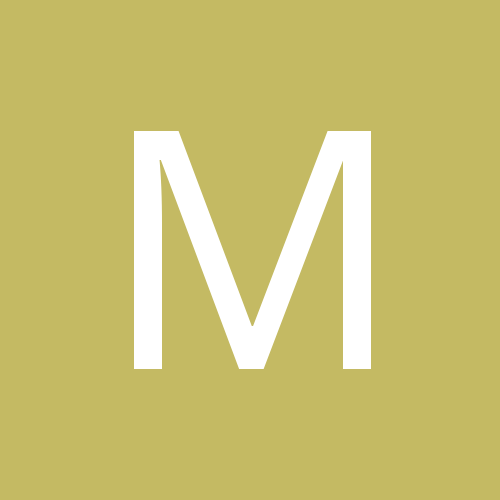 Content Count

2,594

Joined

Last visited
21 Followers
About maika
Rank

1/32 too few


Birthday

02/18/1975
Profile Information
Pronouns
Interests

Music, literature, movies, yarn crafting…all the yarn all the time.
Astrology
Astrological Info
Chinese Zodiac Sign
Western Zodiac Sign
…and please pretend I didn't post twice. 😂

First question of the round!! would you like a scarf? If so, colors, length, iwide or skinny? Bulky yarn or thin and slinky?? Scarves are awesome! I'm a knitter too, so I extra appreciate hand knits made for me. For a scarf, Long and narrow for multiple wrapping options is my favourite, with soft slinky lightweight yarn is a thing of awesomeness. I love all the blacks and charcoals through to mid grey is lovely. Or a deep plum, or like a blue-red lipstick type red would be an equally lovely option. How about some dishcloths, for the kitchen? Or spa cloths for the bathroom? If so, which? Any particular colors? Spa cloths would work best for me I think. Soft ones for my face, or scrubby ones for my body. So lighter weight for face, or nice scrubby weight for body. And they would be better in lighter colours. The Green Salmon things all look amazing. I just worry that depending on how they're packaged, Customs over here might not look favourably on them. I would hate for something amazing sounding be ordered and not have it arrive. Cat Coven looks awesome. I'm a wee bit obsessed with the I Am Full of Magic print in white. Halloween treats aren't super easy to access over here. I hear whispers of intriguing things like hot cider mixes that aren't stocked here at all. Other than that, pumpkin spice hasn't come through here either. So anything that runs along that sort of vein without being too sweet sounds super tempting. Over on Snag Tights they have so many lovelies. In the Halloween section Grimoire, Betelgeuse, Dark Night, Potion, Bone to be Wild, Stitched Up, Fright Night - Blood Red, Caught in my Web, and Never Say Die would all find a very special place in my wardrobe. Being both tall and curvy I would need a Size G Specifically British things, hmmm I have a feather weird fixation with Chocolate Lime and Rhubarb and Custard hard candies. Redbubble: I seriously adore me some Morticia and Gomez. I've linked to the shirt, but a sticker or tote bag would equally make my year https://www.redbubble.com/i/t-shirt/The-lovers-tarot-Addams-family-by-NomiBee/58426803.IJ6L0 Get Kraken is great too. Again, linking to the shirt, but stickers etc are equally great https://www.redbubble.com/i/t-shirt/Get-Kraken-by-Alrkeaton/12833815.IJ6L0 Japanese things? I'm planning a raid on an Asian grocery for some fun candy this weekend, but from what I've seen so far there's nothing overtly Autumny/Halloweeny over here, so a basic all the nerdy/geeky/Halloweeny/Autumnal things would be loved! Ketchup point 1: Fanfic - not so much. Dragon Con - Dragon with a Penis Hat, Zombie Milk, Vampire Milk, Sugared Peach and Blackberry Wine, A Timid Twinkling Golden Star, Recovery Room and Blackout Blinds sound most intriguing Moonalisa: Lip butters - Absinthe Marshmallow and Black Cat sound lovely As far as scents go, Bohemian Velvet sounds very me, as does Full Moon. Smoke and Ouija, Wicked Woods, and Witchery sound like they have some serious potential too. Enamel pins are cool, but I've gone a lot crazy with buying them recently meaning I don't actually have anywhere left to put them. Haus of Gloi Halloween, Hex, Persephone's Descent, and Spider Silk sound glorious. Hair falls sound like fun, but I have horrible visions of my chronically overheating, and massively oversweating head ruining it. Serge Luten samples, samples in general are always wonderful to have. I love the floral pins, the lilac one would slot perfectly into my Discworld obsession. I know I said no pins earlier, but if there's wiggle room for just one, it would be that one. Future Primitive looks just so lovely. Owlett's End, Chocolatier, Shadow Show, and Ghost Smoke soaps both look beautiful, and sound like they would smell even better. Traditional Japanese anything would be so lovely. I would love to be surprised by something! Elderberry syrup sounds glorious, but sadly, I must decline. I have a feeling Customs wouldn't let it through. Sea Witch Botanticals looks just glorious. Let me sit on it though, I have to be careful with room fragrances because of my pets Hiram's drug store sounds like so much fun from the way you describe it. I love the idea of fun stickers, pens and/or snacks though if it's spooky and fun I would love it Gift cards to places that are local to me could be doable. Facebook makes most places contactable. So a gift card for my favourite coffee shop, or my favourite florist would be lovely. If you want contact details for them, please ask the Switch Witch to ask me. Or else I'll come back and add them tomorrow. I would have to pass on ILNP nail polish, or any nail polish due to my terrible nail biting. Alobudra looks interesting. I would have to look more closely at the mists because of my animals, but I wouldn't say no straight out. Brujita skincare looks intriguing, but I'm really happy with what I already use. Thank you for the suggestion though. Tiny Bones and Things - the silver wings and rattlesnake necklace is really striking. Bird and Blend, you say. Tea, along with books, yarn and coffee are my happy places. So you could send me any leaf tea, and I would be a happy witchee ❤️ Bloomchic looks fun. This is very me https://bloomchic.com/collections/halloween/products/crochet-lace-mesh-bell-sleeve-hanky-hem-t-shirt (in a 2x) As is this https://bloomchic.com/collections/halloween/products/halloween-skull-print-pocket-arc-hem-dress (in a 2x) Or this https://bloomchic.com/collections/halloween/products/square-neck-lace-up-knot-bell-sleeve-dress (in a 3x) Poesie tea would make me happy in any incarnation ❤️ Trader Joes things. Trader Joe things are the things I hear about being awesome, but can't really access. A bit like Tim Tams for the non Australians. I would love to try some Trader Joe goodies. No real Halloween traditions here, but would love to find some if you would like to share some with me. Halloween fandoms, I love Nightmare Before Christmas so much. I also feel like Corpse Bride slots in nicely here too. I make things from thrifted sweaters that I cut up & make things from. Do you like armwarmers? Long or short? Solid color ( elegant) or funky stripes made from multiple sweaters? Fave colors? Is cashmere okay? Wool & related blends? ( I never use scratchy wool for arm warmers.) Do you like buttons used decoratively? I love arm warmers! Long would be awesome. Funky stripes sound like fun, I love the idea of black, charcoal, and greys, with maybe a pop of cherry red in there somewhere? Cashmere would be beautiful, but any natural fibre at all would be wonderful. Buttons would be brilliant too. I also do coiled & sewn rope work- it's functional art I wrap the rope in fabric & add appliques. I just had my first art show with these- bowls, trivets ( that can hang on the wall when not in use), coasters. Is this something you'd like ? What sort of Halloween fabric? Whimsical? Witchy, bats, mushro oms, moths? How gothy do you like? I have velvets & sparkly stuff to wo rk with too. W hat is your preference witchee? This sounds beautiful too! A bowl would be lovely. I love the idea of something soft and black with maybe some bats? It would be the perfect thing to keep in my bedroom for all my little treasures. How do you feel about cherry things? Cherries are life! I love cherries in any incarnation. Similarly, are you into fancy flavors of olive oil or vinegar? Check out Fustini's and let me know if anything appeals! Fustini's looks awesome, but I've got so much oil and vinegar already that I would have to say no. Thank you for the suggestion though. We also have an awesome store for jams and sauce, American Spoon which you should totally check out! The sour cherry preserves and the margarita mix look sooo good. Would you like some locally sourced maple syrup? Yes please! Finally, I live in a place known for fudge. Do you like it and/or are their flavors you particularly like? My favorite shop is Murdick's if you need to see a flavor list. I find that fudge is too sweet and rich for me. So no thank you. Anything from the IKEA Halloween store catch your eye? Not really. All the LED light things look like fun, but unfortunately my cats agree, and hunt them which means chewed wires and no more light. Wild Soul River isn't really my thing, but thank you for the link, because I've spotted a couple of things that are perfect for another friend of mine, so I'll pass the link on to them. Penzey's Mural of Flavour, Pasta Sprinkle, Outrage of Love, Hot Chocolate mix, Pico Fruita, and the Choose Love towels and Pet Bandanas are awesome. Colour Pop? The Hitch A Ride matte lip looks awesome. Cellar Door? The Sex Machine soap sounds lovely. Luv Milk Nothing catches my eye. I dye yarn. Are you a person who crafts with such? What fiber, weights, and colors would tickle your fancy? Would you rather have two different 100g skeins or enough of the same something for a bigger project? I am! Natural fibre only please - with the obvious exception of a bit of nylon for sock yarn. Which leads to the fact that my preferred yarn weight is 4ply. As for colours, Deep cherry red or other berry type tones, Deep blue, black, charcoal, greys. Any of those, or even a blend of any of the above. Provided my experiments work, would you be interested in a bar of homemade tallow soap? I would be very interested. Do homemade caramels or shortbread tickle your fancy? They do tickle my fancy, but I'm afraid Customs wouldn't let them through What are your chocolate preferences? White, milk, dark? What inclusions (fruit, nuts, none, etc.)? Gimme as many details as possible. Darker is better, though I have a little soft spot for white too. Inclusions: crunchy things! Nuts in particular, but coffee, freeze dried fruit chunks, and popping candy are all great options. I make mixed media art (like collaging kinda). Is a mixed media art piece (small like an altoids tin or small canvas) something you'd be interested in? That sounds brilliant! What music platform do you use (Spotify, Apple Music, Pandora, etc.)? Do you like receiving music recommendations? Spotify, and yes, I would love recommendations! What type of spooky season imagery do you like? (Ie. bats, ghosts, vintage Halloween, etc.) I'm all about the bats. From the posted Trader Joe's Halloween list: Pumpkin Overnight Face Mask Harvest Blend Herbal Tea Pumpkin Spice Roobois Pumpkin or Halloween Joe-Joes (Joe-Joes in any incarnation would be lovely) Petite Pumpkin Spice Cookies Pumpkin Body Butter Pumpkin Spiced Pumpkin Seeds Salted Caramel Hot Cocoa Stirring Spoon Cinnamon Roll Blondie Baking Mix Pumpkin Butter Maple Roasted Almonds Astrid's Autumn Line Darkness Summoned sounds glorious https://www.astridperfume.com/collections/autumn-2023/products/darkness-summoned NEW QUESTION: Homemade and preserved food goodies - Which of these things would you like my dear witchie? All are organic and grown or made by me. sun-dried heirloom tomatoes dried ancho chile peppers - can be whole halves or ground into a delicious powder sugar-free candied pecans and walnuts or almonds gourmet quality fudge in many flavors (formerly from my ETSY shop which I had to close until I have my own home again) please give me an idea the kinds of flavors you like. My more popular ones are Penuche, Choc & PB, Pumpkin pie, Forest fruit (with cherries, blueberries and cranberries), Vegan chocolate dried italian plums (pitted) sugar-free canned plum or logan berry jam freshly dried rosemary, thyme, basil, parsley individually or in combo almond flour baked goods (low carb, sugar free, and gluten free) - give me examples of savory and sweet things you'd like All of those options sound lovely, but they wouldn't get through Customs. Might you like a witch hat? I would LOVE a witch hat! Fae Fragrance: I love the look of all the products, and I think they would smell amazing in either Bear Hug or Lilith Favourite Coffee blend? Lighter roasts are preferable to darker ones. But I have a lot of coffee at the moment, so I think maybe no coffee would be the best option for now. Open to non BPAL perfume? Yes Any other wishlists anywhere? LUSH, amazon, Etsy, wherever? I've linked my Amazon and Etsy lists in my original application. Have you seen the Snowpiercer tv series? Nope. Have you seen Wallace and Gromit?  I have, and I love it. Can you send me a Shake Shack burger? I wish I could! Anything you want from my favorite local tea shop? www.fridaytea.com Star crossed sounds utterly delightful How about from my skincare person? drjensbeautylab.com/ Maybe some samples? My skin can be a little sensitive, but I'm always looking for a great product. How about from my witchy Chandler? https://www.etsy.com/shop/TeresaLynnsSimpleLux The Elders tea blend sounds delicious It's also that time of year where I make handmade soap (usually with calendula infused olive oil, tallow, oatmeal and honey) and candles (feel free to specify color and size, I don't usually scent them, but I do have a clover and apple scent I've been wanting to play with). I can also annoint and dress candles with TALs and herbs. Any interest? Handmade soap sounds lovely! Clover and apple sounds like a wonderful combination. I also grow herbs which can be culinary or magical. I'd be happy to prepare a smudge or dry some herbs for your enjoyment. I currently have oregano (yellow and standard), mugwort, thyme, sage (purple or garden), tea peppermint, chives, lovage, plantain, comfrey, raspberry leaf, and yarrow. I'm probably forgetting something. I wish! Customs won't let herbs through though. I also make salves! My go to in an arnica, calendula and comfrey mix for healing wounds or chapped skin. This can also be used on pet paws. That sounds lovely! Paintbox soap works? Let Me In At Your Window and Pokeberry sound loveliest to me. I don't have a bathtub at the moment, so no bath streusel please. If you have a furry friend living with you, what sort of treats do they like? My dog, Zara, loves chewy toys that aren't squeaky. My cats are all about little balls and little scrunchy, tinselly things they can bat at. That said, they're all incredibly spoiled, so they aren't in need of anything, but they're equally thrilled by anything that might come their way What is your feelings on seasonal mugs? Always yes! Are your wishlists - Amazon, Etsy, etc - up to date, and if so, are they all linked somewhere that I can find them? They are up to date, and are in the original SW application. Rishi Tea: Iron Goddess of Mercy sounds most intriguing. So does the Sweet Thai Iced Tea powder. I'm not aware of the Adagio business issues, so I haven't looked in there. Nocturne Alchemy: Vampiress Wine - Vanilla Blossom Wine Conjuring with the Countess Conjuring with the Enchantress Howling at the Moon Conversations with the Moon How do you feel about stickers? If positively, are there any themes you'd rather not have stickers of? I love them in theory. But then I can never seem to be able to bring myself to use them. So it's best not to send them. What about crystals, cool rocks, and gemstones? Always! Squishmallows? I love them. Not too big, but not too small either. Enamel pins with chains for lapels? I don't often wear things with actual lapels. So while they look great, I wouldn't really wear them. The Pickety Witch things are cool, but not quite me. A paper crane mobile sounds wonderful! I even have nice high ceilings and a place I can picture hanging one. The Weenies? A Melancholy of Goths *** A Timid, Twinkling Golden Star Maple Leaves, Golden Moss, and Amber Hair gloss *** Lady of Saintonge *** The Hound and the Milk-White Doe Witchbirds Ghost Milk ** Invisible Man Milk ** Bulbs would be lovely, but ones from the mentioned website wouldn't be allowed into Australia. Arm warmers on the other hand would be so brilliant. My right arm, in particular, is really permanently in need of warming. I broke my arm really badly, and all the plates and screws that now hold everything in place leave my arm really sensitive. New questions I don't really have anything I would use washi tape for, sadly. I, personally, would love biscotti. Sadly, Customs would steal any homemade posted food. Music recommendations would be awesome, but I don't actually have a CD player at all. Genres though, Rock, Grunge, Punk, Johnny Cash style country, Indie/alternative Bserway? Stunning! All of them. Renn fair stuff? I have no idea you can buy from one. Updated House of Gloi Violet Moon sounds beautiful! Lakewood candles? They look amazing, but I can't have candles because of my very naughty cats Tarot/oracle decks. Not my thing, I live the artwork, but that's about it. Weenie Lush Lord of Misrule everything! Any soap/shower gel/scrub/lotion The caveat being I don't have a bath tub. Mütter Museum? Honestly, it all looks awesome. Ü is, of course, tempting. But anything cephalothoracopagus related would be awesome. As would anything with plague doctor related. I love the Great Women of Science bag too. Ingredients for spellwork? Thank you, but no. Am I a fan of Cobra Kai? Ive not even heard of it, so no. Victoria's Secret scents? No A silver protective amulet sounds delightful! I'm not a spell worker, but I wish I could have acorns. Stupid customs *grumbles* Lenny Mud: it's all cool, but nothing really screams at me, you know? Specific tea: All of them! I'm less of a fan of green teas, but I've never come across a tea I haven't enjoyed. Herbal infusions are a bit different, because they're not teas in the strictest sense. I'm not a huge fan of herb teas with ginger in them. Roobios is glorious though. I've missed the time sensitive question, sadly. I hope that it didn't make things difficult for you, my witch. I say this because Dream Skin sounds exquisite. Though I do love that Beth makes so many exquisite things that I could probably never manage to smell them all. So if I were to miss out on the chance to smell one, there's comfort in all the others. Weenies 2nd drop: Firstly, !!! I said earlier that I'm all about the bats. It's also clear that I'm all about all the BPAL bats too. They all sound gorgeous. Dead Leaves, Black Cherry, and Incense Tar sounds beautiful too. I also need to apologise for the fact that one of the very first bits of information we were asked for was to make our BPAL Wishlist available, so I've got that fixed too!

I was frimped this too...so here goes. In the imp: sweet and almost bakery, there's something reminiscent of baking, without it being totally foody. There's an almost fruity note there too. There's something a little bit floral too. This is interesting. Wet: The bakery note has disappeared, but I think I smell bananas. Creamy bananas. Again, interesting. Not quite me at this point, but still an experience. It's got a big throw, too. Dry: It's changed again. Now it's sweet powdery fruity rose. Something vaguely musky too. I don't think it's straight out musk though...maybe copal? Ultimately though, for me, it's interesting, but too sweet for me. I only got it this morning though, so I'm going to put it away for a retest later.

favorite candles, companies and/or candle scents? I'm not too worried about the brand, but my favourite scents are vanilla, incensey/resinous scents, and especially over Christmas, foody spicy scents like gingerbread. favorite kinds of tea (flavors, companies) I love tea! Pretty much all tea. I would love to get my hands on some more Adagio tea, but they won't let me directly ship it to Australia. any of the Villainess autumn or winter soaps appeal? Another soap company you'd like more? I love Villainess! At the moment, Criminy, Letitia, Discord, Proscription, Twistappel, Smashing, Mudslide, and Moral Decay all sound good! I also love Paintbox, but the things I love there have their own spots on my etsy wish list. Any of the bpal Halloween scents you wished you'd gotten? Any Yule scents you're hoping to see come back? The Yules I haven't had a chance to get my hands on yet are Witch Dance, The Tears of Lilith and The Sinister Salon. As for returning Yules, I'm thrilled to see that BTBT is back, and Krampus too! Do you have a general swap-related help post somewhere? In my siggy Do you have Etsy/Amazon wishlists linked somewhere? Amazon - http://amzn.com/w/37A9GWTI3GD3X etsy - http://www.etsy.com/people/maikastar/favorites?ref=si_fav Do you have a Tumblr/Pinterest you'd share with everyone (these can be really informative as to style?) I have a Pinterest, but I don't really have anything on it yet. I'm in Japan, anything that would interest you from there? A good bb cream maybe? Interesting flavoured Kit Kats. Do you like knitted items? If so, any fiber sensitivities/allergies? What kinds of items would you like? I knit, so yes, I love knitted things. I have no major fibre issues, and I love the idea of anything being knitted for me! New sneaky question (because I don't want to give away my idea completely) - words, numbers or spatial manipulation? Probably words Anything from Paintbox Soaps? On my etsy list Your package must contain "-A 'Sugar Plum' (ie a sweet treat)." With that in mind, what are some of your favorite sweet treats? Is there anything you really don't like? I love dark chocolate, salted caramel, and crunchy nutty type things. I was also sent Candy cane Jo-jo's once, and the were amazing. I don't like licorice. Do you have an eReader, and if so, which kind? Would you be interested in eBooks, and if so, how about a list of your favorite authors/books? I have a Kindle app in my phone, and I have a Kindle in my not too distant future, As for books/authors, my Amazon list should give you an idea of what will work. Alternatively, if you have a favourite author or book you would like to share with me, I would love that too. How do you feel about other perfume etailers? Any you love, hate, are dying to try? How about perfume with alcohol in – do you love all perfumes, do you dislike commercial brands but not mind the inclusion of alcohol if it's a boutiquey or fancy company with unique scents, or are you strictly oils? I mostly buy BPAL, but there are some Possets and Conjure Oils that I like too. I love some of the Villainess oils as well...if you want specifics on any of those, let me know Checking out other brands is always interesting, but at the same time, it is a bit scary in terms of potential new extra spending. I don't mind perfume with alcohol, I mostly just use oils, but there's one particular commercial perfume that I really love - First, by Van Cleef and Arpel - and the only way I can have that is with alcohol. Other than fragrance oils/perfumes what is your number one (or a tie between 2-3) favorite type of toiletry or scenty item? Scrubs, bath-y type things, and moisturisers Pirates or ninjas? Pirates Zombies – love, hate, obsessed, don't care, think they're coming for us any day now, other immediate/passionate thoughts? Love! I just discovered a new (to me) candle company, Witch City Wicks. Does anything you see there tempt you? Antique Lace, Bondage, Church, Dragon's Blood, and Vanilla melts What about desires (limited edition or not) from Black Phoenix Trading Post? Mrs. Palmer's Establishment Atmosphere Spray, C8H10N4O2 Soap, Black Clove Candle, Spanish Red Carnation Soap, Skully Cupcake Tissue Tee in the XXL, Morocco Bath Oil, Snake Oil Bath Oil, Gula Bath Oil, Luxuria Bath Oil, Castitas Bath Oil, Hedonism Bath Oil, Opium Tar Bath Potion, Tears of the Seraphim Bath Potion, Shub Niggurath Soap, Snake Oil Soap, TKO Massage Oil, Frankincense Clove Hair Gloss, Snake Oil Hair Gloss, Morocco Hair Gloss. Favorite Disney villain? Maleficent Is there any BPAL oil that you are dying to get your hands on? It doesn't have to be a rare, just something you really want to try There's a list of scents I would love to try under BPAL wishlist in my siggy. Do you want to see things in your box for your significant other/spouse/kids/fish/whatever? Or do you want to keep it allll about you? That's totally up to you. I do have a 16 year old daughter, Maia, plus Amber the big tough cattle dog, and Leo and Rincewind the cats. We've had a lot of questions about coffee and tea - how do you feel about other things? Cocoa, spicing for ciders, flavoring to add to water is what I mean? I love cocoa! I would also love to try cider mixes - they don't have them out here, and I would love to try them. Flavourings to add to water sound more than interesting too. It's not Christmas/Solstice/Yule until...? It's hot, there are Christmas beetles dive bombing my enterance porch, and I've had to buy half a dozen chunks of Snowcake. HOW DO YOU FEEL ABOUT RECEIVING MOSTLY HAND CRAFTED GOODIES? Handcrafted is love! What other movies do you like to watch during Halloween and Christmas? Frankenweenie has just been added to the mix, Nightmare Before Christmas (of course), Elf, Bad Santa, Olive the Other Reindeer, Drop Dead Fred, Edward Scissorhands, The Orphanage Would you, dear little Nightmare, like to receive something from one of those silly-yet-nostalgic Holiday food companies, like Omaha Steaks (which totally has a ton of yummy veggie items, btw!) or Swiss Colony? Interesting in theory, but I don't think much of it would travel well, and even if it did, I can't see our Customs letting it through. What fandoms are you a part of???? Doctor Who, Torchwood, Game Of Thrones, Nightmare Before Christmas, Dr Horrible, Firefly, Discworld, Sandman, Good Omens Is there anything under $10 that you've been wanting from World Market? Any of these look wonderful http://www.worldmarket.com/product/toysmith-lazer-fingers-set-of-2.do?&from=fn http://www.worldmarket.com/product/andes+cr%C3%A8me+de+menthe+baking+chips+bag.do?page=2&from=fn http://www.worldmarket.com/product/salted-caramel-bark-tin.do?&from=fn http://www.worldmarket.com/product/vosges-black-salt-caramel-bar.do?&from=fn http://www.worldmarket.com/product/divine-70-dark-chocolate-with-raspberries.do?page=3&from=fn http://www.worldmarket.com/product/republic+of+tea+chocolate+merry+mint%2C+50-count.do?&from=fn http://www.worldmarket.com/product/twinings-holiday-teas-20-count-boxes.do?&from=fn I can get Twinings out here, but they don't seem to sell these two. Two Timing Tarts? Freak Flag, Pretty Boys in Eyeliner, Vampires Don't Fucking Sparkle, Bigger on the Inside, Pride and Prejudice v1, Femme Fatale, Frankly, My Dear... , Mae West's Diamonds, Satin Sheets, Silk Sheets, Gingerbread Pimp, Pucker Up!, Where's My Damn Spoon?.

In the imp, patchouli, and something spicy-sweet. Probably the clove. Wet, patchouli and myrrh without a lot of throw Dry, there's a bit of a perfume-y vibe, which I think is the ylang ylang, the myrrh patcholi and clove are all there together - and the earlier posters are right, there is almost a sunscreen thing going on there. It's not OMG sunscreen, but it is very reminiscent. That's not a bad thing though. I'm not sure if this is going to be a bottle purchase, but I'm definitely keeping the imp.

In the imp - almost pure rose. Wet - pretty much just the narcissus - spooky Dry - both notes are there, and it's lovely, but on me the roses are very sweet - so it's wonderful, it just doesn't fit with the description. That doesn't matter though.

In the imp, smokey musky leather - with a hint of something green underneath Wet - almost pure vetiver. But it's not screaming at me the way that it did in Saturnalia. It's very much there, but I'm pretty sure it's the leather holding it in check, because there's a little bit peeking out at the base. Very masculine though, which is to be expected. Dry - the musk is right down deep, the leather has taken over, but there's enough vetiver to make me incredibly happy. It's still quite masculine - more masculine then I would normally wear - and I do want to smell on a man...but this is almost pure sex, and I need more.

In the imp, this is herbal with a little citrus undertone. Wet: still very green and fresh, with a tiny hint of musk peeking through way up the back somewhere. Dry: Pretty much cologney herbs. Fresh, and gender neutral, but not for me.

In the bottle: Well hello there jasmine. That is all. I LOVE me some jasmine though, so that's all good. Wet: Still jasmine, but with something kind of fresh and green underneath. It has quite the throw too...I'm typing while I do it, and I'm surrounded by a waft of jasmine, caused by nothing more than a small dab on my wrist. Dry: A fresh, bright and utterly wearable jasmine. No complaints at all from me!

Someone mentioned links weren't transferring to messages properly and asked to repost, so... Amazon (and everything else) universal list: http://amzn.com/w/37A9GWTI3GD3X Etsy: http://www.etsy.com/people/maikastar/favorites?ref=si_fav Book Depository - http://www.bookdepository.co.uk/wishlist/GMKTX/Catriona-Woolard Do you like s'mores and s'mores-flavored things? I don't know...but I wouldn't say no to trying them. I don't know if they do graham crackers out here anyway. What's the neatest freebie you've gotten? It can be cool or thoughtful or just totally unexpected, and not limited to BPALdom. That's a good question. BPAL people are universally wonderful on this front. Would you enjoy receiving cute but useful items like colorful kitchen utensils/gadgets, or bento supplies? (boxes, chopsticks, accessories, etc?) What about things like spice mixes (homemade, or Penzey's for example) Kitchen stuff is always wonderful...and bento stuff would be amazing. As far as spice mixes go though, Customs over here might have issues with them, so probably not. Do you like cute, seasonal or fluffy PJ bottoms? Like they sell at Target, Old Navy (they have had cute Halloween ones!) If so, what size do you wear? Yes in theory, but from what I've seen in other answers they don't come in plus size, so probably not. What kind of chocolate do you like? Nuts, no nuts, white,dark, etc? Chocolate is good. I prefer fair trade for personal reasons...but I'm also guilty of a Peanut Butter m&m fixation which definitely isn't fair trade. As for what goes in chocolate...mint, nuts, sea salt, chili, cherries, salted caramel, and popping candy are all good, but I'm always up for a surprise. Dark is my favourite favourite, but I like milk too. I'm not a massive white chocolate fan though. I live near a Whole Foods, Trader Joe's, and Penzeys! What does your little heart desire from any or all of these places? Penzeys, not so much anything because of customs...but Whole Foods and Trader Joes equally intrigue me. Crunchy things, or good coffee or tea blends, or anything you think is good would be brilliant. As far as Trader Joes goes, I've heard good things about the Fluer de Sel caramels, and the Jo-Jos, so they both sound tempting. Are home made foods acceptable or does the idea of eating strange mailed food disturb you? I would so love to say yes to this, but again, Customs doesn't look kindly at things like that I just gave you $20 and sent you into a "has everything" store ala Walmart and told you that you have to come out having spent it all, and none of it on anything you need. What would you buy? Be as specific as possible! Hmmm...lipstick perhaps, a trashy novel, logic puzzles maybe, socks. I have an obsession with buying socks, and I always have more than I ever need, but I still buy more. What kind of cuisines do you like? (I mentioned this in my ?aire but curious what my witch may like)And, what are your favorite restaurants? Everything! I think Turkish food might be my favourite. I love most Asian foods, have discovered that Ethiopian food makes me very happy, Italian and Greek food is wonderful. I also love Moroccan food. Mod-Oz/fusion is great. I love Indian food too. I think it boils down to me loving good food in general. As for restaurants, mostly the places I go are non-chain and smallish, so that probably wouldn't be much help, but I'm going to work up a list and come back and add them. I'm from Canada - is there anything specifically a witchee might like that is only available here? Cheese curds really wouldn't travel well, even without dealing with them being allowed here. Maple syrup or candy would be fun though. What are your "fandoms" and would you like a t-shirt from TeeFury if an appropriate one came up? I LOVE Tee-fury, and Threadless for that matter. For fandoms, Buffy, Dr Who, Dr Horrible, Sherlock, Game Of Thrones, Walking Dead, Cthulhu, Firefly/Serenity all work for me. As far as sizing goes, I like my shirts loose, so a mens xxl at Tee-Fury is just the right kind of too big. Do you have an eReader and if so which one? I have a kindle app in my iPhone, but other than that, not yet. I am saving up for a Kindle for myself for Christmas though. Do you like candles, or tart burners, or something? If so, what's your favorite scent to burn? I love candles and tarts...and the sort of scents I love to burn are either the kind of scents I like to wear, or else all the foody type smells I can't wear. Marzipan? It's nice, but it's not my favourite thing ever. Would you be interested in washable/reusable muslin "paper" towels (basically muslin squares hemmed around the edge)? Maybe in some sort of box to put on your kitchen or bathroom counter? That would be awesome! Do you drink alcohol and if so, would you be OK with your witch sending you homemade infused vodka? Also, does your state allow alcohol to be shipped through the mail? I do, and it would be nice, but I have a feeling it wouldn't be allowed. It could potentially happen if it were to be sent surface mail on a ship, but for regular post, I think it's pretty much not allowed. If you get me (or a fellow Aussie, if there are any playing this round) as a witch or witch's minion, would you like to try some Australian specialties, such as TimTams (delicious chocolately cookies), Caramello Koalas (koala shaped chocolates filled with gloopy caramel), Australian native spices or anything like that? I'm Australian...so I can get my hands on that more than easily enough If your witch is a knitter, crocheter or sewer, is there a particular type of garment you would love to receive (hat, scarf, wrap, cowl, socks, fingerless gloves, arm warmers etc)? That would be wonderful...I knit myself, but that tends to mean I don't get knitted for myself. And I would love to be knitted for! I'm not really a straight out scarf wearer, but any of the other options are all things I would wear, and love, and think of my Witch when I did. Is there anyone else in your house (kids, pets, partner) that would really appreciate a small gift being included for them in the switchwitchy haul so they don't feel left out? I think my daughter would love having a little something to open...even if she isn't little little any more. It's also her 16th birthday during the round, which means that she's going to be indulged any way. As far as the animals go, I think we've got them pretty spoiled all by ourselves Since it's been mentioned several times, and I've also offered to nacho witch some, would you you like to receive wild rice and or maple syrup? I promise to include recipe ideas with the wild rice. Maple syrup would be wonderful, and I love wild rice, but I think you can guess the next bit...but I can get wild rice here, so recipes for wild rice would be hugely appreciated. I have 5 bushels of tomatoes sitting in the kitchen right now that are supposed to turn into red sauce tomorrow, so would anyone like a basic red sauce (spaghetti sauce) to make its way to them? It would probably be too expensive to ship, and I'm eating through my own tomato sauce at the moment anyway, but thank you! How would you feel about a taste of (insert witch location here) box? That would be brilliant! Last year, my wonderful witch Alethia adopted a bat for me from batworld.org, a bat rescue and sanctuary. Bat's World Would you be interested in having a bat adopted in your name? I love bats! One of my little at home in the summer rituals is to sit outside my house at dusk, to drink wine and watch the bats fly over my house - I have a colony of fruit bats near me, and they fly out every night to feed in the orchards that are also near me. Some of your favorite artists? Classic and modern? Classic, I'm a sucker for some Michelangelo, some Titian, some Leonardo da Vinci. Modern, I really love Van Gogh. Oh! And Klimt. For more contemporary then that, I really love Anselm Kiefer's work. Lastly, forgetting to mention Edward Gorey would be sacreligious. If you could have an image or certain subject painted for you on any type of "canvas" (on a box, on paper, on a canvas, and so on) - could you point your witch to some of these images? That would be amazing. If I could have a preference, another bottle size box for more elegant BPAL storage would be awesome. As for an image, something kinda gothic could be cool, or my musical fandom could mean that an image like this could be brilliant http://www.deviantart.com/print/17842746/? or this http://criticalmaas.deviantart.com/art/Nick-Cave-17671233?q=boost%3Apopular%20nick%20cave&qo=1 Is there a GC scent that's been on your list for ages but keeps falling off the bottom of your order because of the LEs? Lilith, Wanda, Whip or Perversion. I have imps, but I need to get more. I've been getting into indie nail polish brands recently. What's your favorite indie brand of nail polish? Or what's your favorite mainstream brand of nail polish? Or are you not big on polish? I'm a chronic nail biter, so my nails aren't anywhere near long enough to make polish an option. I really need to quit chewing, because I REALLY want to be able to play with polish. Stuffed things: yea or nay? Definitely! New Question: mix-in-a-jar? How to you feel about cookie or cake or soup mixes that come in jars and you just add, like, an egg or water or what have you? No...stupid Customs I live near this very cool Retro store (you can order online too) - are there things from it that would make you squee if your witch sent them? The Halloween stuff looks cool - especially the little plush monsters. Would you be interested in beer, wine, or other specialty beverages from your Witch's area? I would, but it really wouldn't work, unless they're non alcoholic - but that would make for expensive shipping. Are there any crafts/skills you've wanted to learn but haven't gotten around to? And if so, would you be interested in supplies and tutorials? I REALLY want to learn to crochet, so if anyone knows a foolproof way to teach it I would love to learn! Who here would be happy to get a lil' sumthin sumthin from Adagio Teas? --> http://www.adagio.com I would LOVE it! I really want to order from them, but they don't ship to Australia - again for Customs issues - but I think if they were sent by someone else it might be possible. That said, I think I've already got some listed in my Amazon list - I throw just about everything on that anyway. Do you Ravelry? And if so, what's your handle over there? Would you be interested in gift patterns from your queue? maikastar - I'm a little predictable - there are a few patterns I've had my eye on, like this one http://www.ravelry.com/patterns/library/clothilde and this one http://www.ravelry.com/patterns/library/arabella-5 Who likes Pumpkin Spice Hershey Kisses? I don't know...they don't have them out here. What does your kitchen look like? Colors/style? It's a pretty standard rental. The main colour for the benchtops is a mixed up green and grey thing. Sounds bad, but it's okay. Plus light coloured floors and cabinets. Witchee, what are your favorite quotes? "Some people never go crazy. What truly horrible lives they must lead ..." - Charles Bukowski "You must have chaos within you to give birth to a dancing star." - Friedrich Nietzsche "In the beginning the Universe was created. This has made a lot of people very angry and is widely regarded as a bad move." - Douglas Adams What's one random thing you really like and one random thing you really dislike This is hard. Let me get back to this one. If you really need the answer soonish. Are there any herbs that you haven't been able to lay hands on that I could send you? There's an herbal shop I really like here in NYC called Flower Power that has quite a wide selection. No thanks If there are no "witchy" shops near you, is there anything I can pick up for you from Enchantments? Not for me, but thank you Hey Witchee! I want to send you a delivery. It could be cupcakes from a local bakery, it could be a singing hugging bear-a-gram, it could be a bouquet of flowers. But it will be something that you need to be there to receive. a) Are you OK with "special deliveries"? *waggles eyebrows* Is the address in your questionnaire the best place to reach you for said deliveries? c) If the delivery requires a phone number (as say, some florists do) would you be OK with that information being tracked down by your Witch or asked of you anonymously? That definitely sounds intriguing - but being hugged by strangers is a little scary. What are some things you are OK with receiving gently used or homemade, and some things you absolutely do not want if they are gently used or homemade? Homemade is pretty much universally wonderful. I particularly love preloved books. One of my most treasured books is one a friend had told me that I absolutely had to read, and would love, and I kept putting off getting for some reason...so he gave me his treasured copy of it because I would love it as much as he had. Clothes are generally fine too, with the obvious exception of underwear. And now a new question: I live near a Mast General Store. It has lots of vintage-y toys, southern foods (jams, jellies, spices) and vintage candy. Is there anything I can get for you? I'm going to have to get back to this one - my computer is running slowly tonight so I will have a proper look tomorrow. Do you have any Fall or Halloween traditions? Not really. Ninjas or Pirates? Hmmm...probably pirates. But it was a hard choice I have an extra room spray and 2 extra bath oils (one Cephalopod, one Exhibit Hall Fatigue) from Dragon*Con - would anybody like a decant? Cephalopod sounds a little coconutty for me, but the other two sound wonderful! Songs that you keep meaning to buy but never get round to it? Nothing off the top of my head...but I'm always up for being given recommendations Movies that you love but forgot to put in your questionaire? Again, nothing off the top of my head. Any favorite Bath & Body Works scents/products? They don't have that here, so no favourites. Haus of Gloi is offering custom perfumes - would you like one? What would your ideal blend be? Sounds intriguing...probably Leather, Rose, Mahogany and Clove Any Bath, Body or nutritional type items you would love to try from a Natural and Organic food store (similar to Whole Foods) that you don't buy because they are a bit too pricey? Nothing off the top of my head...but anything that sort of fits the sort of things I already like would be lovely! And here's a new question - are there any if MeiLin's books (e-book or print) you'd be interested in? I'm pretty sure I have all of them already Witchee, will you be gone from your normal mailing address at any point during the round? I'm going to be away all of next week - but I have a very sweet neighbour who rescues all my mail for me Are you a Disney fan or does even thinking about Disney make your head hurt? If you're into Disney, would you like something from the Happiest Place on Earth? I am a total Nightmare Before Christmas obsessive...so something along those lines would be amazing! dear witchee, would you, could you use an electric candle warmer? i'm talking something like this. They're a fabulous idea, but totally the wrong plug/voltage set up for me. I do have a tart warmer though, which means I'm covered for all my no open flame needs Witchee, would you like it if I made you a "mix tape" of songs that I think you might like? And if so, would you prefer mp3 or CD format? I would love it! As for format, probably CD - it will invariably be added to my iPod, but I like having a cd friendly version as well for at home. I know it is totally the wrong season (for most of us), but do you like/have space to garden? If so, what do you like to grow? Yes and yes! I'm in the middle of final plans for my spring/summer planting. This year, I'm all about tomatoes - I'm planting about 8 different varieties, plus herbs and strawberries and zucchini and eggplant and capsicum...pretty much everything! Do you lust after some new socks/tights? Always! Knee highs are my favourite, but mid calf and above are pretty much the only types I wear. Do you like coffee? If so, what kinds? Flavored, fancy, basic? Beans or ground? I live for coffee. Beans are best, I prefer dark roasts, and I'm also a sucker for flavours - especially vanilla, but I am more than happy to try anything. Would a Starbucks gift card make you happy or do you prefer your local place? I don't have a Starbucks anywhere near me, and even if I did, I have at least 4 brilliant local places that I love. Would you be interested in BPTP CANDY? Yes please! Are you a gamer (of any sort - video, casual, tabletop) and are there any games you want? Casually, but yes. I have some games on my Amazon list, but other than that, I also have a DSi XL and a Wii CUSTOM-Made Pottery?? yea or nay? coffee mugs, rustic or more elegant? a set of bowls? soap dish? bird feeder? something alltogether different? and lastly, good colors for glazes...? That would be amazing! Coffee mugs are always wonderful...especially big, round feeling ones if that makes any sense? I had the most wonderful mug once which sadly I broke that was rounded, and it just felt really nice in my hands. Bowls would be lovely too, as would a soap dish bee. Or even a butter crock? As for colour, deep purples and reds and blues and greens.[/b] Do you have a forum buddy? Someone who knows you and/or your tastes well enough to answer questions on your behalf? Not right now, sadly If you are on Livejournal, would you appreciate LJ stuff like paid time, custom userheads, stuff like that? If you are NOT on LJ but are on other sites that have similar paid-for services (Flickr, for example?) would you, and what are those sites/etc? Not really...I do have an LJ, but it's very sadly neglected. A question, witchees: if you are into tarot, what is your favorite card? And another question: would you like your own set of handmade rune stones or worry stones? No to tarot, but some worry stones could be nice Coffee, tea, hot chocolate, cider, or none of the above? Yes. Yes to all. I've never actually found hot cider stuff out here, so the chance to try a cider mix would be lovely Gum, hard candy, soft candy, or none of the above? Not so much gum, hard candy is good, especially sour flavours, but not watermelon. Gummies are great, as is anything sherberty or fizzy or popping type. Loose tea or tea bags? Do you need anything for your loose tea? (Filters, presses, etc.) Mostly loose...but tea bags have their uses in emergencies. Maybe a tea ball could be good. Do you do Goodreads or LibraryThing or a site like that? If so, can I see your to-read list, please? I don't...but I could start one if it were really needed. That said, my Amazon list gives a decent idea of the sort of things I read. Zombies; Yay or Nay? But of course! If you have cats, do they like catnip toys? If you have doggies, would they like a super-reinforced canvas toy with a squeaker in it? Elder cat doesn't seem to have the catnip gene...that or I've been buying the wrong kind. Younger cat hasn't been exposed...but it would be fun to try. The dog surprises me...she's incredibly gentle with her toys. She chews them, yet keeps then in one piece - well...until a little hole appears, and then it's all over, but she's got toys that have stayed in one piece for 2 years. But squeaky canvas toys still sound great. If you have kids, what are they into? Maia's very nearly 16, and loves Harry Potter, Hello Kitty, Skelanimals, Nightmare Before Christmas, Coraline, Doc 10 Doctor Who, YA fiction, and nail polish and eye liner...and swiping my foodie imps . Reeses Pieces, peanut butter cups and peanut butter m&ms would also make her ridiculously happy. How do you feel about wearable knitted lace? Shawls, wraps, and the like? I love the idea...a lace shawl would be wonderful! Looking at the warehouse, I notice that our lovely Greenwoodtree is able to do chart readings and/or forecasts at a very reasonable rate. Is this something you would want? Probably not, but thank you For those who like tea, what sorts of tea do you like? I don't think there's a tea I've met that I haven't liked. Candy Corn: yes, no? I'm debating attempting to make some. >.> Probably not...it looks pretty but it's too sweet for me. I live in Japan. Anything you would be interested in from there? Stationery is always wonderful, and the interesting Kit Kats sound fun. Interesting flavoured anything is always good. Oh! And pointed chopsticks for my hair! WHAT MAKES YOU LAUGH YOUR ASS OFF!!! I'm all about the black humour. As far as screened comedy tv/movies I tend to prefer the British stuff...so Black Books, Black Adder, Bill Bailey, Dylan Moran...though I also love Big Bang Theory The end of this month I'm going to Scarefest, the big horror and paranormal con in Kentucky. Here's the link to the site. If I were your witch, is there anything you would like from there (skull jewelry, art prints from an artist that catch your eye, etc), or anyone whose autograph or photo or such you would dig? Nothing that I can think of right now...but I did see that there was a send get well cards to Clive Barker thing - but if you could do that on my behalf, that would be wonderful! You are meeting up with someone on a casual lunch/early afternoon thing. This person is someone you want to impress/look good for (for whatever reason, not necessarily romantic, and not necessarily for business either). What would you look like, given the contents of your wardrobe/etc? Ummm...probably a pinstriped dark charcoal mermaid skirt, a black cami with a black long sleeved stretch lace shirt over the top. Black fishnets and black Docs...to be honest, between the boots and the skirt, you can't really see the fishnets, but there you go. You are to be let loose in a clothing store of your choice, to pick a full outfit, down to the shoes, the accessories, etc. and things would be altered to fit you if needed. What store would that be, and what would you look like? This is hard, because I've never been able to dress myself head to foot in any one store. But I'd be going for something elegantly gothic if I were to do it. A long burgundy dress perhaps, preferably with a lace overlay...and maybe something mary-janeish but with a heel to hide under it all. You open a box from the post office to reveal the 3 things you want most right now. What are they? (caveats: size doesn't matter, but they have to be tangible/buyable). Hmmm...yarn, a Kindle and...a Doctor Who shirt of some description. What is your holy grail "I'd kill to just have one drop in an imp" bpal scent? Venom...I do have an imp, but that's being very carefully rationed out...but a tiny drop more would be blissful. Are there any existing Weenies that you have your eye on, but haven't gotten around to getting? The Sinister Salon, The Lurid Library, Suck It 2012, The Vampire Bride if you wear earrings, do you have pierced ears? I do! My new job is at a consignment store where we have all kinds of designer brands for very reasonable prices. Are there designer clothes/purses/sunglasses that you desire/love? (Give some indication as to your "style" as well. For example, do you like bohemian-style frocks in lavender? Crossbody purses in black? Sunglasses that are round and bug-like?) A cross-body purse in black purse would be nice. As would kinda quirky, dangly "signature" earrings. I realize that we had a similar question in the ?aire, but I need you Witchee-s to list at least 5 items, each ranging $20 and under from Amazon.com or Walmart.com. http://www.amazon.com/Go-F-Sleep-Adam-Mansbach/dp/145584165X/ref=tmm_abk_title_0?ie=UTF8&qid=1348300483&sr=1-5 http://www.amazon.com/How-Be-Woman-Caitlin-Moran/dp/0062124293/ref=lp_86_1_6?ie=UTF8&qid=1348300483&sr=1-6 http://www.amazon.com/Android-Karenina-Quirk-Classic-Tolstoy/dp/1594744602/ref=pd_bxgy_b_text_z http://www.amazon.com/Meowmorphosis-Quirk-Classics-Franz-Kafka/dp/159474503X/ref=pd_sim_b_17 http://www.amazon.com/Miss-Peregrines-Home-Peculiar-Children/dp/1594744769/ref=pd_bxgy_b_text_y http://www.amazon.com/Mansfield-Park-Mummies-Matrimony-Delights/dp/1607620472/ref=sr_1_12?s=books&ie=UTF8&qid=1348298138&sr=1-12&keywords=quirk+classics http://www.amazon.com/World-War-Oral-History-Zombie/dp/0307346617/ref=pd_sim_b_33 In the meantime, let me know what you like to do on the Internet to kill time. Flash games? What are your daily websites/blog visits, or favorite YouTube videos? Random faffing about really...I have an on again-off again thing about Zynga type games on Facebook. but that's very off and on. Other than that, random Youtube exploring. As far as blogs go, again, nothing that I really religiously watch, but Hyperbole and a Half is always worth a look. And what are your favourite characters from your fandoms? Buffy: Spike, Miles Dr Who: Doc 4, Doc 10, Sarah Jane, Box Game Of Thrones: Tyrion Lannister, Arya Stark My Little Pony... Cute or meh? Cute, but not my thing...excelt for the Cthulu-pony mash-up. Lip balm - tube or tin? I like both Would you like to receive a journal or sketchbook? How about other pretty paper goods like post-its, notepads, bookmarks, letter paper/envelopes? Yes! Stationery in any form is all win. Are you interested in audiobooks? If so, any specific titles? Audio Game of Thrones would be brilliant. Or audio Pratchett - I've been meaning to start gathering up some audio Discworld. Bar soaps with some scrubby bits, yes or no? Scrubby bits are win Do you need any small electronic gadgets like flash drives and the like? Not really Would you like a pair of knitted socks? Hand knit socks are wonderful! Do you have any use for knitted dishcloths, facecloths, etc, especially if they were fandom related? Definitely! Do you subscribe to any sample boxes, and if so, which ones? Would you like to receive some samples? I get Bellabox, which is pretty much the only Australian sample service...but more samples are always great, both for the trying things out concept, and also for having smaller size quantities for travelling. Do you have a problem with nudes??? If not, do you prefer male or female? No problem at all...and either option is fine. Paintbox Soapworks: Interested in anything from her? Absolutely! I have some on my etsy wishlist, but Moundshroud, Punkie Night, The Queen Is Dead, Mandinka, Whiskers, Lavender Truffle, Miss Ada, Blackbird, Gold, Frankincense and Myrrh, and Satin Peony all sound lovely. Are there any other e-tailers you're desperately wanting to try? if so, any specific items/scents/etc? Most things of that nature are on my etsy list. ThinkGeek: anything interesting to you on there? Nothing specifically, but if it's about something I'm already into then I will love it What's one thing you want, right now, that you're having difficulty finding? Not so much difficulty, but more forgetting to pick up...wand caps! Who here is going to be picking up JK Rowling's new book on Thursday? I'm definitely interested in getting a look at it. What do you do to take care of yourself when you're having a rough day (sick, life not going your way, whatever)? Make tea, curl up in my pyjamas, read or watch a movie, knit, fill the bathtub, and add something good smelly. Any combination of the above usually helps. Favorite and least favorite baked goods? Baked goods are nearly universally brilliant. what size T-Shirt do you wear (standard AND babydoll)? Standard mens xl - xxl. I don't normally wear baby doll. I found a fantastic little shop while traveling that had unusual jellies and jams. Would you be interested in trying something like Georgia Moonshine Jelly or TOE Jam (each letter stands for some kind of fruit, I don't remember which ones) or something similar? How about homemade jam in general? Yes, yes and yes! Would you be interested in homemade herbal remedies and tinctures? I would, but I have a feeling Customs wouldn't like them. Owls? Are awesome! Do any of Villainness' Soap Box exclusive scents interest you, especially any of the Smooches/Whippeds? Yes! Antihero, Blood, Decadence, Dulces en Fuego, Jai Mahal, Kill Switch, Masala, Slipdress and Vilainess all sound good. Puddin' just put a shitton of old Lunacy shirts on the BPTP Etsy! Any ones interest you? They all sound good, but I doubt that they would fit Witchee, do you want anything from the Haunt update coming up on 10/3? I know it might be too early to say, but if you could look at the preview on the night of 10/2 and let me know if you want anything... I'm probably too late for this one... Gardening? I love to garden, I'm prepping for my summer fruit and vegie garden right now. Do you use or would like to try loose eyeshadow pigments? I would! Any colours that work with hazel eyes would be wonderful! Is there anything you might want from the latest weenie update (Lab or TP)? Wolf Spider and Witch Dance sound amazing! From the Trading Post, the Hard candies, the Black Clove candle, and the C8H10N4O2 Soap What's a new company to you that you most want to try a product from or what would be a new product to you that you most want to try (make-up, perfume, or bath/body)? I don't know. But if you have a favourite you want to introduce me to, I'm more than excited to find a new obsession! If you like necklaces, what are some symbols or images that you would love to have a necklace depict? (ex. spiders, skulls, hearts...?) Spiders, bats, fangs are all good - my etsy list might give you an idea If you had a fairy for NYCC, what exclusive scent would you kill to own? Too late, again, but I'm trying not to look at things that will be almost impossible to track down again later. What do you think of Shiro Cosmetics Halloween Collection? (www.shirocosmetics.com) I think they look seriously tempting! The Godiva Halloween Collection: link? Interesting, but not totally my thing. Would you be interested in comic books and if so what ones do you read or what genre of comics are you interested in? Absolutely! I used to have a decent collection, but lost a heap in a house move, and never really got around to regathering them. I do keep meaning to recollect some Sandman, and some Watchmen...and I might need to get a look at some Walking Dead. WITCHEE, DO YOU WANT ANYTHING FROM CALIFORNIA? Sure. I have no idea what though... IngenuiTEAs? Yes please! Honeycrisp "Apple Crips" (Dried honeycrisp apples, nothing added.) DO YOU WANT SOME WITCHEE????? I want to say yes. Stupid Customs Design a tea? Best not, for the same reason FusionSweets? (etsy) Looks dangerously good...caramels, French Sea Salt, Black Sesame, Kona Coffee, Masala Chai all sound intriguing. In the Marshmallows, they all sound good. Poe Day? Dark Del merch in general? Poe Day, not so much. Dark Delicacies in general, Clermont is gorgeous, but I already have a bottle. Kombucha? Is wonderful, but I'm thinking the base wouldn't travel well. Are you dressing up for Halloween, Witchee? If so, is there anything you're looking for to complete your costume? Not at this point, unless of course we do throw a last minute party together...I have a dress that I can manage some kind of generic wench from though, so all is good. Do you need any accessories for your smartphone (case, skin, etc)? I've got some Dr Who inspired ones on my etsy list - Tardis, Van Gogh (not strictly Dr Who, but still applicable). Mead Would love if it weren't for stupid postage/import rules Mustaches Not so much Fuzzy Socks All the socks, but especially the fuzzy ones, are wonderful!

maika replied to tailoredshirt's topic in Yules

In the decant: A lush red rose, with a smokey undertone. Wet: Still rose, but the vetiver is more obvious than in the decant. Dry: The vetiver is now the dominant note, which is like the way the vetiver behaves on me in Saturnalia - this is not really a surprise to me, given that both a single floral notes paired with vetiver. Unlike Saturnalia though, which turned into scary screaming over the top vetiver with no violet at all, this still has the rose underneath, but it's gone from rose with a hint of vetiver to vetiver with a hint of rose. I'm not sure about this. I'm keeping this to age and retry, but at this point, I think the decant I have will be enough. Further note, a couple of hours after this...the vetiver inched back, and the rose crept forward...and I wound up with a gorgeous lush smokey rose. Just beautiful. After that, I might just be needing more after all.

maika replied to nineveh's topic in Yules

Just opening the decant I get this gorgeous sweet smoky resinous incensey smell waft up at me. Beautiful! Wet: this remains, but the vetiver brings the smokiness closer. The opium is more prominent too. If this stays as good as this, I'm going to need more. Dry: This is stunning! The smokey opium and vetiver thing is the primary thing I notice, but the other notes give a gorgeous lush sweet undertone that leave it all beautifully balanced. It doesn't have a long throw (based on just being worn on one wrist) but a proper all over test will be happening to further work out the end result. But based on this test, as long as something doesn't go wrong at that test, I am definitely going to be needing more of this.

If you want to try something chocolate-y, this hasn't been released yet, but a $35 pledge here looks like it will get you something interesting.

maika replied to Dark Alice's topic in Yules

In the imp: sweet, clove-y musk, and a smokey undertone of opium. Gorgeous! Wet: Opium. Beautiful smokey opium. Dry: Impossibly sexy, but with a low throw. That's okay though, a combination of slathering and a scent locket should take care of that. I'm absolutely going to need more of this.

maika replied to TheIceMaiden's topic in Yules

In the decant, I get a kind of almost but not quite masculine cologne-y smell. I'm thinking most of that comes from the mums and the leaves, with just a little of the musk peeking out underneath. Wet on me, it's still masculine, but not opressively so. I'm going to agree that there's a hairsprayish tinge to it, but I hoard Stardust, so to me that's not a bad thing...as long as it doesn't become the dominant feature. Dry, the hairspray thing is there as an undertone, and the rose seems to be coming out. I really think the hairspray thing is coming from the leaves. This is lovely. It's not my normal style of scent, but I am going to need to get my hands on some more of this.