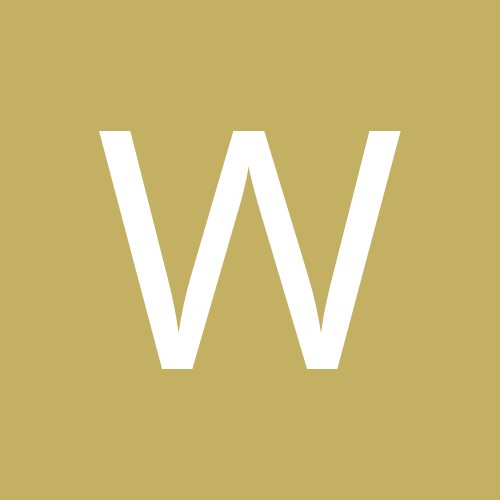 Content Count

597

Joined

Last visited
18 Followers
About wren08
Rank

sexy swapper


Birthday

08/10/1963
Contact Methods
eBay
Livejournal handle
ICQ
Website URL

http://www.geocities.com/wren0810
BPAL
BPAL of the Day
Favorite Scents

Gypsy Queen Madame Moriarty Priala Schwarzer Mond Hexennacht Queen's Salon October Leo 07 13 10/13/06 Robin Goodfellow Brown Jenkins Rose Moon 07 Notes: sandlewood, cedar, myrrh, frankincense, patchouli, cinnamon, lime
Profile Information
Gender
Interests

Quilting, Books, Logic puzzles, Music and, of course, perfumes.<br /><br />Many lesser interests... like, well, everything!

Mood
Astrology
Astrological Info

Cancer rising, Sun in Leo. I don't remember the rest except that Moon, Mercury, Venus and Mars are all in one fire sign or another.

Chinese Zodiac Sign
Western Zodiac Sign
wren08 replied to Eutectic's topic in Yules

I have smelled this before! Yes, I have- and I get no caramel at all. It's EXACTLY like the 4-5 year old bottle of Sin I bought from a forumite with about half the throw of that powerful blend. So, on me, Now Winter Nights Enlarge = Whispers of Well Aged Sin. Which, I guess, it should.

On me, this is lovely! It's very similar to Dublin but a little sharper and greener- not quite as sweet. I would definitely hoard multiple bottles if bottles were ever made available. *hint hint*

It's funny, everybody says "musk" but I don't get any musk at all. What I do get is a seductive, dirty, red brown scent that I can't get around the composition to pick out notes. They go together far too well! It's smoky, spicy and warm with some sweetness... and it does not last long enough, ever!

I was gifted with a testable sniffy of this by a generous forumite and thought I ought to share my impressions. It's a masculine cologne smell, spicy without being sweet, a bit musky- dirty-sexy, with an undertone of grass and dry leaves. It's also quite strong... I kept sniffing my fingertips all through Bones and taking notes. I wish the Lab would release it... I'd really love to have a bottle although a little will go a long long way!

I wish I was not the first person to review this blend... I am not as good at picking out notes and giving detailed reviews as others on the forum but I will do my level best. I received this imp as part of a swap and I had never heard of it... the lab and lovely forumites confirm that it is an unreleased blend...but I hope they release it soon! It's quite lovely and the first of the Rappaccini's Garden blends that really works on me. (I'm guessing at it's destination upon release, I don't know it) In the imp and upon initial application, it's very strong and more like a traditional perfume than most blends... although without the alcohol that now makes wearing mainstream perfume almost impossible. I get a hint of something reminiscent of O and a hint of something similar to Formula 54. It's a floral... white floral and greens... herbal without being spicy. Upon drydown, it mellows into a more plant like scent. The floral recedes a bit and the green plants become more prominent. It's very warm, fresh and spring-like. I can't identify the floral... perhaps lily of the valley or gardenia... perhaps a bit of both. It lasts well and drew two compliments from family members... unusual in my family... although 80s opines that the imp smells like Ivory Soap. I do not get any soap note and he did not think it smelled soapy on me, only in the imp. While I like this blend very well and would keep it if it were not unreleased, I'm going to pass it on and let others test it and hope the lab releases it soon! edited for spelling

I don't know why but this makes me think of Lughnasadh with honey instead of wine. Also? Honey is usually horrible on me... but this is staying true and sweet, almost cloyingly so. I'm undecided if I love it or not but it is certainly the best honey scent I have come across so far.

If you took tart apples and froze them, they would smell like this. There's the apple note, very obviously apple! But it is not the cider apple note of Mabon and Samhain, it's much crisper and more tart. And behind it, there is the 'snow' note that I get from Shivering Boy and Snow Storm. On me it didn't morph very much at all! Wear time is fairly good with a nice bit of throw. Sadly, I still don't like apple scents too much when apple is the main note so I will pass on this one. I do hope it's released soon for everyone who will love it madly though!

This is lovely, I'm so excited to get to try it! On me the orange is not a sweet orange, it's an orange with all the white stuff still on. It's very ORANGE... like the juice oranges I used to love as a kid. You can smell the zest, the pulp and the juice... all with their own brand of orange scent... andthe memory of orange blossoms. This is more tangy than sweet on me and I just love it! The only bad thing is that it clings very close to my skin and it fades far too quickly. The scent only lasts about two hours and then there is the memory of a scent for a while longer.

I can finally compare the released version to the prototype. It opens with wood... specifically polished sandalwood... and parchment. The prototype is rougher, less polished and smooth. Upon drydown, the prototype goes a bit dusty and the released version has a more "old leather" smell but by the time they are dry, they are virtually identical. Yay!!! I love this scent! It's exactly what I wanted Miskatonic University to be and it wasn't, quite... this is a perfume for a bibliophile (that means meeeee!) I do notice that the released version is stronger than the prototype which is a good thing! Thank you, thank you Beth for not changing this.

Visions of smeared candy red lipstick, torn fishnet and searching, sunken eyes. The scent of an all-nighter: cognac, tobacco flower, dark musk, black rose and clove. I'm still amazed I have a chance to try this! Formula 54: In the imp: Sweet, fruity... more perfumy than your average Bpal. Definitely not for a guy or for the faint of heart. Wet: It doesn't change much on inital contact with the skin. Still very sweet and feminine but not especially young. This is not a perfume for little girls. Drying: It's darkening up. I'm getting something a little smoky or resinous that makes this a perfume for a fem-fatalé rather than your sweet Auntie. There's not really a boozy note but you can't imagine a teetotaler wearing it. It's also pretty sexy! It still has that 'perfume powder' note under it all. Dry: The rose has showed itself to be the underlying 'perfume' smell (the powdery bit was temporary) and the clove is in the back ground now making it deeper and darker... it gives it a 'film noir' feel. On me, the tobacco flower does not smell like a cigarette, it's more floral but keeps the rose from being too 'innocent' and the musk mixes with the clove so I don't get the 'bad musk' note that so often ruins a blend for me. All in all, this is the kind of perfume I imagine that the 'bad girl' in a 40s Film Noir would wear. It's very glamourous, very elegant and very sexy and you can imagine the wearer betraying you without batting an eye or mussing a single hair. And you might even like it!

Thank you to Golden Rubee for including a testable sniffy in my swap package... I squeeled out loud when I saw it!! On first sniff, in the imp this is delicious spicy pumpkin... Jack's older, darker, spicier brother. Wet: It's still spicy pumpkin but with a powdery note. It has a lot of throw though... which is good since there's not enough for another test or even for me to slather like I usually do. Dry: The powder note has disappeared... but so has almost everything else. It's warm spicy pumpkin but it's not strong at all now. It has gotten very dark with cinnamon and clove and some allspice. There's a little smokiness... like a wood fire or candle smoke. I would have this if I could but mostly because I love pumpkin scents. Comparisons: Pumpkin Queen has amber in it and that makes it sweeter and lighter than Pumpkin King. It smells more like a perfume and less like a room scent. Jack is lighter than both but not as sweet as the Queen nor as spicy as the King. Jack plus a cinnamon blend and a touch of Smiling Spider might make Pumpkin King or a reasonable facsimile thereof. I wonder what layering Jack and Priala would do? A lot of the original reviews compared Pumpkin King to pumpkin cheesecake. I don't get that with the Pumpkin Cheesecake oil. It's got more butter in it and is a little more sweet but it's really close once it dries. If you really want the smell of Pumpkin King, make a pumpkin pie and go heavy on the spices and light on the butter and cream. Your whole house will smell like it.

This is one of the first ozone/aquatics I have found that doesn't go sour on me. It's a lemonly-limey-ozone-y kind of scent, very lovely and fresh. It's a bit like Namaste but it dries richer. I like this one quite a lot!

Um... it smells just like... Dirt. Wet dirt. (Since it's been raining here, I have a fresh comparison.) The scent gives me the impression that I'm in a damp tunnel underground. I'm not overly fond of dirt notes so I will probably let this one go to someone else who will love it lots but anyone who likes dirt notes, get some. It's amazingly true to life and I really don't know how she did that! (I'm almost tempted to keep it just for the 'how in the hell' value!) Sadly, it doesn't last very long on me...

Wet: It's fruity, a little pine-y with a hint of smoke Dry: The hint of smoke keeps peaking through but it's just a whiff... somewhere someone has started a wood-fire but it's a long way off. There's a good bit of cider... not much apple, maybe it's a berry cider? A touch of golden pumpkin... the way it smells when it's just been picked and you first cut into it... definitely not pumpkin pie. There might be a little amber here too. It's sweet without having the least hint of sugar or florals. All in all, it's very light but rich. A very mellow scent, like a golden afternoon, but for all it's lightness, it has a good throw! Very delicious.

wren08 replied to sarada's topic in Yules

A provocative name, drawing forth an image of frozen, stunted masculinity. Fortunately, the scent is none of this although, perhaps, well named irregardless. It's an androgynous scent, neither very masculine nor very feminine. There is an outdoor quality without any obvious wood or specific tree fragrance and there is a whiff of a fruity, slightly cake-y, sweetness that ghosts through from time to time. It is not possible to imagine this being a summer fragrance. The question put to me was: "How on earth do cold AND resins work together?" To this I can only respond that they are obviously rather perfect compliments of one another. Think of a snow covered pine tree (although I detect no pine in this mixture) or taking a steaming hot shower in a snow storm out of doors. Ice so cold that it is warm. It embodies the principle of opposites perfectly blended yet retaining their separate unique qualities for which there is no suitable english word so I must fall back into Sanskrit... this is the essence of Baraka.