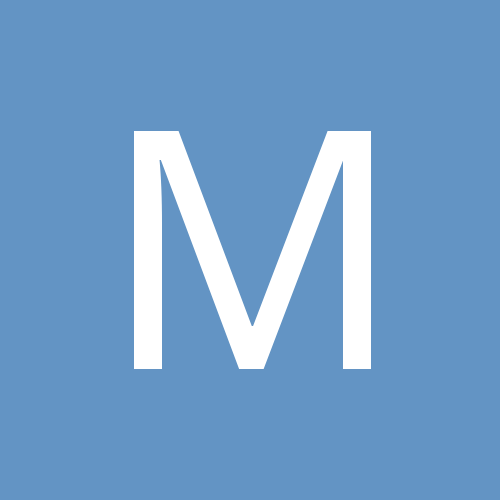 Content Count

1,129

Joined

Last visited
22 Followers
About malibusunny
Rank

obsessive precious hoarder


Birthday

03/06/1978
Astrology
Chinese Zodiac Sign
Western Zodiac Sign
malibusunny replied to cherrycherry's topic in Yules

on me this is sugar and spice, but not, you know, interesting. but I put it on Boyfriend and it turns into the most amazing, sexy musk. oh dear.

I never would have thought I'd love this. Someone sent me an empty and I sniffed it and managed to eek out a tiny tiny bit to rub on my arm and I'm so in love. Sigh. Now that I read the description, it's totally oats and wine and pear, but I didn't know what it was, it's well blended. no spice on me, which is lovely and amazing given how I normally amp spices.

I've been wearing this for a couple days. It was my favourite of the vamps wet in the bottle, and I like it on my skin as well, but I can't seem to describe it. It shares a quality with Arcana's Holy Terror, though I don't think they share notes. It's well blended in that no single note stands out or dominates on me; I can tell that it throws a sweetness that is normally not able to hold out against BPAL patch because students id it as nag champa instead of patch. it's very unisex, more headshop than sensuality to my skin. In the bottle, it's lusty and musky and wicked, though. I cannot do it justice, and I'm glad I have a bottle. editing to add this: a student who adores Banshee Beat just mistook this for Banshee Beat last hour, "oh, you are wearing that hippie perfume again" LOL.

Deep in my junk mail I found a question from my witch... what kinds of things do my kids like? Both of them like candy. My daughter loves suckers and chocolate, my son loves gummy anything. Laine is obsessed with Minions from Despicable Me. She also loves dogs. Nick likes pokemon and minecraft and art. Source: Summer 2013 Switch Witch...

Thursday July 4/13 If I wanted to include something for your fluffball, what would be good, and what should I stay away from? My dog is really picky. She would love a new pretty collar or bandana, but she doesn't like a lot of treats. If you made something homemade, we don't do wheat but we do other grains. She loves peanut butter. Would homemade treats be something you'd like for your dog/cat? It would depend on the treat. Pika likes peanut butter. If you get a long weekend this weekend... what are you doing with it? Staying in? Going out? Family? Friends? If you don't get a long weekend, are you OK with that, or a little sad? (If you are Canadian, apply this to last weekend). I'm already off for the summer, so it doesn't matter to me. Would you be interested in getting a kombucha starter and instructions on how to use it to easily make your own fermented, probiotic tea drink? Sorry, no. Wednesday July 3/13 Anything interesting from the new Paintbox Soapworks update for you? nothing specific but I love soap in general. What about recycled sari silk yarn, witches and witchees? Only if you make me something from it. I have no skills. Sooo, the Blooddrop update (Aviary and Summer Simplicities). Anything you'd like from there? Chinese Nightingale, Kea, Kestrel (American), Rose-Breasted Cockatoo None of these are must haves but I'd take someone's castaways for sure! Tuesday July 2/13 Every package has to have something blue in it. Blue can also be used to describe more risque humor...how would you rate your general sense of humor? Are you strictly PG-13, R-rated, NC-17? I'm probably R rated. Do you like puzzles? What kind? Jigsaw, word, etc? Yes. All the puzzles are belong to me. Source: Summer 2013 Switch Witch...

I love that gif so much. satay sauce: Monday July 1/13 I know Canadian chips can be different than others, how does "dill pickle" or "ketchup" sound? I don't like ketchup, but I love odd flavoured chips. We have both ketchup and dill pickle chips in Wisconsin, though. If you were getting a custom Haus of Gloi blend, what four notes would you choose? Summer notes listed here and you can click through to the whole list from there. This is too overwhelming for me right now. I love red musk, black tea, beeswax and honey, cake, fig, sweet cream, vanilla sugar, and amber. You could work from that, right? QUESTION! Do you like Kickstarter? Are there any projects up that you really like? Maybe. I haven't really done it. I am a teacher so I tend to do donor's choose. QUESTION! If you have an Etsy wishlist, what are your top 5 favorite things on there? The price is unimportant, not because I'm rich, but because I'd like some inspiration. 1. beanforest magnets; 2. this ring: http://www.etsy.com/listing/82708420/hydrangea-stacking-ring-green-peridot?ref=col_view&atr_uid=5585810 3. this dress for my two year old: http://www.etsy.com/listing/79309984/pearl-silk-tie-back-top-willow?ref=col_view&atr_uid=5585810 4. this concept, if not this exact ring: http://www.etsy.com/listing/71229400/vintage-sterling-silver-flip-ring?ref=col_view 5. this dress: http://www.etsy.com/listing/48823165/mossy-garden-hand-dyed-ragdoll-party?ref=col_view 6. this hat: http://www.etsy.com/listing/30383188/oversized-beehive-beret-hat-in?ref=col_view How do you feel about glitter? does loose glitter make your skin crawl or would you bathe in it? love it Do you want/need/like/collect journals? If so, do you prefer lined or unlined? yes. Does the idea of wearing a plant as jewelery give you the warm fuzzies or the heebie jeebies? Neither? Gourmet popcorn, yes/no? What do you like: glazed, savory, candied? Nuts or not? Any flavors you wouldn't like (like Bacon CHeeseburger, Pizza, Watermelon, Root Beer Float, Hot Chili Dark Chocolate)? Or if any of those sounded interesting, how weird is weird enough? Yes, yes, not, nothing oniony, weird is good but yummy is better. Question: I make my own hair gloss, would you like some detangling and very shiny hair gloss made by me? This is a 'cone rich blend, not the least bit natural. This is my question, but I want all the hair glosses. Source: Summer 2013 Switch Witch...

Ooh! I thought of another random thing I want but seem to never buy for myself -- a nice tart warmer. I had one but it broke so now I just warm tarts in a shallow glass jar on my candle warmer LOL. Source: Summer 2013 Switch Witch...

Thursday June 27/13 I live near the Brown and Haley outlet - makers of Almond Roca and Mountain Bars - would you want anything from the outlet? For nut-haters, they have nutless Roca For the no-sugar folks they have sugar-free as well. Unfortunately, I'm allergic to almonds. I also have an Oberto jerky outlet local to me - any wants there? I love all the beef jerky, except black pepper. I especially love sweet + hot varieties. How do you feel about home-canned goods? Iffy. Do you like BPTP clothing? Yes. What size do you wear of: Baby-doll T's - XL-XXL Regular T's - Medium yoga pants - IDK, but probably XL Also, what is your favorite lunacy (or non-lunacy) T-shirt that you don't already own? Or other clothes from BPTP? Dragon Moon, Harvest Moon, Moon of Ice... I like the "pretty" ones more than the "cool" ones. I don't have any lunacies and I'd welcome all of them! What else do you love from the Trading Post site, and need to have? House of unquenchable fire atmo spray. Gula bath oil Luxuria bath oil Amber and Patch hair gloss Snake oil anything, esp. hair gloss Morocco anything I have hair soiled and loosened hair gloss but I'd happily take more. Most any candle would be welcome. Except I am not crazy about dragon's blood in perfume, but that might just be my skin chemistry. Is there a particular movie genre that you like (Fantasy? Drama? Romantic Comedy? Musicals? TV-Series, etc), and what format would you prefer: DVD, Blu-Ray, or something in the cloud (like Amazon, iTunes, Flixster, etc)? I collect Disney DVDS, but I have quite a few. e-card me a hint to list them if you care abotu this one? -Following up on the Adagio question from earlier, what are you top five wishes, for teas and blends? I love pretty much everything except fake fruity stuff. My top five wishes from Teavana (because that's what I know) would be 1. http://www.teavana.com/the-teas/herbal-teas/p/tranquil-dream-herbal-tea 2. http://www.teavana.com/the-teas/oolong-teas/p/monkey-picked-oolong-tea 3. http://www.teavana.com/the-teas/oolong-teas/p/jasmine-oolong-tea 4. http://www.teavana.com/the-teas/herbal-teas/p/honeybush-vanilla-herbal-tea 5. Maharaja Chai Oolong & Samurai Chai Maté for my husband, and I love the way this smells when he drinks it! I also love their black tea but I don't know which one it is, because I've never bought it, only had it in store. -Do you have anything that you do ritually, every summer? Ritually? No. But there are things we do randomly, every summer. Like eat a deep fried candy bar on a stick. -What are your top five wishes from ThinkGeek? you can find my wishlist with my email address. I especially love harry potter and doctor who stuff. -Seen anything lately that makes you go OH HOLY FUCK THAT'S AWESOME!! ? yes, but I can't find anything like it online. Do you like audiobooks? If so, do you have/would you like to try Audible? (I'm an addict, myself.) Only when I'm driving distances by myself, which doesn't happen often anymore. Chocolate: Love? Hate? Allergic? If love, what are your faves? I like chocolate. Milk chocolate with crispy bits or mint especially. I burned out on dark chocolate + spicy. OMG, vosges mo's plus bacon and the sea salt one, I can't remember what it's called. Otherwise, I like Lindt. Source: Summer 2013 Switch Witch...

I thought of something totally random that I'm coveting like crazy -- a pair of ice skates for my daughter. She's two and wears a size 7 shoe. The smallest skates I can find locally are size tens, which rub on her ankles. I found a pair of bauer skates on ebay in her size but they are really expensive. On the off chance that my witch is from, like, canada or something, where cheap used little kids skates are readily available, I thought I'd mention it. Source: Summer 2013 Switch Witch...

Wednesday June 26/13 Do you have any long trips coming up? If so, could you use things to occupy yourself? No, but I could still use things to occupy myself on a bunch of short trips. I'm going to Jungle Jim's next week (it's basically a massive international food gasm in Ohio, look it up); would anything interest you? OMG, I want to go. I want all the things. I love to try new foods so much. But I'm really picky. I know that that's an odd combination. Name three things that you could use, but might not necessarily think to get for yourself? Pretty things for my hair--I always talk myself out of spending money on pretty things; those long ice tea spoons; a honey dipper Does anything from the TP Etsy update interest you? I added a few things to my etsy wishlist, but I don't think there was anything where I was like OMG I'VE BEEN LONGING FOR THIS. I just found out Oreo is launching ones with watermelon flavor in the USA only. Is it something you would enjoy? I am not really a fan of the whole Oreo concept. I like the mint ones crushed up in things and that's about it. What are the three BPALs you would most like to receive - one GC, one not-hard to find LE, and one HTF LE from your dreams? I think I did this one, but my answer might be different today LOL. 1. Crowley 2. this is hard because I don't know what goes in this category... how about Pink Plastic Flamingo. 3. Romanti.goth; red musk infernal lover If you don't consider yourself in a "fandom" (and I get that ... I don't really go overboard on my liking of any TV show/Movie/etc), are there any TV shows or Movies that you really like and/or watch regularly or any actors/actresses you wouldn't leave standing in the rain (unless you like looking at them sopping wet, in which case ... well, nevermind)? This might be a better description of my relationship to Doctor Who than straight up fangirl. I would definitely not leave Paul Walker standing. I think he'd look best on his back with me ... nm. That's inappropriate. So, dear witchee, would you like some Tw*twaffle soap or scent or lotion? Soap yes. Scent, maybe. Lotion, no. Has anyone asked about tattoos? Do you love them? Hate them? Have any? Want any? this was my question. I love tattoos! I have two and several more planned... I don't just want to be polka dotted with random tattoos though and I'm afraid that's where I'd end up if I don't show some restraint. Source: Summer 2013 Switch Witch...

What are the three BPALs you would most like to receive - one GC, one not-hard to find LE, and one HTF LE from your dreams? 1. Crowley 2. Creepy or samhainophobia maybe? I don't know how hard to find these are. 3. ROMANTI.Goth or the red musk Infernal Lover seems pretty evasive. and I'm not sure how Fairy Market fits in there, but I want that, too. If you knit/crochet, what sizes of needles do you need? I'd take anything; I'm just learning. What styles of artwork do you like? I like a lot of different artwork, maybe look at my etsy favourites for an idea? I really like plasticpumpkin's chinese brushwork. http://www.etsy.com/people/malibusunny/favorites/items-i-love/?page=5 If you cook, would you be interested in-hand made spice mixes/rubs? Yes! I don't like fennel though, and i really mean it. Would you like mexican vanilla or silver rings/necklaces? So much! I love vanilla, and I love silver rings (size 7) and I love silver necklaces! The Conjure Oils update (http://conjureoils.com/emporium.htm) looks absolutely fabulous...I didn't know she made soaps and candles and whanot. Is there anything from the Oddment Emporium you would like? Did I do this one already? VOLUPTUARY!! I'd also try: FIRE DRAGON PARASOL HELIOPHOBE SUGAR AND FILIGREE I like soaps and perfumes. I don't like lotions. I'd try the dry perfume spray, or the whips, but they are lower on my list of wants. But if they were something you already had, I'd totally try them. What is your favorite color? Yellow, but not for wearing What is your favorite season? Autumn, except when it's summer. Then I never want summer to end. Source: Summer 2013 Switch Witch...

Villainess Wish List: Bar Soap: Quick or Dead? (new, never tried this) Decadence Jai Mahal Killer Beez (new, never tried this) Scintillating Three Cakes (on clearance!?!) Source: Summer 2013 Switch Witch...

Here's my Heaven and Earth Essentials Wishlist. As far as products, I love the tub cakes, shine on shampoo and conditioner (would totally love to try other shampoos and conditioners, too!), and the tarts. And of course just the oils. I'll try anything except lotions. Want to try: Hippie Gyppie Bohemian Dusk Dragonfire! Tatsu -- Year of the Dragon 2012 Pyromaniac Namaste any and all of the cakes. Favourites: Muladhara - Root Chakra Honour Black Vanilla Crème Brulee Lust Lady of the lake Rapture Black Cat Voodoo Punani Source: Summer 2013 Switch Witch...

Do you have any symbols or totems that are meaningful to you? I love turtles. I don't know that they are meaningful I just love them. I created a symbol to represent my firstborn and I'm working on one for my second. The one for my first is my etsy profile pic: http://www.etsy.com/people/malibusunny?ref=pr_profile When you are having a really rough day, what do you like to do/have to make it a little brighter? Take a bath with a book and a glass of something (wine would be ideal, but I don't usually have drinking wine in the house, so it's usually something else). Would you like if your witch sent a regional pop/soda? If so, what type (Root beer, creme soda, cola, citrus-flavored, chocolate-flavored, etc...)? I would, but I feel like this would be an expensive item to send compared to the value of the item. I love cream soda, especially honey cream sodas, though. Source: Summer 2013 Switch Witch...