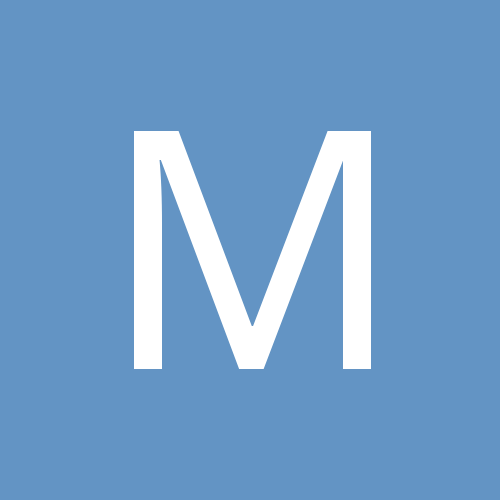 Content Count

1,129

Joined

Last visited
Everything posted by malibusunny
Pumpkin candyfloss with red licorice, wild cherry, wild plum, and red currant. Can I be the first? Is this how it works? I tested Red Pumpkin Floss today. It started off very "red" candy in the bottle; not red like cherry koolaid but just that generic red, like popsicles that aren't really any flavour. On my skin, it warmed considerably and the pumpkin came out -- almost like butternut squash -- and the currant came to the front. This is considerably sweeter on me than the Orange, but it's a warm deep sweet, not as candy as I thought it would be, not the slightest bit cherry to me (I don't like cherry). It's like warm squash with currants and sugar. I love it, and I did not expect to love it. Glad I have a bottle!

malibusunny replied to cherrycherry's topic in Yules

on me this is sugar and spice, but not, you know, interesting. but I put it on Boyfriend and it turns into the most amazing, sexy musk. oh dear.

I never would have thought I'd love this. Someone sent me an empty and I sniffed it and managed to eek out a tiny tiny bit to rub on my arm and I'm so in love. Sigh. Now that I read the description, it's totally oats and wine and pear, but I didn't know what it was, it's well blended. no spice on me, which is lovely and amazing given how I normally amp spices.

I've been wearing this for a couple days. It was my favourite of the vamps wet in the bottle, and I like it on my skin as well, but I can't seem to describe it. It shares a quality with Arcana's Holy Terror, though I don't think they share notes. It's well blended in that no single note stands out or dominates on me; I can tell that it throws a sweetness that is normally not able to hold out against BPAL patch because students id it as nag champa instead of patch. it's very unisex, more headshop than sensuality to my skin. In the bottle, it's lusty and musky and wicked, though. I cannot do it justice, and I'm glad I have a bottle. editing to add this: a student who adores Banshee Beat just mistook this for Banshee Beat last hour, "oh, you are wearing that hippie perfume again" LOL.

Deep in my junk mail I found a question from my witch... what kinds of things do my kids like? Both of them like candy. My daughter loves suckers and chocolate, my son loves gummy anything. Laine is obsessed with Minions from Despicable Me. She also loves dogs. Nick likes pokemon and minecraft and art. Source: Summer 2013 Switch Witch...

Thursday July 4/13 If I wanted to include something for your fluffball, what would be good, and what should I stay away from? My dog is really picky. She would love a new pretty collar or bandana, but she doesn't like a lot of treats. If you made something homemade, we don't do wheat but we do other grains. She loves peanut butter. Would homemade treats be something you'd like for your dog/cat? It would depend on the treat. Pika likes peanut butter. If you get a long weekend this weekend... what are you doing with it? Staying in? Going out? Family? Friends? If you don't get a long weekend, are you OK with that, or a little sad? (If you are Canadian, apply this to last weekend). I'm already off for the summer, so it doesn't matter to me. Would you be interested in getting a kombucha starter and instructions on how to use it to easily make your own fermented, probiotic tea drink? Sorry, no. Wednesday July 3/13 Anything interesting from the new Paintbox Soapworks update for you? nothing specific but I love soap in general. What about recycled sari silk yarn, witches and witchees? Only if you make me something from it. I have no skills. Sooo, the Blooddrop update (Aviary and Summer Simplicities). Anything you'd like from there? Chinese Nightingale, Kea, Kestrel (American), Rose-Breasted Cockatoo None of these are must haves but I'd take someone's castaways for sure! Tuesday July 2/13 Every package has to have something blue in it. Blue can also be used to describe more risque humor...how would you rate your general sense of humor? Are you strictly PG-13, R-rated, NC-17? I'm probably R rated. Do you like puzzles? What kind? Jigsaw, word, etc? Yes. All the puzzles are belong to me. Source: Summer 2013 Switch Witch...

I love that gif so much. satay sauce: Monday July 1/13 I know Canadian chips can be different than others, how does "dill pickle" or "ketchup" sound? I don't like ketchup, but I love odd flavoured chips. We have both ketchup and dill pickle chips in Wisconsin, though. If you were getting a custom Haus of Gloi blend, what four notes would you choose? Summer notes listed here and you can click through to the whole list from there. This is too overwhelming for me right now. I love red musk, black tea, beeswax and honey, cake, fig, sweet cream, vanilla sugar, and amber. You could work from that, right? QUESTION! Do you like Kickstarter? Are there any projects up that you really like? Maybe. I haven't really done it. I am a teacher so I tend to do donor's choose. QUESTION! If you have an Etsy wishlist, what are your top 5 favorite things on there? The price is unimportant, not because I'm rich, but because I'd like some inspiration. 1. beanforest magnets; 2. this ring: http://www.etsy.com/listing/82708420/hydrangea-stacking-ring-green-peridot?ref=col_view&atr_uid=5585810 3. this dress for my two year old: http://www.etsy.com/listing/79309984/pearl-silk-tie-back-top-willow?ref=col_view&atr_uid=5585810 4. this concept, if not this exact ring: http://www.etsy.com/listing/71229400/vintage-sterling-silver-flip-ring?ref=col_view 5. this dress: http://www.etsy.com/listing/48823165/mossy-garden-hand-dyed-ragdoll-party?ref=col_view 6. this hat: http://www.etsy.com/listing/30383188/oversized-beehive-beret-hat-in?ref=col_view How do you feel about glitter? does loose glitter make your skin crawl or would you bathe in it? love it Do you want/need/like/collect journals? If so, do you prefer lined or unlined? yes. Does the idea of wearing a plant as jewelery give you the warm fuzzies or the heebie jeebies? Neither? Gourmet popcorn, yes/no? What do you like: glazed, savory, candied? Nuts or not? Any flavors you wouldn't like (like Bacon CHeeseburger, Pizza, Watermelon, Root Beer Float, Hot Chili Dark Chocolate)? Or if any of those sounded interesting, how weird is weird enough? Yes, yes, not, nothing oniony, weird is good but yummy is better. Question: I make my own hair gloss, would you like some detangling and very shiny hair gloss made by me? This is a 'cone rich blend, not the least bit natural. This is my question, but I want all the hair glosses. Source: Summer 2013 Switch Witch...

Ooh! I thought of another random thing I want but seem to never buy for myself -- a nice tart warmer. I had one but it broke so now I just warm tarts in a shallow glass jar on my candle warmer LOL. Source: Summer 2013 Switch Witch...

Thursday June 27/13 I live near the Brown and Haley outlet - makers of Almond Roca and Mountain Bars - would you want anything from the outlet? For nut-haters, they have nutless Roca For the no-sugar folks they have sugar-free as well. Unfortunately, I'm allergic to almonds. I also have an Oberto jerky outlet local to me - any wants there? I love all the beef jerky, except black pepper. I especially love sweet + hot varieties. How do you feel about home-canned goods? Iffy. Do you like BPTP clothing? Yes. What size do you wear of: Baby-doll T's - XL-XXL Regular T's - Medium yoga pants - IDK, but probably XL Also, what is your favorite lunacy (or non-lunacy) T-shirt that you don't already own? Or other clothes from BPTP? Dragon Moon, Harvest Moon, Moon of Ice... I like the "pretty" ones more than the "cool" ones. I don't have any lunacies and I'd welcome all of them! What else do you love from the Trading Post site, and need to have? House of unquenchable fire atmo spray. Gula bath oil Luxuria bath oil Amber and Patch hair gloss Snake oil anything, esp. hair gloss Morocco anything I have hair soiled and loosened hair gloss but I'd happily take more. Most any candle would be welcome. Except I am not crazy about dragon's blood in perfume, but that might just be my skin chemistry. Is there a particular movie genre that you like (Fantasy? Drama? Romantic Comedy? Musicals? TV-Series, etc), and what format would you prefer: DVD, Blu-Ray, or something in the cloud (like Amazon, iTunes, Flixster, etc)? I collect Disney DVDS, but I have quite a few. e-card me a hint to list them if you care abotu this one? -Following up on the Adagio question from earlier, what are you top five wishes, for teas and blends? I love pretty much everything except fake fruity stuff. My top five wishes from Teavana (because that's what I know) would be 1. http://www.teavana.com/the-teas/herbal-teas/p/tranquil-dream-herbal-tea 2. http://www.teavana.com/the-teas/oolong-teas/p/monkey-picked-oolong-tea 3. http://www.teavana.com/the-teas/oolong-teas/p/jasmine-oolong-tea 4. http://www.teavana.com/the-teas/herbal-teas/p/honeybush-vanilla-herbal-tea 5. Maharaja Chai Oolong & Samurai Chai Maté for my husband, and I love the way this smells when he drinks it! I also love their black tea but I don't know which one it is, because I've never bought it, only had it in store. -Do you have anything that you do ritually, every summer? Ritually? No. But there are things we do randomly, every summer. Like eat a deep fried candy bar on a stick. -What are your top five wishes from ThinkGeek? you can find my wishlist with my email address. I especially love harry potter and doctor who stuff. -Seen anything lately that makes you go OH HOLY FUCK THAT'S AWESOME!! ? yes, but I can't find anything like it online. Do you like audiobooks? If so, do you have/would you like to try Audible? (I'm an addict, myself.) Only when I'm driving distances by myself, which doesn't happen often anymore. Chocolate: Love? Hate? Allergic? If love, what are your faves? I like chocolate. Milk chocolate with crispy bits or mint especially. I burned out on dark chocolate + spicy. OMG, vosges mo's plus bacon and the sea salt one, I can't remember what it's called. Otherwise, I like Lindt. Source: Summer 2013 Switch Witch...

I thought of something totally random that I'm coveting like crazy -- a pair of ice skates for my daughter. She's two and wears a size 7 shoe. The smallest skates I can find locally are size tens, which rub on her ankles. I found a pair of bauer skates on ebay in her size but they are really expensive. On the off chance that my witch is from, like, canada or something, where cheap used little kids skates are readily available, I thought I'd mention it. Source: Summer 2013 Switch Witch...

Wednesday June 26/13 Do you have any long trips coming up? If so, could you use things to occupy yourself? No, but I could still use things to occupy myself on a bunch of short trips. I'm going to Jungle Jim's next week (it's basically a massive international food gasm in Ohio, look it up); would anything interest you? OMG, I want to go. I want all the things. I love to try new foods so much. But I'm really picky. I know that that's an odd combination. Name three things that you could use, but might not necessarily think to get for yourself? Pretty things for my hair--I always talk myself out of spending money on pretty things; those long ice tea spoons; a honey dipper Does anything from the TP Etsy update interest you? I added a few things to my etsy wishlist, but I don't think there was anything where I was like OMG I'VE BEEN LONGING FOR THIS. I just found out Oreo is launching ones with watermelon flavor in the USA only. Is it something you would enjoy? I am not really a fan of the whole Oreo concept. I like the mint ones crushed up in things and that's about it. What are the three BPALs you would most like to receive - one GC, one not-hard to find LE, and one HTF LE from your dreams? I think I did this one, but my answer might be different today LOL. 1. Crowley 2. this is hard because I don't know what goes in this category... how about Pink Plastic Flamingo. 3. Romanti.goth; red musk infernal lover If you don't consider yourself in a "fandom" (and I get that ... I don't really go overboard on my liking of any TV show/Movie/etc), are there any TV shows or Movies that you really like and/or watch regularly or any actors/actresses you wouldn't leave standing in the rain (unless you like looking at them sopping wet, in which case ... well, nevermind)? This might be a better description of my relationship to Doctor Who than straight up fangirl. I would definitely not leave Paul Walker standing. I think he'd look best on his back with me ... nm. That's inappropriate. So, dear witchee, would you like some Tw*twaffle soap or scent or lotion? Soap yes. Scent, maybe. Lotion, no. Has anyone asked about tattoos? Do you love them? Hate them? Have any? Want any? this was my question. I love tattoos! I have two and several more planned... I don't just want to be polka dotted with random tattoos though and I'm afraid that's where I'd end up if I don't show some restraint. Source: Summer 2013 Switch Witch...

What are the three BPALs you would most like to receive - one GC, one not-hard to find LE, and one HTF LE from your dreams? 1. Crowley 2. Creepy or samhainophobia maybe? I don't know how hard to find these are. 3. ROMANTI.Goth or the red musk Infernal Lover seems pretty evasive. and I'm not sure how Fairy Market fits in there, but I want that, too. If you knit/crochet, what sizes of needles do you need? I'd take anything; I'm just learning. What styles of artwork do you like? I like a lot of different artwork, maybe look at my etsy favourites for an idea? I really like plasticpumpkin's chinese brushwork. http://www.etsy.com/people/malibusunny/favorites/items-i-love/?page=5 If you cook, would you be interested in-hand made spice mixes/rubs? Yes! I don't like fennel though, and i really mean it. Would you like mexican vanilla or silver rings/necklaces? So much! I love vanilla, and I love silver rings (size 7) and I love silver necklaces! The Conjure Oils update (http://conjureoils.com/emporium.htm) looks absolutely fabulous...I didn't know she made soaps and candles and whanot. Is there anything from the Oddment Emporium you would like? Did I do this one already? VOLUPTUARY!! I'd also try: FIRE DRAGON PARASOL HELIOPHOBE SUGAR AND FILIGREE I like soaps and perfumes. I don't like lotions. I'd try the dry perfume spray, or the whips, but they are lower on my list of wants. But if they were something you already had, I'd totally try them. What is your favorite color? Yellow, but not for wearing What is your favorite season? Autumn, except when it's summer. Then I never want summer to end. Source: Summer 2013 Switch Witch...

Villainess Wish List: Bar Soap: Quick or Dead? (new, never tried this) Decadence Jai Mahal Killer Beez (new, never tried this) Scintillating Three Cakes (on clearance!?!) Source: Summer 2013 Switch Witch...

Here's my Heaven and Earth Essentials Wishlist. As far as products, I love the tub cakes, shine on shampoo and conditioner (would totally love to try other shampoos and conditioners, too!), and the tarts. And of course just the oils. I'll try anything except lotions. Want to try: Hippie Gyppie Bohemian Dusk Dragonfire! Tatsu -- Year of the Dragon 2012 Pyromaniac Namaste any and all of the cakes. Favourites: Muladhara - Root Chakra Honour Black Vanilla Crème Brulee Lust Lady of the lake Rapture Black Cat Voodoo Punani Source: Summer 2013 Switch Witch...

Do you have any symbols or totems that are meaningful to you? I love turtles. I don't know that they are meaningful I just love them. I created a symbol to represent my firstborn and I'm working on one for my second. The one for my first is my etsy profile pic: http://www.etsy.com/people/malibusunny?ref=pr_profile When you are having a really rough day, what do you like to do/have to make it a little brighter? Take a bath with a book and a glass of something (wine would be ideal, but I don't usually have drinking wine in the house, so it's usually something else). Would you like if your witch sent a regional pop/soda? If so, what type (Root beer, creme soda, cola, citrus-flavored, chocolate-flavored, etc...)? I would, but I feel like this would be an expensive item to send compared to the value of the item. I love cream soda, especially honey cream sodas, though. Source: Summer 2013 Switch Witch...

Sunday June 23/13 Is there a Quote that resonates with you, or that you particularly like a lot. Would this be something you would like artwork made of for your walls or a shirt/bag/scarf? -"Every little thing is gonna be all right" from three little birds. I'd like it on jewelry or something small I carried, but probably not on a shirt. Also, STARBUCKS, Yay or Nay? Anything you particularly like? -yay! I really like peppermint mochas. And just plain coffee, all the coffees, I just get whatever is the daily one. Is there someone on the forums (within SW or not) who knows you really well and might be able to help with stalking? --hmmm, I don't think so. If you happen to find out who yours is, how much would it bother you? --it wouldn't bother me, but I do like the suspense. Do you use waxmelts or tarts? If so, which ones do you prefer? --I have some from two timing tart that i love Do you enjoy drinking hot chocolate, and would you like stuff to make it with, or to add to it? --I am hot chocolate neutral. Have you ever tried Spoonfudge? Would you enjoy it if your Witch would send you some? Which of the flavors would you like? --I have never heard of this. I generally don't like fudge but I do like "hot fudge" so I guess if it's more like hot fudge in consistency? What's your opinion on Moonalisa? Any favorites or products you'd like to try? -I have no opinion, but I'm open to trying it! Are there any BPALs that you loved the idea of, the imagery - whether artwork or description - but which didn't work out for you? (I'm asking because if they did, you might mention them elsewhere, but if not, the imagery might be helpful) --I really, really wanted to love black temple burlesque troupe, but don't. Saturday June 22/13 Put your mp3 player/online music/itunes/etc on random and list the next 10 songs here: -we own a DJ company, so this wouldn't be representative of me at all. what is your favourite object, that you own, ignoring sentimental reasons for attachment? So I guess something you find beautiful, or fun, or incredibly useful. -my new bookshelves! or my kitchenaid mixer, that's what I would have said before I got the bookshelves. How big is too big...for something to hang on your walls? If I'm painting you a pretty picture, are there maximum dimensions that you have/prefer? - I don't have a specific space in mind for anything, so I could probably do just about any size. Gift cards/vouchers - yay or nay? If you like them - which stores would you like one for? -I do love them. I am not picky about where they'd be from -- I think it's really fun to get a gc from a totally new place I've never been, just to try something new. Is there anything from Australia you would like? eg: snacks (yes, you can ask for Tim Tams!), books, magazines, memorabilia? -I don't know of anything specific, but my husband loves Australia, he'd probably be thrilled with anything! Do you have any problems with swearing or particularly off-color humor? -absolutely not. I actually own a cookbook called "what the fuck should we make for dinner?" What style is your sense of humour? -I don't really have a sense of humour. Opinions on table top games, from cards and board games, to dice and rpgs. What do you like? What don't you like? Favorites? Any classics you like? Do you collect any? -I have no particular opinion on these -- I like games of all kinds but my husband doesn't so I don't really have anyone to play with. I do collect pokemon cards LOL. What would you like from the most recent BPAL update? What are you planning on buying for yourself and what would you like to try? --most recent update, I really want HGM and might buy it. I'm curious about all the natures but STENTOR stands out as the one I'm the most interested in. Is there a literary character you identify with? Even if it's not spot-on, just someone you found yourself having that "I identify with this" feeling? -Yes, but I'll be damned if I can put my finger on it right now. Huh. What are the three books you most want to read right now, and which you don't already have? -the new Jeanette Walls -the new Neil Gaiman -I can't pick a third,too many options Would you like something from Empire Edibles? (http://www.etsy.com/...s?ref=top_trail) -Caramels! Is there anything small you try to collect from everywhere you visit? -Rocks Witchee, I know that SW isn't about what you get... but could you name one thing you would be heartbroken not to get and one thing you would be a-ok if it didn't make it in your box? (i.e. do you REALLY want perfume oil of some sort, or would you be totally heartbroken if there was no Lush in your box, etc -I'd really like to get something from my bpal wishlist... there's not any one thing that would heartbreak me if I didn't get it but I think I'd be sad if I didn't get any bpal at all! Do you like tarot cards, pendulums and rune stones etc? If so, what type? -not specifically What fandoms do you belong to? -Doctor Who!! And pokemon lol. What cheers you up? -Coffee, cheese straws, music, silly gifs, people being kind Who or where would you most want to haunt? Who would you least want to be haunted by? -I don't really believe in this sort of thing, but if I'm just being silly, I'd like to haunt a concert venue of some sort. Free concerts forever!! What question do you hate to answer? - why i'm a teacher What is the best compliment you have/could receive? -that I'm a great mother Would you like anything from an European country? Any particular food or goodies, magazines, books, whatever would be available to your witch in his/her country. -food. I like food. Do you like bags? If so, what type (rucksack, clutch, shopping bag) colour and would you like/need a new one? -yes. I like them all. LOL. Except those quilited ones with the woman's name? vera bradley? What's your favourite comfort food(snack or candy etc) and/or drink? - coffee, vanilla coke, cheese straws, chocolate. Would you be interested in someone writing out for you a favourite recipe, or finding or devising one which they think you'd like? If so, please provide your favourite ingredients, info on how you like to cook/store and use food, and any intolerances - unless all of these are in your questionnaire, or you don't like the idea. (I'm not saying I'd definitely do this, unless someone is keen, and it wouldn't be the only gift). I guess for other witches this might include something like a knitting pattern - not my thing but would you like that? Or indeed would you like a picture created for you (if so what kind) or a story written? (sorry if this feels a bit Spanish Inquisition!) -I'm overwhelmed by this question. If you knew you were going to live comfortably for say 800 years, what profession, calling or project might you pursue with some of your extra years, which you imagine you may not do in the life that you have? -if I could live comfortably and not need my salary, I'd probably still work with at risk teenagers, I'd just be a mentor instead of a teacher. Is there any thing - an object, a donation on your behalf, some research done for you, whatever - that your witch could do about this that you would like? And if you can't think of a present, would you rather she/he (I!) didn't either and confined themselves to things you are already involved in? -I can't understand what this is asking What colors/style is your kitchen decor? And do you entertain in your home? my kitchen door is just wood. I don't do a lot of entertaining, because my husband hates to have people in our house. otherwise, I totally would. Are your ears pierced? yes, twice. Do you like stuffies/stuffed animals/art doll type thingies? If so, any particular type you'd love to get? Yes. Switch Witch is, of course, all about you.....but if your Witch was so inclined, are there wee little ones in your home that will get jealous and are just too young to understand why you won't share the love, who maybe need a touch of Witchee love all their own, to distract them while you hide all your lovelies?!? My kids would love stuff, yes. And I enjoy giving them stuff LOL. Thursday June 20/13 Do you read literature/culture blogs or websites of any kind? I'm thinking about anything that would help a putative witch to get a sense of what your current tastes in books, movies, games, genres, approaches to culture and literature and so forth are -not really How do you feel about traditional picnics (namely the intimate table for two variety)? Old-fashioned basket or something more utilitarian (cooler/insulated bag)? -I'm not a picnicker If you were put in a room with 100 random other people the same age and sex as you, from your country, in what way do you think you would be different from the average? -hmm. I'd have longer hair, I'd be slightly more educated, I'd smell the best of everyone LOL. Haus of Gloi did a Reverie update! Do any of them interest you? (Or anything else up currently?) -nothing stands out, but NO BANANA. I forgot to mention this before. I hate banana. Witchee, do you cook? Do you do all the cooking? Is it a chore or a pleasure? -I cook. My husband cooks. It's a pleasure when we can do it at leisure, we both love to cook. But it's a chore to feed everyone, if that makes sense. Which reading level do you prefer to read in YA or Adult? Or even both? -I like both, but I do read a lot of YA because I'm a teacher. And I really like it. Wednesday June 19/13 If you could have one rare bpal which one would you choose? --romanti.goth as far as things I know I love, I don't know how rare it is but it's rare enough that I can't get my hands on it. (Feel free not to answer, I know it's not a standard one!) Are you kinky? Do you enjoy scented candles? Certain sizes that you like? What kind of scents or brands? -Yes. I like all sizes. Thoughts about South Africa? Have you been here, would you like to go? Would you like to receive anything South African? --I've never been. We know a few people from South Africa, so in theory we have connections for South African stuff, but I don't really know of anything specific. Do you like Sockdreams? If so, what styles would you prefer? (You can also link your wishlist.) -Yes. I can't get my wishlist to work, though. Do you need hair accessories? If so, what kind or color? -Always... anything LOL. I love it all. What is your favorite shade of blue? -Teal Do you have any kitchen gadgets (a SodaStream, a Kuerig/Tassimo) that you want mix things for? -I have a keurig and a sodastream. I'd totally use stuff for both of them. If you were to start learning something new (intellectual or craft or hobby), what would it be? -I want to learn how to knit for real. I kinda have the basic idea but that's it. I also want to speak all the languages. What about candy? Do you have a sweet tooth? -When I'm in the mood for it, totally. But not in general. My candy tastes are either really sour or ridiculously sweet, like caramels. Do you have an e-reader? What kind? Would you like to get ebooks? -yes, a kindle. I love ebooks! If your witch is an extremely crafty sort, and she were to send all kinds of homemade foody goodies and handmade crafty stuff - what are items you would NOT LOVE to receive. Please dont hedge on this one...some of us are serious crafters and will be making most of what we send! --I would not want decorative scarves at all. or winter scarves/hats that shed, though I love love love winter hats and scarves. Foodwise, I don't want fudge or anything with almonds or onions or fennel. Witchee dear, do you like video games? Are there any you want to play? Do you have a large library? -I like them, but I don't have very many. We have a Wii, and we love games we can play together. I play a lot of games on the iPad. Do you have something you do, without fail, as a personal daily habit/ritual? (Examples: pen-and-paper journal keeping, tea/coffee drinking, morning yoga, nightly bedtime reading. I'm kind of thinking on things that would be dear to you and might need small supplies or could use certain extras. ) -I am not a ritual person. I wish I were, though. Do you wear nailpolish? What colors do you tend to go for? What are your favorite brands? Are you open to trying indie brands? -I love nail polish so much. I like china glaze and OPI because they have clever names LOL. But mostly I like anything and will try anything. I don't need any more purple because I asked my last swap partner for purple nail polish and she really really came through! But I like it all. Sparkles, matte, glossy, changes-in-the-sun, etc. Gimme gimme. LOL. Name three BPAL scents you hav tried, but are dying to get more of. -ROMANTI.GOTH! -Fairy Market -Crowley Do you still write real letters on nice stationary to people you like/love? -Yes. Have you ever tried anything from Paintbox Soapworks? Which products or scents would you prefer? -I think I've had samples from there, but I've never ordered. Soaps and scrubs. Do you like/have space to garden? If so, what do you grow? -No. Do you like sample sized things? Think lipgloss, mascara, bodylotion, scrubs, mini candles, and so forth. -yes! Have you tried Fortune Cookie Soap? What products or scents would you like? -Nope. Those are cute. I'd try that. I'd love soap or shampoo or bath bombs or anything but shower gel. Do you use solid soaps at all? If so, what kind do or don't you like? -Only solid soaps! I don't like shower gel. Have you ever tried Cocoa Pink? If you are curious about it, what looks interesting to you? -I haven't! but these sound good: Angel Food Cake; Black; Black Marshmallow; Black Noel; Black Sugar Cake; Black Voodoo; Butterscotch Marshmallow Frosting; Chinatown; Orient Garden; Oriental Jade Iced Tea; Pink Patchouli; Rice Crispy Treat Do you like Lush? If so, what is your favorite product that is currently available, also, what is a product that you love but has been discontinued? -I love lush. I love the butter ball and the pink bath bombs. They used to have a "hippie" nag champa-y kind of something I loved, but I can't remember what it was called. Also, there was a no-almond body butter or massage bar that I loved that I can't remember what it was called. I'm not much help, am I? LOL. Do witches prefer the answers posted here, but a more cherry-picked number of questions answered, or a more exhaustive list posted in the blog, which means posting here much less? -I like both. DO BOTH. LOL. No, I'm more likely to see it on a blog, but I like the give and take nature of the thread. Anyone a fan of Shiro Cosmetics? Any particular products? Eye shadow pigments in general? -I don't know this company. Are there any companies, products, or items you boycott? -Nestle. Sigh. As I am in Japan, what sort of things would you like from there? -Anything and everything. Since FB and the FB Gusp group (and the BPAL Sorority which is quiet) have become gathering places...what are some of your favorite Facebook pages you like? Monday June 17/13 Dr Who? -Yes, please. How much do you like lipbalm? Flavored or unflavored? What are your favorite brands and flavors? -a medium amount. I like Haunt lip lust. Do you like and wear lipgloss? If yes, what colours? -Sure. Pink. For those of you whose wishlists contain only BPALs, are there any other perfume companies you like or would like to try out? -I love Heaven and Earth Essentials and Arcana. they used to be in my wishlist but they might not be anymore. I can make that a blog entry since I have it in my spreadsheet. Your feelings on Adagio teas: If you've never had anything from them, would you be open to trying them? If you HAVE had them and like them, name some favorites blends. And if you had them and dislike them, can you name a few *other* tea companies you're into? --Never had, would love to try! What about coffee? Would you like to get coffee send to you? Whole bean or ground? What are some varieties and/or flavors you enjoy -I like all the coffee. For flavoured coffee, I like highlander grogg, but mostly I just drink coffee flavoured coffee, though I like a wide variety of it. Who is your favourite female of all time? Historical, literary, ANYTHING, and why? -I don't think I can answer this. Too many. If you were a Disney princess you would be?: -They haven't made her yet, but if I had to choose, probably the one from Tangled, because i have the long hair. Would you like a seashell from Florida? -Sure. What craft project do you currently have on your docket or that you want to start? And that craft goodies would be welcome? -My daughter's scrapbook. She's two, and I haven't made a single page yet. :hide:

This is so familiar. It's reminding me strongly of something I absolutely love, and already have, and I cannot believe I don't know what. At first, it's leather leather leather, with a bit of sweet vanilla and that background of patchouli that doesn't smell like dirty patchouli, but makes it not foodie. ps. not western diamondback LOL. I just checked.

This went on so so dirty, I wasn't sure if I could make it through the day. It actually made my to act hurt a little. But now it is that perfect earthy patch I know from my favourite bpals. However, it's also going a little dryer sheet on me, it very clearly can't stand alone against my body chemistry. Huh. A dirt scented dryer sheet. There's a novelty product for you. Eta: just ate some chocolate, and dayum, does this smell good with chocolate.

Wearing today, arrived yesterday, so v fresh. First impression: dryer sheets wet: ack, kook aid. Why? Warming on my skin: sweet, odd, not floral or herbal but just an odd sweet. Like a fragrance oil that would come in a craft kit. Settled on my skin: tolerable. Honey with a bit of thyme and ginger. If I press my nose to my wrist I can maybe ind a hint of the florals, but mostly they are invisible. I'd like to see how ths ages.

I don't see a review here -- that surprises me. I'm testing VILF against WILF today, and finding that I like WILF better, which surprises me greatly, as I initially felt just the opposite. This is a well aged sample, since I bought it when it was first released three years ago... VILF is worn leather (like red rider), a bit of vanilla sugar, and cedar. It goes to pencils on me, which is typical of cedar. Like WILF, I've lost the smut of this, and am left with the remaining notes on my skin.

Warm fur coupled with red and black musk, vanilla bean, patchouli, champaca flower, juniper berry, chocolate peppermint, frangipani ( had to to google this -- plumeria!), browned sandalwood, ferntop ash resin, and massoia bark. Testing this against VILF today, don't see a previous review and, looking at the description, I don't think I've ever seen the description. This is sweeter than VILF, no leather, honestly just not similar at all, though I recall thinking that it was when I first received it. It is not masculine, which I remember it as being masculine as well; I tend to see juniper as masculine so maybe that aged out. I also don't recall the chocolate peppermint in my first impressions, but it is decidely there now -- even before I saw the notes, I was craving a chocolate mint candy bar, and now I know why. LOL. overall, this is another of those bpal scents that ages SO WELL. I was hoping to eliminate it from my keeper box today and that is not happening. WILF FOREVER! LOL.

malibusunny replied to Tramp's topic in Hair

I bought a bottle f this at c2e2, then swapped for it, too, thinking I had bought a different scent. Good thing I *love* it. The sandalwood doesn't go powderery in my air the way it des on my skin, and the fig is rich and glorious and sweet. I like my own gloss better as a hair product, but this gloss is fine. The sprayer sticks, though, on both of my bottles.

Wood, yes, but not pencil wood or plywood like most woods, but more of an oaky old wood. Maybe, if I strain, there s vanilla. The thing I couldn't identify before is the pumpkin; without the brown sugary spice that normally goes with pumpkin, it is more of a dry gourd smell. That sounds bad, but I don't mean it badly. It's not the pumpkin from a can, it's not the fresh cut of a jack o lantern, it's a dry, grounded, earthy gourd. Of course, sugary incense on my skin, but ith that deep, grounded pumpkin keeping it from being too headshoppy. Eta: this is a review of it today, so obviously it is aged. Sometimes I copy and paste old reviews.

malibusunny replied to tempete's topic in Excolo

Two words: cocoa pebbles.