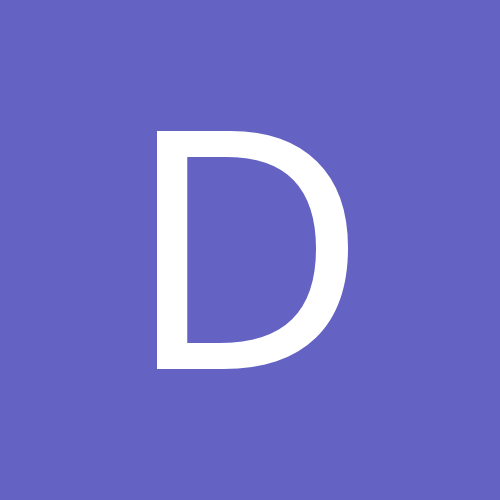 Content Count

2,074

Joined

Last visited
15 Followers
About Diana
Rank

chupacabra wrangler & imp pimp


Birthday

06/17/1972
Location
Location

maryland: washington dc-metro area

Country
Contact Methods
eBay
AIM
Livejournal handle
ICQ
Twitter
BPAL
BPAL of the Day
Favorite Scents

musks • resins & incense • chocolate & vanilla • patchouli & vetiver • saffron • champaca flowers • cherry • spices • coconut • tiare • plumeria • pikake Least favorite: ozone • aquatic • opium • gardenia • tuberose • iris more detail: http://www.walkurja.com/bpal/prefs.htm sadly, this is a narrowed down list of my favorites. (i tried!) 13, 51, al-azif, alone, and there was a great cry in egypt, azathoth, beaver moon, berenice, black lotus, black opal, blood pearl, bordello, the bow & crown of conquest, brown jenkins, cerberus, chokmah, crowley, dee, dia de los meurtos '04, dragon's heart, dragon's musk, eat me, enraged groundhog musk, geek, hamadryad, hollywood babylon, house of mirrors, hymn to proserpine, jersey devil, kabuki, kali, lotus moon, lurid, machu picchu, midnight mass, midway, mme. moriarty, monster bait: closet, monster bait: underbed, monster bait: underpants, morocco, perversion, pink moon, the pit & the pendulum, proshitapatika, red lantern, samhain, scherezade, shango, shub-niggurath, sin, snake oil (and all variants thereof), snow white, spanked, spooky, sugar skull '04, sybaris, torture king, urd, war, yggdrasil see signature for wishlist!
Profile Information
Pronouns
Interests

archaeology, history, makeup, cities, castles, fish ponds, kittens, bacon, video games, sleeping, star trek, smelling like stuff, crafty endeavours (knitting; sewing; candle, soap, and jewelry making; screen printing...)

Mood
Astrology
Chinese Zodiac Sign
Western Zodiac Sign
Thanatopsis is great, but that is already on your list. I'd also throw in Omen and Nocnitsa.

I got a wet stage of Samhain feel from it, if you could blend it with a berry note. But you might think way differently. Still, some of the Halloween scents that just went up might be a good place to start. I saw some comparisons to Blood Moon (which might be futile), Red Phoenix, and Blockbuster in the reviews thread. Some current scents that might be in the save vein, both from Carnavale Diabolique: Tiresias, The Androgyne : Dark, moody, and bittersweet: black currant, patchouli, tobacco, cinnamon leaf, caramel, muguet, and red sandalwood. This went super woodsy on me personally, but maybe it will work for you. The Phantom Calliope : Ghostly, glowing, sweet and dark: black cherry, patchouli, cassis, cardamom and verbena.

Diana replied to themerrybaker's topic in Wanderlust

I regret not getting this sooner. It is a perfect summer scent, and on top of that, it is amazingly wonderful. It reminds me a bit of Machu Picchu--it has a very fresh, airy quality to it, but it's so much "juicier," for lack of a better word. It's very green, but not in an herbal/grassy way... it just seems like it would project a neon green aura around you. And the musks. Oh the musks. I am a huge fan of them, and this blend provides no exception. They round out the scent and give it a long lasting, sweet aroma, with a really nice throw. I was very surprised at how long this lasted... I could still easily detect it after all day at work! Very pleased!

I'll echo thatthis is very similar to Dee, but a little less heavy. It's got a wonderful wood & leather aroma, and as it dries, it softens up and becomes a dead sexy, musk scent. Rowr.

On application, this scent is really spicy—kind of like a spice rack. It's kind of abrasive & aggressive rather than a comforting smell, but not unpleasant. As it dries, the musk notes take over and it becomes a long-lasting sweet musk scent that is just gorgeous. Perfect.

I'd also throw Nuit into that list, and if you can find it, the Limited Editon scent Evening Star.

http://www.bpal.org/index.php?showtopic=26287 <-- this thread may have some recommendations for you personally, i would recommend Zephyr, Embalming Fluid, and possibly Phantasm. Oh, and Dorian, definitely. there is a bit of a problem with lemon, however. since it's classified as a top note, it rarely provides a long-lasting scent.

To me this is very reminiscent of Al Azif. It's got the same incensey-resin base. The coconut isn't terribly pronounced, but it does add a nice note to the blend. There is a dry, almost musty base to it, probably the combination of musk + orris + sandalwood. But it's so very lovely. If you like Al Azif, Midnight Mass, or warmer resins, give this a try. I am very happy it's a GC scent!

There are a couple of useful links in the pinned recommendations. =) http://www.bpal.org/index.php?act=ST&f=10&t=1607 <-- "clean" scent thread http://www.bpal.org/index.php?showtopic=3755 <-- "gentle/light" scent thread http://www.bpal.org/index.php?showtopic=480 <--- "spring-type" scent thread http://www.bpal.org/index.php?showtopic=21004 <--- "aquatic" scent thread I think those four categories will help! At least, I hope so.

Scherezade kind of works, I think.

I'd recommend looking through the pinned recommendation categories: http://www.bpal.org/index.php?showtopic=13371&hl=sweet <--- this one should give you a bunch of recommendations! =)

Black & Red Musks are also great, dark scents. Fenris Wolf is amazing, as is Scherezade and Dragon's Musk. Other sexy dark ones: Nifilheim, Torture King (if you can get it), Voodoo, Burial, and Nocnitsa.

I am freaking out that I only have about a day left to order the Sephiroth & Tarots I still want/need. I have 14 of the 26 tarot oils, but I don't know if it would be wise to order 12 bottles, especially since I'm trying to clear out all my debt right now. I've kind of narrowed it down to 6 bottles (Chariot, Hermit, Justice, Devil, Tower, Ace of Swords) but that's still a lot. Maybe I can get it down to about 3 and just get an imp pack so that I can at least have a wee bit of the missing ones. As for the Sephiroth, there are about 3 I still want (Hod, Golachab, Gamaliel), and about 3 I could live without, but I'm eh about them (Geburah, A'Arab Zaraq, Nahemoth). I also want to get a backup Chokmah. Anything remotely Snake Oil-ish is something that I need in mass quantities. eieieieeeee decisions.

Malkuth smelled like spiced oatmeal cookies to me, at least in the wet stage. IIRC, it turned a bit incensey in the drydown. That is probably the closest one, unless peach + cedar can be considered foody, then I'd also throw in Chesed. Most of the others are spice/resin/floral.

Diana replied to Nymph87's topic in BPAL FAQs

here are the labels: as far scents, pruno is like a very orangey-booze-fruit punch scent. i agree the closest thing would be the hamptons or possibly swank, but not really. this has much more punch. no pun intended. privilege smells almost like some of the slightly aquatic men's scents to me. i can't place it, though. i suck at this game.