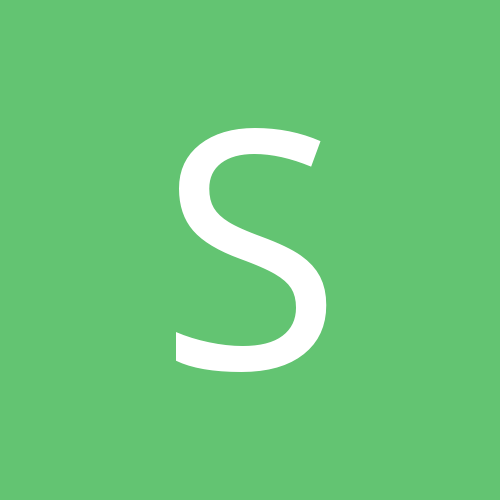 Stephanielynn
New Members
Content Count

534

Joined

Last visited
30 Followers
About Stephanielynn
Rank

sexy swapper


Birthday

01/19/1979
Contact Methods
eBay
Twitter
Yahoo
Website URL

http://www.thewildvixen.com
BPAL
BPAL of the Day
Favorite Scents

Snake Oil/bath oil. Boomslang. Glowing Vulva. O v6. Lust v7. Luxuria bath oil. Mme. Moriarty. MB: Underpants. Hod. Dorian. Time Does Not Bring Relief. Womb Furie. Cabaret.Goth. Blue Pumpkin Floss. Ghoulish. CC: Female. Antique Lace. Black Lace. Tattered Lace. Red Lace. Eat Me. MB: Closet. Pumpkin Latte. Golletes. Cockaigne. Inez. Boo. O v5. Bengal. Samhain. Gypsy Moth. Rosy Maple. Opuhi. Bordello. Falling Leaf Moon. Snake Charmer. Morocco bath oil. Brithish Blondes. Humanitas bath oil. Xmvlzencab bath oil. Tamora. Maenad. Velvet. Biwa. Marshmallow Pumpkin. Banshee Beat. Wulric the Wolfman, Faith, Mabon '10. Lyonesse. Gothabilly. Sleipnir. Chimera. The Oblation. Pink Moon 07. The Infernal Lover, Snow White, The Shadowy and The Sublime, Waltz of the Flowers, Cranberry Cookie Bark, The Kingdom of Sweets, Tombstone, Gingerbread Poppet, Panther Moon, Schwarzer Mond, Victorian Virgins with Cherubs, Valse Finale et Apothéose, WILF, and about a hundred others!
Astrology
Chinese Zodiac Sign
Western Zodiac Sign
For my Witch :heart: Does anyone else like collector Barbies? I love the Halloween/Witchy ones. I only have one from a few years ago though.. What small everyday items would you like, that you keep forgetting to get? Hello Kitty (or just cute) bandaids and mints. lol Tarot Love!! I only have one deck at the moment though. Tell me about something you like, and why you like it. If you're the MMU type of Witchee, what Geek Chic Cosmetics tickle your fancy? Will have to check out. Nocturne Alchemy's NAlloween Pt. 2 update is live here! (And for a few days, last month's update too.) What do you want?I've never tried anything from NA. What are you drooling over from the Sock Dreams Halloween stuff?I would have to go look.. But I love Sock Dreams!! For those of you that like candles, do you like stuff from Yankee Candle? And if you had to choose, tarts or candles? I love both candles and tarts. I really want to try this Witches Brew I keep hearing about.. Is there a movie you want so badly that you don't own now? Legend. Have you seen the Lush holiday update? Do you like the look of anything from there? Update? Gaaahhhhh... Now I have to go look! Damn the flu!! if you were my witchee, would you want some of my hot nuts my candied nuts my nuts covered in butter and brown sugar candied walnuts? Sure! Hehe Is there anything you either didn't like or had never heard of that you're now curious to try thanks to the discussion in this thread? So many things have jumped on my want list!! Reveal? Yes please! Would you be interested in the #occupywallstreet scent? Yes Do Paintbox Soapworks' Goat's Milk Hand and Body Creams sound like something you'd like to try?sure September 30th Witchee, would you like anything from this particular Haunt update? I've never tried Haunt... Who's interested in Halloween: Montreal? I am!! Do you like reusable grocery bags? If so, do you like the kind that fold up (ie Chico Bags?) yes I do. I buy them and forget them when I shop. I need to keep them in my car. I'm about to make an order from Sephora (nothing off of my wishlist, witch, so don't worry about that). Is there anything for you that you would like to accompany my order, if you're my witchee? I love Sephora!! I am interested in Urban Decay 24/7 shadow sticks. Especially Sin. I love the shadows and liners too. What kind of bear is best? Teddy!! Or gummy. Or panda. Oh what the hell I like all types of bears. Is anyone interested in reading The Night Circus? Sounds good! Do you drink wine? Yes I do! Not much though because it is hard to find a good, sweet wine... Is it just me who is nervous at revealing herself to her witchee, and finding out who her witch is?! I am excited actually! Witches, did you lament NOT getting one of the condom case/imp cases that got released with the courtesan series??? I really liked the Virginia one I believe. (she was holding something in front of her face). Is anyone else afraid of or creepy out by dummies/puppets/Muppets/etc? Other things you're squicked/freaked by that's best left by the wayside? Spiders and the like. what level of contact were you hoping for? Moderate to high (I love my Witch! She (?) is fabulous!). What is your favorite kind of cookie? Pumpkin spice. Chocolate Chip. Gingersnaps. Frosted Molasses. How many boxes are you hoping for? As many or as few as my Witch sees fit! How do you feel about loose leaf tea in baggies? I mean, I have a TON of loose leaf, would it be okay if I send you samples in some zip lock baggies? Or is that something that would squick you out? It's just fine! The Lab on eBay? I am lemming one of the Voyeurs Among the Cherry Blossoms. I sent you with $20 into a drugstore/Walmart (nothing too fancy/imported/expensive, just your average selection), and you are restricted only to the candy aisle. What would you blow it on? Reese's crispy crunchy bars and peanut/peanut butter M&M's.

First I want to say that I am sorry it tool two days to get these answers... I have been having a bighugebad case of "If.one.more.thing.goes.wrong.I.will.flip.the.F.out!!! Along with a weeks worth of migraines that get worse and more evil everyday ( the past several days, my speech has even been affected). I have chronic migraines. I had a neurologist for a week before he told me that my migraines were too complicated for him so I should find someone who specializes in those....um ok... So I have mainly stayed away from the thread. so far nothing has gone wrong today (just the freaking head ninjas (the term my friend and I use for migraines)), so I am going to try to catch up! I also want to say thank you my lovely Witch, for the awesome card!! I love the kitty! My fiancé gave it to me yesterday, and it made me smile for the first time all day! I also got a Nacho Witch post card!! From Australia!! That was so awesome! I will leave proper squee-age as soon as I finish this! Your first guess is right my awesome Witch!! The Tripple Goddess Symbol to me is the Tripple Moon! The question about the God/Goddess is trickier. I identify with all of the forms the God/Goddess take. There isn't really one "form" that I choose over another. I respect all of them. They are all equally important and show themselves to me for a specific reason. (I don't know if I am making any sort of sense...I'm sorry).. Do you like/own/wear/want fairy wings or something of the like? I don't own any, but would love some!! How do you feel about terrariums? They are really neat, but my cats would find a way to destroy it. What's your favorite horror movie? I don't know that I have a favorite... I love horror movies in general (except gore-fests. They don't bother me, they are just kind of unnecessary grossness.). Sooo...Cthulhu: yay or nay? Yay!! Do you like period or period-styled paraphernalia? Stuff like postcards, notecards, jewelry, office supplies, what-have-you? Yes. Do you wear t-shirts? Are there particular things you like on them? Would you like one designed by your Witch? And, if you don't mind saying, what size t-shirt do you wear? I love t-shirts! I usually wear them to lounge around at home or when I go to parks/hiking or whatnot. I have a really big chest so I think an xl or xxl (for lounging I love them baggy!). How do you feel about pumpkin scented things? Not perfume related, but soap, candles, etc.... loooooove! Has anyone else heard of or does anyone else love Glamourkin? I've never heard of it.. If you had an international witch, is there anything you would like from the UK? (Or Australia, Belgium, France any other country we have witches from. Anything special that I cannot get here would be loved! Is there anyone here who likes toe socks? You know, those socks with a place for each toe? I do like them! Are you looking for a certain kind of DVDs to spruce up your collection right now? My fiancé and I are big into movies and have a ginormous collection. There are movies I would love to get, so I will update this when random titles pop into my head! Anyone going to see any good concerts this fall? unfortunately no Are you more prone to order out or cook at home? Would you be interested in cookbooks, kitchen utensils, and the like? If so, anything specific? I love to cook! How do you feel about maple syrup? love the real stuff!! (honey is my true love though!). How do people feel about little pocket shrines, maybe something inspirational/motivational to keep in their purses/backpacks/whatever? (Like these: http://www.art-shrin...cketshrines.htm) Those are really awesome Do you like Star Wars? Original Trilogy? Prequels? Spin-offs? Favorite characters? The Original Trilogy yes. The new three were disappointing. Do you like beef jerkey, I know some may be vegatarian, but where I live beef is a staple and beef jerkey abounds. If so do you it really thin, hard and crunchy or thicker and softer. (OK that borders on obscene)- oh I love it! If you can find it without gluten (near impossible here). Also do you like or racier ecards from time to time and do you need to be warned if something may be not safe to open at work. I'm not a prude. And I don't have anyone over my back at work. (watch the presidents will come in just for that now! Lol) Doctor Who? Yay or nay? (please don't make me cry by saying nay) Yayy! I just watched my first episode this past saturday while my head exploded. It was called "Night Terrors" and it was awesome! I have a couple spare Doctor Who stickers. If my witchee is a fan, would they like a couple Doctor Who stickers in their package? Sure! How would you feel about gummies? Like, gummy bears? Gummy werewolves? Gummy vampires? ohh yes! Especially Halloween gummies How would you feel about a totally original Gela-skin for your laptop/iPod/phone? Stickers? Decals? Sure! Since this is a Halloween round, what's your Creepy threshold? Are you a cartoon bats and smily pumpkins person or a skulls-and-bones the-dead-are-rising kind of person? Are your fairytales dark or Disney? I like cute Halloween things (not so disney cute though) but my favorite fairytales tend to be on the Gothic side. Ohhhh No spiders please unless I am a terrible Witchee and you want to kill me dead of fear! Are your ears pierced, Witchee? Do you have any other piercings? Would you like to receive any items of jewelry for these piercings? I love earrings!!! My ears are pierced 6 in the right ear and 5 in the left. I actually want a couple more... I can only wear white gold though (yellow works too, but I'm not a big fan). Any other metal and my ears swell and turn nasty and ouchy. interested in anything from Lush?hmmm I love Ocean Salt, I want to try It's raining men, and Soft Coeur/Mange Too again. Would you be interested in a handmade bookmark? Yes do you like chex puppy chow or muddie buddies (ingredients: semi-sweet chocolate chips, PB, vanilla extract, powdered sugar, chex cereal)? would you want to get some from your witch / nacho witch? I love it! Just check the chocolate chips (they are sometimes dusted with flour >:/ ) the powdered sugar for flour or modified food starch and the vanilla. sorry I'm so complicated my dear Witch! :-( . do you like real sugar skulls? Things with sugar skull designs? Yes Who here adores meringue? Umm I honestly don't know! Can you sum yourself (whether it be personality, life's goals, ethics, whatever) in 10 words or less? This may sound cliche or silly, but I really do live by: An Ye Harm None, Do What Ye Will. How about little bottles of booze? Ya wanna? What kind? Yummy flavored kinds or Champagne!!! What are your views on fudge and brownies? (Also, if you live in a warm place, where the fudge might melt, that'd be helpful to know. Or, if you're diabetic and fudge is death, that'd be useful to know, too.) yes and hell yes. Also, what about mochi? Love it, hate it, baffled by it? Baffled.. I've never had it. I actually had to look it up! Anything from the BPTP update ya'll are liking? I bought some stuff already, but I still want to try all the glosses (except Snake Oil and Honey, I bought those). I also would love to try the pumpkin oatmeal stout bath oil (as long as it's safe).. Does anyone like kimchi?I've never had it. Would you be interested in a sample box(from somewhere like Birchbox or loosebutton)? Hmmm maybe Paintbox Soapworks - anything you're interested in, in general or from the latest update? I've never tried, but it all looks good! Smiling Jack soap, sorbetto and slip. The Queen is Dead Slip. How do you feel about notebooks/journals/stationery? Anything you need or particularly like? Love. Does confetti/glitter make you angry or fill you with glee? It is messy but I loves it! Fabulous witches and witchees, perhaps you all could note of you've received MeiLin's goodies? Or if you want? I have not, but the cookbooks sound awesome!! How do you feel about stuffed animals/plushies/general soft, cuddly things? If you like them, what kind of animals would you be interested in? I love them. I collect white tiger plushies and I try to get a new specialty build-a-Bear every Halloween. how interested would you be on somewhat personalized bottle cap labels? Like these that I did? Very cool!! When you're miserably sick (*sniffle, cough!*) what are the things that comfort you the most? My big, thick fairy blanket, my fur babies, hot, yummy spicy tea with honey, gluten free animal crackers(cookies) and chicken noodle soup, while watching the Golden Girls on DVD (I have seasons 1-4). How would you feel about kitchen towels and other similar household objects, if they are pretty or a souvenir?if they are Halloween related definitely! How did you dress up for your last party or compulsory-formal-dress occasion? Above the knee Black deep v-neck dress with a hot pink lace trimmed cami underneath, black tights and black leather booties with silver hardware. Do you enjoy puzzles/riddles? (Cryptograms, Sudoku, Crossword, Jigsaw, etc) Yes I do! September 12th Would you like to receive e-books? And if so, in what format?I have an iPad. If you have kids, would you be interested in getting things for them? And if so, what are they interested and what sizes are the wearing now? No kids yet. Would you be interested in a felted handbag? Do any of these styles appeal to you? http://tinyurl.com/3o2epzl (there's at least one guy-friendly style, too!) Some of those are really pretty! I like the bigger ones for over-night bags and such. Are there are patterns, motifs, etc that you especially like? Victorian gothic designs. Hello kitty(), tribal designs, mystical.. Witchee, would you be interested in having a special tea cup/coffee mug/glass to drink out of? Oh so much!! yes! If you're a tea drinker, is there any specific tea you would like to receive, not just the kind/flavor but also the type/packing--i.e., tea bags, loose tea, compressed, etc? I love tea. I have a really cool steeper pot thingy for loose tea. I've never had compressed, but it sounds interesting! I would love to they a chocolate chai and an Earl Grey creme or anything else for that matter! September 11th I am fond of the thrift. Do you mind lightly used goods? Please be specific! For instance, I'm a little squicked by used clothing, but I don't mind any other used goods (i.e. books, glassware, games, DVDs, whatever.) definitely! Do you have an Etsy shop? Do you know of any Etsy shops that are Switch Witch friendly?Nope Would a gift or a postcard from Disneyland make you squee with delight or puke into your mail box? If it were Alice in Wonderland I would squee! especially the Wonderland Tea Tin! what are your favorite types of Halloween candy? It's difficult with a severe gluten intolerance/allergy. There are online lists of stuff I can have, which is awesome, but I've become a bit pickier with my sweets. I am a big fan of good chocolate(not plain though) and I love pumpkin, chai and apple spice anything as well! Do you prefer soap or shower gel? Please give examples of your favorite scents or brands. I prefer gel. I mainly use Lush gels. I really want to get It's Raining Men next. In other brands I love vanilla, spices (especially Chai. I need a good chai gel. Lushs' disappoints). I would love a pumpkin spice gel for the season! How do you like your chocolate? For example with nuts, mint, peanut butter, caramel? Umm all of the above! I like it salted and spiced too! Beads! Do you use them? Would you want some? What sorts of beads do you like? I do use them actually! I like natural ones. No plastic. Anyone here like caramels? Sea salted caramels?!?! Ohhh love sea salted caramels! Would you like a hand dyed or hand painted scarf or wrap or other item? If so, what colors/designs/fabrics do you like? I would love it! Soft material (no wool). Hmmm maybe something in fall colors. Rich browns with pinks or light blue. Slate grey with (the right) pink would be gorgeous too! Or a black and deep red wrap/long scarf. So many options! This was a question before, but does anyone here like stones? Just pretty polished stones for use in whatever purposes? I love stones/crystals! They are soothing! And another question; anyone like anything in particular from Think Geek? oh I love Think Geek! I don't have anything in mind at the moment, but I will go browse... Pinterest, do you have boards you want to share or are you following anyone with great boards you want to share? September 10th What #1 actor, director, author and/or musician are you obsessed with? I appreciate several actors/directors and musicians, but I'm not really obsessed with anyone. Wellll actually I do love Apocalyptica madly....especially Perttu.. are you interested in anything from the Villainness Bad Apples update? I am interested in Just right burn and soap (and if there is a scrub). I can't use the whipped because she uses wheat products in them. :-( If you have a pet, would he/she/they like to receive a treat or a toy as a gift? Does your pet have any dietary restrictions or other preferences w.r.t. said treat? I have 2 Doggies and 3 kitties. The doggies would love anything not made with rice or lots of salt and fairly soft. the kitties can't have any seafood (Loki is allergic), but love catnip and toys!! What are your top three "I want to try them but I think I'll never get to try them" (or, "I've tried them and I want moar moar moar, but I don't think I'll ever get any") scents/bath oils/sprays? XCDL13, Storyville and Elf v4 (I've tried this one). Bath oil would be Oceans of Love and Millions of Kisses. I have tried it and love it! Sprays would be...hmmm. British Blondes I suppose. I have a bottle and adore it. I never want to run out! Also Samhain(love) and Knock-A-Dolly (really want to try!). Ohhh and Boothill proto spray. It is glorious! Is there a particular artist and piece that you would like a print of? If so, what is your max size that you could spare on your walls? Well my favorite artist is my daddy. He is magical with a camera and computer. I love all types of art though, as long as it's got depth. I like impressionist but prefer baroque-esque pieces. If you are in to beauty and makeup related stuff, what kind of stuff do you like? What is your skintone and hair color? Are there any beauty products you've wanted to try but just never purchase? I am very pale, and have long, very dark hair, and blue eyes. I love makeup and beauty products in general. Especially lip and eye products! Do you like coffee or tea? Would you be interested in trying some different types?Oh yes! I love tea and coffee! I don't have a normal coffee maker though.. :-/ Are there any CDs/Albums you've been wanting but haven't bought yet? What format do you prefer? (i.e. mp3, actual cd, record, etc) Not that I can think of, but I would love a mixed cd from my witch to use in the car! Are you going away for any part of this round? Nope Would you like to receive a mix-CD from your Witch? Definitely! If your witch were going somewhere on a vacation during the round, would you want a little souvenir? If it were something special/edible/wearable sure. Do you enjoy any outdoor activities? Do you have a favorite form of "exercise"? I love yoga and taking long walks/hiking. I want to get a bike so I can do that as well. Any witchee's with a ravelry account have any favourited patterns that cost money that would be a welcome gift? Do you work/study at a desk and enjoy interesting or cute office supplies? I work at a desk and love office supplies! Especially cute/flirty ones! Witchee, are you a fan of musicals? If so, which ones? I am a fan. I have never seen any in life, just tv. I do have to be in the mood for them, but I loved Grease, Chicago, and several others that I will probably remember the names of when I go to bed tonight. lol September 9th Do you like to burn incense? If so, what are your favorite kinds...sticks? cones? resins? What are your favorite scents? Every type! I love vanilla, sandalwood, amber, sweet resins and sweet things! Just no floral. - Harry Potter - a fan? If so, what house are you? I am a fan, but not a fangirl. - If you were to receive a gift card, what places would you like to get one from? Sephora, Sock Dreams, Villainess. Lush. Etsy, Amazon... If only the Lab and Trading Post offered them! Is there a particular myth/folktale/legend/fairytale/godstory that you're drawn to? Hmmm. I have to think about this. If you RP, tabletop, forum, or otherwise... Do you have any original characters you'd like to see art of? If so, please give information! Even if it's a link to a web page or a profile or picture! I use to play some RP games. But all of our teammates have moved away. If you could see anything, what would it be? Can be a person, an event, a landmark or monument, an object, etc. And it doesn't have to be on this planet, or in this time period, or in this reality! There are many things,both real and imagined, but I'm going to say Tiger Island. I've always wanted to go... When you are having a really rough day, what do you like to do/have to make it a little brighter?Curl up with a yummy flavored latte or spicy Chai, cuddle with my fuzzy babies (especially Maxi, she's been with me the longest) and putz around on the iPad. What are your thoughts on comics? Any you like? Any you have been wanting to try? Favorite characters?love them. I can't think of any at the moment that I sm dying to try. Are you musical? Do you play an instrument, and if so, what? If not, what do you wish you could play or do? I played the clarinet for 9 years. I wish I still played. I also want to learn piano and I am in love with the Cello. Does anyone garden? And if you do, what do you grow? If not, would a starter garden kit be something you'd be interested in? I would love a starte garden, but not this round. We are looking for a new house and I don't want to kill anything before then! Do you decorate for Halloween? Is your decorating taste elegant, kitschy and fun, or scary? Yes I do! Usually it's a mix or cute and elegant. Depends on the room! Witchee, do you have any symbols or totems that have special meaning for you? The White Tiger is a very strong totem animal for me. I've got a great love for the pentagram and Tripple Goddess symbol as well! Is anyone fond of programs like Adopt a Tree/Highway/Library/Manatee/Acre of Rainforest/etc?:sure! September 8th From the Weenie Update....what are you most wanting to try?I placed a couple orders for some, but not Samhain, Devils Night, Boo, The Gorroble, The Changeling and the Wiley Grasser. Who's into nail polish? What colors/brands? I love Zoya and China Glaze. I don't do yellows or really light colors. Is there a quote (or lyric or part of a poem) that really resonates with you or is your favorite? Dream candle? Scent, color, type (tealight, votive, pillar, jar, etc.), throw...an awesome pumpkin spice that actually sents the room. Also candles scented like Samhain, Velvet, Snake Oil or any of my fave Bpal blends! Do you like knitted goodies? If so, what would you like and what colors?I love them! A mix of chocolate brown with either light blue or pink and cream. Would you be interested in homemade edibles that are NOT sweets? Any specifics? Definitely! What GC do you live in mortal terror of the lab discontinuing, but never get around to buying?Snake Oil, Boomslang, Dorian, Bengal and Mme. Moriarty. But I have multiples of them. I just think I would whither and die if they ever left! Yo, yarnies! Do you Ravelry? If so, who are you over thar? Sadly no. Social Media?I have an LJ, Twitter and Facebook account. I really only use the FB. Do you have wishlists for non-BPAL e-tailers? And if so, could you provide a link or a list?I have started an Etsy and Amazon universal list. I will get the links for you! Witchee, do you use a PC or a Mac?Mainly Mac. I have a pc laptop, but as a rule I'm a Mac girl. What is your favorite animal? White tiger. Dogs and cats, horses. What are you going to be for Halloween? Not sure yet... If you could have a piece of oil painting jewelry (pendant, pair of earrings, or ring) with absolutely anything painted on it, what would it be? (If you prefer wall art instead, same question as above.)I would love a mystical fairy/white tiger piece. How do you feel about nick-knacks? I love them, but have way to many... Unless it is an awesome Fairy, White tiger or something! What traditions (family, holiday, or otherwise) are important to you? Samhain is very important. My coven always does an amazing celebration/Ritual. It is extra awesome because my mom and 2 best friends also belong. (it is a small coven, but I love it!). Christmas is really big with me as well. Since I was born we have always gone to my Gannies Christmas Eve night, and then spent Christmas morning with my father. Do you like going to the movies? Definitely! What are your favorite restaurants? The Uptown Kitchen and The Mark. They are local places that cater to gluten free and organic food. Do you play any video games? I love video games! I don't get to play often, but I love The Sims, The new Alice game by American McGee!! Silent Hill, or pretty much anything scary. I also love fantasy and RP games. For the computer, I love hidden object games. Do you like any anime?Some. Do you have an E-reader/iPad/something similar that you need a cover/case for? I have an iPad. how much do you like jewelry? like, if you were to get a shit ton of it during the round, how excited would you be? I love jewelry! I cannot wear anything other than white gold though.. It is so freaking expensive. I do make exceptions for unique, beautiful peices (including crystals and such).. I usually wear things like that for ritual. I would love a rosary with either a pentagram, or the Tripple Goddess symbol (or both!). How would you like to receive some of your Witch's favorite recipes, tailored to your likes/dietary restrictions? And specific wants? As long as i can make them gluten free I would love some! Do you need any boxes to store your smellies in? What would you store in said hypothetical box--imps, bottles, supplies, all of the above? I would love a custom box from my Witch! I have a big cabinet, but I need a smaller box for my in-rotation bottles! Muppets: yea or nay? Yay! Do you have an affinity for Calvin and Hobbes, Peanuts, The Far Side, and other comic strips? If so, which is your favorite? I like The Far side, Calvin and Hobbes, Cathy, and others, but I'm not a fangirl or anything. Favorite Mythological Creature?: oh wow... This is tough. Faeries. Unicorn. Dragons. Mermaids (not the Disney type though!). Gryphons. Centaurs. Do you like hair things barrettes, headbands, flowers I don't have very many, but I would love a red and black gothic type barrette thingy. With feathers (cruelty free please!) and beads or gems or flowers. Something really gorgeous. Expanding on the hair question - does anyone like those flower clips for the hair that are big right now?? They are beautiful, but no thank you! :-)

Litha 06 Today! Happy Solstice everyone!

On my skin, this is Snake Oil vanilla smothered in Infernal Lover's perfect red musk with Snake Charmer's darkness. Complete love!

Stephanielynn replied to RaeiNarcissus's topic in Lupercalia

I have loved this since I first tried it last year, and I was thrilled it made a return! Delicious honeyed Snake Oil. This years version has slightly less honey and a touch more spices than the previous version, but not much. I am anxious to see how this one ages, to see how the spices will deepen and the honey will thicken.

Stephanielynn replied to cfrancesca's topic in Lupercalia

I really love this! I get sweet violet, beeswax and soft-to-the-touch leather in the bottle and on my skin. The other notes stay hidden, which is fine with me, it's pretty perfect as is! Gorgeous hazy purple leather. Very beautiful, comforting and soothing.

Stephanielynn replied to Mellifluous's topic in Thermae

This is absolutely gorgeous! On my skin I get mostly sweet cream, lotus and a bit of warm amber, the teak doesn't noticeably show up. I have been using this as an after-shower moisturizer all week and I must say it is perfect for layering!

I have a few more on the way to try out but so far my 2011 Lupercalia favorites are: (All but 1&2 are subject to change) 1. Womb Furie 2. Time Does Not Bring Relief 3. Kypris 4. Red Lace 5. Biwa 6.Sleeping Nymph and Satyrs 7. 8. Khajuraho 9. Luperci 10.The Arbor - very red musk/ patchouli Trading Post: 1. Glowing Vulva bath oil 2. Spanked 3. Celeste 4. Kitty

Madagascan vanilla bean, vanilla orchid, orris root, and saffron. Wet and dry on my skin, Celeste is the vanilla from Antique Lace (without the floral/linen aspect) covered in powdered sugar.

I had to wear Dublin today (Thanks for the frimps Puddin'!). It is so beautiful!

When first on I get the raspberry, patchouli, vanilla and maybe a touch of tobacco. After it is dry I get a lovely raspberries and cream incense!

Stephanielynn replied to lunaticana's topic in Atmosphere

Creamy bergamot, spicy carnation a touch of sandalwood and vanilla and maybe a slight hint of chamomile. This is so beautiful, I can't stop spraying it around my office! It actually reminds me of Changing the Shadows with more carnation (I adore carnation!).

Stephanielynn replied to samarablackcat's topic in Thermae

I love the bath oils as after-shower moisturizers, they are not greasy in the slightest and they pamper my skin with softness and lasting scent. I fell in love with Snow White a couple of months ago. Like most others, I was overjoyed with the offerings of a bath oil, soap and spray in this gorgeous, snowy scent and I was not disappointed! This is pure Snow White in all her loveliness. Creamy, snowy sweetness. This is a very comforting yet very flirty scent to me.

Stephanielynn replied to ladyjc's topic in Thermae

I have many scents that I deeply love and don't ever want to be without, but this is probably my favorite scented thing ever. It is pure, perfectly aged Snake Oil sexiness! I get the most compliments and people following me around (from my grandma to strangers at the mall), trying to breath me in when I wear this. This is the perfect sugared vanilla incense!