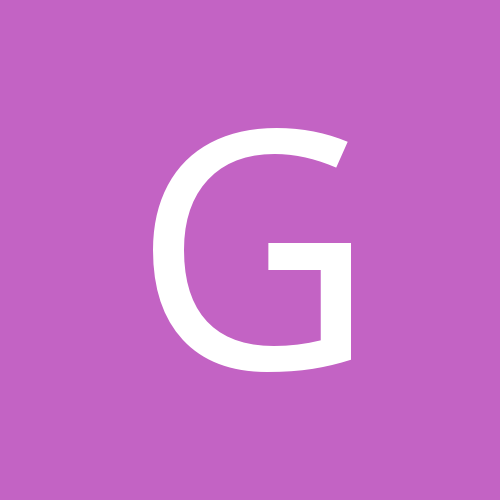 Content Count

941

Joined

Last visited
81 Followers
About Glambie
Rank

diabolical decanter


Birthday

February 4
BPAL
BPAL of the Day
Favorite Scents

Black Lace Res!!! Banshee Beat, Pirate Moon, Joyful Moon, Luna Negra, Golletes, Buck Moon, Lyonesse, MB: Underpants, CC: Female, Tiki Princess,The Peach Pits, Great Vampire Bat, Smut (any year), The Girl, Storyville, aged Snake Oil, Green Tree Viper, Lawn Gnome, White Rose/Red Rose, Pinched with Four Aces, aged Morocco, ML&ST, and Dragon's Milk. Notes: Foodie/gourmand scents, vanilla/cream, incense, coconut, sandalwood, red musk, rose (when tempered by creamy or incense-y notes), amber, autumn/fall scents, florientals, and fruity scents.
Profile Information
Pronouns
Interests

Cuddling up with a cup of chai and watching the snow fall; classic rock; beautiful scarves; singing karaoke after one too many shots; ethical/humane eating!; the Supernatural brothers (yummy); Twin Peaks and all things David Lynch; peanut butter tofu; Halloween and dressing up for a midnight screening of The Rocky Horror Picture Show; MUSE, my beautiful hubby and cats; and TROLL 2. :)

Mood
Astrology
Chinese Zodiac Sign
Western Zodiac Sign
Glambie replied to VioletChaos's topic in Lupercalia

This is breathtaking!! So happy I risked an unsniffed bottle purchase. There was a drink at a coffee shop that I frequented in graduate school, and it was carbonated water with almond syrup and perhaps another type of fruit syrup. This is so beautifully reminiscent of that soda and brings back wonderful memories of preparing for exams on a warm spring day, outside on the cafe patio in the sunshine. I will treasure my bottle.

Glambie replied to VioletChaos's topic in Lupercalia

This, to me, is so very much like Clockwork Couture Female...which is in my top 10. Seriously, they are almost identical. It's a classy, luxurious scent with a rebellious edge. Instant love. ❤️

Absolutely breathtaking. Fruity, creamy, and joyful! It screams PINK and feminine, which is not usually what I go for. However, it is so flawless and beautifully blended...you must grab a bottle immediately! If not sooner... ❤️

I'm just now trying this after letting it settle for several months. I may be in the minority here, but this is absolutely breathtaking! I am a huge fan of Lyonesse, and this has that same beautiful creamy, sweet aquatic quality that makes me think of lying by the ocean, bathed in soft sunlight with salty, wind-blown sea hair. It also doesn't hurt that Beth personally gave this bottle to me after I noticed they undercharged me at Dragon*Con. lol It's a surprising hit for me and a sentimental treasure. If you love Lyonesse, you MUST track this down!!

I have collected each and every one of the Peaches since I go to Dragoncon every year. This is by far the loveliest. I am just now getting around to truly testing all these beautiful scents, and I wish I had known how hoarde-worthy this one would be! This is Joyful Moon shining over a a rose garden, with a cold glass of red Sangria to me. It is now in my top 5 bpal scents of all-time. Soft, creamy, and delicate. I can't wait to wear it this Spring! (And seriously, if you love Joyful Moon, hunt this one down!!)

As the previous reviewers stated, this is a beautifully balanced, light, sweet blend that's perfect for a late summer afternoon. I can't necessarily pick out the individual notes, particularly the honey and tea, but they seem to simply enhance the gorgeous peach note that takes center stage. I'm completely in love!!

GORGEOUS, resinous, sultry addition to the peach pit set. It's definitely less sweet than the others and demonstrates how a fruit note can work when least expected. If you love darker, incense-y blends, this is the peach scent to go for.

This was the only peach scent from D*C that didn't love my skin. It almost smelled *too* clean and lacks some of the rich depth of the other peace pits. However, I love my complete set and am not *ever* swapping or selling this! The labels are just too adorable. Perhaps it will age nicely.

I have worn this gorgeous scent for the past three days. It's probably the closest of all 5 peach scents to the White Peach and Incense hair gloss. On me, it's luscious, juicy peach with a little bit of rose. It fades fast, though, so slathering is required. Wish I had gotten a backup.

I second the rec for Tiki Princess!! Can't get enough of it during the summer! A frothy, cold coconut perfume, pure and sweet, with gentle wafts of plumeria, pikake, and ala ala wai nui.

I took a chance on this in a swap because I love The Last Rose of Summer so much, and they sounded quite similar in their descriptions. I'm SO glad I risked it! It should be known that I'm generally not a fan of rose in perfume, with the exception of those grounded by incense notes (i.e. frankincense). Very often bpal's rose note turns almost to a latex smell on me, but this one is absolutely GORGEOUS and very much evocative of its inspiration. And personally, I imagine that this is what Christine Daae would smell like as she gets whisked away to the Phantom's lair, with candles burning all around her, feeling entranced by his magnetism. I plan to wear it around the end of September and through October, as it truly captures an eerie, Gothic, haunting feel. But I have to admit, lately I've been wearing it to bed almost every night, as it's incredibly soothing and romantic!

I really didn't expect to like this, as the reviews are all over the place! Lemon, absinthe, and mint aren't great notes for me (I tend toward darker incense blends), but a sweet forumite frimped this to me in a recent package. I was immediately smitten and kept huffing my wrists ALL day. I can see the comparison to Lemon-Scented Sticky Bat, but that one was all dish soap to me. This is creamy, sweet, but refreshing for a hot summer day. And whereas Bones Trombone was tooth-achingly sweet on me, this one is extremely lovely and wearable. It's probably the only "fresh" scent in my collection, but I'm glad I hunted down a bottle!

My heavy-rotation summer scents have been: Tiki Princess Obatala Joyful Moon Pirate Moon Cheshire Moon Great Vampire Bat Although I still bust out my heavier scents like Snake Oil, which just feels super sultry!

I am shocked at how much I like this! I typically avoid anything masculine or reminiscent of men's cologne like the plague. And while this one does start off quite masculine, the drydown is stunning! It's soft, slightly sweet, and ethereal, and probably the first scent with leather that I can actually wear. Since it is fairly unisex, add me to the list of gals who want to try it on their SO!! I'm not sure I'll wear it too frequently, but as a huge fan of Labyrinth, I love having it as part of my collection!

Thank you to my amazing fairy!! I was not expecting to connect so well to this scent, after reading some of the reviews. However, I was pleasantly surprised at how it has morphed on my skin! Immediately, it's a blast of dark chocolate, followed by the patchouli. It is indeed pretty masculine at this point, but after 5 minutes or so, the scent begins to unfold into something much more complex... I am now left with an impression of soft patchouli, cacoa, and something very sweet and fruity(??), and I am IN LOVE!! I have no idea where the fruity note is coming from, but on me, this is as far from masculine as you can get. It's dark, sultry, and definitely not something I would wear to class or work. This is better saved for a night when you bust out your sexiest black dress, red lipstick, and stilettos. And while this kind of night doesn't present itself often in my life, I think I'll hang on to my EM for the occasion.