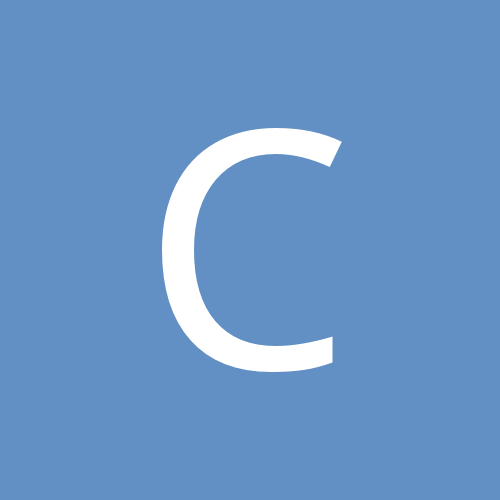 Content Count

564

Joined

Last visited
18 Followers
About ClockworkMoM
Rank

sexy swapper


Birthday

October 22
Profile Information
Pronouns
Interests

In no particular order... reading (Sci Fi, Steampunk, Microbiology), a passion for sharks, tea (Lapsang Souchang, Earl Grey), yoga, soccer, game/movie night with the hubby, running after my twins, teaching.
BPAL
Favorite Scents

Alice, Liz, Antique Lace, Edith Cushing, Smoky Moon 2009, Bayou, Black Lace (original), Alcie, favorite notes so far... : lavender, benzoin, vanilla, tonka and some roses.I tend toward smoky, honey, lavender, or vanilla blends.Notes that have been problematic for me: cinnamon, cardamom, pepper, champaca, violet, myrrh and some sandalwoods
Astrology
Astrological Info
Chinese Zodiac Sign
Western Zodiac Sign
Thank you celestia! Heading to go look up notes and reviews!!!

Let's try this In no particular order: Edith Cushing Teatime in Roswell Moment in Time Atlas A Thousand Thoughts, Hopes and Joys Honorable mentions: Alice and Liz

Bourbon vanilla and suede leather, tonka and patchouli, pale amber and blackened tea leaf, coconut husk and cashmere. This is a gorgeous vanilla and coconut blend. It is very light and dries even more so, but it is lovely. I amped the coconut, vanilla and leather, such that the blend was reminiscent of a lighter, leather version of Wolf Spider. This is not a strong/dominant leather, but rather a softly worn leather that makes it a truly comforting blend. This was one of my favorites that I tested at our lunacy event!

Rice milk, white musk, and pear. I was intrigued by this one, but pear can sometimes be too sweet for me. In this case, it was. The pear and creamy rice milk amped on me, with the musk not quite emerging (I was hoping it would smooth/mellow out the pear). It is a lovely blend for those that enjoy sweet creamy fruit blends.

Black leather, red sandalwood, orris root, tobacco absolute, oakmoss, and sweet patchouli. This is beautiful- smooth, wooden and leather that are well-blended together. It was borderline too masculine for me, but i did really like it. I amped the leather, sandalwood and patchouli- very little tobacco and Orris root on me.

I too beneath your moon, almighty Sex, Go forth at nightfall crying like a cat, Leaving the lofty tower I laboured at For birds to foul and boys and girls to vex Edna St. Vincent Millay Vanilla cream, white patchouli, French lavender, bergamot, and apple. This is a lovely morphing scent!! When I first put the blend on, it was very tart/apple heavy. As it dried, it softened into a lovely vanilla and lavender with the apple taking a firm backseat. The bergamot was not something that I detected individually, but I think that too is softening and sweetening the blend. None of the notes end up as dominant, but all ended up in a sweet, comforting "me" smell. Literally, a comfort smell that smells like what I would like my base scent, but better, to be. This was my second favorite from our Lunacy event and came home with me! I can't wait to try it with Lilith's Hair Gloss!!

Pink rose petals, rose water, sugared carnation, and white cognac. Let me start by saying that I typically do not love Rose scents. That being said, Die Begierde is beyond lovely. I love carnation and it gives a sight spice to the blend. On me, this is a creamy (pink) spicy and milld (I think the cognac is softening the rose) rose scent. When I tried it, I thought it too rosey, but my husband kept asking to sniff my arm again. Then I caught a whiff of a lovely spiced floral and realized it was this oil. It does amp very differently on different people (very Rose heavy on some others) and I am grateful to amp the carnation and cognac while still getting a hint of Rose. This was my top choice of the night at our lunacy event and is simply beautifully blended and unique!

ClockworkMoM replied to Haltija's topic in Lupercalia

I am so unbelievably surprised by this gorgeous scent. Pumpkins often go too foody on me and seem to work better as room scents than perfume oils. Bunraku theater is so perfectly blended though, that it becomes a buttery, sweet, cozy scent that is perfection. I must be amping the tobacco, beeswax and hay. The pumpkin is there, but lends a smooth, near spiced edge to the scent. This is not foody on me, but does lean a tad creamy. Instant bottle buy

ClockworkMoM replied to HerbGirl's topic in Lupercalia

I love strawberry scents- in the bottle. Typically they go candy sweet on me and my hubby wrinkles his nose and says no. The Instruction Manual is the berry that I hear been searching for!! On me, it is a creamy, soft strawberry. The red musk and vanilla soften the berry into a beautiful blend. Not too sweet or youthful, this is a beautiful, near sexy strawberry blend. My hubby kept sniffing my arm at will call and insisted it was an instant bottle buy. So in love with this beautiful blend!

This is all cinnamon, all the time on me. I like the scent (red-hots esque), but alas the cinnamon note got me again red and burning on the back of my hand (where tested).

Gingerbread Jolly Roger is very interesting. I am an aquatic and leather lover, but not a gingerbread lover. I was hopeful though- either for myself, or my hubby. This is hands down the best gingerbread scent that I have tried- my opinion and his. On me, the aquatic notes from Jolly Roger are ever present, leather is clearly there in the background. The gingerbread is strong, but not overwhelmingly spicy. The aquatic and leather notes soften and make the the overall scent creamy, spicy and less masculine than I expected. I am not sure that it will get a lot of wear from me, I would almost prefer it as a room scent- and that would be divine!! I will see what the hubby thinks and then decide . Overall, it is a perfect match to the description and the notes merge beautifully together!

This one – name, scent, and photo selection - is entirely Lilith's. She wanted this scent to smell like "how friendship feels when you're hanging out in the grass." Per Lilith's description: "wet grass and sunshine, dogs and wood, and my feet in warm dirt and flowers I pick." I must say- Lilith described this perfectly (although I am thankful for no wet dog smell ). This is sunshine and warm grass after a light storm. It is joyful and light. The wet and dry stages are similar, with a scent of warm, wet, sweet grass. There is a hint of floral (wildflowers?) and a hint of wood to keep the blend well-grounded. I also get a faint loamy scent, which I guess is from the dirt note. The dominant note on me is the sweet grass. Overall, this is such a happy blend, which just makes me smile and want to go play in the dewy grass!

Amicitia starts out very sharp and green. I wonder if aging will lessen the length of that stage. Once dry, it settles into a lovely cedar and honey blend on me. The fig is definitely there, but light- just enough to provide depth. I do not get any distinct carnation or floral. (But, I am fine with that!) Peaceful and sweet without being sticky sweet. There is also a slight smokiness which lingers and helps to keep the blend soft and very wearable. I definitely like Amicitia!

Venustas is just beautiful. It is soft , sweet and perfumey. Evocative of sweet femininity, without being heavy or too strong. On me, the vanilla, fougere and frankincense seem to dominate. Lovely!

This is a lovely, slightly sweet rosy scent. It starts as a slightly soapy floral, but dries to a creamy, sweet blend with the tea as bergamot preventing it from being a strictly floral scent. My hubby took one sniff and declared that he loved it, and that I needed a bottle . Continually softens as it dries to become a truly beautiful blend. I typically cannot wear floral blends (unless they are straight up rose they tend to turn 'old ladyish' on me), but the mix of notes makes Playing Tag unique and very wearable. Simply lovely.