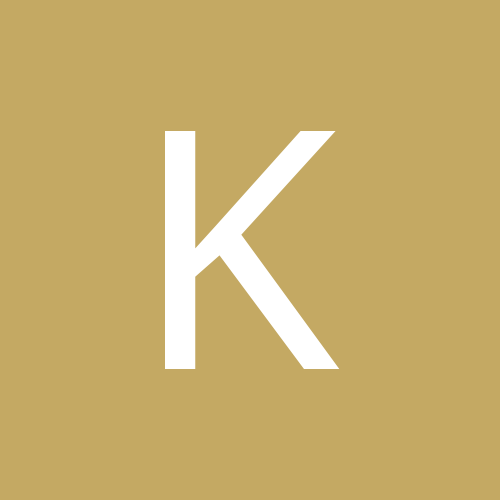 Content Count

592

Joined

Last visited
15 Followers
About KawaiiKai
Rank

sexy swapper


Birthday

January 24
Location
Location

House of Volatile Molecules

Country
Profile Information
Pronouns
Interests

Fragrance, nature, reading, science, art, movies.
BPAL
Favorite Scents

Blauer Mond 2012 The Potter's Field Bluebell Honey Grass Oak Iris Violet
Astrology
Chinese Zodiac Sign
Western Zodiac Sign
I love the artwork on this bottle and I am so happy that I ordered it. The scent upon arrival seemed similar to White Rabbit. Some citrus tea thing going on. I do like White Rabbit, so that is not a bad thing. I decided to wait a while to wear it and that day came today. Initially, there was a citrusy-creamy-sweet-tea scent. I don't get straight up orange blossom. I think the creamy aspect comes from the sandalwood. After a moment, incense followed, and to me it smells like nag champa (oh, the memories). It reminds me of a magic shop that I frequented as a young adult. Something I bought there had that scent, but the store also smelled like that. Clean, full of light and nature, incense but not cloying. Sadly that store is long gone. I applied this several hours ago, about 7 hours or so and wore it while roaming the boardwalk. When I lift my arm to my nose, I get a light slightly floral scent, but I think that is the white musk. Very lovely and a true keeper.

Thanks for that. I too received a frimp of Gnome and it looked and smelled just as you described. I was thinking of ordering one but now I think I'll skip that one. Huh, yeah, the lab told me all they checked their imps and Gnome is a dark oil. I didn't really know what to say to that, looking at the bottle I have next to the imp. I don't know how anyone can smell that oil and think it smells like fizzy ginger. Maybe they bottled up a bunch of the wrong oil? Far be it from me to tell them that they're wrong about their own product, but...yeah, that's not fizzy ginger! Thanks for the validation, I was starting to feel a bit crazy! FWIW, I have an imp of Gnome from, eh, about three/four months ago or so. Mine is a lighter oil and it's definitely fizzy, bubbly, carbonated ginger - makes me think of ginger ale. Velly intellesting . . . Anybody have any updates on Gnome? I love my light-colored, fizzy ginger imp and am sad to be almost out of it -- I'm afraid to order a 5ml if the Lab thinks it's supposed to be something completely different, though! In my most recent order, I received another frimp of Gnome. That second one is dark and smells much different, more woody.

For me Vampire Tears is sweet, candied grapefruit peel and some kind of fruity powder-y candy scent like Sweet Tarts. It also makes me think of some kind of sweet syrupy drink.

Thanks for that. I too received a frimp of Gnome and it looked and smelled just as you described. I was thinking of ordering one but now I think I'll skip that one.

When I first opened the bottle and smelled it I thought, "Oh no!" There's this sour almost vinegar based sauce smell. However, that doesn't stay on my skin and fades almost immediately. I also get the Christmas/winter garden shop. It's almost herbal on me but more of a bit of moss with the scent of nearly ripe strawberries. Those two notes are the ones that dominate, this doesn't morph on me and it lasts longer on me than many bpal oils. I can still smell this by 5 hours after application, after that I can only smell it if I put my nose to my skin. The scent and throw are both pretty light. I enjoy this one and it is very nice as a hot weather scent.

In the bottle strong white soap. On my skin, the lingering scent of strong white "marine" themed soap, slightly salty with ambergris. Most of the ingredients listed work for me, the only thing I can think of that may be giving me this impression is perhaps ambergris + rose geranium. Salt, sea buckthorn berry, moss, kelp, and frankincense normally work for me. However, I don't smell any sea buckthorn berry nor frankincense at all and this one gave me a headache. I'm so disappointed this one didn't work for me. It was the one that appealed most to me from the Song of Nature collection.

KawaiiKai replied to VelvetSky's topic in BPAL FAQs

This is wonderful. In the bottle it's strong patchouli and reminds me if a good one I had over a decade ago. I can definitely smell that it is "red." On my skin it is earthy, not dirty, nearly woody and also slightly sweet like there's spiced chocolate there. Dry, it smells very much like LUSH Karma BBS and Double Fast Luck shower fizzy they had one winter. I've Always found this type of patchouli soothing and stress relieving. I am very glad I purchased two bottles, which I rarely do since I have many wonderful bpal scents.

In the bottle this smells as if I opened a tightly shut cedar box with a piece of benzoin inside. First applied, I get the cedar and sweetness and I could swear there's almost a fuzziness about it. This scent stage, to me, smells very close to my youngest son. It's the scent I take in when I bury my nose by the crown of his head, clean hair and a soft, comforting sweet scent. This steps back as the cedar strengthens and takes center stage for a couple of hours. Dry down brings the bowing back of cedar so that the sweetness from the honey and benzoin is now the main act. Finally, it stops at cedar having left the building and the honey-benzoin stays. No more musk, which I think gave me the furry impression, but now just the scent of my little one. There is no way I cannot order more of this for that reason alone. It is now 18+ hours and this is still on my arm. It has a strong throw as well, I could smell it from my arm at my side as I sat last night. This is wonderful!

SUMMONING STONE PLAY STRUCTURE Multimedia: sweet condensed milk and food coloring on craft paper, laminated, 2013 This is where I dance and play. And the sky and sun and grass and flowers. Green grass, white clover, early spring ghost flowers, and wild bloodroot touched by a sweet morning breeze that carries a faint hint of faraway incense. This is a nice light floral with a hint of grass on me. In the bottle I smell a flash of fresh grass, like tearing a blade of it as a kid. Then it sweetens and reminds me of wheatgrass. On me, it started out as the fresh grass then sweeter, but then I feel I could smell an almost hay scent, almost. But then that was too sweet to be just hay, and I think that's the clover. It breezed into and stayed soft floral. I kept imagining an innocent flower, like a daisy. It kept reminding me of a floral perfume I had some years ago. I finally figured out what it kept reminding me of and that is a discontinued Christian Dior scent "Remember Me." Perhaps there are same notes, maybe hyacinth I keep smelling, or violet leaf? Whatever, it really has this soft innocence and playfulness. I totally get a child playing outdoors in gorgeous weather!

I am so glad I purchased a bottle. Upon opening the bottle, I find there is the sweetness of the almond that greeted me immediately, but soft, not cloying the way almond sometimes is. Coming up almost immediately to take almond husk's hand is the aged patchouli. Patchouli had a sharp bite at first opening, but that softened too. I could swear I smelled the oak leaves behind them and wearing it I get the leather. Several hours later all that's left on my skin is a touch of bourbon vanilla and a whisper of almond husk. This is divine!

KawaiiKai replied to CapricornSister's topic in Atmosphere

I agree with CapricornSister, this is amazing. Funny she mentioned the sweater, because I got the impression of medium weight blanket, just right for snuggling down on these cool pre-spring nights. Right out if the bottle I get a combination of frankincense and neroli, immediately followed by amber-vanilla-champaca. After a few moments, it settles into that blanket comfort/sweater comfort. Tres delicieux!

KawaiiKai posted a topic in Thermae

QUICKEN THE SOUL THROUGH THE BLOOD Thou shalt touch and make redder his roses With juice not of fruit nor of bud; When the sense in the spirit reposes, Thou shalt quicken the soul through the blood. Thine, thine the one grace we implore is, Who would live and not languish or feign, O sleepless and deadly Dolores, Our Lady of Pain. Cacao, red patchouli, night-blooming jasmine, Roman chamomile, and white tea. This is so gorgeous! In the bottle I get cacao on the beginning of the inhale and red patchouli at the end of the inhale. Rubbed a drop between my fingers and it became a kaleidoscope of scents: cocoa, red patchouli, jasmine, chamomile-white tea. In the bath I mainly smelled jasmine-chamomile-white tea, while cacao and patchouli were off to the side. Very relaxing and pleasant. It kept reminding me of something I have had before, something from LUSH or L'Occitane. May have to order a backup bottle before this is gone!

In the bottle this is strong, sweet fruit. Bubble gum that goes straight to the back of the throat like the initial burst of flavor from Hubba Bubba or Bazooka Joe. Wet on skin: the same as above. So much so that I thought I'd use this mixed in lotion for my kids. Yet after a few minutes, the bubble gum scent backed off a wee bit and seemed bubble gum-cotton candy. This stayed for the next couple of hours. Then I could detect apple blossom and eventually guava. Interestingly, the guava came more as an after thought on the inhale, just hitting the back of my nose. Several hours later, I smelled soft, clean floral. This was, not unpleasantly, like a Kleenex tissue. Perhaps for the weeping clown to clean her face? I think the bubble gum scent is the spicy orange peel mixed with spun sugar and apple blossom. I know from making candied orange peels they have a strong, spicy, yummy scent. I like this one very much.

This is for the 2012 version. In the bottle this has a very strong cranberry scent. It took me a few moments to realize what initially smelled like Kool-Aid in powder form, before sugar is added, is the cranberry. It initially smells like the cranberry scent in potpourri and room sprays. On my skin wet, it was still strong cranberry, but that softened within the first five minutes. After about 10-15 minutes, I could smell soft spices. Unfortunately, this doesn't work well with my body chemistry. After the soft spice stage, it seemed to take on a waxy scent and went very candle-like on me. It isn't terrible, but I will use this one in my burner.