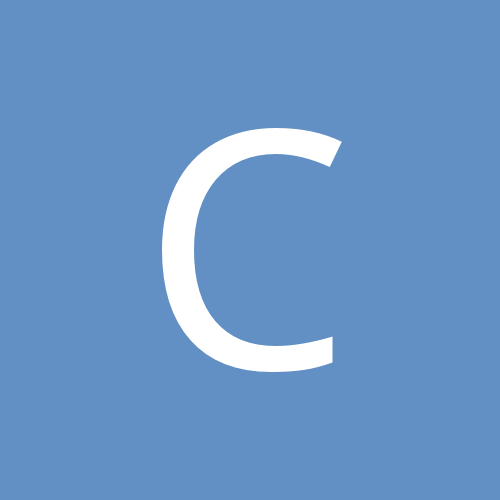 Content Count

564

Joined

Last visited
Everything posted by ClockworkMoM
Bourbon vanilla and suede leather, tonka and patchouli, pale amber and blackened tea leaf, coconut husk and cashmere. This is a gorgeous vanilla and coconut blend. It is very light and dries even more so, but it is lovely. I amped the coconut, vanilla and leather, such that the blend was reminiscent of a lighter, leather version of Wolf Spider. This is not a strong/dominant leather, but rather a softly worn leather that makes it a truly comforting blend. This was one of my favorites that I tested at our lunacy event!

Pink rose petals, rose water, sugared carnation, and white cognac. Let me start by saying that I typically do not love Rose scents. That being said, Die Begierde is beyond lovely. I love carnation and it gives a sight spice to the blend. On me, this is a creamy (pink) spicy and milld (I think the cognac is softening the rose) rose scent. When I tried it, I thought it too rosey, but my husband kept asking to sniff my arm again. Then I caught a whiff of a lovely spiced floral and realized it was this oil. It does amp very differently on different people (very Rose heavy on some others) and I am grateful to amp the carnation and cognac while still getting a hint of Rose. This was my top choice of the night at our lunacy event and is simply beautifully blended and unique!

Gingerbread Jolly Roger is very interesting. I am an aquatic and leather lover, but not a gingerbread lover. I was hopeful though- either for myself, or my hubby. This is hands down the best gingerbread scent that I have tried- my opinion and his. On me, the aquatic notes from Jolly Roger are ever present, leather is clearly there in the background. The gingerbread is strong, but not overwhelmingly spicy. The aquatic and leather notes soften and make the the overall scent creamy, spicy and less masculine than I expected. I am not sure that it will get a lot of wear from me, I would almost prefer it as a room scent- and that would be divine!! I will see what the hubby thinks and then decide . Overall, it is a perfect match to the description and the notes merge beautifully together!

Rice milk, white musk, and pear. I was intrigued by this one, but pear can sometimes be too sweet for me. In this case, it was. The pear and creamy rice milk amped on me, with the musk not quite emerging (I was hoping it would smooth/mellow out the pear). It is a lovely blend for those that enjoy sweet creamy fruit blends.

ClockworkMoM posted a topic in Liliths

A few weeks before DragonCon this year, I took ill with a persistent, irritating, gooey flu. To cheer up me up, my crazy, wonderful daughter and her crazy, wonderful dad threw me a surprise party. They decorated Lilith's room, baked me a cake in the Easy Bake Oven (it tasted very pink), and brought me little gifts, including a ridiculously pink lipstick, some balloons and noisemakers, and a bottle of OxyClean. (Long story.) This perfume captures the ridiculously pink scent of that ridiculously pink cake. I love my family. Smells like sweet, buttery, strawberry cake. Yum! Light and sweet. Definitely foodie, but definitely enjoyable to wear for non-foodie me. This is simply a happy scent; I could not stop smiling everytime I smelled it on myself

I too beneath your moon, almighty Sex, Go forth at nightfall crying like a cat, Leaving the lofty tower I laboured at For birds to foul and boys and girls to vex Edna St. Vincent Millay Vanilla cream, white patchouli, French lavender, bergamot, and apple. This is a lovely morphing scent!! When I first put the blend on, it was very tart/apple heavy. As it dried, it softened into a lovely vanilla and lavender with the apple taking a firm backseat. The bergamot was not something that I detected individually, but I think that too is softening and sweetening the blend. None of the notes end up as dominant, but all ended up in a sweet, comforting "me" smell. Literally, a comfort smell that smells like what I would like my base scent, but better, to be. This was my second favorite from our Lunacy event and came home with me! I can't wait to try it with Lilith's Hair Gloss!!

This one – name, scent, and photo selection - is entirely Lilith's. She wanted this scent to smell like "how friendship feels when you're hanging out in the grass." Per Lilith's description: "wet grass and sunshine, dogs and wood, and my feet in warm dirt and flowers I pick." I must say- Lilith described this perfectly (although I am thankful for no wet dog smell ). This is sunshine and warm grass after a light storm. It is joyful and light. The wet and dry stages are similar, with a scent of warm, wet, sweet grass. There is a hint of floral (wildflowers?) and a hint of wood to keep the blend well-grounded. I also get a faint loamy scent, which I guess is from the dirt note. The dominant note on me is the sweet grass. Overall, this is such a happy blend, which just makes me smile and want to go play in the dewy grass!

O brothers mine, take care! Take care! The great white witch rides out to-night. Trust not your prowess nor your strength, Your only safety lies in flight; For in her glance there is a snare, And in her smile there is a blight. The great white witch you have not seen? Then, younger brothers mine, forsooth, Like nursery children you have looked For ancient hag and snaggle-tooth; But no, not so; the witch appears In all the glowing charms of youth. Her lips are like carnations, red, Her face like new-born lilies, fair, Her eyes like ocean waters, blue, She moves with subtle grace and air, And all about her head there floats The golden glory of her hair. But though she always thus appears In form of youth and mood of mirth, Unnumbered centuries are hers, The infant planets saw her birth; The child of throbbing Life is she, Twin sister to the greedy earth. And back behind those smiling lips, And down within those laughing eyes, And underneath the soft caress Of hand and voice and purring sighs, The shadow of the panther lurks, The spirit of the vampire lies. For I have seen the great white witch, And she has led me to her lair, And I have kissed her red, red lips And cruel face so white and fair; Around me she has twined her arms, And bound me with her yellow hair. I felt those red lips burn and sear My body like a living coal; Obeyed the power of those eyes As the needle trembles to the pole; And did not care although I felt The strength go ebbing from my soul. Oh! she has seen your strong young limbs, And heard your laughter loud and gay, And in your voices she has caught The echo of a far-off day, When man was closer to the earth; And she has marked you for her prey. She feels the old Antaean strength In you, the great dynamic beat Of primal passions, and she sees In you the last besieged retreat Of love relentless, lusty, fierce, Love pain-ecstatic, cruel-sweet. O, brothers mine, take care! Take care! The great white witch rides out to-night. O, younger brothers mine, beware! Look not upon her beauty bright; For in her glance there is a snare, And in her smile there is a blight. Love pain-ecstatic, cruel-sweet: gold-flecked honey amber pulsating with red musk, patchouli coeur, bourbon vanilla, inky vetiver, pomegranate rind, myrrh, blackened violet leaf, and blood red rose petals. This is such beautiful (and unexpected for me) scent! I was not initally drawn to this scent (violet leaf and vetiver are typically enough for me to run far away). But, at will call I threw caution to the wind and tried it. A little while later, I found myself searching my notes to figure out which beautiful scent was wafting off of my left wrist. This is a dark, ripe rose, but it does not smell like rose alone. I get a dark, rich, sweet scent wafting off, yet closer to my wrists the rose becomes more noticeable. The violet is not noticeable at all, and the vetiver is only a minor player which keeps the scent from getting too sweet. On me, the red musk, honeyed amber and rose are dominant. Other notes provide depth and a darker, sexy vibe. On me, this feels like a darker sister to Eldritch Dark. They do not smell the same at all, but give me a similar, rich vibe. This is not a newly blossomed rose, but a deep red fully bloomed rose that beckons you closer.

ClockworkMoM posted a topic in Hair

A gossamer armor: seemingly delicate, but as strong as adamant. Opalescent vanilla-infused benzoin with silvered iris, white patchouli, mimosa blossom, and white musk. I am attempting to convey how lovely Chorion is in a first review (gasp), so please bear with me! Chorion is light and sweet. Not overpowering at all, but when my hair moves I get a sweet, creamy, vanilla. Not candy sweet, vanilla sweet; so benzoin is the key note on me. There is something else in the blend that starts off a bit sharp (maybe the patchouli or musk?), but fades into the background and keeps it from getting too sweet. It is not heavily floral, just really well-blended, with the vanilla/benzoin in the forefront. It is absolutely beautiful and very long lasting. Atlanta is in a terrible heat wave and I was outside for hours. My hair still smells amazing after 11 hours, with 4 of those out in the blazing afternoon sun. I am completely in love with it.

Black leather, red sandalwood, orris root, tobacco absolute, oakmoss, and sweet patchouli. This is beautiful- smooth, wooden and leather that are well-blended together. It was borderline too masculine for me, but i did really like it. I amped the leather, sandalwood and patchouli- very little tobacco and Orris root on me.

Thank you celestia! Heading to go look up notes and reviews!!!

Let's try this In no particular order: Edith Cushing Teatime in Roswell Moment in Time Atlas A Thousand Thoughts, Hopes and Joys Honorable mentions: Alice and Liz

ClockworkMoM replied to Haltija's topic in Lupercalia

I am so unbelievably surprised by this gorgeous scent. Pumpkins often go too foody on me and seem to work better as room scents than perfume oils. Bunraku theater is so perfectly blended though, that it becomes a buttery, sweet, cozy scent that is perfection. I must be amping the tobacco, beeswax and hay. The pumpkin is there, but lends a smooth, near spiced edge to the scent. This is not foody on me, but does lean a tad creamy. Instant bottle buy

ClockworkMoM replied to HerbGirl's topic in Lupercalia

I love strawberry scents- in the bottle. Typically they go candy sweet on me and my hubby wrinkles his nose and says no. The Instruction Manual is the berry that I hear been searching for!! On me, it is a creamy, soft strawberry. The red musk and vanilla soften the berry into a beautiful blend. Not too sweet or youthful, this is a beautiful, near sexy strawberry blend. My hubby kept sniffing my arm at will call and insisted it was an instant bottle buy. So in love with this beautiful blend!

This is all cinnamon, all the time on me. I like the scent (red-hots esque), but alas the cinnamon note got me again red and burning on the back of my hand (where tested).

Amicitia starts out very sharp and green. I wonder if aging will lessen the length of that stage. Once dry, it settles into a lovely cedar and honey blend on me. The fig is definitely there, but light- just enough to provide depth. I do not get any distinct carnation or floral. (But, I am fine with that!) Peaceful and sweet without being sticky sweet. There is also a slight smokiness which lingers and helps to keep the blend soft and very wearable. I definitely like Amicitia!

Venustas is just beautiful. It is soft , sweet and perfumey. Evocative of sweet femininity, without being heavy or too strong. On me, the vanilla, fougere and frankincense seem to dominate. Lovely!

This is a lovely, slightly sweet rosy scent. It starts as a slightly soapy floral, but dries to a creamy, sweet blend with the tea as bergamot preventing it from being a strictly floral scent. My hubby took one sniff and declared that he loved it, and that I needed a bottle . Continually softens as it dries to become a truly beautiful blend. I typically cannot wear floral blends (unless they are straight up rose they tend to turn 'old ladyish' on me), but the mix of notes makes Playing Tag unique and very wearable. Simply lovely.

On me, this dries as a light musk, with a slight woodsy feel to it. It is comforting and somewhat unisex. I rather like it, as it is quite different than other scents that I typically wear. I also think it might pair amazingly well with Chorion hair gloss!

I agree with zankoku_zen, this is soft, cuddly brown. On me, it is all tonka and sandalwood with a slight hint of ambrette seed. I do not smell orange blossom, but perhaps that just adds to the softness of the scent. This is my favorite of the 2014 Metamorphosis blends and it is perfect for a crisp autumn.

Shark tooth is one of the most beautifully odd scents that I have ever worn. I first tested the oil at the DragonCon booth. As a booth newbie, I was trying to test as many oils possible. Thank goodness for good friends with notebooks and pens at hand (and a truly good friend in that she did not photo document my insane level of excitement at the booth and getting to meet the wonderful people in charge of BPAL). But, back to Shark Tooth. I was most excited to try Shark Tooth because a) I have a *thing* for sharks and Oudh. When I first put Shark tooth on, it was very light and clean. Not soapy, but crisp and refreshing. I decided to wander the booths a bit and let the twelve or so oils that I was testing at the moment to dry. While wandering, I started to smell something beyond delightful. Warm Oudh had softened and slightly sweetened Shark Tooth. When dry, the oil is still clean and fresh, but heavenly Oudh takes it to an amazing place. And while not an intense scent later on, I get beautiful whiffs more than 12 hours later. Hand down, this is my favorite of this year's DragonCon Blends!

Thanks to a wonderful forumite, I have fallen head over heels for boneshaking antique velocipede!! Any recommendations for similar scents/vibes?

I completely agree JasminDreams2010 - Silkybat layers beautifully! So far my favorite pairings are Silkybat with Perversion and Silkybat with Eldritch Dark (wearing this today ). Divine!! This sounds amazing.

You are wonderful, thank you so much for the help!!! I am still a little bit of a bpal newbie

Thank you! sunshinedaisybliss - one of my bottles looks exactly like that, the other has a multi-colored snake on the opposite side of the label. Love the 3 Mme. Moriarity bottles mermaidsdream! I was able to load a picture of my bottles into my gallery, but not sure how to get it to post here for you to easily view. I am wondering if the colored snake is older or younger? Thanks all!