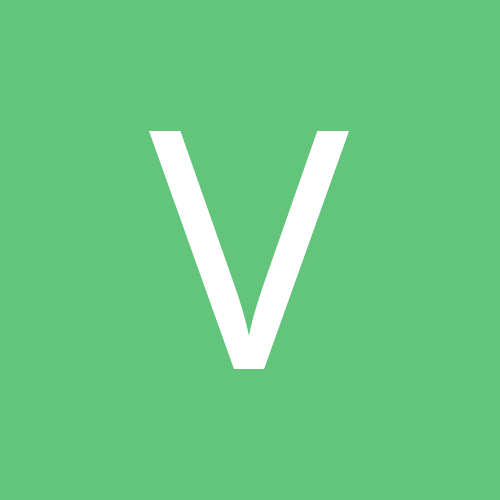 Content Count

4,082

Joined

Last visited
31 Followers
About Venneh
Rank

1/32 too few


Birthday

11/20/1988
Location
Location

Somewhere in the state shaped like a mitten.

Country
Contact Methods
eBay
Livejournal handle
ICQ
Twitter
Website URL
Astrology
Chinese Zodiac Sign
Western Zodiac Sign
Oh. My. God. This leather is similar to the note used in Clockwork Couture: Female, which is one of my favorite scents ever. That, combined with the Dorianishness of the white musk, tonka, and lilac fougere means I am buying all the bottles, right the fuck now.

This is absolutely amazing. I may have to talk to some folks to get a backup bottle at one of the WCs. In the bottle, this is very much honey and nuts. On my skin, it's a nutty sort of honey with deep cherries and berries underneath, and just a hint of the pine. That slowly morphs over the hours to honey and moonlight, and eventually to this soft, warm fur scent that reminds me of what my cat's belly smells like when I stick my face in it, occasionally. Stunning, and an awesome first lunacy for 2012.

The cherry note does seem a bit medicinal at first, but on my skin, it blooms into this black cherry-vanilla-amarreto glory. Might need a backup of this. Mmmmm.

When I spray this around the living room, it's a wonderful baked apple/coffee/hot chocolate scent. Perfectly festive, and just what I imagined. Definitely need a backup.

Venneh replied to Poenari's topic in Thermae

Definitely going to need a backup of this. Quite stunning, and the perfect mix of gingerbread spices and cookie dough. For comparison, take any one of the Gingerbread Poppets from years past, but imagine it not quite as spice heavy as it can get in some cases, and you have this. MINE.

You know how Puddin' was saying over in the BPTP forum that this was similar to Steeplechase Park? Man doesn't lie. This is Steeplechase, but with the fig giving it a bit more of a depth. This is Steeplechase taken up to eleven. In short, amazing, and definitely horde-worthy.

Venneh replied to Imbrium's topic in Thermae

This is a very delicate scent - light peach and blackberry, with an icy note that I'm not quite able to place, and a vanilla cream that smells very similar to me to something in the Glowing Vulva bath oil. Don't know if I'll need a backup of this, but it's definitely going into rotation for the winter.

Venneh posted a topic in Suds

CHOCOLATE ESPRESSO GINGERBREAD Dark molasses, espresso beans, ginger, cinnamon, nutmeg, cloves, and brown sugar with rum-infused espresso frosting. Oh man. This is amazing. Chocolately coffee-jolted gingerbread, and there's bits of coffee bean in it, I think, to help exfoliate. Makes you smell like you want to eat yourself. Definitely another one that warrants backups.

Venneh posted a topic in Suds

SUGAR PLUM FAIRY Queen of the Kingdom of Sweets: sugar plums, vanilla-infused sugar, tiare, amber musk, apricot peel, and a light dusting of cacao. This is wonderful. It's a light, airy scent, sugary and delicate, and it stays that way when sudsing down (wonderful lather, btw). Perfect winter scent, and I'll defintely be needing backups for these. For those who love what Sugar Plum Fairy smells like in the bottle, but the perfume turns on their skin, try the soap, you'll love it.

Venneh replied to Nymph87's topic in BPAL FAQs

Thank you dear! Ooooh, the dawn, dusk, and midnight phoenixes look stunning.

...Why helo thar holy grail. Nice to meet you. In the bottle, this comes off as the crystallineness in the Girl. On my skin, it's a combination of that crystalineness and the madagascar vanilla in Celeste, blooming into probably the most amazing scent I've ever smelled. MINE.

I had to roll this in order to get the components to meld properly; when blended properly, it is opaque, but it does seem to have a tendency to separate. And the scent itself is stronger mixed; I'm getting a sweetish sort of musk with caramel and some sweeter florals and I think sandalwood? On my skin, the sweet musk and caramel amp. Hmmm. Mixed, this is an opaque brownish oil, quite neat. Not quite my thing, but someone else I think will love it more.

VERONICA When we too are armed and trained, we can convince men that we have hands, feet, and a heart like yours; and although we may be delicate and soft, some men who are delicate are also strong; and others, coarse and harsh, are cowards. Women have not yet realized this, for if they should decide to do so, they would be able to fight you until death; and to prove that I speak the truth, amongst so many women, I will be the first to act, setting an example for them to follow. Veronica Franco was born in Venice, the daughter of a famous cortigiana onesta. She did not wish to follow in her mother's footsteps, and so married a wealthy physician at an early age. The marriage was loveless, and ended badly. In order to support herself, she became a courtesan, and swiftly excelled in that profession. Veronica was distinguished by more than just beauty: she was well-educated, articulate, and possessed of an exceptional intellectual vitality, which earned her the admiration of many powerful men. Veronica used the freedom that she gained through her contacts to explore her twin passions of writing and philanthropy. She showed herself to be a brilliant author and poet, publishing essays that explored and defended the rights of women and poetry that extolled the virtues of love. Suiting action to her words, she also founded a charity that gave assistance to courtesans and their children. Arum lily and Florentine iris with pomegranate, red amber, ylang ylang, blackcurrant, and oakmoss. In the bottle, this is a lighter scent, and similar to my initial assessment of Lola; bright florals with a bit of redness underneath. On my skin, all florals and a combination of pomegranate and blackcurrant. Fades quickly, not quite my thing.

In the bottle, this is mainly tobacco flower, lavender, and hay. I do not have a good feeling about this. On my skin, much the same, and fading quick b/c of the lavender. Also, astringent. Ow. Not quite for me.

In the bottle, I'm getting pomegranate and higher-pitched florals. On my skin, pomegranate quickly getting drowned out by the tuberose/lily/berry/jasmine combination, very high-pitched floral for me. Not quite my thing.