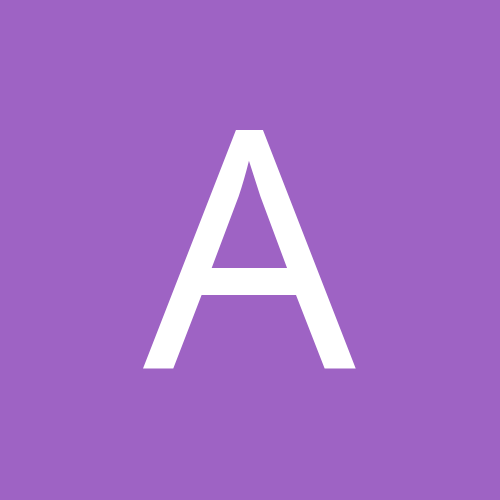 Content Count

6,472

Joined

Last visited
28 Followers
Location
Location

Somewhere Over The Rainbow

Country
BPAL
Favorite Scents

green tea, ginger, linden flower, violet, amber, oakmoss, damp stones. See my Top Ten for my favorite BPAL scents.
Astrology
Chinese Zodiac Sign
Western Zodiac Sign
This may not seem sufficient, but, can you imagine putting (for instance) "myrrh, red patchouli, cognac, honey, and tuberose and geranium in a breathy, panting veil over the darkest body musk" on a 5 mL or imp label and still having it be legible? EDIT: Actually "Through sunlit caves of ice, roses unfurl amidst dancing waves of serpentine opium smoke and amber tobacco, golden sandalwood, champaca, tea leaf, sugared lily, ginger, rich hay absolute, leather, dark vanilla, mandarin, peru balsam, and Moroccan jasmine" is a better example. (Khubla Khan) Also, some scents do not have ingredients listed at all, even on the site. Oh, you misunderstood me, or perhaps I wasn't clear. Why aren't the non-fragrance components listed, for example: jojoba oil, almond oil, fragrance. I think it is important to know the carrier oil components, especially for people with allergies. I've been wondering about the carrier components since I get skin reactions to some BPALs and not others. Curiously, my skin reactions don't seem to have anything to do with common skin irritants such as cinnamon, cassia, clove, etc. because I avoid scents containing those fragrance notes. Listing carrier components is required for food and cosmetics. Ingredients that make up less than two percent of a food product can be listed under a general term, such as "spices," but I don't know what the rules are for cosmetics. ETA: Many of the cosmetics I use have a list of ingredients on a separate piece of paper that is enclosed in the packaging, or the ingredients are listed on the web site of the manufacturer.

I'm not sure where to post this question. Why don't BPAL bottles have ingredients listed on the label?

First sniff in the vial: lemon verbena. On skin: morphed into ozone with a citrus twist. Surprisingly masculine with a lot of sillage.

Frimp from a Forumite. In the imp: floral spiciness and greenery. wet on skin: floral spiciness and greeery. Complex, but not too heavy. On the dry down: The green goes away and this scent became a overwhelmingly floral. There must be lillies in there cuz it's giving me a headache.

Alchemy21599 replied to Belladonnastrap's topic in BPAL FAQs

What a great site! I'm going to play with it tomorrow when I am snowed in (again)

Alchemy21599 replied to chai_girl's topic in BPAL FAQs

Well, this was strange... I just tried to place an order via Paypal, but I couldn't enter any info in the comments thread past line four...I'm thinking I should wait until tomorrow to place my order.

Alchemy21599 replied to hkhm's topic in Lupercalia

In the bottle: very sweet vanilla. Wet: I smell honey, but I don't remember honey listed as a note. This blend reminds me very much of "O". Dry: Sweet honey vanilla. This blend stays close to the skin. Definitely in the "O" family.

Alchemy21599 replied to femmefatale's topic in Lupercalia

In the bottle: dryer sheet. Wet on skin: White musk and a subtle floral. Dry: My first impressions of this scent were not good, however, I was doing some other things around the house and thought, "Gee, what smells so good?" I checked my arm and realized it was Dia. This scent evolves beautifully on the dry down. The white musk and white coconut are in the fore front while the oakmoss gives it staying power. Another win for The Ode!

In the bottle: honeydew melon! Wet on skin: honeydew melon, bamboo, and a hint of peony. Dry: This is so different from what I was expecting that I'm having a hard time wrapping my brain around it. With pine resin, oakmoss, and dragon's blood listed as ingredients I was expecting a much "heavier" scent. This scent is a very pretty light fruity floral. I think I will tuck it away to wear during warmer weather.

Alchemy21599 replied to VioletChaos's topic in Lupercalia

In the bottle: a bit medicinal. Wet on skin: spicy and sexay. Dry: This scent blends together beautifully on the dry down. The black musk is there, sophisticated, but not at all raunchy. Not a foody scent at all. Overall: I was put off by the medicinal smell in the bottle, but I am glad that I was not dissuaded from trying this blend since it is gorgeous and sophisticated. I will be hoarding this one!

In the bottle, this scent had a dark, unsweetened chocolate note, which was a surprise. The patchouli is subtle and there is a slight astringent note. Wet on skin: Whoa! This is the most gorgeous BPAL incense scent, ever! Spicy, slightly sweet, with a tiny hint of smokiness. Dry: This is a gorgeous incense scent. I adore patchouli and there is enough to keep me happy, but it isn't the dominant note. IMHO, this is what Mme. Moriarty would be sans red musk. One of my top five favorite BPALs!

In the bottle: sweet spiced wine Wet on skin: clove, cardamom, vanilla. mmmm. dry: as this scent dries down the honey becomes more apparant. Unfortunately, honey usually smells dirty in a bad way on me. IMHO those who can wear honey notes will adore this scent.

In the vial this smells a bit like cough syrup. Once applied the scent reminds me of crushed wild grapes. Sweet, yet tangy at the same time. An interesting blend for those who love berry scents.

In the vial: intriguingly spicy with a touch of herbs and sweetness. Wet on skin: dude, where did that wet dog come from? : Dry: sickly sweet caramel.

This a lovely floral blend:some green-ness, some white floral, some spicy floral. I get a tiny whiff of violet top note. Long lasting, but close to the skin.