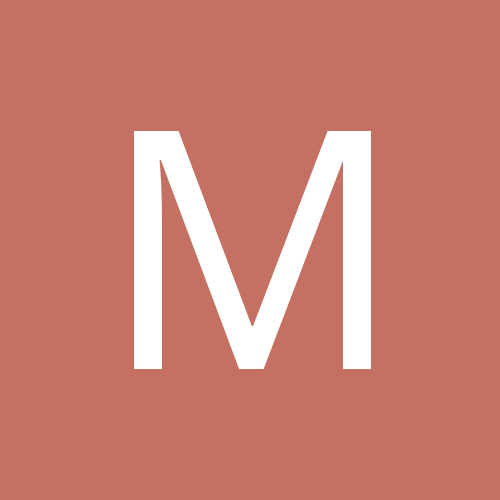 Content Count

7,304

Joined

Last visited
185 Followers
About maproot
Rank

must be 5mL to ride


Birthday

November 20
Contact Methods
Livejournal handle
ICQ
Twitter
Yahoo

www.flickr.com/photos/carwoman

Website URL

http://www.marilyndesigns.com
BPAL
BPAL of the Day
Favorite Scents

bonfire night , shub,miskatonic u,red lantern, O, , going through second bottle of O loves philosophy,haloes,wezwnie hold
Profile Information
Pronouns
Interests

glasswork (lampworking) metalwork, cars, road trips, quilting, wild fabric, music , trying to learn the subjects I never got to take in high school (science, biology, astronomy)enameling and enamelists, architecture, um, did I mention kitschy stuff, modern design, collecting swatch watches, collecting fountain pens,NPR this american life, interesting people, maps, weird museums, small stores and places, handmade items, comfy shoes for walking and exploring, getting off the beaten path, seeing the sun during winter, warm cups of soothing tea during winter,and great decaf coffee and did I mention BLUE,turquoise,and blue, ...I will try to put alink to my amazon wishlist here for my sw(but keep in mind)it's costly stuff,so not meant for u, but I somehow couldn't edit it right-there are actually 2 wishlists under my name-they each have crafty books in them(im not the person who lives in Ohio, and not the person who has a book on explosives in their wishlist)! INSTEAD THEY HAVE CAR BOOKS(I like used books and mix cds, but one should't feel pressured to get anything from the list)I feel rather weird posting it-and making one up, but it does sort of explain the type of thingies I enjoy,but um-dont worry- about getting me stuff-I just like suprises-really!
http://www.amazon.com/gp/registry/wishlist/2FZRKU35QMJOG/103-8933539-1825402?reveal=all&filter=all&sort=date-added&layout=standard&.x=4&.y=5

Mood
Astrology
Chinese Zodiac Sign
Western Zodiac Sign
Omg here it is five years later and I just opened this as it was in an unloved pile at a M&s I smell beer, ale, citrus and woods with a whisper of smoke that is absolutely stunning Put some in my hair then twenty minutes later sniffing self for the bit of slightly sweet smoky goodness Oh how I wish there was more in this imp I don't get the creamy as much as the smoky And beer and citrus Just.gorgeous

maproot replied to Fae_Rae's topic in BPAL FAQs

I think bonfire SN is masculine;)

Bonfire night is my go to smoke scent; brings me right back to celebrating bonfire night in the UK And now there's single note bonfire;)

Hello my witch wonderful I TOLD THE NACHO MINION I DONT NEED ANYTHING-youve been SO VERY GENEROUS A minion or nacho witch wrote me asking my coffee and scent prefences. And before I get to those IF EITHER BEAVER MOON or MISCHIEF found its way to me, there would be much rejoicing. !! I'd like to thank you for all the goodness. I am still petting my sock dreams socks-twas warm today so havent worn them yet, but they will get the love they deserve. Tonight I went out shopping, ostensibly looking for Levis but alas, there were short size 8, or tall size 8's but no regular, so I headed to the Kipling purse section. I've taken to only wearing Kipling purses ($ but oh so lightweight-and they hold a lot) Which brings me to ketchup- my purse is like some sort of traveling office wallet, phone,charger, separate camera , pens, makeup,meds,notebook,and sometimes bits of craft stuff and supplies!! so I would love one of those purse organizer type things-I put an example on my amazon list! SCENT STUFF-Vanillas and foody are my favorites-I would love to try MISCHIEF, FIZZY JACK o'Lantern-also like coffee scents (I have MIsk U and love using it in fall and Winter) I also just bought a bottle of BONFIRE NIGHT and love that-also like ale and beer scents!! am not a fan of patchouli and excessively Floral Other scents-Possets-I used to wear them,but they disappeared on me-my skin just ate up whatever the base is so sadly Open to trying other scents too! COFFEE_ YAY FOR GROUND COFFEE-Decaf preferred-I like Trader Joes coffee, and of course STARBUCKS!!! Prefer coffee to tea CLOTHING- tshirt-long sleeve preferred or short sleeve-no sleeveless cause it woulnt be pretty-size L-I like babydoll kind-if it was a lab tshirt or american apparel type Id be xl but in target style shirts am a large! FAVORITE SOAP COMPANY IS BOTANICA BATH ON ETSY (they used to be called natures edge) like citrus flavors scents for moisturizers always love shower gels skin type-dry and sensitive:( but moisturizing stuff always welcome favorite colors-if you look at my etsy shop you can probably tell my favorite color is BLUE,,and I love knitted goods-cowls, scarves, gloves or wristwarmers!! And you know I have much fondness for cars, for the show TOP GEAR, for all the programs on BBC AMerica (which I no longer have-grr) at this point I do not have an ereader-but at some point anticipate an ipad!! AND ONE MORE THING_WITCHIEPOO_ I WUB YOU- JUST POKE ME IF YOU WANNA KNOW SOMETHING,OK?

Oh Dana I dont get the almonds, but a wonderful, bready vanilla that makes me want to lick my wrist and now I am hungry. Thank goodness I have a partial bottle,and now I NEED more of you. very comforting!

Bacon, Chocolate, and cassia-but on me-I love it's smokiness! goes upstairs to find her bottle before heading out to freezing cold

Celeste,Loves philosophy (gone I think) and the other day it was my partial of LAwn Gnome that recd compliments!

OMG-picked this up at the ECWC in Vermont last month, and even though the weather is humid right now, and this is a "foody" scent, it's cool enough to say, I need more bottles! As it settles on me, I don't get honey at all, but grains and vanilla. It's light enough on my skin not to be too sweet, just very very comfortable-from the foody descriptions I thought it might warm up too much, but this is playing nicely with my skin chemistry and instead of honey or almonds I get grain; very feminine and wearble while satisying my need for foody bpal!

I would suggest Lawn gnome-smells earthy , yet theres a bit of lightness (like a blade of grass instead of just dirt:D But then again, you might want something darker, but for me lawn gnome is an earthy blend like what you describe! Ive been to scandnavian summer for midsummer, and lawn gnome seems to me tobe trees and earth with a bit of sultry and what you described as earthy! (IMHO)

one of my favorites- flowery tea with hint of vanilla and soft, warm bread. no real anise smell. It's a go to everywhere scent for me, and close to Love's Philosophy in it's wearability. Not too floral. Most floral scents amp up on me, but these are very soft butterflies-really a good bread smell too!

milk chocolate, cassia & bacon ftw

Zadok Allen Vineyard really is merlot it seems to me!

Hellcat- hell yeah Miskatonic University Gluttony and my newish favorite is Pumpkin Latte!!