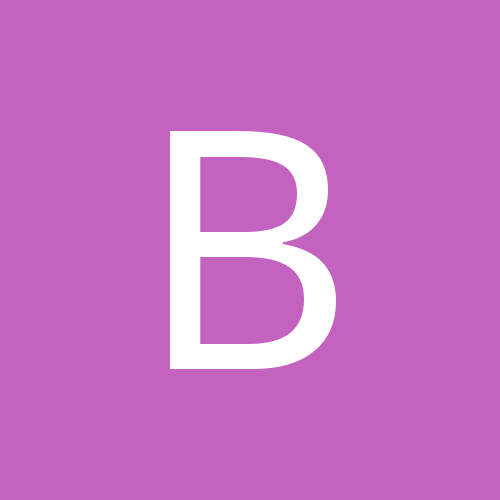 Content Count

1,358

Joined

Last visited
17 Followers
About bryghtrose
Rank

obsessive precious hoarder


Birthday

01/13/1978
Contact Methods
Livejournal handle
ICQ
Twitter
Website URL

http://roseread.wordpress.com
BPAL
BPAL of the Day
Favorite Scents

Perfumes: Hymn, Clio, Phantom Queen, Queen Mab, The Unicorn, Medea, Selkie, Cottonmouth, White Moon, Rose Red, Host of the Air, Leannan Sidhe Scents:Lilac, rose, orchid, appleblossom, linden, tea, curry powder, wool, leather, cheese, honeysuckle, hyacinth, heather, lily of the valley Notes: Jasmine, linden, appleblossom, labdanum, Egyptian Musk, orchid, myrtle, rose, muget, rose
Profile Information
Pronouns
Interests

Scottish country dance, knitting, spinning, reading, cooking, writing, cheese, tarot

Mood
Astrology
Astrological Info

Capricorn with Aquarius rising. Moon in Pisces. Riding my Saturn return

Chinese Zodiac Sign
Western Zodiac Sign
9/14/10 Chocolate or other types of candy? Chocolate is good. For tea drinkers, do you prefer loose leaf or tea bags? Both. Either. If you would enjoy something of a knitted persuasion, do you have a preference on type of thing? Since making a scarf for someone who has 10 might be a smidge excessive? Also, how do people feel about shawls? I always misplace scarves, or leave them at work. I really like shawls and have knit myself about 3. Is there a TV, movie or literary character that you are a lot alike, or would like to be alike? Whichever I'm obsessed with at the moment Is there anything you need for your kitchen, ie measuring cups, spoons, grater, ect?Nope, fully stocked. Music, DO you prefer Live or Studio? Edited or explicit? It depends on the artist. Some are better live, some are better recorded. I always prefer the unedited version. If you are an animal lover, is there a specific type/breed that you love most? I love beagles. But I can't have a dog now. Also flowers and plants- If you like flowers/plants, do you have a favorite(s)? I love roses and lilacs. Do you have a favorite quotation? Song lyric? Book passage? To many to list here. TWhateverthehecktheycalltheanonymousregionalwisdomthingiePROVERB! that word. Mantra: Don't be stupid. What is a bpal scent that you've been dying to try for awhile but just can't find? (A scent where even a tester would do).....Um, can't think of any right now. Let's say, hypothetically speaking, that you have some children/spawn (1 or more), and, hypothetically speaking, your witch would like to spoil them a little but knows nothing of kids these days. What do they like or dislike? Also is there anything a (sane) adult might think they would like that you don't think is appropriate for whatever reason? (I'm thinking of things like temp tattoos, make up, things that make noise, or anything else that might be bad for non-obvious reasons.) No kids, so N/A Is there anything you would like that can be delivered over the internet? Things like fanfic recs, cat macros, mp3s you are looking for, how-to or amusing videos, things like that. Don't like fanfic, have lots of cat macros on RSS. I'm a librarian, so I can find anything I'm looking for online. But if you find something I might like, just send it. What would your last meal be if it could be anything in the world (sky is the limit, drinks too, the whole shebang) An Indian feast: samosas, pakoras, chicken maknhi, masala chai, saag paneer, naan, aloo ghobi... 9/13/10 what interests you from the latest lab update? The Wild Swans at Coole, Halloween: San Francisco, The Creeping Mist How do you feel about stationery, like nice pens or notepaper? And if you're in favor, do you prefer classic/contemporary or cutesy stuff? I love using sharpie pens, and I really like letter writing stationery, not pre-printed notecards. I tend to like more classic than too cute. Would you like homemade preserves (e.g. marinated vegies, pickled onions, chilli jam?)No thanks. If you've got stuff on your BPAL wishlist, would partial bottles be okay? Sure. Would you like something you have to make yourself? I guess. Say you were my witchee, and I found things on your wishlist that I could totally make. Would you want me to make it? Or would you rather it be purchased for you? If you can make it, I prefer handmade. Who is your favorite soap etailer? Wyld Ivy. What about vintage decoration items, teacups, etc etc? Not really. With regards to your gifts, would you prefer your presents' awesomeness evenly spread out (several packages of pretty terrific things) over the round or a slow build-up of awesomeness (going up from pretty cool things to something super-duper cool at the end) to go out with a bang? Do you have a preference? I don't have a preference. Whatever easiest on my witch. What kind of make-up do you wear? What colors? Is there anything you'd like to try but haven't yet? I don't really wear makeup, except stage makeup. Who would be on your top 5 (IE famous people you'd date/have relations with ) Do you crave many Ecards and contact or are you okay with little contact from your Witch? I signed up for Medium contact and I'm very happy with that. Do you have a place where you list all the BPAL you have or have tried? Somewhere on my blog here, or in my sig. Do you like maple sugar candy? No What is your position on the chocolate & bacon flavor combination? I've had it and don't like it. I love chocolate and I love bacon, but not at the same time. If you are a tea-drinker do you need a tea-cozie for your pot? I do need a tea cozy. I have a small 2-cup pot, and I've been using a small tea towel thrown over it. Go to your spice cabinet, what are the three most used spices? Garlic, hot peppers, sesame seeds. Microsoft or Apple? I use both. Where was your last vacation? What did you like most? At my friend's house on the beach. I loved just hanging out and learning new card games. My favorite time was when we went for a midnight walk to try and see the Perseid meteor shower. It was cloudy, and we couldn't see it, but we had a great 2 mile walk along the beach at midnight. Would you appreciate receiving handwritten letters and/or postcards (anonymous or not)? How about sending them? Yes, and yes. Do you hate any food things with a passion?? Cherries.Peas. Would you be opposed to receiving a digital version (via email) of a magazine you like but don't subscribe to...you know, in the interest of saving a tree? Depends. 9/12/10 Your mission, should you choose to accept it, is to go to last.fm immediately and create an account! Download the scrobbler! Link us to your account! If you reject this assignment, maybe just tell us what your mp3 player says you listen to a lot? All my Irish/Scottish fiddle music... Any countries you're interested in? Lots: India, Japan, Singapore, Canada, Scotland, Sweden, Norway, Egypt Would you enjoy homemade bath products (bath salts, fizzies, etc.) and/or linen sprays? Esp. if scented with some of your favorite BPAL scents? I don't have a bathtub, and I don't use linen sprays. I do like handmade soap. If you witch made you something and it didn't come out just right, would you still want it? If my witch was comfortable sending it, I'd be happy to receive it. I'm a perfectionist myself, and I wouldn't send something I made that was full of mistakes. Are you a foodie? Sometimes Any sports fans in the house? What's your favorite sport/team/player? I hate pro sports For holidays, do you decorate? Would you like decorative stuff, weenie or otherwise? If so, do you lean towards the elegant, the crafty/folksy, or the more, erm, campy? I don't do a lot of decorating. I end up moving so often that holiday decorations are one of the first things that get packed off to Goodwill. Do you like journals/notebooks/sketchbooks? I actually have more than I use, so I don't need any more. 9/11/10 Cake truffles? If YES! Cake/icing/chocolate type? never had any, but I love chocolate cake, spice cake, chocolate frosting, and cream cheese frosting. are you interested in mini bottles(under 100ml for hand luggage) of bath and body products? Sure Vampire shows, literature, etc? Yay or nay? Not really. If you play console video games, what game systems do you have and what games would you love to have? No consoles. How do you all feel about flowers and plants? Flower and plant seeds? Drawings of flowers or plants? Pressed flowers? I'm allergic to most flowers, and I have a black thumb, and tend to kill plants. So, if you value the life of your plants, don't put them in my care. How do you feel about marzipan? I can't stand it. If you could have 3 BPAL bottles fall (gently) out of the sky right this second that you've been looking for or pining for - which 3 would they be? White Light, Netzach, Cottonmouth Are there any international treats that you love and have a hard time finding? Cadbury Crunchie bars If you are a crafter, would you like to receive supplies from your witch (beads, fabric, yarn/roving etc?) Sure. Find your iPod (or other MP3 device), put it on shuffle/random. What are the first five songs to come up? Soundtracks you'd like? I don't like showtunes or movie soundtracks. If you could see one concert right now, who would it be? 9/10/10 Would you like a bag of dried Honeycrisp apples? I don't think so If you were to receive a knitted item (such as a scarf, hat, etc), what colors would you like? And do you have any sensitivies/allergies to any materials? Sure. I like most colors except blue. I'm allergic to alpaca, camel, llama and mohair Gift Certificate: physical or email? No preference Favorite Yankee Candles? Or other brands scents? I don't like scented candles. would you like a zuni animal fetish? And if so, what animal? not my thing And how does everyone feel about glow in the dark radishes? also not my thing What places to do you visit that you'd like a gift card to? Starbucks, Target, Wal-Mart, B&N, a favorite restaurant or clothing shop? Don't have a car, so can't get to Target, avoid Walmart, prefer indie books shops, will drink Starbucks if nothing else is around. Cake or Frosting? Both

For SW. Hopefully these all work. Etsy: http://www.etsy.com/people/bryghtrose/favorites?ref=favorites

How do you feel about home-canned goods, like pickles, jelly, preserves, stuff like that. I don't like pickles, but I love jellies & jams Hair stuff? I'm always running out of elastics, but mostly I use black scrunchies to tie my hair back. I love feather and flower fascinators for dressing up. Lip balm? Of course! How do you feel about handmade stuffed animals? If they're my witch's specialty, of course I'd want one, but I'm not really into stuffed animals. Are there any accessories you'd really like? (Keychains, little purses, etc.) Nothing comes to mind. Fav flower Roses and lilacs. I love crocuses, too. Alice in Wonderland perfume/nailpolish No thanks Is there anything you've had to give up that you really miss or want back? Maybe something a witch could help out with? Not really. I don't miss anything that I've sold or traded. If you were a student at Hogwarts, what house would you be in? Ravenclaw Astronomy: the only constellation I can recognize is Orion. I want to learn more, but the city light pollution makes it so hard Star Trek: huge fan in my teen years, not so much any more.

Your view of Valentine's Day? It exists to support Hallmark and to make the singles feel left out. My future husband had better NOT get me flowers or chcolates on Feb. 14. Do you like traditional Valentine's Day colors (red, pink, white, more?) Yes, but not just for Valentine's day. I love red. A Favorite love poem? Not really Turkish delight? Never had it, not interested in trying it. What is your favorite sign that spring is coming? Crocuses Are you a big Mardi Gras fan? What's your favorite part? Not really. I have been knitting a lot lately, would something hand knit be nice for you? I love handknits. I'm such a knitting dork. What is your favourite kind of love story? I like fairy-tale style romances. Would anyone like receiving naughty/sexy things? No thanks who on the thread likes attending Ren Faires, SciFi/Comic Cons & the like? And do you dress up for them? I've gone to ren faires and cons. I enjoy snarking at the outfits. I do occasionally hang out with 18thc. reenactors Do you need any accessories for your phone, computer, mp3 player, &c.? Other than an iPad? None. Used books/cds/dvds, etc? I love used books! I'm totally OK wiht used anything. For those of you with pets, would you like pet things? No pets Interested in receiving gifts representative of Witch's country or culture? Sure. First five songs on the "Top 25 Most Played" list on iPod: The Auld Triangle/Dropkick Murphys Rob Fraser's Farewell to San Francisco/Alasdair Fraser & Natalie Haas The West Mabou Reel/ Laura Cortese Tear in Your Hand/Tori Amos 1952 Vincent Black Lightning/Richard Thompson If you're a WoW player, do you have the Pandaren Monk and Lil' KT pets? Would you want them? I don't play WoW would you be interested in getting a mix CD from your witch? Absolutely! What's your favourite candy? Chocolste Think Geek plush microbes? Cute, but not really my style What about handmade sewn gifts? Any fabrics you wish to/need to avoid due to allergies, etc? Kitchen gadgetry? I have a pretty well-stocked kitchen. Nail polish? Love it. Some of my favorites that I don't yet have are OPI's Black Cherry Chutney & Yoga-ta Get This Blue and Rescue Beauty's Recycle. Do you like incense and/or scented candles, and are you able to burn them in your home? If so, what kinds of scents do you like? I don't like scented candles or incense. I love plain candles, especailly beeswax ones. Boxes? For Bpal (bottles and/or imps) or otherwise. I've more boxes than perfume. So, what is this unobtainable miracle your Witch found? Um.... a spinning wheel, a drumcarder, a treadle sewing machine , or a Raleigh 3-speed with a Brooks saddle. Natural sea sponge? No thanks. What about UNTOUCHED make-up samples or any other type of girly-sample thing? Don't really wear makeup, but lotion/soap samples are cool.

What color are your eyes? Brown If you had to choose a color for a nightie to sleep in what color would it be? Anything. As long as it's warm. When it's really cold, I'll wear two pairs of socks, sweatpants, thermal top, hoodie and a wool hat to bed. Since everyone is spending the same amount of money on this swap, would you be interested in seeing the cost breakdown of each item in your package? I don't care. Do you like guessing who your witch is, or would you prefer to know? Do you mind knowing? I like puzzles, so if my witch were to set clues, I'd enjoy it. Or if she'd rather be secret, that would be cool, too. It's up to her. But I would like an end of the round reveal. If it's going to be obvious who your witch is, would you rather she played the ninja and sent one big box at the end, or smaller packages along the way? Whatever my witch wants to do. Frankenpolish? Sure. I'll try it. If you're my Witchee, would you like a chance to win these earrings? They're pretty. Would you like or accept an energetically-charged item or gift? Something that had power poured into it? If so, do you have a particular purpose that you'd prefer? (Love, protection, money, etc.) Sure. Baked Goods? I love cake. And cookies. And bread. Keys? I routinely misplace my housekeys. I don't think I need decorative keys scattered about the house. Villainess update? Not really. Burlesque ? Not so much

I was really hoping this would be awesome, because the notes are awesome, but it just went all wintergreen on me.

******9/29***** Suppose I have a bottle of something you (my witchee) really wants, and I want to share it with you. Would you like a rollerball bottle made from oil in my own bottle in it? Sure ******Some days after 9/24 and before the end of the month****** What are your thoughts on Incense? I don't like it at all. What about handbags/totes/clutches? I have a weakness for totes and messenger bags. Are there any particular movies you want on DVD? Stardust, Spirited Away.... it's all on my amazon wishlist. What about stickers?? I love stickers. Do you just need anything from the Possets update? No

******9/24***** Do you use henna at all (hair or skin)? Not now, but I have in the past What about 2010 Wall calenders? Or 2010 journals or appointment diaries? What subject? I already have my calendar. What are your thoughts on Halloween decorations? they're nice, but I don't need any What tarot card do you most identify with? Depending on my mood, 9 of Pentacles, 3 of Cups, 8 of Swords ******9/23***** Who collects ACEOs/ATCs? Not me. Switch Witches, which shoes do you own that are your favorite? What are your "daily drivers"? My LLBean hiking boots If you could describe yourself in 5 words, what would they be? Determined, intelligent, poised, inquisitive, stubborn Do you collect new/used stamps? Will you like to get stamps on your mails? I don't collect stamps Any WKAP you're excited about? Not really. How do you feel about stationary? (pens, notepads, cards, pencils, etc.) I love it and I need more. ******9/21-22***** The New update is next week.....Is everyone ready for the Yules and everything else in store? No, because I have no $$$, though I always love the anticipation Cake or death? pie Are there any foreign food products that you'd love to get or to try? I love tea from Harrods, Cadbury Crunchie Bars Tea lovers, loose or bag? Paraphernalia? Loose. ******9/20***** Would you object to annonomous postcards (real ones) from your witch before the big reveal???I love mail, so yes. *****9/19***** Do you drink alcohol? Wine, beer or liquor? What is your favorite wine/beer/mixed drink?I like to drink occasionaly. I prefer cider (Harpoon is great, so is Original Sin. I'll drink Magner's too). Do you like to find out there's a package on the way or to receive a tracking number to stalk, or do you prefer surprise packages? Either If I were your witch, and I wanted to make you a spell or mojo bag, would you be into that? And, if you were, would you want it for something like love, prosperity or luck? Or would you want it for a certain element? Or would you want it for something more personal- and what might that be? I'd prefer something for love or luck. ******9/18***** Do you wear lip gloss/lip balm? If so, what flavors/scents? Just chapstick. I prefer unscented. What is one thing you constantly keep with you that you constantly loose? My keys What are your favorite fruits? strawberries and blueberries What is your favorite cookie type? Chocolate chip ******9/17***** Are you into 80s movies (like i am ) if so, which are your favorites and who are your favorite characters? not really. Do you like Villainess soaps? What are your favorite scents? no Do you mind artificial colors in your food? As long as it complements the flavor. It shouldn't be green and taste like a peach. Who wants hair pretties?(headbands, barrettes, pony-o's, scrunchies, bobby pins, hair clips, etc)I do, I love pretty things for my hair. I really like flowers or feathers on clips. And I'm always losing them, so I always need more. I am on an origami crane kick recently, so I wonder if anyone will be interested in origami crane earrings, origami crane in a glass vial (~1.2cm wide) phone charm/pendant or just a container filled with cranes of different sizes. I need a new phone charm. How do you feel about clothing/accessories made from animals? Anti-fur, leather, shells, etc.? Does even faux wig you out? I'm more disturbed by fake fur than the real thing. How do you deal with stress? What's your favorite way to unwind? Read, lock myself away from people, or go dancing. You're given the opportunity to apprentice at any trade (or craft) of your choosing for the period of one year. Your mentor may be any currently living person. Which field of study would you choose, and who would be your mentor? I'd take up bookbinding. I have no idea who I'd study under. Or maybe I'd take up fiddle. ******9/16***** Who is musically inclined? What instruments (voice counts) do you play? Would you enjoy sheet music? I love music. I have an accordion, a keyboard, and a fiddle. I sing more on key than I did last year. I don't really play anything, but I'm starting to take lessons. I'll be playing folk/trad/Celtic music. I could use some tunebooks, but I'm also trying to improve my ear. Favorite musicals? I hate musicals. Which of the seven deadly sins is most likely to be your undoing? Sloth Anyone want a nickname and embroidered headband from PandaBite? Not really I have seen a lot of yankee candles haters..... personally i like yankee candle (some of them, anyway). do you or don't you, and if not, what candles do you like? this assumes you like candles. otherwise, what specific home fragrance do you use? I don't like or use home fragrances. Would a "gift" donation to one of the organizations/causes you support be a great gift, or a lame gift? it would be fine. ******9/15***** Does anyone have any symbols they consider to be personally significant or talismanic? Triskele/three-cornered knotwork. Are there any Gods, Goddess, or other mythological figures of whom you're particularly fond? the Morrigan, Athena How do you feel about Dia de los Muertos? Are you interested in sugar skulls? Catrina (or other) skeleton figurines? It's a nice holiday, but it's not mine. I don't celebrate it. Do you have a favorite poem or poet? I love Yeats. ******9/14***** For the crafty people out there: would you prefer something crafted or crafting supplies? Either/both Can you use pill boxes, a hard ID case, coin purse, etc? Not really Any songs you are desperately into at the moment? Anything acoustic fiddle/piano What's autumn like in your neck of the woods? What do you love and/or hate about it? I love it, it's classic traditional autumn. The leaf-peepers get annoying and they make weekend traffic horrible. What's your favorite product(s) at Trader Joe's? The margherita pizza from the freezer If you're caught in front of the tv, what are you watching? CSI/law & order/Bones/NCIS Any Amy Brown art fans? I used to be so into her, but not so much now. How do you feel about Halloween music? (mix CDs, what have you) Not really my thing. Who else is reeeeeally looking forward to Tim Burton's Alice In Wonderland? Not me. I don't like Alice in Wonderland. Lolcats....yeah or nay? yay If your witch were to either write something for you or put together a collection of ghost stories, would you rather have it in writing, recorded as an oral telling, or both? Im not into ghost stories. ******9/12-13***** What's something you're really looking forward to in the semi-near future? Going to the ball in NYC What fictional character do you most identify with and why? This changes all the time. Consistantnly, though it's been Laura Ingalls and Francie from A Tree Grows in Brooklyn. Could you use a 'travel' imp case? How many should it hold? I could use a travel imp case for about 5 imps. As a witchee, would you prefer to have many little packages sent to you throughout the round with a not-so-big final package or fewer things throughout the round with one huge final package to seal the sweetness? Whatever. I'm not picky. What kind of socks? Handknit wool. How often do you update your wishlist? every 3-4 months or so. May I help you fill out your costuming wardrobe (assuming you costume)? Are there articles you are seeking to enhance your a) Halloween costume, Renfest attire, c) Cosplay, d) Steampunk accouterment? I just make my own stuff when I need a costume. I can do it, but I'm not into it like a costumer. Who are your favorite artists/illustrators/art periods? Pre-raphaelites. What's your stance on cranberries? They're ok. Do you mind receiving used (in good condition, of course) CDs or DVDs? (I know this question was on the questionnaire about books, but I didn't see one for DVDs or CDs.) Not at all. I love used stuff. Do you have a favorite bpal bottle art? Selkie Are there any decants from the Halloweenies, Literary Vampires, Gris Grimly, or Hellboy that you would be interested in receiving? Not really. ******9/11***** Do you have a Blu-Ray player? No Do you have any objections to receiving downloads? Is your internet connection fast enough for you to download large files like music easily? Are there any songs, albums, movies, or TV shows that you can't find/haven't been released that you want? I don't like downloads, I prefer physical media. My amazon wishlist is up-to-date and has the movies/cds that I want. ******9/10***** If you do any kind of craft, could you use supplies? What kind? knitting needles, yarn, amazing fabric, pinking shears, cool thimbles or pincushins, jewelery making supplies, beads, etc.? I can always use more yarn and fabric. I don't need any other crafting supplies. What's your favorite pain-relief remedy or ritual? Tiger balm and Aleve Do sounds make you happy? What ambient noises make you smile? Rain When you receive your SW packages...do you like receiving things that are individually wrapped inside? or unwrapped? or both? It really doesn't matter to me. Of course, we're all going to be grateful no matter what our witches give us, but for the record, what is your anti-present? Tell us something that you think your future witch might give you that you absolutely, unequivocally DO. NOT. WANT. Cherry scented candles . I know we're all scent sensitive here. What are your favorite non-perfume smells? Day in the life stuff? Bread. Cheese. Rain. Who has a birthday falling in this round? Not me. For those of us who like chocolate, do you like anything /in/ your chocolate, like fruit, nuts, or for the more daring among us, chilies? I like rice crisps, toffee, blueberries, walnuts. Are there any childhood shows/movies/games/books/etc. that still hold a really special place in your heart? It used to be Voltron, but then I saw the reruns on Cartoon Network a few years ago, and it totallyruined the childhood memory. ******9/9***** Super power? Teleportation. In your perfect world it is chocolate and...? What's your favorite dessert treat? Ice cream? Cake? Pie? Fudge brownie cake with pie flavored ice cream on top? Chocolate peanut butter fudge What one thing that is missing from your life would you like to have above all else? Boyfriend/husband ******9/8***** What was your favouritest job ever, and why? The one I have now, because I'm doing exactly what I want to do. Which three albums would you take to your apocalypse bolt hole and how would you power the generator? I'd bring my fiddle with me and finally learn how to play. What GC scent have you been putting off getting since it'll "always be there"? More Phantom Queen, the TALs ******9/7***** Any cooks? Could you use anything cooking related? Aprons? Cookbooks? Measuring Cups? Recipes? Herb/Spice containers? Fancy Spices? Dish Towels? Cocktail napkins? Amazing Beaded Pot Holders? (like from our very own Pottersville! ) Something else? I need more dishtowels, a set of measuring cups, and an apron. I really want a neo-retro style apron with a bib in an awesome fabric. Are you an avid reader? What's your favorite book/series? Check out my librarything profile (roseread). This is too detailed to go into now. What are your phobias? Needles/shots/injectons What is your favourite flower (or plant)? Roses and lilacs Duct tape purses and wallets and things are pretty darned cool. Who else thinks so? Not my thing. An anonymous benefactor gives you $500 (or an equivalent amount of money in your currency of choice) with the following stipulations. You must spend all of it within a week: any money left unspent must be returned. You must spend at least half of the money on yourself. You may not use it to pay off debts or bills of any kind. What do you do with the money? Buy a spinning wheel or music lessons. Who likes coloring books? Not me. Do you have a Good Reads profile? If so, make with the link! If you don't have one, go make one! http://www.goodreads.com/user/show/2453751 ******9/6***** You're in the kitchen at the end of a pay period and groceries are pretty scarce. Do you take the five ingredients you find first and make something fabulous, or do you order take out? Whip up something from Scratch or scrounge around for an invite to someone's house. What's your favorite animal? (You can have more than one.) Dogs This is how the world ends... zombie apocalypse, robot uprising, alien invasion, return of the elder gods... which doomsday scenario do you prefer (or make your own!)? I'll stick with the sun going supernova and vaporizing the Earth Do you believe in magic (or magick, if you prefer)? What does it mean to you? Prayer with physical objects ******9/5***** Do you like pinup art/images? No What are your plans for Halloween? Have you made any yet? Do you have any traditions? Go to a party or two. Either stay home completely and not leave the house or stay over someone else's and come back on the next day. It's Halloween in Salem, and it's a month long celebration. I won't be able to drive anywhere on 10-31. Who are your BPAL forum buddies? You know, people I could conspire with to Witch you! Stariel Any other steampunk fans/lovers? It's neat, but i'm not a fangirl . ******9/4***** Any Gamers here? What kind? Board games? RPG? Miniature? MMORPG? I used to play tabletop RPGs, but now I play more card games and the occasional social boardgame. I like flash games and escape the room games as breaks during my workday. I play Kingdom of Loathing occasionally, too. Are you involved in any long-term, ambitious project? something like decorating your house or saving for a trip to the other end of the world, for example. I'm going back to school next year for a second master's degree, and I'm also studying to become a dance teacher. Favorite kind or take out kinda burger? Whats your burger preference? Veggie,meat or ???? Wendy's or 5 Guys. Do you Tweet? What is your Twitter name? @cathy_library Are you on Ravelry? What is your Ravelry name? bryghtrose ******9/3***** Whats your favorite pie, my dear SW's? Apple or chocolate Creme What kinda socks ar you wearing tonight? Do you like socks? Blankets? Wrist warmers? Arm warmers? Headband? Shawl? Or what kind of knitted thing would you love the most? I love socks, that's what I knit the most. I'm always loosing hats, so I need more of those, and gloves/mittens, too. How do you feel about ghost stories? Do you like to tell the old tales around a campfire? Read true accounts on the web way past your bedtime? Do you like to pick up a good anthology of Poe stories on a blustery day? Or is all that too scary for you? I don't care for ghost stories Who here is LOVING Warehouse 13? I haven't watched it. Nother question! Coffee or Tea? Depends on my mood. Interested in locally produced products? Food, skincare or both?Olive oil? Lavender oils or soaps? I like local stuff. Does anyone in here wear a lot of dangly earrings or collect pendants of all kinds?? How about hair clips or pony tail band things? I love all that stuff, but right now I need more stud earrrings. I can't find any of mine. I do love chandelier type earrings, and fancy hair clips. What is your favourite historical period? All of them. What other hot beverages everyone likes for fall? Coffee, tea, hot chocolate. Did you order anything from the most recent update? The last stuff I ordered was from the Black Butterfly Moon update.

bryghtrose replied to shriekingviolet's topic in Diabolus

When I first put it on it's a very strong, heady fruity-floral. It smelled almost like walking into Bath & Body Works, when the scent hits you. Anyway, it mellows throughout the day, but there's still the fruitiness. I don't think I like it.

I can't pick out any individual notes other than ozone, but I did smell something citrus-y. Maybe grapefruit? Anyway, it smelled nice for about 10 minutes and then faded into the ... (wait for it)... ether (feel free to groan now).

bryghtrose replied to StrangeLove's topic in Good Omens

The pepper and the florals engaged in a quick and dirty fight, and the pepper won.

bryghtrose replied to sookster's topic in Good Omens

I really wanted to love this. I wanted the scent of an English garden. But what I got was floral soap

I was expecting so much more from this, but it turned into a middling floral bouquet.

At first it smells like Aglaea's more sophisticated older sister, the one you want to steal clothes from, and look up to for taste in music and men. Then she throws baby powder at you when you go to borrow a sweater.

Scent: Initially, it smells like cough syrup and bubblegum, and it warms up to a rich, sensuous citrusy/vanilla/resin. Very hedonistic--like a cat. Ritual aspect: I've packed away all my candles and ritual objects, as I'm about to move, so I decided to anoint myself. I anointed my chakra points and the palms of my hands. I chanted a mantra and then I went to bed. I concentrated on banishing poverty and want, and increasing happiness and hope. The next day I received the first of three payments I was waiting for, and I started to worry less about money. My current room got rented, so that I can move out into my new place and get my security deposit from my current place. In general I've been calmer and had a more positive outlook. I am very pleased with this oil.