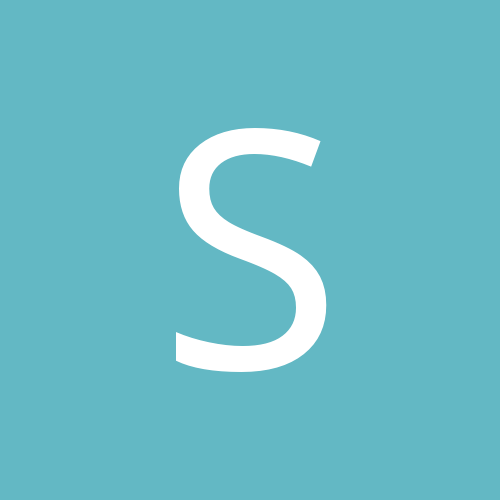 Content Count

4,738

Joined

Last visited

Days Won

1
111 Followers
About schackjj
Rank

1/32 too few


Birthday

July 10
Contact Methods
eBay
AIM
Livejournal handle
ICQ
Twitter
Website URL

http://www.thesoapboxco.com/
BPAL
BPAL of the Day
Favorite Scents

BPAL: Absinthe v7, Bordello, Dana O'Shee, Elf v4, Fee, original Glitter, Jingo-Kogo, Kether, Lady MacBeth, Lolita v2, Morocco, Okiyaki, Phantom Calliope, Phobos, Smut, Snow White '04/'07, Tree of Life, XCDL13 Notes: Almond, carnation, cassia/cinnamon, cherry, heliotrope, lemon/lemongrass/litsea, lotus, light musk, orange, strawberry, tangerine/mandarin, vanilla!
Profile Information
Pronouns
Interests

Alaska, BPAL, Etsy, Family, Retail Therapy, Reviewing Books, Switch Witch, Travel,

Mood
Astrology
Chinese Zodiac Sign
Western Zodiac Sign
Hey! I wore my Snow White '04 today as well - and you're right, it's still completely gorgeous I'm hoping all my best-loved BPALs will last longer than dirt. And I suspect they will *high fives* Mah scent twin!!

I wore Snow White '04 last night. Nearly 10 years old and as lovely as ever ETA: I keep that one next to my bed, which is fairly dark, and it doesn't get opened/used that often (not that I hoard it, but it's better than lavender for a sleep aid)

Phobos is a classic lemon

schackjj replied to Tramp's topic in Hair

The scent? Amazing. Staying power? Also amazing. This worked best when I mixed the TP gloss with regular formula It's a 10, 3:1 (3 parts It's a 10 to 1 part gloss), about 5 sprays in my hand, then worked it through my hair. Magic! *FYI: I have shoulder length, salon-colored wavy-to-almost-curly superfine hair, but lots of it

Because there are sooo many, I skip questions that don't interest me, I've answered elsewhere in my blog, or I've answered eleventy-billion times. (If it's still here, though, I plan to come back to it.) Do you like s'mores and s'mores-flavored things? meh What's the neatest freebie you've gotten? It can be cool or thoughtful or just totally unexpected, and not limited to BPALdom. Would you enjoy receiving cute but useful items like colorful kitchen utensils/gadgets, or bento supplies? (boxes, chopsticks, accessories, etc?) What about things like spice mixes (homemade, or Penzey's for example) Do you like cute, seasonal or fluffy PJ bottoms? Like they sell at Target, Old Navy (they have had cute Halloween ones!) If so, what size do you wear? Yup, XL. I like 'em big! Plus they always shrink. I live near a Whole Foods, Trader Joe's, and Penzeys! What does your little heart desire from any or all of these places? I just gave you $20 and sent you into a "has everything" store ala Walmart and told you that you have to come out having spent it all, and none of it on anything you need. What would you buy? Be as specific as possible! What kind of cuisines do you like? (I mentioned this in my ?aire but curious what my witch may like) And, what are your favorite restaurants? I'm from Canada - is there anything specifically a witchee might like that is only available here? what are your "fandoms" and would you like a t-shirt from TeeFury if an appropriate one came up? Marzipan? almond-flavored candy stuff, right? I'd be all over that! Would you be interested in washable/reusable muslin "paper" towels (basically muslin squares hemmed around the edge)? Maybe in some sort of box to put on your kitchen or bathroom counter? I'm very pro-green, so yes Do you drink alcohol and if so, would you be OK with your witch sending you homemade infused vodka? yup If you get me (or a fellow Aussie, if there are any playing this round) as a witch or witch's minion, would you like to try some Australian specialties, such as TimTams (delicious chocolately cookies), Caramello Koalas (koala shaped chocolates filled with gloopy caramel), Australian native spices or anything like that? not tim-tams, because we can get those here now, and I'm not huge on cookies anyway (other than shortbread), but the rest, oh yeah! If your witch is a knitter, crocheter or sewer, is there a particular type of garment you would love to receive (hat, scarf, wrap, cowl, socks, fingerless gloves, arm warmers etc)? love fingerless gloves! socks never seem to fit right Is there anyone else in your house (kids, pets, partner) that would really appreciate a small gift being included for them in the switchwitchy haul so they don't feel left out? DH always seems to look a little mournful that he doesn't get anything, but hey, he won't even wear BPAL so my sympathy is pretty limited Since it's been mentioned several times, and I've also offered to nacho witch some, would you you like to receive wild rice and or maple syrup? I promise to include recipe ideas with the wild rice. I'm from Minnesota. Nuff said? I have 5 bushels of tomatoes sitting in the kitchen right now that are supposed to turn into red sauce tomorrow, so would anyone like a basic red sauce (spaghetti sauce) to make its way to them? If you could get it here. I think spoilage would be a problem though Would you be interested in having a bat adopted in your name? I'd rather have a real one in my yard to eat skeeters, if you could make THAT happen How would you feel about a taste of (insert witch location here) box? YES Some of your favorite artists? Classic and modern? you mean music?? If you could have an image or certain subject painted for you on any type of "canvas" (on a box, on paper, on a canvas, and so on) - could you point your witch to some of these images? Is there a GC scent that's been on your list for ages but keeps falling off the bottom of your order because of the LEs? I make a point of keeping backups of my GC faves; right now there are just the 3 LEs I'm looking for, mainly I've been getting into indie nail polish brands recently. What's your favorite indie brand of nail polish? Or what's your favorite mainstream brand of nail polish? Or are you not big on polish? Not familiar with any indies. I like OPI a lot. Don't wear polish that much, but I like to have a selection Stuffed things: yea or nay? nay New Question: mix-in-a-jar? How to you feel about cookie or cake or soup mixes that come in jars and you just add, like, an egg or water or what have you? GREATEST idea ever!!! Would you be interested in beer, wine, or other specialty beverages from your Witch's area? only a small amount, unless s/he did like the infused vodka thing? Are there any crafts/skills you've wanted to learn but haven't gotten around to? And if so, would you be interested in supplies and tutorials? god, no, I'm the Anti-Craft Who here would be happy to get a lil' sumthin sumthin from Adagio Teas? nope, if there's such a thing as expiring tea, I have a drawerful Do you Ravelry? And if so, what's your handle over there? Would you be interested in gift patterns from your queue? it's more like I UNravel I live near this very cool Retro store (retrodrygoods.com) (you can order online too) - are there things from it that would make you squee if your witch sent them? THIS place sounds extremely cool (haven't had a chance to do the clicky-dance, but oh, I willlll) Who likes Pumpkin Spice Hershey Kisses? ick What does your kitchen look like? Colors/style? Witchee, what are your favorite quotes? Put your iPod/MP3 player/what-have-you on random and list the first 10 songs it plays! What's one random thing you really like and one random thing you really dislike? Are there any herbs that you haven't been able to lay hands on that I could send you? There's an herbal shop I really like here in NYC called Flower Power (flowerpower.net) that has quite a wide selection. If there are no "witchy" shops near you, is there anything I can pick up for you from Enchantments? Hey Witchee! I want to send you a delivery. It could be cupcakes from a local bakery, it could be a singing hugging bear-a-gram, it could be a bouquet of flowers. But it will be something that you need to be there to receive. a) Are you OK with "special deliveries"? *waggles eyebrows* Um, yes? B..) Is the address in your questionnaire the best place to reach you for said deliveries? yes c) If the delivery requires a phone number (as say, some florists do) would you be OK with that information being tracked down by your Witch or asked of you anonymously? sure What are some things you are OK with receiving gently used or homemade, and some things you absolutely do not want if they are gently used or homemade? I live near a Mast General Store (mastgeneralstore.com). It has lots of vintage-y toys, southern foods (jams, jellies, spices) and vintage candy. Is there anything I can get for you? strawberry butter!!! I have an extra room spray and 2 extra bath oils (one Cephalopod, one Exhibit Hall Fatigue) from Dragon*Con - would anybody like a decant? Witchee, would you like it if I made you a "mix tape" of songs that I think you might like? And if so, would you prefer mp3 or CD format? in theory yes, but I never seem to play them I know it is totally the wrong season (for most of us), but do you like/have space to garden? If so, what do you like to grow? I'm about to be near a Lush store next week, is there anything you might like from there? Songs that you keep meaning to buy but never get round to it? Movies that you love but forgot to put in your questionaire? Any favorite Bath & Body Works scents/products? Haus of Gloi is offering custom perfumes - would you like one? What would your ideal blend be? nah Any Bath, Body or nutritional type items you would love to try from a Natural and Organic food store (similar to Whole Foods) that you don't buy because they are a bit too pricey? Witchee, will you be gone from your normal mailing address at any point during the round? Are you a Disney fan or does even thinking about Disney make your head hurt? If you're into Disney, would you like something from the Happiest Place on Earth ? dear witchee, would you, could you use an electric candle warmer? prolly not Do you lust after some new socks/tights? always are there any of MeiLin's books (e-book or print) you'd be interested in? Are you a gamer (of any sort - video, casual, tabletop) and are there any games you want? bigfishgames.com - I play a lot of their games Would you be interested in BPTP CANDY? there's trading post candy???? Do you like coffee? If so, what kinds? Flavored, fancy, basic? Beans or ground? I'm a coffee ho' Would a Starbucks gift card make you happy or do you prefer your local place? I don't hit Starbucks except when I'm going thru airports.... which is pretty often lately... CUSTOM-Made Pottery?? yea or nay? coffee mugs, rustic or more elegant? a set of bowls? soap dish? bird feeder? something altogether different? and lastly, good colors for glazes...? bluuue! oh, blue what, you ask? A bird feeder might be cool. We've never had one. We have hungry hummingbirds among other things (cardinals, you name it) Do you have a forum buddy? Someone who knows you and/or your tastes well enough to answer questions on your behalf? voodoocat? stellans, maybe... If you are on Livejournal, would you appreciate LJ stuff like paid time, custom userheads, stuff like that? If you are NOT on LJ but are on other sites that have similar paid-for services (Flickr, for example?) would you, and what are those sites/etc? A question, witchees: if you are into tarot, what is your favorite card? And another question: would you like your own set of handmade rune stones or worry stones? Coffee, tea, hot chocolate, cider, or none of the above? Gum, hard candy, soft candy, or none of the above? Loose tea or tea bags? Do you need anything for your loose tea? (Filters, presses, etc.) If you like tea, what kinds? Do you do Goodreads or LibraryThing or a site like that? If so, can I see your to-read list, please? Zombies; Yay or Nay? If you have cats, do they like catnip toys? If you have doggies, would they like a super-reinforced canvas toy with a squeaker in it? If you have kids, what are they into? How do you feel about wearable knitted lace? Shawls, wraps, and the like? Looking at the warehouse, I notice that our lovely Greenwoodtree is able to do chart readings and/or forecasts at a very reasonable rate. Is this something you would want? I live in Japan. Anything you would be interested in from there? Candy Corn: yes, no? WHAT MAKES YOU LAUGH YOUR ASS OFF!!! movies, comedians, black humor, your partner, a comic strip? what? You are meeting up with someone on a casual lunch/early afternoon thing. This person is someone you want to impress/look good for (for whatever reason, not necessarily romantic, and not necessarily for business either). What would you look like, given the contents of your wardrobe/etc? You are to be let loose in a clothing store of your choice, to pick a full outfit, down to the shoes, the accessories, etc. and things would be altered to fit you if needed. What store would that be, and what would you look like? You open a box from the post office to reveal the 3 things you want most right now. What are they? (caveats: size doesn't matter, but they have to be tangible/buyable). The end of this month I'm going to Scarefest, the big horror and paranormal con in Kentucky. (www.scarefest.com) If I were your witch, is there anything you would like from there (skull jewelry, art prints from an artist that catch your eye, etc), or anyone whose autograph or photo or such you would dig? What is your holy grail "I'd kill to just have one drop in an imp" bpal scent? Are there any existing Weenies that you have your eye on, but haven't gotten around to getting? if you wear earrings, do you have pierced ears? My new job is at a consignment store where we have all kinds of designer brands for very reasonable prices. Are there designer clothes/purses/sunglasses that you desire/love? (Give some indication as to your "style" as well. For example, do you like bohemian-style frocks in lavender? Crossbody purses in black? Sunglasses that are round and bug-like?) I realize that we had a similar question in the ?aire, but I need you Witchee-s to list at least 5 items, each ranging $20 and under from Amazon.com or Walmart.com. In the meantime, let me know what you like to do on the Internet to kill time. Flash games? What are your daily websites/blog visits, or favorite YouTube videos? And what are your favourite characters from your fandoms? My Little Pony... Cute or meh?

I had high hopes for this SN. Lolita v2 is one of my all-time faves (mmm, bubblegum and smoke). This. This feels like maaaybe a distant cousin to that lotus. It's more... floral (ick)... and almost... soapy? I'll hang onto this and see if my bottle mellows into something amazing. One can always hope.

I bought this thinking, 'yum, musk!' Er, not so much. This is MUSK!!!!!! :hammer: So. Yeah. Had I known that it was the major component in Snake Oil, I'd have taken a HYUGE step back. Ah well, lesson learned.

Wet: The absinthe is (no surprise) front and center, but cognac and tobacco are clearly there, too. Drydown: The absinthe weakens considerably, leaving a sweet underpinning. There's a hint of cotton/linen in there, along with the listed notes. This scent is perfectly blended. Late stage drydown: Very smooth. And it lasts for hours. Even next morning, I can catch a whiff of it on my wrist, and I didn't apply it heavily. 5+/5 Absinthe & Lace* is appropriate for any season/any place, and it's not so strong that it would offend anyone and yet it has impressive staying power. It's my hands-down favorite of the Laces; Beth would have to perform a lot of potion magic to knock this one out of first place. Give A&L a shot even if absinthe isn't a good note for you, because that does back off. *Disclaimer: Absinthe is one of my best notes, so take that into consideration

This is OMG gorgeous. For the first hour or two it was decidedly masculine, and I kept thinking 'If I could only get my DH to wear BPAL, this.. this would be the one.' Now though, I'm debating. Why share? p.s. This one is definitely, unisex though!

Snake Oil is is uncompromising, though - you can wear it or you can't. And a lot of non-wearers don't like it. JMHO. Morocco, Vixen, Scherezade...

schackjj replied to lostluckkitten's topic in Lupercalia

Coconut, mango, and sugar. That's all I got. I smelled like a tropical drink (not that that's bad). My hairdresser said I smelled so good she didn't want to step away from my chair. It's not my usual kind of scent, but I do a compliment!

I was seduced by the siren song of those lovely, blended notes in the bottle. Then I put some on and the damned caramel grabbed me by the throat and choked me!!! *coff coff*

schackjj replied to Nymph87's topic in BPAL FAQs

I just got my order today, and included was a frottle with a black & white skull and crossbones on the label. No name for the scent. Anyone know what this is? (Sorry if this is the wrong place for my question, but I couldn't think where else it would go)

Doable? Absolutely! If you want to send multiple large flat rate boxes to Australia, it's going to cost you big bucks (how do you feel about setting aside $100+ for postage? ), so it definitely makes sense to plan. Here are some ideas: 1. Padded mailers are much cheaper to mail than boxes (usually less than $10 anywhere in the world) 2. Local co-conspirators: people who will pick up goodies and get them to your witchee to you. If you can't find anyone, you can ask the ringleaders to post an anonymous request for you. 3. Barter with another forumite (can be another switch witcher, but doesn't have to be) to mail something directly to your witchee; maybe you can swap your craftiness or BPAL, sky's the limit on this 4. Etsy.com's search function allows search by country; look for vendors within your witchee's country so the shipping will be lower (if you shop on Saturdays after 5 p.m., check the SNS thread, lots of free shipping specials) 5. Gift cards or electronic gift certicates weigh nothing, little or no shipping 6. Donation to a cause dear to your witchee's heart, again, no shipping (Society for the Preservation of Lame Lemmings, etc.) 7. Check the Switch Witch Warehouse linked at the bottom of every official SW post and at the bottom of post #1. Most of the stuff offered is FREE. This is an underused resource! ltrittipoe: Found sellers on etsy where the shipping was super cheap! (Lots of places are cheap to ship to the EU or elsewhere; I found a seller in Singapore that shipped hairsticks, beautifully wrapped, with a nice note, for I think $2) Amazon ships internationally pretty inexpensively. Just watch the format if it is dvds - different countries have different zones/formats. E-gift certificates. I sent a Villainess one. Cheerful American postcards are cute! And cards with stickers - postage for those are cheap. Just sort of a "fill in" thinking of you... thing. I found things that my Witch really wanted, in the grocery store, and was pleased about it - she loves Stash tea, and I emailed the company to inquire about shipping int'l rates (as their website said to do) - 3 times. They never responded. I found the tea in the grocery store, for cheaper than on the website, and was able to mail a ton of tea pretty cheaply. I took it out of the box and sent it in a padded envelope (um, tea bags, of course!) Alternately, tea bags are helpful for padding in a box. I take them out of the box and shove them down around whatever I am shipping - those items are bubble wrapped, usually, and then tea just makes an extra barrier. I talked to a friendly postal worker. We determined that it would be cheaper for me to mail two boxes, instead of one larger one, he saved me I think $20 in shipping that way. (B/C I think one could go in an envelope.) International mail is not just weight, it is also size! Taking out extra things and being able to fit the same things in a smaller box also saved money! And when I took the box in for mailing originally, I had about two weeks extra time (including mailing) , so when I found out how much the original box weighed, I took it home, unpacked it, and swapped out some of the heavier things. Candy is very heavy. I swapped out some larger, heavier things for smaller - candle tarts weigh much less than a big jar candle! The end box I sent may not have been as large or fancy as I originally intended, but I kept in touch with e-cards, postcards (lots of people on the forum are willing to send a postcard internationally & I think it's neat to have postcards from all over), and small gifties. I think one package was slipper socks type things, in a padded envelope, and it was - $3? postage? something like that. jrk1857: Talk to your post office *in advance,* as you plan the packages. There may be a point at which it is much cheaper to send more, smaller packages. When I had a Canadian witchee, the post office said that shipping got exponentially more expensive over (I think) 4 pounds. As in, it was much cheaper to send 2 two pound packages than one 4 pound package. girasol: For anybody who has a witchee in Australia/NZ (who isn't me, of course!), I'm happy to provide co-conspiring services! I could send baked goods or pick things up from local stores and send them on the witch's behalf. (offer was made Halloweenie 2010 round) ReallyZeb: if you're padding a box with loose teabags, please label them in plastic bags so customs know what they are as drugs sniffer dogs seem to quite like the smell! I will happily shop for & send UK stuff for your witchee (Summer 2013 round)

Wet: PINK! An hour in: The iris killz the pink ded. Le Sigh.