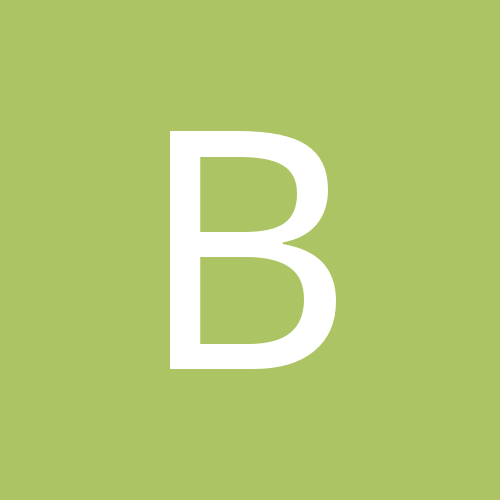 Content Count

1,569

Joined

Last visited
44 Followers
About bookandbroom
Rank

obsessive precious hoarder


Birthday

11/23/1975
Contact Methods
eBay
Livejournal handle
Website URL

http://habiliments.livejournal.com
Profile Information
Pronouns
Interests

It won't let me put in two LiveJournal names ... but I'm habiliments (personal journal) and bookandbroom (decant circle journal) over there!
BPAL
Favorite Scents

TAL Amor Pumpkin Queen Tiki Queen Tulzcha India Bouquet Val Sans Retour Carnal Tiki Princess Sachs
Astrology
Chinese Zodiac Sign
Western Zodiac Sign
I expected this to bloom into full aquatic gangbusters on my skin - we do not get along with aquatics, sadly - but instead, it puts me in mind of some of the haunted house scents of years back - a damp wood note that's stronger than the usual oceanic vibes Beth pulls into being. It's damp and soft and slightly metallic, and the ghostly gasp is floating on the surface quite clearly. It's elegiac and oddly lovely.

On me, this is TEA. Tea tea tea tea tea ... and then a hint of gingery coconut, with the musk somewhere in the depths, quietly holding things up. As it dries it rounds itself out a little, and turns into something smooth and close to the skin. Not exactly my jam, but I can see it being quite beloved.

I'm with zankoku_zen - this is a wacky chocolate treat. I'm pretty sure there's some ginger in there as well, as (when wet at least) it smells notably like the batter for a cake I make with ground and fresh ginger. I'm not a big wearer of chocolate but I would like to eat this, which is my way of saying it's good, if it's the kind of thing you're into!

In the vial this smells ... like smoke and vodka. Honest to god, vodka. Maybe grain alcohol. It's burny as hell and the throw is intensely hot-chemical-mess, whooooa. And then I put it on and it smells like WINDEX, but on fire. I'm so jealous of z_z's results - I love grapefruit and vetiver! Obvs, YMMV.

Yeah, I gotta agree with zankoku_zen ... this is creepy. And I don't really understand why. At first it's just white florals with maybe a drop of ozone, and then something sneaks up and makes the back of your throat twitch and honestly I didn't even put it on, just capped the imp and put it away!

A girlish, sweet floral that smells, in the vial, like there's a bit of candy in there somewhere - it reminds me distantly of Pink Phoenix, but more floral and less sweet. The floral is hard to pin down - somewhere between jasmine (but a sweet one, maybe night-blooming?) and magnolia and honeysuckle, with the tiniest suggestion of tiare. I thought maybe honey in the vial, but it's not flaring up with quite the cloyingness that honey always has on my skin, so maybe not. It makes me think of ruffles and sweetness, with a touch of something ... like oil? There's a chemical note in the background that could be a weird flower, or it could be some kind of metal. Hard to say. On me it's very much perfume, floral and sweet and oddly familiar.

bookandbroom replied to theshapeshifter's topic in Lupercalia

I'm genuinely shocked this isn't more popular. Don't be afraid of the bottle smell - in the bottle this smells like nail polish remover to my nose! But once it's on, and had a few minutes to settle, it's evil vanilla smeared on saddle leather. It's actually borderline TOO sweet for me, which is probably just my vanilla-insane chemistry. I want more vetiver, but it's smothered under the sweet aspect of leather, and all that evil vanilla. It's pretty hot, in a bad-boy-smirking-at-you-from-the-back-of-the-bar way. If you like leather, if you like vanilla, if you adore leather and vanilla: try it. Let it get past the damp phase. You won't likely regret it. SIGH.

It genuinely makes me think of hotels, a cleanness that's overlaid with work and emptiness. Like shower curtains and shopping malls. There's something minty and fresh about the overall effect, even though it smells like ... like a person shouldn't. It's a scent for doing heartless work, delivering bad news, sending bills. I'm weirdly glad I tried it, though I don't think I'd ever wear it. It makes me feel like someone else.

Sweetly nostalgic and sad. Like if dust were gilded.

This one feels like it's not registering properly to my nose. I'm mostly getting something like a well-rounded, inflated red currant with a drift of ozone and chill. I was expecting something heavier, a darkness from the vetiver, that's just not appearing on my skin. Weird! Almost soapy? Almost minty? Where are these things coming from? It's sort of ... Aveda-y. I would like it as a shampoo.

I was really excited to try this, for obvious reasons (Firefly!). But I can't quite bring myself to put it on my skin, because in the bottle it's a LOT of something that is either orange blossom or honey - that certain kind of sweetness. And those two notes are death notes for me. There's a sweet floral in there as well - like ZZ says, maybe magnolia, maybe osmanthus? It distantly reminds me of Crib Girls, and has a lushness that makes me think that if it was a character scent, it'd be Inara. It's too lush for Kaylee, too sweet for Zoe.

The rum is so sweet in the bottle that it smells almost entirely like butterscotch - but once it's on my skin, the sweetness translates into a rummy, alcoholic streak that I kind of like - it's still almost butter rum, though, the tobacco sweetening the mix to the point of teeth-aching! I want to eat this but I am not sure I could wear this kind of sugar - it makes me think of Butter Rum Cookie, but a more sophisticated version. It quickly snuggles down to a lot of warm brown musk and a waft of rummy sugar, oddly comforting though still really sweet. Did I mention it's sweet? Because it's sweet. (All thanks to my fairy!)

Do you like puzzles? What kind? Jigsaw, word, etc? Yes! I love crosswords, but I cannot do sudoku to save my life. I know Canadian chips can be different than others, how does "dill pickle" or "ketchup" sound? I like anything that tastes like pickles. Do you like Kickstarter? Are there any projects up that you really like? Yes, but I don't usually go browsing for projects. I've contributed to probably half a dozen things? If you have an Etsy wishlist, what are your top 5 favorite things on there? All the wedding dresses, vintage cocktail stuff, and brass animals I've favorited. Gourmet popcorn, yes/no? What do you like: glazed, savory, candied? Nuts or not? Any flavors you wouldn't like (like Bacon CHeeseburger, Pizza, Watermelon, Root Beer Float, Hot Chili Dark Chocolate)? Or if any of those sounded interesting, how weird is weird enough? I'll eat anything that has that magical savory/sweet combo. What else do you love from the Trading Post site, and need to have? Yoga pants! The belladona ones. I've been coveting them for ages. What are your top five wishes from ThinkGeek? Tardis socks! Cross-stitch iPhone case! Crest of Hyrule shirt! (Not sure if I'm a small or medium.) DIY guitar pick punch! OCD chef cutting board! Seen anything lately that makes you go OH HOLY FUCK THAT'S AWESOME!! ? ALL THE TIME. But of course I can't remember any of it right now. Do you like audiobooks? If so, do you have/would you like to try Audible? (I'm an addict, myself.) No time to listen to 'em - I prefer reading. Chocolate: Love? Hate? Allergic? If love, what are your faves? I like it a lot! But I am not that into dark chocolate. Anything with caramel, ginger, or toffee, though, I will stuff in my face. Name three things that you could use, but might not necessarily think to get for yourself? Ummm... a way to organize my cross-stitch supplies, a new iPhone case, the willpower to get rid of some of these books. Does anything from the TP Etsy update interest you? I think it's all gone now, if there was! Has anyone asked about tattoos? Do you love them? Hate them? Have any? Want any? I have one - a tiny symbol that's meaningful to me and my fiance. I want MANY - crossed foils on my arm, swallows like the ones that nested in my grandparents' eaves, leaves for my stepfather... etc, etc. Do you have any symbols or totems that are meaningful to you? I'm going to think about this one. What are the three BPALs you would most like to receive - one GC, one not-hard to find LE, and one HTF LE from your dreams? Katharina or King's Daughter Death Adder or Thunder and Blazes Yvaine or Orange What styles of artwork do you like? Art nouveau, classic children's illustration (what I wouldn't give to find some inexpensive Kay Nielsen or Arthur Rackham prints!). Rock posters. I'm pretty art-ignorant. Would you like Mexican vanilla or silver rings/necklaces? Sure! What is your favorite color? Deep red. What is your favorite season? Fall and spring - and they're both always too short! If you could live anywhere in the world and money was no object, where would it be? I'd have a house in Sydney (or Melbourne, I can never choose), one in Brooklyn, and one in Portland (OR). And I'd take a lot of vacations to Stockholm. When you are having a really rough day, what do you like to do/have to make it a little brighter? Honestly, probably make a good cocktail and buy myself some nail polish on the internet. Would you like if your witch sent a regional pop/soda? If so, what type (Root beer, creme soda, cola, citrus-flavored, chocolate-flavored, etc...)? Ha, sure, if it doesn't explode! Root beer, ginger beer, anything unusually flavored. Do you want to receive one big package or a bunch of small ones? Digital stuff all at the end when the box should arrive or as we go? Whatever works for my witch works for me. Do you welcome knitted items? If so, what would you like most? (amigurumi, washcloth, socks, shawl, shawlette, scarf, wrist warmers, hat, etc.) Do you have any favorite fibers? How about any fiber allergies? Favorite color for knitted items? Sure, especially scarves! I still really want the damn scarf Amy Pond wears in the DW episode "Vincent and the Doctor." Is there a quote that resonates with you, or that you particularly like a lot. Would this be something you would like artwork made of for your walls or a shirt/bag/scarf? "If I don't let myself be happy now, then when?" "We tell ourselves stories in order to live." And my most favorite quote of all is the page-long quote from Gaiman's American Gods when Sam explains what she can believe. It's here. Also, STARBUCKS, Yay or Nay? Anything you particularly like? Yay when there isn't an independent coffee shop around. Also I have a weakness for caramel macchiattos. If you happen to find out who yours is, how much would it bother you? It's fine! I'm pretty bad at hiding my tracks so my witchees often figure me out; if that happens on my end, no worries! Are there any BPALs that you loved the idea of, the imagery - whether artwork or description - but which didn't work out for you? (I'm asking because if they did, you might mention them elsewhere, but if not, the imagery might be helpful) TONS. I haaaate red musk and am not much for the heavy/sultry scents, so while I like the Carnival, the scents rarely work for me - and I adore Neil Gaiman but almost none of those scents have worked for me either. Put your mp3 player/online music/itunes/etc on random and list the next 10 songs here: "Fuck Was I," Jenny Owen Youngs "Pivotal," Cursive "The Cure," Tegan and Sara "Wedding Gloves," Frightened Rabbit "Nail in My Coffin," The Kills "Lost Kitten," Metric "Brace and Break," The Thermals "When I Get Old," The Descendents "Texture," Catherine Wheel "Coda," EMA Confession: I have a lot of soundtracks in my iTunes, but I don't listen to them much, so I took out the TWO tracks from the BSG score that it tried to make me list! I may have massaged this list a little since my iTunes is also full of weird stuff I downloaded for an old job and never listen to... what is your favourite object, that you own, ignoring sentimental reasons for attachment? So I guess something you find beautiful, or fun, or incredibly useful. I'm super-sentimental so this one is hard. I'm not even sure I have anything that I'm not emotionally attached to on some level (and if I do, I'm probably trying to get rid of it!). How big is too big...for something to hang on your walls? If I'm painting you a pretty picture, are there maximum dimensions that you have/prefer? Hmmm. I don't really know. I guess no bigger than your average concert poster, but I don't know how big that is! Is there anything from Australia you would like? eg: snacks (yes, you can ask for Tim Tams!), books, magazines, memorabilia? Can you just send me the whole country? (We're hoping to spend three weeks in Australia for our honeymoon.) Do you have any problems with swearing or particularly off-color humor? Swearing is just words some people don't like. I'm more then good with off-color humor when it's "dirty"; if it's racist/sexist/bigoted I am not good with it at all. What style is your sense of humour? Easy! LOL. And fairly wry. Opinions on table top games, from cards and board games, to dice and rpgs. What do you like? What don't you like? Favorites? Any classics you like? Do you collect any? I love Scrabble and Trivial Pursuit, and, well, Cards Against Humanity (which I am going to have to download to make my own deck, since I refuse to buy things from Amazon). I don't really collect games, though, since they take up a lot of space. What would you like from the most recent BPAL update? What are you planning on buying for yourself and what would you like to try? Since I run decant circles, I'll be trying everything eventually! Is there a literary character you identify with? Even if it's not spot-on, just someone you found yourself having that "I identify with this" feeling? Yes: Elphaba from Wicked (the book, not the musical). There are others, but Elphie is first. What are the three books you most want to read right now, and which you don't already have? Anything I want to read is probably on its way to me or will be soon - the bookstore job. But the three things at the top of my mental to-read-but-don't-have pile are Rebecca Solnit's A Field Guide to Getting Lost, any of the Elizabeth Hand books I don't yet have, and Kate Zambreno's Green Girl. Would you like something from Empire Edibles? In theory yes, and I LOVE caramel, but I'm worried it would melt - it's hot here! Is there anything small you try to collect from everywhere you visit? Squashed pennies, if I see a machine! What fandoms do you belong to? None in the super-active sense - I don't write fic or anything - but I keep up with Doctor Who, Game of Thrones and Orphan Black, and am a pretty huge LOTR fan. And I do love All Things Whedon. I'm addicted to the Doctor Who cosplay communities not because I cosplay anyone on purpose, exactly, but because I love the clothes Amy Pond and Clara Oswald wear, so I collect those when I can! What cheers you up? Hanging out with my fella, reading, cross-stitching, friends ... the usual! Going for a walk, too. Would you like anything from an European country? Any particular food or goodies, magazines, books, whatever would be available to your witch in his/her country. I love foreign candy. There is probably a longer answer for this one but I'm tired. Do you like bags? If so, what type (rucksack, clutch, shopping bag) colour and would you like/need a new one? Maybe too much. Most of my bags are Queen Bee (two from ebay, because those are expensive, at least for me!). I like smallish shoulder bags - big enough for a book, wallet, phone and keys. What's your favourite comfort food(snack or candy etc) and/or drink? Food: steamed broccoli and cheese sauce, or burritos. Drink: a Manhattan with good booze, please. (If I can't have alcohol, I'll indulge in a soy mocha or, if at Starbucks, caramel macchiatto). If you knew you were going to live comfortably for say 800 years, what profession, calling or project might you pursue with some of your extra years, which you imagine you may not do in the life that you have? I'd fence professionally, if I could; I'd be a marine biologist; I'd really want to be a stunt double (see also: fencing); I'd spend a lifetime in academia doing women's and cinema studies ... there are SO MANY things. I wish I could live for 800 years. What colors/style is your kitchen decor? And do you entertain in your home? Crowded. What, that isn't a style? We have friends over for Buffy Night weekly but it's mostly about wine or cocktails and take-out; we haven't managed to throw any dinner parties. Yet. (It's a very small table.) Are your ears pierced? Yep, three holes in the left, two in the right. How do you feel about traditional picnics (namely the intimate table for two variety)? Old-fashioned basket or something more utilitarian (cooler/insulated bag)? I like 'em but don't partake that often! Last time I did, my fiance and I ate snacks and cheese on the High Line park - and drank rosé out of a Vitamin Water bottle. It's a very good trick. I don't really bother with fancy containers (no space for storage); a tote bag is fine! If you were put in a room with 100 random other people the same age and sex as you, from your country, in what way do you think you would be different from the average? Hmmm. I started reading when I was 3. I lived in Australia for four months. I moved to NYC for college at 17. I'm a fencer. Witchee, do you cook? Do you do all the cooking? Is it a chore or a pleasure? I do, but not as often as I'd like - it's a pleasure except when I have no time, and then it's a chore. Which reading level do you prefer to read in, YA or Adult? Or even both? I read both. Lately it's been a lot more YA, though - I'm just not in the mood for grownups. If you could have one rare bpal which one would you choose? I ... don't know! Probably Quincy Morris, because it smells amazing on my fiance. Oh, and Yvaine, because I've come to love lavender over the years since I parted with my partial. Do you enjoy scented candles? Certain sizes that you like? What kind of scents or brands? With very rare exceptions, no - too many of them smell the same to me, and I'm often sensitive to non-essential oil scents. BPTP candles are wonderful smelling, but something in them gives me a headache every time. I'm not opposed to trying new brands, though, if they're tea lights, and in the fruity/citrus/herbal varieties! Do you like Sockdreams? If so, what styles would you prefer? (You can also link your wishlist.) I loooooove Sock Dreams, especially knee socks of all kinds! Do you need hair accessories? If so, what kind or color? I usually put my hair up in a clip at work - I don't know what it's called, but I twist my hair and then clip it - and I only have ONE of these damn things, so sure. What is your favorite shade of blue? True robin's egg (so many things claim to be this color and are not!), navy, periwinkle, cornflower, sky. I like most non-neon blues. If you were to start learning something new (intellectual or craft or hobby), what would it be? Ummmm. I might like to learn to letterpress. I'd like to learn about a lot of things. What about candy? Do you have a sweet tooth? I do, alas! But I've been trying to eat better candy, like, not mass produced crap that's made of nothing but corn syrup and chemicals. I don't stick to this very well though. Do you have an e-reader? What kind? Would you like to get ebooks? Not a dedicated e-reader, but I sometimes read on my iPad or phone. I'm really not lacking for books, though! If your witch is an extremely crafty sort, and she were to send all kinds of homemade foody goodies and handmade crafty stuff - what are items you would NOT LOVE to receive. Please dont hedge on this one...some of us are serious crafters and will be making most of what we send! I guess I'm not big on tchotchkes that don't have some kind of purpose - though there are definitely exceptions to this (I adore the crocheted Totoro dixiehellcat sent me once!). I am not big on baked goods because I love baking myself. I don't really care for wire-wrap jewelry. This question is kind of hard. Witchee dear, do you like video games? Are there any you want to play? Do you have a large library? I LOVE certain games, primarily any variations on Mario and Zelda! I still don't have Skyward Sword. I have a Wii and a very small library and am definitely open to new games. Do you have something you do, without fail, as a personal daily habit/ritual? (Examples: pen-and-paper journal keeping, tea/coffee drinking, morning yoga, nightly bedtime reading. I'm kind of thinking on things that would be dear to you and might need small supplies or could use certain extras. ) I used to, but I've gotten very bad about these things. Do you wear nail polish? What colors do you tend to go for? What are your favorite brands? Are you open to trying indie brands? Yes! NerdLacquer is my absolute favorite, followed by Enchanted. I went on too many nail polish binges last year, though, so I'm trying to stick to just the stuff on my wishlist, mostly! Name three BPAL scents you have tried, but are dying to get more of. Uhhhh. Um. I'll come back to this! Do you still write real letters on nice stationary to people you like/love? No, I have terrible handwriting! Do you like/have space to garden? If so, what do you grow? Tiny Brooklyn apartment, no outdoor space, boo. Do you like sample sized things? Think lipgloss, mascara, bodylotion, scrubs, mini candles, and so forth. Yessssssssss. Do you use solid soaps at all? If so, what kind do or don't you like? I do - I use Haunt, Villainess, and Arcana. Have you ever tried Cocoa Pink? If you are curious about it, what looks interesting to you? I love Princess Poo! I've run out, though, because sometimes I find that scent list overwhelming. Do you like Lush? If so, what is your favorite product that is currently available, also, what is a product that you love but has been discontinued? I do! I don't know what is currently available or not but I would pay through the nose for some Ibiza Party Shampoo. Anyone a fan of Shiro Cosmetics? Any particular products? Eye shadow pigments in general? I don't wear much makeup beyond nail polish and lip balm/gloss. Are there any companies, products, or items you boycott? AMAZON. Partly because I work in an indie bookstore, but also for a ton of reasons including shitty business practices on so many fronts. As I am in Japan, what sort of things would you like from there? Anything to do with Studio Ghibli! Since FB and the FB Gusp group (and the BPAL Sorority which is quiet) have become gathering places...what are some of your favorite Facebook pages you like? I don't even know what those pages are! I mean, I'm on Facebook, but other than haunting some of the nail polish groups, I don't spend much time on anything but the timeline. Dr Who? Yes! How much do you like lipbalm? Flavored or unflavored? What are your favorite brands and flavors? I love it, I don't care if it's flavored or not. Burt's Bees and Pacifica are a couple of favorites but I'm not that picky. Do you like and wear lipgloss? If yes, what colours? Sometimes, provided it's not the gross sticky kind! I like warm/neutral tones. Your feelings on Adagio teas: If you've never had anything from them, would you be open to trying them? If you HAVE had them and like them, name some favorites blends. And if you had them and dislike them, can you name a few *other* tea companies you're into? I don't drink a lot of tea, especially since Invisalign is cramping my beverage style. What about coffee? Would you like to get coffee send to you? Whole bean or ground? What are some varieties and/or flavors you enjoy Coffee YES YES YES flavored coffee NO NO NO. While I am not a huge Starbucks person anymore (I am not a huge huge corporations person whenever possible), I freaking love Starbucks Christmas Blend. Who is your favourite female of all time? Historical, literary, ANYTHING, and why? HOW AM I SUPPOSED TO CHOOSE THIS. If you were a Disney princess you would be?: Belle. I'd like to think there's a bit of Merida in me, though. I do play with swords (I fence, though not currently!). Would you like a seashell from Florida? Nowhere to put it, really! What craft project do you currently have on your docket or that you want to start? And that craft goodies would be welcome? PILES of cross stitches. I welcome supplies!

I get so much oregano from this that I smell like I just dumped the shaker from a pizza joint all over my head! It makes me hungry.

Another happy sniffie-circle participant here! I was very wary of this one and might not even have tried it had I not gotten it in the circle - honey and I never get along, and much as I want to like pomegranate and plum, they usually don't work for me either. But this surprised me! At first sniff it's very sweet, but not quite as immediately NO-inspiring as I might've guessed; it sort of has that candy-hearts thing that Pink Phoenix has in spades - which, to my surprise, makes this really appealing! I only really get the rose in the throw; up close it's fruity sweetness, and honey - which usually does something you do not want to have me describe on my skin - is behaving. But pomegranate tends to turn waxy on me, as does plum sometimes, and this is no exception. It's a lovely scent, but on me it wants to be a candle. I bet it smells absolutely luscious on the right person!