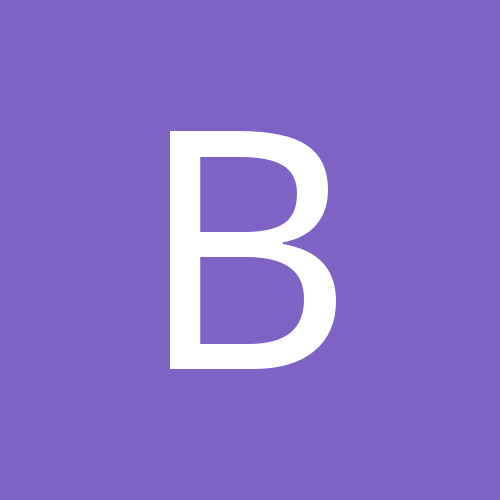 Content Count

367

Joined

Last visited
About brit_brat100
Rank

evil enabler


Birthday

11/19/1984
Contact Methods
eBay
AIM
Livejournal handle
ICQ
MSN
Yahoo
Website URL

http://www.myspace.com/3825467
Profile Information
Pronouns
Interests

Relationships, music, leopard print, candles, video games, horses, art, faeries, nature, sea life, photography, cooking, DDR, sex, gaming, tea<br /><br />Favorite Links:<br />www.questionablecontent.net<br />www.livejournal.com<br />www.googoodolls.com<br />www.isleofeden.com<br />www.prairielandherbs.com<br />www.adagio.com

Mood
BPAL
Favorite Scents

Scents: Cockaigne, Dorian, Eat Me, Gluttony, Saw-Scaled Viper, Sugar Cookie 2005, Thalassa the Galapagos Mermaid Notes: Vanilla, Cinnamon, Almond, Berry Categories: Foody/gourmand, Aquatic? Least Favorite Notes: Dragon's Blood, anything super floral
Astrology
Astrological Info

Never mess with a scorpio. Period. And I'm a red head. You put it together. Sun: Scorpio Moon: Libra Rising: Sagittarius

Chinese Zodiac Sign
Western Zodiac Sign
Since I'm not using this as a sleep aid, I'm only testing for scent. This is a very potent lemon herb scent. The boyfriend seems to like it though. =)

Dark and heavy incense that stays the same throughout.

Imp: Sweet citrus, very refreshing. Wet: Almost like cookies, which is happy, I must admit. Dry: Powdered hard fruit candies. From Disney Land. Man, those things were so good. It brings happy memories, but I'm not sure I'd wear this.

Imp: Chocolate and cherries. Wet: I get hints of the evil patchouli, but I think I can ignore it. Dry: This is literally bitter-sweet. My nose twinges, but then it's quite nice. Beth is an absolute artist with balance.

Pine and other forest trees. And then it's just soap. Pine soap, but soap still.

A soft, sensual, luxuriant blend with a wicked bite: hazelnut, buttercream, honey mead, rum and sweet almond. Very fruity!! This stayed very fruity and sweet for a long time.

Imp: Bitter flowers Wet: Flowers, flowers, and more flowers. Yuck. Dry: A big no for me. =(

Imp: While it does strike me as flowers, it's actually a bit more fruity. A nice suprise! Wet: Very refreshing. Wow. This could be an amazing summer breeze scent. Dry: I like this in the same way I liked the Apothecary. Gentle and very pleasant.

Imp: Soapy, like Ivory soap. Wet: Ooh, chilling on the nose! Dry: Pretty, but still kinda soapy. Oh well.

brit_brat100 replied to viciousviolet's topic in Ars Amatoria

Imp: Heavy, like velvet, and very exotic, but I can't pull out any notes. Wet: Pretty much the same. Dry: A very alluring scent, but I think it's a little heavy for me.

brit_brat100 replied to miss apple's topic in Halloweenie

Right off, I got the buttery pumpkin note, but it quickly overtaken by the sage and sweet grass. This went very herbal on me. Unfortunately, I have yet to find an herbal blend that I really like, including this one.

brit_brat100 replied to portalkat's topic in Halloweenie

I get the incense straight off, with a really subtle hint of currant. After this mellowed down and dried, it was a very pleasant incense sweet scent on me. I like it, but I don't know if it's special enough for a bottle. Very nice though.

All the depth, beauty, and darkness of All Hallows Eve. Truly, the scent of autumn itself -- damp woods, fir needle and black patchouli with the gentlest touches of warm pumpkin, clove, nutmeg, allspice, sweet red apple and mullein. 2007 version I decided to try this, despite the evil patchouli. During the dry down, the patchouli was madening, but a little while later this turned into a really nice sweet/smokey scent. I really get an autumn feel, very woodsy and slightly sweet, and damp. I don't think I love this enough for a bottle, but it fits the season so perfectly. Well done, Beth.

brit_brat100 replied to requieminblack's topic in Halloweenie

As one who loves the foody, this was too much for me. The caramel and chocolate and sickeningly sweet and way overpower the pumpkin. I really thought this would be the favorite, but I was dead wrong.

Imp: Sweet almonds!! I get something else that reminds me of grass. Wet: Oh, something is off. Very heavy and weird. Sweet in a bad way. I really hope it morphs into something much more pleasant. Dry: This isn't awful, but it's still weird on me. A bit discomforting and nauseating. Definetly not for me.