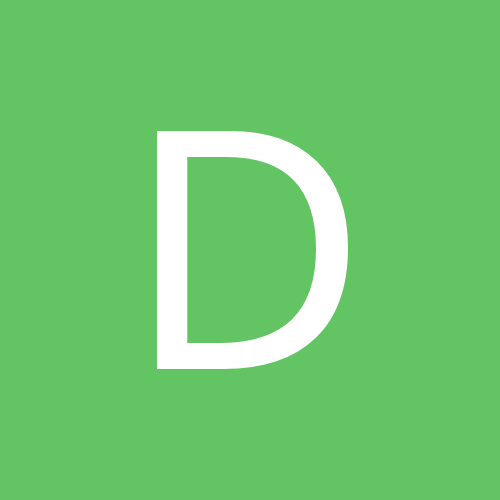 Content Count

2,630

Joined

Last visited
About darkitysnark
Rank

1/32 too few


Birthday

01/15/1976
BPAL
BPAL of the Day
Favorite Scents

Bearded Lady, Danse Macabre, Faustus, Jabberwocky, Morocco, Queen of Sheba, Tombstone Clove clove clove! Cedar, vanilla, amber, spice, resins, incense, ginger, some foody scents, and in my most secret heart of hearts... florals (just a little bit). My enemies are lotus, lemon, berry, and ozone scents.
Contact Methods
ICQ
Website URL

http://darkitysnark.livejournal.com
Profile Information
Pronouns
Interests

Currently cultivating crafty, culinary, and cosmic caprice to cope with creeping cantankerousness. Copacetic?

Mood
Astrology
Astrological Info

Capricorn, moon in Cancer, ascendant in Leo (but I really don't know what that means)... also straddling Rabbit and Dragon signs (between lunar and solar calendars)/Wood element

Chinese Zodiac Sign
Western Zodiac Sign
I split Hope & Faith with kittyflop as she is on the quest for a good rose blend, and I've recently become All About the Violets. In the bottle and wet, this is more soapy floral than sugary floral to my nose. I have recently discovered that my skin loves the sugars so I knew it was just a matter of drydown and time... I'm now enveloped in a warm, sweet, light purple haze of deliciousness. This isn't an everyday scent for me (it is just on this side of going soapy at any moment), but definitely one I'll reach for when I want to feel girlie with a touch of naughty.

I've only whiffed Crumpet Rebellion on inanimate objects (in edenssixthday's scent locket along with MB:Underpants (I think?), and on the sample card I've got heavily baggied right now) because of some irrational fear that this would morph into some holy grail foodie scent on my skin. So my review is a bit one-sided. But what a delicious side! Seriously, I wanted to nibble on that locket. And I'm trying very hard not to huff my little baggie o' scent right now too. This is a dark, purple berry (flips between blackberry and black currant for me) with a buttery, crumbly crisp. I'm usually pretty butter-shy (Shill scared the bejeezus out of me, and I don't care for Jack because of the butter I have to get through to get to the rest of it) but this butter seems to be held in check by all the purple (which also tends to be a bully note for me). This is really well balanced and just absolutely delicious. It not only has me craving baked things, but a nice strong coffee too!

Intriguing! I am not normally a fan of the aquatics. They go immediately to dryer sheet on me and don't come back. But I love woods, and anything that is not traditionally "perfumey" like stone will always get my attention. It seems for me that my monthly special time doesn't turn anything into cat pee (which is a blessing) but my skin does tend to eat up more delicate scents. It seemed like in comparing the same blends with other BPALers this weekend, several blends veered off into completely different corners of their components. Shanghai Tunnel was no different. Though it started with the in-the-bottle startling dryer-sheet wetness I've come to associate with acquatics and bamboo scents, that dissipated within the drydown phase. What was left was what kittyflop likened to "something sort of green and slimy, but in a good way". It was like a muddled non-food herbal releasing it's odor into the initial liquid. About half an hour later or so, I picked up a very subtle, cool wood note and a sort of gritty, gravely stone. Very clean and really different from anything else I've tried or have. It's not the usual blend that I reach for, but just for fascination alone this one is at least worth trying, if not having around for the occasional ol factory shake-up.

Since I have been smacked upside the head by Murphy's Law of Lunar Cycles, and How They Line Up Way Too Well with Massive BPALing, I have been smelling The Unheavenly City on a number of other people. I wanted to get this for my MIL as a replacement for her bottle of gardenia SN that was lost in her house fire and loved the idea of the other notes going into the blend. This is a very red blend. The wee dab I put on my wrist from the tester looked like a dollop of lip gloss! I can see the red musk before I even smell it! On me, but more importantly, on everyone else that tried it, the predominant note up front is an assertive (but not meaty and aggressive, as it can sometimes be on me) gardenia. There is jasmine and rose as well, but it's gardenia's show. This all calms down a little later (probably due to the creaminess), but still remains mostly gardenia to my nose. The bit of spice is not proportional to the shade of the oil to me - it's very subtle and unobtrusive. Beautiful. Now... how to explain the nekkid lady to the MIL...

Huh. I think I might have tried two different biggerCritters in the last two days? Help me out folks, here's the scenario: Trial 1 moontess () recommended biggerCritters as a possible alternative to The Unheavenly City as I was concerned that my choice of this blend for my MIL would be somewhat tempered by how she received a blend with such a name and such label art (she's a very conservative, deeply Lutheran woman to whom I gave a bottle of gardenia single note a few years ago prior to a house fire in which the perfume was lost. Cry for the loss as well as my run-on sentences.) The bottle had what I consider more of a "regular" Lab label, no special art, just text. On me the blend flashed sweetened gardenia and immediately went to a warm, creamy vanilla frosting place. On moontess the blend stayed a candied gardenia. At this point I was convinced this was the (non-scary-making) MIL blend to beat. Trial 2 Today I went to the BPAL vending table at Convergence and discussed my strategy with my companions (as one is wont to do prior to a major spending spree...) who recommended I give the tester a try. The tester bottle at the table had a cute four-color drawing of oogly eyed monsters. On all four of us the predominant floral note was jasmine. I have no beef with jasmine anymore, but jasmine is still the ol factory bully for me. Once something goes jasminey, it's nigh impossible for any other note to get any leeway. Eventually, I got a very light foodie-frosting base underneath the jasmine, which was nice... but still jasmine. Of all the jasmine blends of Beth's I've tried, this one is probably one of the most balanced. Having said that, it's still jasmine. So... has anyone else experienced this? I am going through hormonal shifts this weekend so I'd understand if the difference only happened on me, but based on how bC was on moontess I just have to wonder...

Aw, sweetie. I'm so sorry. I was really upset that you didn't get to go either. I think chocolate is a capital idea. And... hm... I might not officially be your Switch Witch anymore... but...

Snarky will be on the lookout, then. Just be forewarned: there was a bit of gushing just now on the LJ (and a decided lack of nekkid b00bies there too) as well.

It's you! I missed you! (Snarky got so excited, she broke her third person rule.) Oh, and er... yeah. Snarky is quite adept at the false advertising. Or would that be falsie advertising?

She is ever the optomist, isn't she? Must be the required temperament for mail-order-bridedom. You understand! Henry hits Snarky's nerdy geek kink so hard. Gah. Wouldn't you have loved to see Amanda as Mark's beard during previous mother visits? Snarky bets they make a great fake couple! So the Snarks caught up last night. They were a bit underwhelmed by the season finale. Maybe Snarky's expectations after the finale of 2.5 were just set too high... the whole lyric quoting relay at the end just didn't work for for them. Even though the show been talking about Earth this whole time, dragging in something that is part of actual history was just too dissonant for The Mister and Snarky to handle. But the pacing and the tension and the wacked out camera (and really, even the soundtrack if they could just let. it. go.) did do a pretty awesome multi-front crescendo. Just... maybe not enough to tide a fan over until 2008 ieeeayah! . Snarky has no idea about anime. She just sort of stumbles across stuff every once in a while. She actually learned about "Princess Tutu" from her sporadic lurking of a former Switch Witchee who keeps a very literate and well-worded blog.

Snarky has absolutely nothing profound upon which to pontificate. She has completely rotted out her brains on television lately (TV "watching" - which is more like TV listening the way Snarky does it - is the perfect companion to repetitive lace knitting) and can only bullet point the programs that have permanently wiped out such things as high school calculus, family members' birthdays, and her favorite cornbread recipe: * 24: mmmmm Baueriffic. Not that the show is meant to be plausible in anyway, but the Snarks do like getting a good workout early in the week. * ANTM: Snarky started watching this in earnest again last week and confessed, tail between legs, to her co-workers that she had... only to find out that they had been sneaking episodes too! It was the freakin' laser beams that pulled them all back in! * Babylon 5: they are up to season four and are really enjoying seeing all the arcy goodness come to fruition. Snarky especially enjoys the cast commentary included on the tenth anniversary DVDs (Kosh's "eye" is referred to as "the sphincter" ) * Battlestar Galactica: the Snarks are still unable to watch their favorite show on its new night because they are only getting older and crankier and really do require a reasonable bedtime on Sunday nights. So no, they haven't seen this last episode yet. They have gotten the shock wave of angst from across the country from their BSG loving friends, though. * Grey's Anatomy: this show is thisclose to going On Notice. Snarky would really, really like to know where all these Izzie/George 'shippers are. Because she wants to understand why the sudden luurve where there wasn't any at all, and why all this support for this magical luurve and JUST WHY?! It makes no freaking sense. * March Madness: Snarky isn't really paying attention to this, but it is what's on at ChezSnark. So it gets a placeholder. * Planet Earth: The Mister stumbled across this series on the Discovery channel last night. Amazing, beautiful, breathtaking footage. Even (possibly especially) the brutal moments - like the shark pursuing and ultimately devouring a seal in midair - are just absolutely captivating. * Princess Tutu: Snarky did not get the whole shojo thing until this weekend. This is the perfect confluence of Snarky's dance background, her love of fairy tales and story telling, and all those stolen moments of pretty-boy anime oogling back when she visited her cousins in Hong Kong. Really very clever. * Ugly Betty: awesome as always. This show has the palette of an Almodovar movie crossed with the subversive joy of Peewee's Playhouse plus the deftness and timing of a Gene Kelly dance number (and sometimes also the tight sailor pants to boot!). Or something. Just total eye candy and wonderfully snarky/bitchy/delicious throw-away lines. Snarky is either planning on getting a life soon before her ass completely melds to the couch... or... well, there is Eunny's print o' the wave pattern she could be working on... (as soon as she finds cobweb weight yarn. )

Yay for a good spring chop! So.... exactly how short are we talkin' here? And... I hope you do alright on the maths. I hate the maths. That's why I lurve the excel spreadsheets.

Fruit! I sometimes pre-peel orange wedges and package them up to bring to work. I have a huge sweet tooth. Come to think of it, I also have a huge salty tooth. So pre-packing snacks is vital to my having a functional work day. Or else I am totally panicky from snackiness. Congrats on getting through another roller-coaster week, and good luck with the gradual de-cluttering (I need to check that site out too!).

Snarky does not know what you are talking about as she can totally sprinkle sunshine, love and understanding throughout the office with the power of her mighty spreadsheets. Totally. That is the biggest reason for The Mister's career change choice. He is completely a teacher/healer type (Snarky is a Champion, so she was being very literal about the -leadering) and this would be a great way for him to fulfill that need.

I choo choo choose you! Snarky has been up to her eyeballs in work. Lots of time-sucking, mind-melting office monkey duties that leave her with little time to do things like post coherent blog entries and string more than three related concepts into a happily trundling train of thought. So here are the boxcars that are rattling around at the moment: * The Mister has decided on a Major Career Change. He made an attempt to return to his old soul-sucking, life-draining, anxiety-attack-making job for two days last week and has not been back since. Snarky is absolutely OK with this (beyond OK, more like -leading and just about to start a stadium-wide wave) and has already seen how much better he has been for having turned this corner on his own. The Snarks are getting The Mister signed up for massage therapy school this afternoon. To be honest, Snarky does not consider The Mister the most adept masseuse. But he is an excellent customer service guy and a very quick study. His research into successful careers for his Myers-Briggs personality type (INFP) all point to some sort of one-on-one therapy (be it psychological or body work-related) and so... this is the direction they will be taking. They attended an orientation at one of the local LMT institutions and got to take a class (with actual partial nudity and the touching of bodies!) and even with the clinical setting, circulating teacher, and random other nekkid and touchy people in the room... it was a really positive, instructive, and decision-making experience. She hasn't seen such a shine in The Mister's eye since they first started casting their gazes Westward, wondering if they could make a life in the Pacific Northwest. * Snarky has started to work out, again. This time she's focusing more on her (languishing) yoga practice. Today she feels five miles long, as if her arms could encompass whole attitudes of thought rather than just her gradually de-cluttering desk. * Oh, and Snarky started knitting again. She is sort of doing a tangential KAL with the BPAL knitters (with whom she has regrettably lost track) and has been cranking on the Rona Lace Shawl from Knitpicks (using the suggested KP Alpaca Cloud in a Midnight, which is maybe not the best color choice given her current extremely poor lighting conditions at home). There have been numerous errata already in just the first 50 rows. This is apparently the week for Snarky to be OK with normally crazy-making things, though, because she is absolutely OK with this. She isn't even putting in any lifelines as she galumphs along on this shawl. * Textured Vegetable Protein is amazing stuff. The Snarks will never be vegetarians, but the consumption of meat has gone way, way down on their dietary habits -- enough so that they will probably make it a luxury item (which will allow them to focus more on local, organic, "humane" (or at least as humane as possible while still being, you know, meat) options). There were probably more boxcars to add to this train, but lunch is calling (The Mister's Magical Sweet Potato Quesadillas). Snarky hopes all of your trains are also enjoying the downhill side of this week.