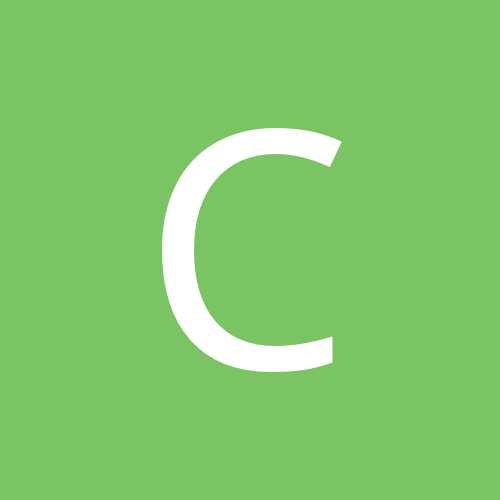 Content Count

3,410

Joined

Last visited
27 Followers
BPAL
BPAL of the Day
Favorite Scents

GCs: Black Opal (discon), Bayou, Fae, Itasou Kansei Nenkan Jorou No Fuuzoku (discon), Leanan Sidhe, Lucy's Kiss, Maiden, Sybaris, White Rabbit, The Witch's Garden, Yvaine (discon) LEs: Allison Gross, The Chilling Cellar, Lilith Victoria, Et Lux Fuit, Hod, MB: Underpants, Chrysanthemum Moon, Gennivre: L'Artiste du Diable
Astrology
Chinese Zodiac Sign
Western Zodiac Sign
CrazyPretzel posted a blog entry in --

Alcohol: I don't drink a lot but do enjoy alcohol. Used to love real ales but beer upsets my stomach badly now, so I'm branching out a bit: love smokey peat-y whiskeys, gin, ruby port, and muscat wines. I'm not sure anyone shipping from abroad could send me booze but boozey chocolates would go down a treat. Pumpkin: I love pumpkin and don't get enough of it in the UK! Pumpkin pie, pumpkin bread, pumpkin spice lattes all a definite win. Want anything from Yellowstone? Like a bear? Maybe; gorgeous natural scenery is always good. Decorating: I hesitate to post pictures of my living space just because there's a gap between how it *is* and how I *would like it to be*. My Pinterest board titled 'Nesting' is a better barometer. Are you a fan of the TV show Penny Dreadful? We watched it all and enjoyed it. What are your coffee and tea preferences? Do you prefer one, the other, both, or neither (and if it's neither, what about things like hot cider and cocoa)? Loose leaf or bags, whole bean or ground? Is caffeine OK? Any gadgetry you're in need of? Any brands or flavors that you particularly love, loathe, or want to try? Love coffee, including flavoured coffee. Needs to be ground as we don't have equipment to deal with whole beans. Like black teas, including nutty or plummy flavours. Bags preferred as we usually ignore the loose stuff. Enjoy the scent and flavour of green tea but drinking it makes me queasy. Adore Zhena's Gypsy Tea Coconut Chai, cannot get it in the UK. What's your sense of humor like? Do you enjoy puns? Play on words? Dirty humor? Dry humor? Who are some of your favorite comedians? I'm a UK resident by choice so that probably tells you a lot right there. I like wordplay and I like dirty humour (Jack of All Trades cracks me up). Do you like board games? If so, which ones? Traditional or more unique? (like Settlers of Catan, Small World, Red Dragon Inn, etc) My husband and all of our friends are board game nuts....I'm not. Is there anything that you specifically do NOT want to receive? Um. I have an overabundance of envelopes at the moment... and dust-catchers and doo-dads drive me nuts. Things I can read, eat, wear, use, put things in, are all great. Plain or fun socks? Fun and cosy Name one (or as many as you would like) thing you would like to learn more about? Basic sewing, gluten-free baking What one thing you would like to do more of? Rest! I work full-time and push myself to do a lot besides... I'm not very good at slowing down and feel stressed and guilty when I do. Save the bats? Adore bats, one of my favourite animals, save them, send me souvenirs, by all means. Kitchen needs or wants? I guess if there are any gadgets or recipes that make a gluten-free diet easier, that'd be good. Makeup! I already have more than I use, plus really sensitive skin so... not really. Lip balm is great though, Tokyo Milk/Tokyo Milk Dark are favourite brands. Chocolate? In case it wasn't already abundantly clear, yes, I love chocolate Milk or dark, not white. Halloween themed? One of my favourite holidays, so I don't mind things being Halloween-y or even very Halloween-y Animal Affinity? Bats, bees, birds, cats What items from the Weenie update interest you, should you have to option of getting anything as a gift from your Witch??? Would you be ok with decants, or bottles? Sugar Skull, All Souls, Second Spring, and the apple scents look interesting, likewise any single notes that are apple-y or pumpkin-y. Or leaf-y. Decants or bottles fine.

CrazyPretzel replied to RaeiNarcissus's topic in Yules

This starts off as a gorgeous, exotic leather & spiced coffee scent on me. The leather is very smooth and sexy. This is sweet but I think it would be lovely on a guy regardless. The far drydown is like a lightly spiced vanilla that stays on the skin for hours. I can smell it in the morning after a previous night application. I just had a little of this to skin test; now I need more!

Purple Spotted Swallowtail starts with a strong blast of lime that is a bit cleaner-y, but it quickly becomes tempered by the clove and balsam. The lime keeps the clove from becoming too bitter. The long drydown for me is plum and soft opium poppy. I don't get any discernible amber from the blend. This is a very pretty and unusual summer scent.

This is freakin' gorgeous. Fresh from my decant and before looking at the note listing I thought I smelled tuberose or lotus - the sort of floral that's not only very sweet but juicy. On my skin I can smell a soft, creamy peach scent just like Dark Alice mentioned. I wonder if that's what happens to black currant when you sweeten it right up with sexy flowers and vanilla bean As it continues to dry a soft, pure herbal note comes out, and the fruit stays pure and strong. I'd call this one a fruity floral but grounded by the musk. Absolutely wonderful and a bottle purchase for sure.

This is pretty darn close to the description It smells like warm, delicious wood spice to me, with a generous overlay of burnt sugar. It's pretty scrumptious and may be big-bottle-worthy.

I think this one definitely isn't a winner for me. While it's wet, I can smell dark purple fruits combined with a strange dry, papery note that might be the linen. On my skin the fruit remains prominent and I can smell the opium poppy as a distinct note. The lavender is soft and pretty, a little powdery, but there's still that odd paper smell that's making it a bit off. As it continues to dry a spiciness comes out - it doesn't smell like cinnamon to me but it definitely makes it sharper.

CrazyPretzel posted a blog entry in --

How would you feel about kitchen towels and other similar household objects, if they are pretty or a souvenir? I'm not at a permanent address right now, so things like that would be better for a later round. How did you dress up for your last party or compulsory-formal-dress occasion? A rainbow-coloured floor-length backless silk dress with tiny rhinestones, golden hand bindis, and a giant pink hairbow. No, really. Do you enjoy puzzles/riddles? (Cryptograms, Sudoku, Crossword, Jigsaw, etc) Yes, I quite like crosswords. Can you sum yourself (whether it be personality, life's goals, ethics, whatever) in 10 words or less? Sure. Triple air sign. Now go read about astrology How about little bottles of booze? Ya wanna? What kind? They'd never clear customs! Otherwise, yes What are your views on fudge and brownies? (Also, if you live in a warm place, where the fudge might melt, that'd be helpful to know. Or, if you're diabetic and fudge is death, that'd be useful to know, too.) I really love fudge and brownies. They wouldn't survive the heat here, but if you wanted to send, say, a brownie cookbook my way.... Also, what about mochi? Love it, hate it, baffled by it? Up to my eyeballs in it over here. Anything from the update ya'll are liking? BPTP UPDATE Bath potions! I'm going to be ordering a bunch for my sweetie's birthday (FINALLY a man who appreciates scent!) Does anyone like kimchi? Hell naw! Would you be interested in a sample box(from somewhere like Birchbox or loosebutton)? If it smells good and/or is shiny, yes You have to place a Lab and Trading Post order. Right fuckin' now. No spending limits. What do you buy? All of the atmo sprays on my wish list. All of the Halloween bath goodies. All of the Salon imps. And then everything else on my wish list. Paintbox Soapworks - anything you're interested in, in general or from the latest update? Ooh, I've never tried PS but they look rather nice! Maybe Gingermilk or Gold, Frankincense & Myrrh, Do you guys have any sports that you follow obsessively? How about favorite teams and/or athletes Definitely not. How do you feel about notebooks/journals/stationery? Anything you need or particularly like? I have more than enough - although there is still some great stationery on my etsy favourites Does confetti/glitter make you angry or fill you with glee? Glee! Fabulous witches and witchees, perhaps you all could note of you've received MeiLin's goodies? Or if you want? I've received cookbooks but not Lovers & Beloveds, which I'm interested in reading. How do you feel about stuffed animals/plushies/general soft, cuddly things? If you like them, what kind of animals would you be interested in? I like them, especially if they're handmade. Bats, owls, other birds, cats how interested would you be on somewhat personalized bottle cap labels? Like these that I did? Those are cool. When you're miserably sick (*sniffle, cough!*) what are the things that comfort you the most? Blankets and lemon tea and eucalyptus oil. And wasabi. What constitutes ultimate luxury to you? (go crazy!) Having my hair professionally done so that it slightly less resembles Hermione Granger's, new clothes, having dinner out. What do you really NOT want? Knick-knacks are a no-no. Also household goods for established households or for entertaining company - I'm basically running a little bachelorette pad here and probably getting settled into a permanent address a little over a year from now.

CrazyPretzel posted a blog entry in --

I am fond of the thrift. Do you mind lightly used goods? Please be specific! For instance, I'm a little squicked by used clothing, but I don't mind any other used goods (i.e. books, glassware, games, DVDs, whatever.) I think the only thing I wouldn't buy secondhand is underwear. Please feel free Do you have an Etsy shop? Do you know of any Etsy shops that are Switch Witch friendly? No and not off the top of my head. Would a gift or a postcard from Disneyland make you squee with delight or puke into your mail box? I grew up two hours from Orlando so.... no, sorry! what are your favorite types of Halloween candy? Candy corn, mini candy bars, licorice all sorts Do you prefer soap or shower gel? Please give examples of your favorite scents or brands. I use both. For shower gels I like Goth Rosary's Fairy Wings and Samhain. For soap I like Lush (but I can buy those here). I'm open to enabling - I've never tried Moona Lisa or Haus of Gloi and I keep hearing good things about them. How do you like your chocolate? For example with nuts, mint, peanut butter, caramel? Caramel, mint, sea salt, chai, nuts, peanut butter (but not actual peanuts), odd boutique flavours like lavender and thyme. Beads! Do you use them? Would you want some? What sorts of beads do you like? I have beads coming out of my ears! Anyone here like caramels? Sea salted caramels?!?! Would you like a hand dyed or hand painted scarf or wrap or other item? If so, what colors/designs/fabrics do you like? I would love it. Something soft and snuggly would be great, maybe even jersey cotton. Oceanic or forest or bright flower-garden colour schemes. This was a question before, but does anyone here like stones? Just pretty polished stones for use in whatever purposes? Hmmm....that might fall under the category of 'knick-knack' which I don't have luggage space for, sorry! And another question; anyone like anything in particular from Think Geek? Actually, not really, though I do like geeky stuff. Pinterest, do you have boards you want to share or are you following anyone with great boards you want to share? I've never even heard of pinterest. Would you like to receive e-books? And if so, in what format? I don't have a reader for ebooks! I'd like to get one someday but not sure which one is the best. If you have kids, would you be interested in getting things for them? And if so, what are they interested and what sizes are the wearing now? n/a Would you be interested in a felted handbag? Do any of these styles appeal to you? http://tinyurl.com/3o2epzl (there's at least one guy-friendly style, too!) I would be pleased with anything as long as it had a long shoulder strap. Are there are patterns, motifs, etc that you especially like? Leaves, trees, toadstools, roses, bats, ferns Witchee, would you be interested in having a special tea cup/coffee mug/glass to drink out of? Ohh, that would be nice If you're a tea drinker, is there any specific tea you would like to receive, not just the kind/flavor but also the type/packing--i.e., tea bags, loose tea, compressed, etc? What the heck is compressed tea? I use both bags and loose.

CrazyPretzel posted a blog entry in --

September 10th What #1 actor, director, author and/or musician are you obsessed with? Well, saying that I'm 'obsessed with' a celebrity makes me feel about 12, but...I really like Joss Whedon's series, though I'm caught up with everything except the Serenity film and the last season of Angel; I also love Sarah Michelle Gellar in her Buffy character. I really, really dig David Tennant in Doctor Who (I have a thing for goofy geeky Englishmen) and would be interested in seeing what else he's done, I think. Bruce Campbell's always fun. are you interested in anything from the Villainness Bad Apples update? Discord, Just Right, and Twistappel sound really good. I haven't ordered anything from Villainess in aaaages but I love their body butters. Not a fan of the scrubs. If you have a pet, would he/she/they like to receive a treat or a toy as a gift? Does your pet have any dietary restrictions or other preferences w.r.t. said treat? No dietary restrictions for my cat, and she'd probably love soft chewable treats like Pounce! The cat treats here are weird and disappointing. What are your top three "I want to try them but I think I'll never get to try them" (or, "I've tried them and I want moar moar moar, but I don't think I'll ever get any") scents/bath oils/sprays? As a rule I don't chase impossible-to-find LEs so there aren't any that I think I'll 'never' get to try. Pumpkin Queen is 'the one that got away' - I had a bottle, loved it, gifted it to a boyfriend, and then the bastard cheated on me and broke my heart. Three years later the Pumpkin Queen is definitely what I mourn the most! Is there a particular artist and piece that you would like a print of? If so, what is your max size that you could spare on your walls? I find Karen Davis's work really pretty. I'm also always up for photographic prints of gorgeous English (Welsh, Irish) countryside or bluebell woods. I have ample wall space but anything non-consumable that you send will someday have to be packed up in my luggage when I get out of here, so....not massive! If you are in to beauty and makeup related stuff, what kind of stuff do you like? What is your skintone and hair color? Are there any beauty products you've wanted to try but just never purchase? Skintone: pinky-fair, hair: golden-reddish brown. I like body scrubs. I can always use body lotion, either light or heavy. I used to use leave-in hair conditioner from Goth Rosary and miss it because it was pretty good. My hair is very curly and generally dry so super-moisturising treatments for it are great. Makeup-wise, I like sparly shadows from Fyrinnae, like the city lights collection. Do you like coffee or tea? Would you be interested in trying some different types? I have mentioned elsewhere my love of Teeccino herbal coffee and Zhena's Gypsy Tea's coconut chai, I think. No caffeinated coffee, please, as I'm not taking coffee anymore. I don't mind some caffeinated black teas, though. Chai tea is always good! Are there any CDs/Albums you've been wanting but haven't bought yet? What format do you prefer? (i.e. mp3, actual cd, record, etc) Honestly, nothing springs to mind, but I'm open to enabling with new music. Fun 80s girl pop would be a welcome addition, I think And I do mp3s. Are you going away for any part of this round? No Would you like to receive a mix-CD from your Witch? Sure! If your witch were going somewhere on a vacation during the round, would you want a little souvenir? Sure! Do you enjoy any outdoor activities? Do you have a favorite form of "exercise"? Outdoor activities - not really, apart from wandering through the parks (it's a giant pain in the ass to get out of the city and into the countryside here). I do yoga. Any witchee's with a ravelry account have any favourited patterns that cost money that would be a welcome gift? I don't think so....but feel free to surprise me with patterns Do you work/study at a desk and enjoy interesting or cute office supplies? I'm a teacher, so yes. It's quite easy to pick up cute/quirky office supplies here in east Asia though. Witchee, are you a fan of musicals? If so, which ones? I used to be taken to the theatre a lot when I was a kid and I miss it sooo much. Chorus Line, Rent, Chicago, Phantom

CrazyPretzel posted a blog entry in --

If you RP, tabletop, forum, or otherwise... Do you have any original characters you'd like to see art of? If so, please give information! Even if it's a link to a web page or a profile or picture! I briefly RPd a character called Arabella, a sketch of whom is on my profile, but that was for the Maelstrom system which is winding down this year, so no one current. If you could see anything, what would it be? Can be a person, an event, a landmark or monument, an object, etc. And it doesn't have to be on this planet, or in this time period, or in this reality! Are you offering me a trip in the TARDIS? OK, historical reality: I'd like to observe the building of Stonehenge and see how it was done. Spiritual reality: the Goddess Rhiannon. Is there a particular myth/folktale/legend/fairytale/godstory that you're drawn to? Why yes, speaking of Rhiannon. I honour the 'Welsh' (Britannic) deities and so my 'sacred text' is the Mabinogion. I have a couple of different translations of it. When you are having a really rough day, what do you like to do/have to make it a little brighter? Beer. What are your thoughts on comics? Any you like? Any you have been wanting to try? Favorite characters? I enjoy comics but the world of comics is slightly daunting. I've read and enjoyed the Sandman series, some of the Books of Magic, Gloom Cookie (need the final volume!), Strangers in Paradise, and I loved Watchmen. V for Vendetta was ok but I preferred the film. I would be thrilled to read more by Allan Moore. Oh, and I follow the Buffy graphic novels that continue on after the end of the series - I've just read 1 and 2. Trying to track down 3. Are you musical? Do you play an instrument, and if so, what? If not, what do you wish you could play or do? I've played the violin for almost two years but I'm still very much an amateur. Does anyone garden? And if you do, what do you grow? If not, would a starter garden kit be something you'd be interested in? I'd like to garden but this is something best left until I live at a permanent address. I keep a few potted plants - mint, bougainvillea, orchid, ferns, and a mystery tropical plant. Do you decorate for Halloween? Is your decorating taste elegant, kitschy and fun, or scary? I don't decorate for Halloween but if I get decorations I will surely put them up! I like seasonal things like autumn leaves and things that remind me of the ancestors, like skulls and apples. Actually anything goes provided it's not too countrified-cutesy. Witchee, do you have any symbols or totems that have special meaning for you? I have the brimstone symbol tattooed on my chest. I dig spirals, the Druids' sigil, ogham symbols, and the Goddess triple moon symbol. Is anyone fond of programs like Adopt a Tree/Highway/Library/Manatee/Acre of Rainforest/etc? Yes. I like Oxfam and also Adopt-a-(insert awesome animal here). I've 'adopted' tigers and wolves before with the latter.

CrazyPretzel posted a blog entry in --

From the Weenie Update....what are you most wanting to try? I'm getting decants of Araw Ng Mga Patay, Devil's Night, Ghosts in Love, Le Revenant, Sonnet d'Automne, The Vampire Bride, Mictecacihuatl, Samhainophobia, Garden of Death, Muse of the Night, Night Hag Visiting the Lapland Witches, Nightmare, Sentimental Initiation, Gorobble, and Seekim. I'm really interested in getting full bottles but waiting for reviews on Incubus Leaving Two Sleeping Women, A Nocturnal Reverie, Elegy IX: The Autumnal, and The Golden Apple of the Sun. I'm getting bottles of Blood Moon, Boo, Pumpkin Latte, Pumpkin Princess, La Calavera Catrina, and also WILF, Tombeur, Interfector, and El Nuevo Puritano. Er, and pondering Sprinklecake and Halloween: Las Vegas. Who's into nail polish? What colors/brands? I rather like nail polish, though I don't have a huge collection. I like OPI, Sparituals, and the BPTP polishes (I just have Morgause). I like cool colours like blues, greens, and purples, rich burgundies, and also shiny metallics. Nail polish is also one of the few contexts where I dig bright colours like orange and hot pink. Social Media? I only really use FB but I prefer to keep that private. I use Ravelry too and if my witch would like my Ravelry handle then s/he is welcome to ask me for it via email. Dream candle? Scent, color, type (tealight, votive, pillar, jar, etc.), throw...? I'll happily use any type of scented candle but I guess tealights or votives would be the most affordable to ship over here. Rich foodie scents are always good, especially autumnal ones. I also like atmospheric scents that evoke lush damp forests or graveyards. Do you like knitted goodies? If so, what would you like and what colors? I love them! I am wintering someplace very cold this year and so I could use just about anything, really. I like stripes a lot. My favourite colours are in my SW help in my sig. Would you be interested in homemade edibles that are NOT sweets? Any specifics? They'd never survive being shipped (though that being said I did once receive delicious apple cake sent from the US to England...) I guess things like dried or dehydrated fruit would make it ok! What GC do you live in mortal terror of the lab discontinuing, but never get around to buying? Fae Is there a quote (or lyric or part of a poem) that really resonates with you or is your favorite? Yes. I'm an emotional reader and frequently moved to chills or even tears from things that I read. Trouble is I can't recall any specific ones right now! I can say that Edgar Allan Poe frequently has that effect on me. I also love Dorothy Parker a whole bunch. Do you have wishlists for non-BPAL e-tailers? And if so, could you provide a link or a list? Yes, probably. I'll add those to my SW help link as I get round to them. Witch, do you use a PC or a Mac? PC! What is your favorite animal? I love bats. I also like owls, birds, cats, big cats, and sea creatures. What are you going to be for Halloween? I plan on painting my face like a sugar skull! I've been researching my ancestry a lot recently and so really excited about getting into Halloween/Samhain/Dia de los Muertos. If you could have a piece of oil painting jewelry (pendant, pair of earrings, or ring) with absolutely anything painted on it, what would it be? A pattern of oak leaves, I think. Something lovely and foresty. If you prefer wall art instead, same question as above. The same - forests, mushrooms, dead leaves! How do you feel about nick-knacks? No thank you. I do like handmade stuffed or knitted critters though. What traditions (family, holiday, or otherwise) are important to you? ...None spring to mind. Isn't that sad! I've lived away from home and traveled a lot since I was about 19 years old, so I feel very rootless sometimes. I may be settling down and getting married next year though and I can't wait to start a garden. Do you like going to the movies? Yes What are your favorite restaurants? I like curry places. Do you play any video games? Guild Wars Do you like any anime? Spirited Away is one of my favourite films but I haven't been a big anime fan since I was 16 or so. Do you have an E-reader/iPad/something similar that you need a cover/case for? nope How much do you like jewelry? A WHOLE BIG FREAKIN' BUNCH. How would you like to receive some of your Witch's favorite recipes, tailored to your likes/dietary restrictions? And specific wants? That would be great! Do you need any boxes to store your smellies in? What would you store in said hypothetical box--imps, bottles, supplies, all of the above? I love beautiful BPAL boxes! I have one absolutely gorgeous one that my Witch Girasol made for me - heavy wood painted black with a ghostly blue fairy under moonlight. The others I have are utilitarian dark cardboard. I use them to store my bottles separated by year. Muppets: yea or nay? Not so much for me but my boyfriend loves them. Do you have an affinity for Calvin and Hobbes, Peanuts, The Far Side, and other comic strips? If so, which is your favorite? not really Do you like hair things barrettes, headbands, flowers ... I love hair things although my hair isn't long enough for them right now. Headbands look cute on me but kind of annoy me, unless they're slightly stretchy fabric to go all the way round my head. I can't wait until my hair is long enough for kanzashi and hair sticks! (Should be another, um, couple of years.) Do you like to burn incense? If so, what are your favorite kinds...sticks? cones? resins? What are your favorite scents? I am obsessed with incense and burn stick incense a lot. Loose would be a little complicated and too smokey for me to use indoors. I like things like sandalwood, musk, rose, forest.... Harry Potter - a fan? If so, what house are you? Yes. Ravenclaw for the mysterious old books! If you were to receive a gift card, what places would you like to get one from? Sock Dreams.

Hmmmm. My heart tells me to side with the power of free speech against 'the wicked wrath of moral panic,' yet I think I love El Nuevo Puritano a whole lot more than La Mano del Destino. When it's wet the patchouli is dirty and strong, almost offensively so to me. After it dries for a few minutes the patchouli is still going strong but it's joined by another note, the copaiba I think, which reminds me of dry grass, hay, or hemp rope. Sadly I don't detect any of the gourmand notes like cacao, vanilla, or cinnamon, which is what I was really hoping for. I can get some tobacco if I huff really deeply. It's like sticking my nose into a packet of loose tobacco. La Mano and I are not meant to be.

Wet, I find that the oak, leather, and lime are the strongest notes. The oak scent is fresh like recently cut wood. As it dries the tea becomes much more distinct. It's a strong tea and combined with the citrus it slightly suggests Earl Grey to my nose. Earl Grey combined with dry, spicy wood and very soft smooth leather. I'm finding this really sexy; it would make a great scent for a Dom, or a Domme, even. There's not a lot of sweetness to this but it's not so masculine that I'd feel odd wearing it. It makes me think of being in the library of an English manor house with slate-gray threatening skies outside. Final drydown is predominantly smooth dry wood, light delicious spices and astringent tea. I love it!

Interesting.... Totally fresh, it's sharp and medicinal and not very pleasant - even a little plasticky. Once on my skin, the lime is the first noticeable note, and the clove which I think is what was giving me that plasticky/medicinal vibe. Then the opium poppy really comes to the fore and makes the scent much more perfumey, much more glamorous, much more BIG-BOSOMED, somehow. I can't make myself stop sniffing it at this stage. The clove is still there, but it settles down and blends in with the balsam and the musks to create a spicy, sultry backdrop to the opium poppy, and yes, there's purple fruit there too. I mostly smell poppy, but that's probably what I'm zeroing in on as it's one of my favourite notes. It's beautifully set off against everything else in this blend, like a fine painting in the most exquisitely matched frame. What a dramatic difference a drydown can make!

My initial reaction to this one was similar to ybnb's: an underlying gorgeous sweetness warring with very harsh smoky vetiver. I found though that the long drydown - like after about 30 minutes - was amazing, brown/cream sweetness and *totally* worth the strong vetiver at the beginning. I will need a bottle, maybe two.