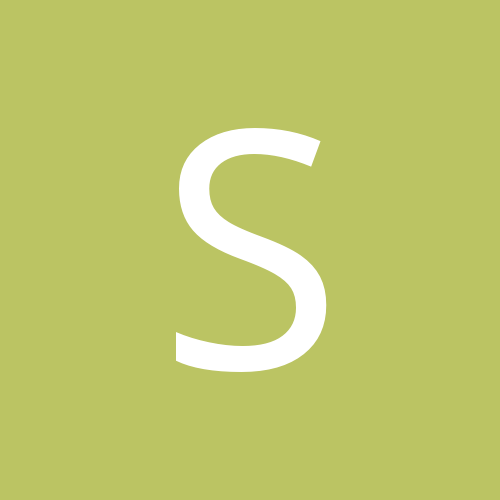 Content Count

452

Joined

Last visited
About sprocket21
Rank

evil enabler


Birthday

01/18/1984
Contact Methods
eBay
Livejournal handle
ICQ
Website URL

http://kiwibee.googlepages.com/home
BPAL
BPAL of the Day
Favorite Scents

Antique Lace, Bordello, Lady Macbeth, Morocco, Punkie Night
Astrology
Astrological Info

I don't believe in that stuff >.>.

Chinese Zodiac Sign
Western Zodiac Sign
Mmm, dusky, tart, and sweet. Reminds me a LOT of Candy Phoenix. Delicious, but I don't need both of them.

Allll I got from this was vetiver. Yuck! I handed it to my boyfriend to sniff (because misery loves company) and he responded with "Is that whiskey? This is sweet and awesome!" Needless to say, it's in his tiny stash pile now.

GACK. Syrupy potpourri. Not sure what's causing it - perhaps a mix of the sugar and pumpkin? No fruit, no amber, no ginger (or perhaps the ginger is manifesting itself in the potpourri smell somehow). Bah.

Green is definitely the word for this scent, and it fits it so well that I can't really think of much else to describe it. It's light and very summery and fresh. The herbs are not grassy or headshoppy at all. I like it, and I'm glad because I absolutely love the name of this scent.

This is an incredibly nice scent. Very pine-y, which I assume is the frankincense based upon ybnb's review. However, after ten minutes or so...POOF. Gone. Sadface.

On me, I don't get pear, carnation, or lime sugar. It's just...kind of unpleasant weirdness, I assume from the green musk. To the "no thanks" pile with thee!

Chalk me up as another person whose skin translates "metal" to "floral doom." I was hoping for Earth Rat with just a bit less melon, but you can't win 'em all .

sprocket21 replied to abejita's topic in Lupercalia

Hmm, I was hoping that the dark chocolate would be similar to the delectable note in Candy Butcher. Unfortunately, it's a lot closer to Bliss and other chocolate scents, so it's a bit too sweet and cloying for me personally. It's too bad, because the chocolate and lime are actually fairly well balanced on my skin, unlike what seems to be the case for most reviewers. I think I'll toss it in the "sort of like" imp drawer.

sprocket21 replied to LunaLovegood's topic in Liliths

Pretty much all I get from this is florals, primarily the jasmine. It's nice, but I was hoping that the lime and margaritas would citrus it up a bit.

I really like this one, surprisingly. I do love me some lotus, but rose and I do not get along. The lotus adds quite a bit of sweetness and keeps it from being at all old-ladyish. It's definitely feminine, but in a good way. While it's not a "love," it's definitely a "like," and I'm going to hang onto the imp for sure.

sprocket21 replied to galleywest's topic in Halloweenie

The first word that comes to mind is "crisp." This scent is very clean, and very crisp, and more than a bit grassy. Nice, especially in the summer, but not exactly my thing because I need just a bit of sweetness.

sprocket21 replied to thekittenkat's topic in Lupercalia

Mmm, this is exactly like I imagined it to be. It's a pretty even mix of the three notes, and they work together quite nicely. I can't do the Lab's milk chocolate note, and the dark chocolate is hit-or-miss, but the white chocolate is love. That said, while I love this blend, it's exceedingly sweet, to the point where my teeth ache just a bit, so I'll have to be in the mood to wear this. I'll probably just stick to my decant, as sweet scent moods don't come along all that often for me.

sprocket21 replied to cyberpuff's topic in Lupercalia

My experience is similar to many of those that have already been posted - huge blast of wine accompanied by another earthy/sharp note. The earthy note seems appropriate to me, as the vineyard in question is Lovecraftian in nature, but it just doesn't work for me. I was hoping that the wine would be a bit calmer and that I would get more of the "hints" in the description. As is though, I smell like I've been downing a bottle of spoiled Two Buck Chuck. Eep!

This scent called to me - it's got a lot of yes notes (plum, cognac, vanilla, carnation). Thanks the generosity of the lovely bookandbroom, I was able to test a bit. On me, it's very fruity (mostly pom, I think?) with a large dollop of sweet pea. I loved the sweet pea note in Agape, but it's a little more dominant here, and I'm not sure what to make of that quite yet. It's extremely girly, a bit sweet, very innocent, almost candy-like but not quite thanks to the sweet pea. Despite the name, I can totally see giving this to a girl or tween to wear.

sprocket21 replied to VioletChaos's topic in Liliths

Snake Oil has spoiled yet another blend for me; I think at this point it's safe to call it a "note of doom." On me, Snake Oil makes any blend super medicinal. It always starts out fine. Cake Smash, at first, is delicious spice cake on me, akin to what I was hoping Eat Me would smell like. It doesn't smell foody, however, and I think that's due to the SO/Dorian/Doc C hanging out in the background somewhere. The longer it stays on, however, the more the cake scent dissipates in favor of something that's somewhat spicy and medicinal. Oh, hi, Snake Oil. Bah.