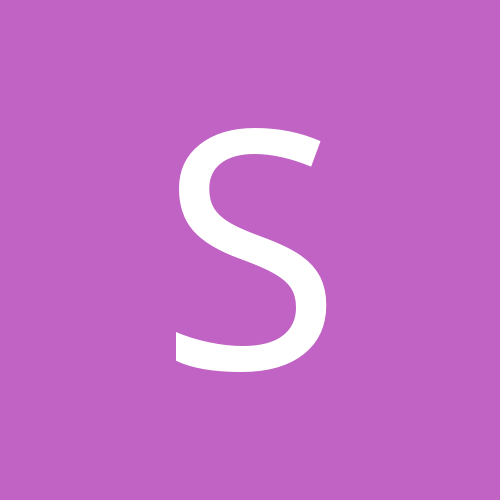 Content Count

165

Joined

Last visited
19 Followers
About scrappy
Rank

a little too imp-ulsive


Birthday

March 16
BPAL
Favorite Scents

Favorite BPAL Blends:Antique Lace, Ambergris SN, Aged Snake Oil, MB: Underpants, Perilous Parlor, Dorian, Dorian V2, Lilith Victoria, Boomslang, Jingo Kogo, 13 Orange LabelFavorite Notes:VANILLA!, ambergris, anything foody, pear, citrus, jasmine or other sweet florals, cream, spices, lavender, clove, ginger, snake oil blendsNotes that do NOT work on me:ROSE!!, leather, vetiver, most trees (especially cedar and pine), spearmint, smoke, cherry, champagne
Astrology
Astrological Info
Chinese Zodiac Sign
Western Zodiac Sign
In the bottle: Sweetented lemons, a little on the cleanser side. Wet on the skin: Lemonhead candies. Sweet lemon candies with a bit of a sour edge. Dry: The lemonhead candies fade a bit, and I'm getting a sense of light musk and perhaps a little green tea? Has a lot of similarities to Phobos on the dry-down.

You know how when you first open up a boxed cake mix, and that delicious powdered cake smell wafts up at you? Yeah, this is it. Yummy yellow cake batter, with the teeniest hint of spices. The light spices burn off pretty quickly, leaving only the yellow cake behind. Medium throw, looooong wear length on my skin (8+ hours and still going strong). My absolute favorite proto from this trunk show!

On my skin, this seems to be creamy honey, vanilla, and a bit of wood.

Champagne scents rarely work on me and this is no exception. Sparkling Apple Cider is mostly soap, with a hint of apple in the background.

Wet on the skin I'm getting mandarin, tea and a bit of honey. Dries down after about an hour to a gorgeous vanilla with a hint of musk. Luckily for me the rose never really came out (which is amazing since I tend to amp rose to high heaven) and the honey was very well-behaved.

In the bottle, it smells like a beautiful sweetened floral musk. On my skin however, Joyful Moon is ROSE, with a side of rose, and extra rose on top. Why must I amp rose so damn much???

This one is hard to describe. In the bottle and wet on the skin it's a buttery, rum-y, foody scent with possibly some pumpkin(?). Like kikithepirate, I find that it has a sweet floral component to the scent once it dries. A bit of a morpher, but I think it will appeal to foodies as well as those who like sweetened (but not candy-sweet) feminine blends.

Smells just like walking down the coffee aisle in the grocery store. Deep, rich, sugar-sweetened coffee.

In the bottle: Spicy Pumpkin On the skin: I also got red hots candy and pumpkin. Nothing blue at all on my skin. This blend would fit in nicely with any of the pumpkin patches, but it definitely wasn't one of the highlights of the show for me.

Gorgeous creamy chocolate in the bottle, but turns to cocoa-scented plastic on my skin. Will have to use the locket for this one!

Green apple in the bottle (similar to V2, but slightly less intense). Upon drydown, it has a slightly floral quality in addition to the green apple - maybe apple blossom or another light floral? Very pretty, feminine, apple scent. Light throw.

Strong, crisp, tart (but still a little sweet), green apples. Strong throw. Definitely the best apple scent I've tried so far!

Buttery orange cake, but I'm not detecting any spice. I agree with Ondine in that it smells like Monsterbait Closet with orange instead of blackberry.

scrappy replied to any_old_actress's topic in Wanderlust

The scent of sacred incense swirling up the steep slopes to Swayambhunath Stupa. Saffron, blessed sandalwood, Himalayan cedar and the miraculous lotus of the Buddha with chiuri bark and Nepalese spices. To my nose, this is old-fashioned root beer soda + cedar, with a bit of minty something underneath it all.

In the bottle - Lemon Starburst Candies + a hint of licorice. On the skin - Sugared lemons and licorice. Sounds like a strange combo, but the lemon and licorice notes work surprisingly well together.