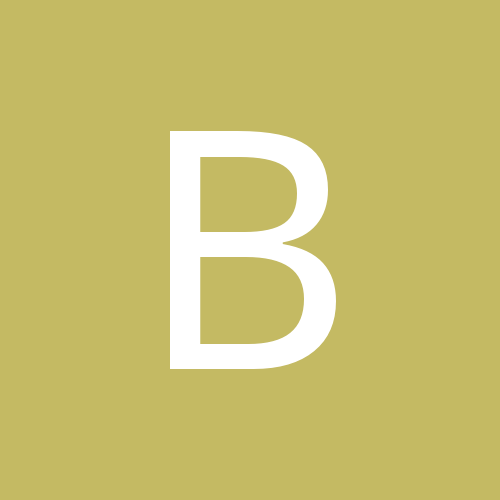 Content Count

2,357

Joined

Last visited
About bigeyedgirl
Rank

obsessive precious hoarder


Birthday

04/20/1977
Contact Methods
eBay
Livejournal handle
ICQ
Website URL
BPAL
BPAL of the Day
Favorite Scents

Snake Oil, Noir, Dorian, Harlot, Bien Loin D'Ici, Samhain, Sugar Skull, Seraglio,. Sybaris, Cairo, Smut, Fredric
Profile Information
Pronouns
Interests

reading, sleeping, trashy romance novels, my dog, smelling pretty, makeup, freak shows, edward gorey, the tiger lillies, punch and judy, puppets, side shows, taxidermy

Mood
Astrology
Chinese Zodiac Sign
Western Zodiac Sign
bigeyedgirl replied to madame royale's topic in BPAL FAQs

The general consensus by aromatherapists (studying at the moment to become one myself) is that during the first trimester EOs should be avoided from skin contact. If you want to sniff them, they are not going to hurt you, but they are best avoided on skin all together during the first three months. Sometimes, we get a little warning happy, but in the case of pregnancy, it's just to get a scent locket and enjoy it that way. With all of the chemistry changes your body is going through beloved bottles and scents will not smell the same. And you may end up hating things that you loved. Just my two cents. I am not a lab employee. Edit to add: I am sure the lists would be huge if there was a safe and nonsafe lists. So just be cautious and wear them in a locket.

bigeyedgirl replied to supremegoddessofall's topic in BPAL FAQs

Is there an email to ask for info about becoming an authorized retailer? A lovely business owner in the Baltimore area is dying to carry Beth's creations in her shop.

bigeyedgirl replied to alicia_stardust's topic in Thermae

I love foodie scents, especially chocolate ones! I was really very excited about getting Gula. I took a bath with it, and a little goes a very long way. The chocolate, and black currant are the notes that pop for me, it was so relaxing and so very moisturizing. Guilty, when I got out of the bath I slathered it on too as I have the driest winter skin in the world and the North East is killing me at this point. My skin is soft and smooth and all traces of dry/ rough patches are gone. The scent is light once you get out of the tub but really you truely feel as though you've been wrapped in a warm blanket and cradled. Thanks for pleasing a foodie with this yummy bath oil!

bigeyedgirl posted a topic in Massage

TKO MASSAGE OIL Many things -- such as loving, going to sleep, or behaving unaffectedly -- are done worst when we try hardest to do them. Soothing lavender in a blend of skin-softening almond oil, rice bran, and vitamin E. Oh, how lovely and rich this massage oil is. I purchased it, not to use on my clients but my grandfather who has dementia and is frequently aggitated. I recieved it today and couldn't wait to use it. I grabbed my husband and used it on him. The consistancy of the oil and smmoth and light. It has great glide and it doesn't leave an oily residue. You also don't have to use alot of it to get a good slickness going. The scent, wow, it smells like an 8oz bottle of pure TKO oil. Not at all weak or watered down. I will continue to purchase this, I may also use it when I do pain management at the hospice. Beth and Ted, thank you! I do wish they came in larger sizes.

bigeyedgirl replied to kebechet's topic in BPAL FAQs

Is there an issue with emails comming in from Yahoo regarding order issues? I've send two emails from my yahoo account a couple of days apart regarding a missing bottle from my last order and nothing:/ Any other time I've sent them emails there has been a couple of hours before I got a response or even a day, but never longer. I was wondering if it was something on my end. Thanks. Miranda

Another rec for TKO. I have chronic insomnia, and I got an imp and seriously, my sleep meds never worked this well.

This is kind of a desperate plea...is there anything in the catalog currently that is similar to my beloved Noir? I am starting to run low and it really is my BPAL signature scent.

I have a question...I placed an order to BPAL with my non credit card paypal account which is linked to my work account, at the end of this week I will no longer be working here (YAY!!), should I send the lab a new email address where they can CNS me or just leave it?

This is probably a really dumb question, but, I wanted to order enraged bunny musk and I want to use paypal. Is it the same just type my forum name in the comment section or do I have to do something else...I loathe ccnow.

Umm...WOW! This is stunning. At first (wet) it's very sugary....almost too sugary...I wasn't feeling it. As the dry down begins...oohh cassia lovely cassia and sugar..and something else....oh yes cake mix! the dry down is pure cinnimon rolls to both my husband and i. lovely! the onr problem...itchy redness, hopefully i'll get a scent locket soon.

I got this imp in a swap today.... Wet: perfumy, dry and feminine. I can't pick out any notes individually.. Dry: total Chanel no. 5. Which is great, as I would much rather give my money to Beth. It's light, airy, dry and ultra sophisticated and feminine. This is a woman's perfume, not a girl's.

bigeyedgirl replied to summer's topic in Yules

I am in no way a lover of Rose, but decided, like all of the other BPAL rose scents that I had to give it a try. It is very delicate out of the bottle, but it blooms. It goes from quiet tea rose to big red blooms in no time. Will I wear it often, probably not, I'm more of a lily person, but I will definately keep it on hand for when my desire for rose comes a calling.

I can only say that this is one of the most beautiful things I have smelled. I don't get any of the cigarettes or hairspray, but I do get an ultra feminine bit of sandalwood, white musk and tabacco flower. I'm so glad I ordered an extra bottle of this.

bigeyedgirl replied to luxuria's topic in Yules

I had doubts about this one but bought it from a forumite on a whim. Fresh, Pine, pure pine, I hate it. 5 minutes later, oh there's some sweetness there, pine is mellowing, less pinesol smelling. 10 minutes (dry), Oh my! There's the girliness, a sweet floral perfume or just plain feminine proportions, the pine had gone way into the back, it's still there, but it gives this depth instead of just smeling like pine. Would I order this again, yes, most definately, it's on my list for reorder in January alone with Snow White.

bigeyedgirl replied to blood*rose*flowers's topic in Carnaval Noir

Oh my... This is completely different on me than what everyone else has written... Wet: Is that Snake Oil I smell? A combination of Snake Oil and Golden Priapus? Dry down: Complate Vanilla/Musk Heaven...Honestly it smells more to me like Antique Lace than anything else. I love it and it lasts forever. I give this one a definate 5.