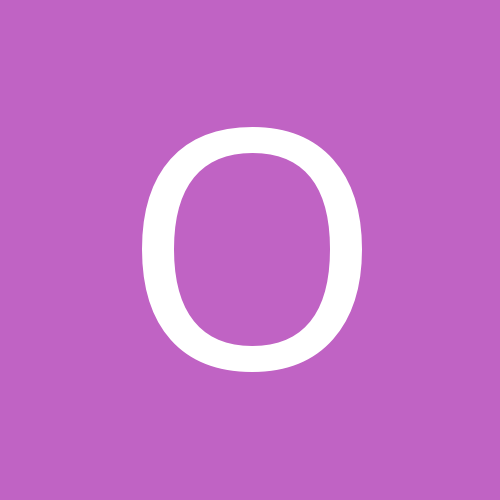 Content Count

69

Joined

Last visited
About occurs
Rank

implet


Birthday

06/11/1986
Profile Information
Pronouns
Interests

photography, perfume, tom waits, nick cave, leonard cohen, nina simone, fine cinema
BPAL
Favorite Scents

Brown Jenkin, Dorian, German Expressionist Horror, Lust, La Petite Mort, Smut, Dolce Stil Novo, Grave Pig, Perversion, Banned in Boston, Bow & Crown of conquest, Dee, Goblin
Astrology
Chinese Zodiac Sign
Western Zodiac Sign
Just received this bottle it's about 7 years aged... holy heavenly god this is so seductive and surreal. It's wet and then dry which makes little sense but at first the robustness of the musk feels all wet and fleshly but it lingers on your nose into this nice incense due to the myrrh. The carnation makes it pop!

I actually kinda love this. It's a cool toned brown fuzzy cuddly musk.its soft and cool. It lasts 3-4 hours on me before it becomes more of a cozy soft skin musk. It's just close to skin and soft. It's really making brown musk perform unexpectedly A touch quiet and cold. I keep thinking slate blue which probably makes no sense lol. 4/5

This is super creamy on me, usually red musk is sharp and bold and sexual on my skin, but this is sensual and super creamy, the honey softens everything, i adore this scent

mmm Leanan Sidhe sounds beautiful! thank you for opening my eyes to some new scents

Holy cow i think i just found my scent twin, you've definitely sold me on O, and the others you mentioned are some of my favorite scents! thank you for the recs

So i received random samples of Fae and night gaunt and just fell in love, but neither scent, or description, are what i would usually go for. Can anyone rec any other scents you think i may unexpectedly love?... if i fell for fae, night gaunt, even dolce stil nuovo I usually tend to love super sexy, spicey, earthy, heady, musky, animalistic scents, but i tend to wear light fresh bright pretty scents just as often and always seem to just come across them by accident, but maybe based on those those scents that just caught me off guard, someone can get me on the right path to other new scents that work! thanks so much, sincerely, sarah

mmm this reminds me of red clay and gunsmoke. and definitely a cedar forest before rain. i absolutely adore it! i smell the myrrh the patchouli is so well blended it does not stand out in the blend. it's dirty, unusual, yet sophisticated!

occurs replied to Gwydion's topic in Marchen

HOLY GRAIL! this is exactly what i have been seeking, i have worn it for the last three days, i am so happy i just got the big bottle based on description. SEXY, scary, spicy, yet beautiful and it grabs the attention of all around! I went to a club, a rare thing for me to do, and men and women were coming up to me to tell me i smelled amazing, and when they asked what i was wearing they all got scared away/ uncomfortable, ahaha which is what i wanted anyway. It is so strong and wears 24 hours, i smell it on me in the morning every time i wear it! the distance of the throw is 3-6 feet! When i first open the bottle it smells a little like a better then normal dr.peppper, but on, it is just a sexy unique deep Burgundy sensual perfume, it is not desperate, it is loud and not for the faint at heart!

I really do like this, i just got a imp. it is sweet at first and then it sort of becoming this haunting scent, it gets darker as the minutes pass by, the brandy wears very strong on me, i am debating getting a bottle.

I freaking love hot couture, the original, i honestly think the reformulation for the new version is not near as good. i am going to have to check out bewitched now.

Goblin and Brown jenkin are my favorite coconut blends, i love them because they are *not* the beachy fresh coconut blends i am used to smelling

Goblin smells so much like yves rocher, 'neonatura, cocoon' which is one of my favorite scents!

The lasting power is the best part, it is very powdery on me, but not in a bad way, i think of it more like a grown up baby powder. It smells old fashioned and fresh, would be great for a quiet day. The throw is strong, the mind set is innocent to me.

occurs replied to strahlend's topic in Marchen

I adore fig scents and this one is just lovely, the patchouli is very soft, and the mushroom caps really just ground the scent, overall, very well blended soft earthy fig scent! wears very long, and a light throw, not over powering. who would of thought, a scent with pig in the title would be so good. Not to mention, the mushroom caps in death cap are super heady, i don't notice that headiness at all in this blend. if you like figs and earthy scents, this is a must have!

Holy grail of unusual. First of all i am obsessed with german cinema in general. This does have a dark, cold, bleakness to the blend, like a lot of german cinema. the pine is sharp in the beginning, but it wears soft on me in 10 minutes or so. The Dusty casket is a prominent note here for me. Honestly, this is so nostalgic, it reminds me of a burned down house in piney woods, i really am smelling murky burnt wood. I actually quite like smelling like this, it reminds me of some of the favorite towns and places in which i have photographed. the patchouli and myrrh really are what makes this beautiful, but i love the burning feeling i am getting! This is evil...so odd... It is also reminds me of twin peaks, when they are in the woods and find the place that smells like burning in which the black lodge lies, this is the scent i imagine they were smelling. nice! 5 out of 5!