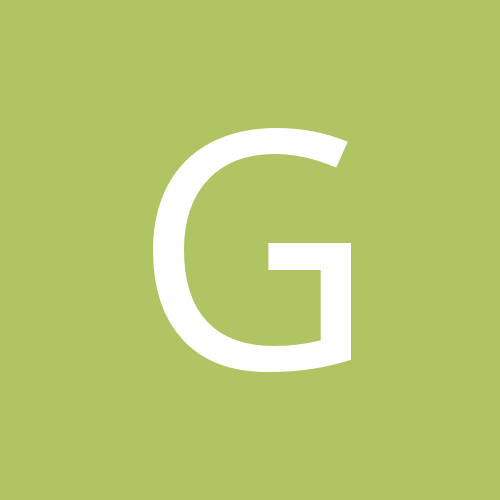 Content Count

2,229

Joined

Last visited
About Gale
Rank

Don't Blink


Birthday

05/26/1965
Contact Methods
eBay
Livejournal handle
ICQ
Yahoo
Website URL
Profile Information
Pronouns
Interests

Books, music, DH, magic, rootwork, perfumery, my son (he's 16).

Mood
Astrology
Chinese Zodiac Sign
Western Zodiac Sign
I was a little nervous, because pomegranate can be quite tart, but this is deep, dark, and sweet. Throw is good, and it lasted for hours. Just beautiful.

Gale replied to aiobhan's topic in Liliths

This is such a beautiful cardamom and cake blend, the only question I have is how many backup bottles should I get? It's worth hoarding.

I tried Love's Philosophy the first time it came out, and could not wear it. I was heartbroken. On me, the original smelled like wintergreen lifesavers for the entire duration. This one is a very rich, creamy vanilla, with a sharpish medicinal note. I do not like it up close when I sniff my wrist, but the fragrance wafting around me is to die for. So much so that I will likely get a second bottle before the Lupers depart.

There's nothing for me to add to the adulations above--it's perfection! Sweet, creamy sandalwood indeed, and after 7 hours, it's still there as a beautiful skin scent. I blind bought a bottle, and may need a backup. It's that good.

In the bottle: Banana cream and pie crust, just like the name says! Sweet, but not overwhelming. On and dry: Good gracious, this is incredible! There's this deep sweetness that does not in any way scream "banana" along with the gorgeous buttery pastry. I slathered (and I'm not sorry!) and this has good throw and has been going strong for 8 hours now, without morphing. I totally did not expect to love this as much as I do. If the pies stay up, a backup is in order.

This the first of the pies I'm trying! In the bottle and on wet: Sweet, syrupy blueberries, with a slight vanilla note. Yum! Dry: The blueberries are going strong, a golden bakery note emerges, the cream note has faded. After 6 hours: Sweet blueberries with a faint, creamy top note. The cream note is not at all strong on me--this one is all about the berries. These aren't fresh berries mind you, they're pie filling! Throw is medium, and this is lasting a good, long time with only moderate slathering. Love it!!

In the bottle it smells like buttery pancakes with berry syrup! On, it smells exactly the sdame. I do not get any maple, which I'm glad about. It's just buttery pancakes (it really does smell like pancakes) with berry syrup. The butter does not overwhlem like it did for me in Cockaigne. A little goes a long way, and it lasts for hours! It's just perfect, and I'm so glad I was able to get a bottle from a lovely forumite!

Gale replied to UltraViolet's topic in Yules

This is so delicious! Wet, it smells like cookie dough, and I get the spices right away. Dry, and for the first several hours it really smells like snickerdoodles. That's fine, because I love snickerdoodles. After 4 hours (when other versions of Sugar Cookie were faint memories), this turns into a perfect sugar cookie! A sweet, warm, bakery smell that is heaven! The throw isn't strong, but it's more than a skin scent. I am so happy this lasted so long and smelled so wonderful! And I just slathered moderately, not with abandon.

This is just beautiful. Wet, it's sweet and boozy and smells strongly of almonds. Dry, it turns into a sweet, very clean-smelling skin scent. I adore it. It's warm and sweet but never cloying. I keep getting wafts of it as I move around, so the throw is better than I first thought. So happy I got a bottle. This is my favorite SN yet!

I was hoping I wouldn't fall in love with this. Alas, Tanuki No Orai is just beautiful. I put a tiny bit on and after 2 hours I'm still getting the most wonderful peach ever. It's so sweet and juicy, I wish I could eat it! I am in love. This will be in heavy rotation for Summer. Saving for a bottle!

This is just gorgeous! In the bottle, I can smell all four notes, and was honestly a little worried about the rose because it tends to amp on my skin. On, it is beautiful. The combination of all four notes makes it deep, sweet, and warm. It isn't floral at all to me, nor is it foody. I can't say exactly what it smells like, because the blending is perfection itself. If it smells this good fresh out of the bottle, I can't wait to see what The Orchard will evolve into with a little aging. I am so glad I got this!

This is just beautiful! I can't add anything new to all of the other reviews--it's true to all of its notes and blended perfectly. The only question I have is whether I'll be okay with only one bottle!

Oh, this one is good! Wet, it's burnt marshmallow crusts, sweet and black and toasty. On, and for the duration, it stays true to the smoky, creamy, sweetness of the wet stage. It's warm, dark, and delicious!!! Fantastic throw and lasts for hours.

Gale replied to mxtine's topic in Liliths

Definitely smells like it's name! Very sweet and sugary at first, then it gets close to the skin, but reallly smells just like a cupcake. Lasts long, but stays close. Love!