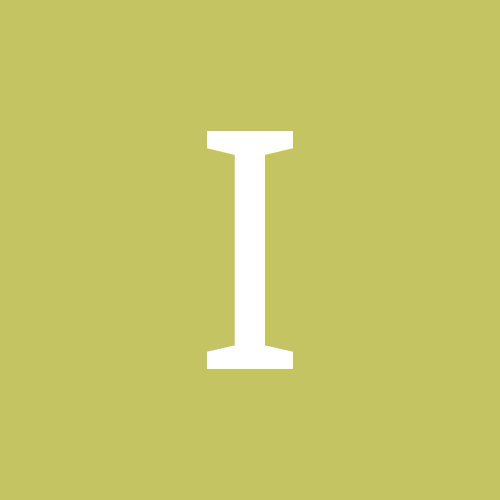 Content Count

2,160

Joined

Last visited
15 Followers
About Icekitten
Rank

obsessive precious hoarder


Birthday

12/09/1982
BPAL
BPAL of the Day
Favorite Scents

Sexy scents,tobacco, musky, leather, vanilla, sweet candy, candied honey, cakey scents, sweet vanilla, Roses. My fave: Black Lace! MB. underpants, Egged Mailbox.
Profile Information
Pronouns
Interests

I love to Sing!!! and love all music :D
I love my dog and cat (Fay and James *like in James Dean*)

Mood
Astrology
Chinese Zodiac Sign
Western Zodiac Sign
Anyone has the label of Oktober from this year? And some pictures from the other smellies: http://weheartthis.com/2011/10/25/black-phoenix-alchemy-lab-halloween-2011/

More like a Pumpkin Angel Princess she is soooo cute

2011 version: From the bottle it smells a bit fruity and dark. Wet: Smells like cookies, foody, musky but also fresh, weird to discribe. Dry: weird, scent is very faint, light muskyness and detect a bit sweetness and foody, could be that it needs more age for my skin, need to press my nose to my wrist to smell it.

Gifted from the lab, and i always wanted to try this, so many lovely notes! Wet: Woodsy creamy, this reminds me of Tombstone but much lighter. Dry: soft creamy, now it reminds me of Black Opal 30 mins later: this is very good, light creamy vanilla scent, very good wonder if aging will make it a richer scent, but it seems to me i need to get me a bottle Edit: this is beginning to smell a bit like MB Underpants! ohh my!!!

Icekitten replied to GypsyRoseRed's topic in Atmosphere

Wow, this is sooooo good i seriously jumped a feet in the air when i smelled this It smells sweet, sugary a tiny bit cakey wich will be the almond, a little spicy and fruity (apple/apricot?)yes this is sooo good, it's soo yummy! i would also say a good Autumn/Winter scent but it's not heavy at all so you CAN spray it every time of the year! Ow, i'm so happy i took the plunge and got a bottle of this I LOVE THIS BAZAAR!

Icekitten replied to ivytoad's topic in BPAL FAQs

I never get over the 20 bottles so $14 covers it always But it's really 20 bottles for $14 and i think they all do fit else they would not put it on the website . As for the 12 bottles, maybe that was her cap for buying? maybe she took imps and bottles?

Just came in the mail!!!! From the bottle: Fresh, earthy and floral. Wet: Light musky (sandalwood) earthy and floral, something in this scent it familiar, it's a bit like Black Lace's cousin, i am really really really! loving it at this point. Dry: Yes this is a lovely cousin of Black Lace, (wich is my all time fave) will be getting a back up just because!

Icekitten replied to Mellifluous's topic in Thermae

I just recieved my bottle and this is just love really love, i smell so freaking good! It's light and very creamy the bath oil itself is so good (used as after shower moist) I will be getting more bottles of this before it comes down!! absolute love!

I did checked some posts, i was happy to see i had some here already to test on him, from Jolly Rogers, Theodosius, Cthulhu and Torture Queen, he liked the last one the most, it was sporty light and fresh on him, i think he wants something like that instead of the heavy scents we all love.

Ok, so i'm trying to get my bf hooked on BPAL like i am but it's not easy! Velvet Panther was very good on him, as Panther Moon but this is not enough... I've tried Tombstone wich turns to very sweet vanilla wich he doesnt like i've tried the Antikythera Mechanism wich was good but still to foody on him, he's more of the basic perfumes like Hugo Boss (any) and Givenchy Play is there something like this for him to try? thanks

While i have this scent for 2 years, i havent even reviewed it and i even have 2 bottles! To me this is so much ultimate summer scent, it just takes me to a warm summer day, wearing a white long summer dress, walking on bare feet in a open field filled with tall grass, where you can see the parts floating in the air from dandy lions, a soft zooming in the air from bees, ulitmate stillness. This is what i get from this scent it's just a scent that takes me away... yes for 2 years now! From the bottle: herby, tiny bit sharp. Wet: smells like lemon grass. Dry down: Dry glowing, cozy, hay, warm and sunny secnt, cant make a better discription then this i loved it when i got it and after 2 years i still love it, perfect summer scent or for a relaxing day when you want to feel the sunshine

It's so cool! think this was a pic Beth tweeted a while ago, cant wait to get mine! Totally gonna show it to my boyfriend

Icekitten replied to Thaleia's topic in Lupercalia

This just came in the mail OMG i never tried a other Smut then this years version, but it's soooooo good Like the previous post i also smell that it's sweeter in the bottle then when you have it on. Wet: i guess you can call it a bit grapey? it's juicy what i not expected. Dry: it's a bit dusty, just a tad but it's a good and lovely musk I cant pick out any type of musk, i can only say it's really that good! To round it up: A light scent with a sweet muskyness After a few days: i smell a very light cake scent in it, wich is even better!, hehe think i'm going insane of Smut Gotta edit: i wanted to retry Smut to make sure if i need a back up (and how many? lol), and after a few mins i thought what's that lovely cakey scent? it's Smut! def. back up worthy! i guess just a lil age was enough to make my bottle cakeyness

Untill i saw some people talk about this perfume i rememberd that i had a imp of this. Wet: very heavy and strong wood Dry: Seems a bit sweeter now, but still a heavy wood scent. Dry after 10 min: The wood has calm down and the vanilla and tobacco are coming out, nice scentwhen i first applied it, it rememberd me of something very relaxing! if this keeps up i'm going to order a bottle

So with the new Sugar Moon '10 i needed to restest this baby ('08 )to see if i really need another bottle. Wet: Yummy sugar with something light in it. Dry: Dusty brown sugar. After 30mins: you know that Lush soap Rock Star, it smells a bit like that on me, it's soft gentle and dusty, this was one of the first scents i bought from BPAL when i just started (i bought them by name ) )i like it enough to take the new version) as for this version would be nice for cozy nights.