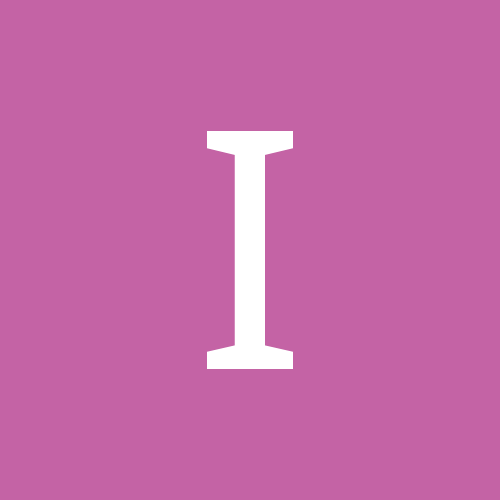 Content Count

1,632

Joined

Last visited
30 Followers
About ifinena
Rank

obsessive precious hoarder


Birthday

November 22
Contact Methods
Livejournal handle
ICQ
Website URL

http://www.geocities.com/ifigenia2211/Ifigenia.html
BPAL
BPAL of the Day
Favorite Scents

Musks especially red, amber, sandalwood, a bit of rose, spices and spicy notes, ginger, cinnamon, clover, cardamon, cocoa, orchid, a little bit of jasmine, carnation I hate mint and milk because they make me cough and choke and pumpkin just 'cause. Bpal blends: Mum Moon, Formula 54, Noir, Marianne, The Ifrit, Gypsy Queen, Skadi, The East, The Cracked Bell, SnowGlassApples, Hellion, Scherezade, Morocco, Storyville, Dublin, Snow White 2004, Midway orig, Snake Charmer, Pink Moon 2005, Ecstasy Passion, Hod (to be continued/revised...)
Profile Information
Pronouns
Interests

Greek by nationality, Aussie by vocation.

Interests include: Travelling, reading, driving, learning foreign languages, collecting hairtoys, smelling nicely, making friends, going to the movies, looking up into the sky, counting stars, eating cheese and chocolate (not simultaneously!) and did I say travelling?

Mood
Astrology
Chinese Zodiac Sign
Western Zodiac Sign
My top 5 scents would be: 1. Noir 2. Chrysanthemum Moon 3. Morocco 4. Antique Lace 5. Ecstasy Passion hmmm any thoughts?

Gorgeous light incense. Soft and hazy like the veil of incense you can detect when you go into a church after Service is over. It is quite light and not heady at all. Very wearable. A dream blend for incense lovers. Throw is low and longevity medium. I would need to slather that one, but I'm afraid to use up my bottle. I'll be quite sad when it's gone.

Creamy chocolate with a hint of spice. Moderate throw. A foody's dream scent. For me it's more for huffing and not actually wearing. Or maybe for creating a fun, playful home atmosphere. Nice.

A good masculine scent. Very softly aquatic but with a hint of spice. Also there's the barest hint of a "burned" note that only adds to the masculinity of the scent. I wonder if there's anything like this in the released blends.

This is quite AL-ish but it has more vanilla. Very nice, very wearable. I'd like to have a bottle of that one.

Exactly that! When I sniffed it in the decant and wet on my skin, I immediately thought "green!" and then "stems!" The carnations are more present than those in the original version, yes, but it's mainly the stems, mingled with the petals. This is less creamy, less heavy, less cloying than the original. The original is awesome,yes, but cloying on me and I end up not wearing it. The resurrected version is more intense carnation-stems and I may actually buy a bottle to wear. I'm a little afraid though what aging would do to it, as I don't want the cloying effect of the original.

This has the same apple as in Snow,Glass,Apples. It was my first reaction sniffing it in the imp and on my skin and I think this may have been a study on the theme. Drying down I do get the "baked" quality, but it always is more sharp than the rounded apple note in Sugar Slathered Candied Apple. I'll make it a point to test the released version but I won't say no if any amount of the proto falls into my lap

How does she do it? You burn this in an oil burner in the kitchen and you have found the solution for kids that don't want to eat Droolworthy roasted meat! (Didn't dare skin test that one, not my thing as a perfume)

Sweet, cinnamon tea. Quite nice. It's not "me" but it's very pleasant and wearable. ETA: Reminds me of something and I'm trying to figure out what!

LAVENDER and yes probably sage. This one could be a proto for a utility blend (panacea?). Lavender is very difficult on my skin (only Lilith Victoria works and that one, only after considerable aging) so I won't skin test.

Mmmm Red Musk! And a dark fruity note, could be plum, but not like the smoky SN Plum or Dionysia plum. This is a different, less aggressive and yummy fruity plum(?). I like this proto.

Foody. Nutty. Buttery. Not for me.

This one has a strong boozy (champagne?) note. I'm tempted to say like 2008's Champagne & .... series. But it's softer and kinder. On my skin the fizzy champagne note is what overpowers all else, even while drying down. Although it's bright and fun, personally I'm not a fan of boozy scents.

At last a bpal honey scent that is not trying to choke me to death. It's gorgeous honey and faint spice and it's exactly what I imagined and hoped O to be (and isn't, on me) Awesome, very wearable on me and darn it, I only got the one imp. How am I going to get some more? P.S. I can't, for the life of me, smell any cherry.

I received a sniffie of this rarity from tartchef because she is awesomesauce with multicoloured sprinkles on top Sniffing from the imp (not testable) this is a wonderful white floral, of the *good* kind. I can't say if these are "bleeding hearts" that I'm sniffing because we don't have them here. I would dare say it's a bit gardenia-like with a hint of "green" underneath. It's an unmistakably feminine, frilly, girly, joyous scent. I would imagine Scarlett o'Hara smelling like this, in her youth, before the war and her marriages This is really good and if ever released, bottle-worthy. Thank you tartchef for giving me the chance to sniff that beauty!