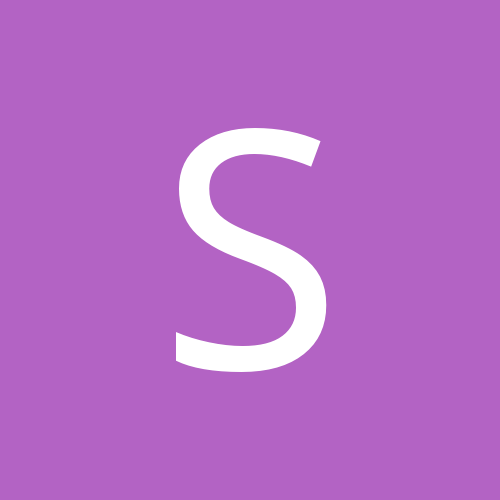 Content Count

149

Joined

Last visited
About seussala
Rank

a little too imp-ulsive


Birthday

07/05/1989
Astrology
Chinese Zodiac Sign
Western Zodiac Sign
On me this is mostly red musk, sadly don't get as much patchouli, and what I do get is pretty dirty, not as smooth. I would have liked for something more earthy and spicy, but its more high-pitched than I would have liked. Even though I really like jasmine, I can't smell it really here, it just sort of blends into the background as a floral sweetness. Reminds me a bit of Madame Moriarty and Snake Charmer. I actually get the same vibe as Samarablackcat - it smells sort of like the plum in Our Lady of Pain etc, it has a dark/herbal fruitiness which is sort of random from the notes listed. I"ll let it age, hoping to get more vetiver and patch with some time.

I LOVE this one!!! As soon as you stick it on, its very strong cypress and pine, grounded in a black patchouli and a mellow tobacco. Its like a forrest of pine trees and chewy patch. I happen to love more unusual, more difficult scents and I love love this one though it could be slightly astringent as the pine and cypress are pretty strong. As it dries down, its all honey-patchouli. I like this phase a lot more than I did Tricksy, which I felt was slightly too sweet and too much honey. This is more of a patchouli drizzled in honey and it doesn't go plastics on me at least. The honey-patch lasts all day, but I have drier skin that tends not to throw very far. On my bf it could fill a room. If you put lotion on first it helps. Can't stop smelling my arrrrrrrm!! Almost has a eucalyptus vibe, and quite masculine at first. Its a lois and clark kind of smell, with the tobacco and patch being kind of a body smell. 10 pts!

Imaginer!! I snapped up a bottle online, and it just arrived, so its been sitting in the mailbox all day (in like freezing weather) and also I JUST put it on but here goes - So its very much honey and beeswax on me, with amber and woods underneath. I was hoping for a more patchouli heavy scent as I am a patchouli lover, but theres a lot of honey at first. Its going sliiiiightly plastic on me as honey tends to do, plus theres that myrrh factor - I hate those resiny scents as they also turn powdery on me. It reminds me a lot of Tricksy! I like it but I"ll have to see how it drys down. Fans of woodsy honeys should look into this one!

Squeee! On me this is a perfect blend of patchouli (much like the sumatran red sn) and black coconut. Its slightly creamy and some incense in the back. I am so in love!!! Rawr. After a few minutes, the amber comes out and the golden musk. Its a very dark, sexy, golden type scent. Black gold, you know. People who have trouble with the coconut plasticky situation might find this on the borderline. I find it walks the edge but never strays into plastic territory. I find it to be pretty complex and it morphs a bit. Why must it be so expensivo?!

I LOVE this one. Its so so so fabulous. Its a super worn, very true brown leather - like wearing an old cowboy jacket. Or like an old saddle. Amazing. Its enhanced by the balsam, which blends perfectly into the leather, making it slightly sharper and more interesting. Then the warm spice of the cinnamon swirls around the leather. Its so great. If you love Playful wooden mallets (Hatta is much less cinnamon than mallets) OR CB I hate Perfume's leather note, you will LOVE this. Are those random refernces? Those are two of my favorite perfumes thats why. The throw is moderate but the wear is super long and true. It makes me feel very laid-back chic. TRACK THIS DOWN.

I live near the Brown and Haley outlet - makers of Almond Roca and Mountain Bars - would you want anything from the outlet? For nut-haters, they have nutless Roca For the no-sugar folks they have sugar-free as well. No fanks, what is almond roca? I also have an Oberto jerky outlet local to me - any wants there? If you want to make my boyfriend very happy you could include dried meats. He is a dried meats fanatic. like, crazily enthused fan of dried meats. How do you feel about home-canned goods? I think i feel great about it! I am a big supporter of citrus marmalades, blackberry jam, pickles....what else goes in cans? Wait those are all in jars. Do you like BPTP clothing? What size do you wear of: Baby-doll T's Regular T's yoga pants Also, what is your favorite lunacy (or non-lunacy) T-shirt that you don't already own? Or other clothes from BPTP? Nah - no need for BPTP clothes here! What else do you love from the Trading Post site, and need to have? Hair gloss? I've never tried any of their stuff! Is there a particular movie genre that you like (Fantasy? Drama? Romantic Comedy? Musicals? TV-Series, etc), and what format would you prefer: DVD, Blu-Ray, or something in the cloud (like Amazon, iTunes, Flixster, etc)? I loove errrything, fantasy and scifi for kicks - preferred format would be in the cloud though. -Following up on the Adagio question from earlier, what are you top five wishes, for teas and blends? I love strong black tea, jasmine, random green tea, barley tea. I dunno. nothing with fruit or too much sugary types stuff. -Do you have anything that you do ritually, every summer? Um yeah every summer I plan all these amazing things to do in the city and then it gets too hot and we all just ending up drinking haha. No for real, one of my favorite things to do in the summer is go to museums ! ALSO movies in the park -Seen anything lately that makes you go OH HOLY FUCK THAT'S AWESOME!! ? I want some kind of awesome thumb ring. is this random? yes it is! Do you like audiobooks? If so, do you have/would you like to try Audible? (I'm an addict, myself.) Yes I love em! I have audible its great for my 1.5 hour subway commute to wash heighs! Chocolate: Love? Hate? Allergic? If love, what are your faves? Love! Anything but white - and I love toffee/salted caramel/ etc. Wednesday June 26/13 Do you have any long trips coming up? If so, could you use things to occupy yourself? I always need things to occupy myself! I love fashion mags I'm going to Jungle Jim's next week (it's basically a massive international food gasm in Ohio, look it up); would anything interest you?Did you say food?? Whats this? I want all the food. Name three things that you could use, but might not necessarily think to get for yourself? A seriously sturdy hair clip that can hold all this stupid hair i've got. I have to use 2 or 3 of these lame flimsy ones to keep my hair together. A little watering can for my window plants and terrarium! Polaroid film ! I love my polaroid camera but film is so expensivo that I never feel like the moment is worth using up my film!!! HOW sad is that. Does anything from the TP Etsy update interest you? Not really! I just found out Oreo is launching ones with watermelon flavor in the USA only. Is it something you would enjoy? Wow no but I do love oreos, I ain't mad. What are the three BPALs you would most like to receive - one GC, one not-hard to find LE, and one HTF LE from your dreams? Elegba/Goblin Lick it..../peacock queen bansheeeeee :( If you don't consider yourself in a "fandom" (and I get that ... I don't really go overboard on my liking of any TV show/Movie/etc), are there any TV shows or Movies that you really like and/or watch regularly or any actors/actresses you wouldn't leave standing in the rain (unless you like looking at them sopping wet, in which case ... well, nevermind)? I'm not so much in like "fandoms" (my little sister on the otherhand is like running these things on the internet i don't even know) but I am still known to be slightly obsesssive. I love Buffy (my original "fandom") LotR, Harry Potter, Star wars, star trek, game of thrones, and just now starting to get into dr. who. So, dear witchee, would you like some Tw*twaffle soap or scent or lotion? whats this?no idea! Has anyone asked about tattoos? Do you love them? Hate them? Have any? Want any? I LOVE them I really really really really want one (my sister got "not all who wander are lost" in sindarian script on her ribcage and its gorrrgeous) but i'm not sure what to get. HELP ME!

Do you have any symbols or totems that are meaningful to you? WELLL. I study Macaques for a living - little monkey guys. I love them! My favorite animals are large cats particularly lions/tigers/panthers. LIKE MY LITTLE GUY HAM. Ham is my cat, he is black and fab. I particularly love science -y things, for example molecular formulas, diagrams of the brain, serotonin pathways etc. Neurons also! I might get a tattoo of a neuron. bah. When you are having a really rough day, what do you like to do/have to make it a little brighter? I like to drink cheap champagne and do the dishes whilst SINGING. My roomates (both guys) hate this habit of mine, but I like to do mindless tasks and sing motown, standards, and MUSSSIIICAALLLS. lol. Can't tell you how many times they've both come home from work and I'm twirling around the room drunkenly, holding my cat aloft and belting songs from " Once more with feeling" (THEY GOT. THE MUSTARD. OUUUUUUUT.) with the sink running dishes akimbo. There are videos of this online, which I heartily recommend no one watch. Would you like if your witch sent a regional pop/soda? What? No. Unless you have diet vanilla coke where you are from. I don't really like soda with a lot of sugar but anything sugar free is fab. I LOOVE flavored seltzer. If you knit/crochet, what sizes of needles do you need? I do not knit or crochet but I think I know how to knit. I used to try to knit things but they came out all fucked up and mostly ended up just becoming sad bundles of amazing yarn tangled up with my old belts and forgotten dreams. What styles of artwork do you like? I am a HUGE fan of impressionism, post-impressionism, beaux-arts style and baroque nonsense. I love pop-art and minimalism, and Bauhaus school of art. ANYTHING from france ever ever, photographs of paris etc. I love art deco and graphic prints. Black and white photographs of vintage new york or europe. and kitschy nonsense. and supremely girly prints of like girls at parties or getting ready or in ballet dresses or. everything If you cook, would you be interested in-hand made spice mixes/rubs? Whhhhy YESSS. Would you like mexican vanilla or silver rings/necklaces? Ugh Mexican vanilla hells yes. Silver rings -? Turquoise and stuff I love, I looove rings. I

When this single note came up I was crazy excited! The little house I grew up in had these tiny white flowers EVERYWHERE, and I never knew what they were! I would sometimes catch the scent of those nectary little guys while walking around abandoned lots in the East village and always stop to pick some and carry them around. I just loved them. So when I googled the name of the new single note and saw the picture of that little white flower I was like This is a super fab floral - like others have said, nectary and reminiscent of honey. It has an almost soapy quality that lends the description frothy. I believe it is aging into a deeper and sweeter note than it was when I had it lab-fresh (back then it almost gave me a headache) and now I wear it happily during the day - it reminds me of spending hours running in our backyard attacking my cousin with bunches of alyssum. Its a gorgeous, complex white floral with a hint of green. The longer you wear it the more comforting and lush it becomes. This would go great with a white sundress and lemonade.

The only patchouli scents I've tried before this were Banshee Beat and Occupy. As tends to be the case, I love the former and not so much the latter. BUT I had to get this sumatran red flavor just to try! I'm so glad I did! Its a beautiful, calming, earthy patchouli. Its not really like either of the two others I"ve tried before - I suppose because it hasn't aged yet it doesn't have the sweet richness of Banshee Beat but it also feels much more grounded than Occupy. Its almost leathery actually - slightly dry and dusty. Its not the chunky, radiating-off-your-unwashed-crusty-friend type patchouli. Its more like the sort you might expect get off the skin of a really hot Nomadic spice trader... or something like that. I find it extremely relaxing, in fact I put it on before bed sometimes -- but that may be because I have other associations with the smell of patchouli (not just hot nomadic spice traders I promise). So i have two bottles already that JUST arrived last week and they smell a little sharp but I tested a decant of this patchouli from weeks ago when it first landed and in the imp it was already much deeper and more smooth, so I anticipate these aging into bombshell type winners! As its a single note, I've been having so much fun mixing it with other scents I have - I've had the best luck with Rose red and also playful wooden mallets. I am constantly trying to like, be an old-timey alchemist and mix up Banshee Beat gold from random notes (ONE DAY I WILL DISCOVER THE FORMULA) but mixing this with the Bourbon Vanilla SN did not exactly do the trick hahaha. Soon..... ANYWAY this comes down in a few days, I would say take the plunge and get it! I don't see how this one could let you down, unless you already dislike patchouli in which case theres no helping you!

Would you be interested in someone writing out for you a favourite recipe, or finding or devising one which they think you'd like? If so, please provide your favourite ingredients, info on how you like to cook/store and use food, and any intolerances - unless all of these are in your questionnaire, or you don't like the idea. YES! I love to cook I really like to do vegetables and chicken/fish but le boyfriend likes steak too so go for gold! I try to stay away from gluten since it can give me a tummy ache but I'll try anything. My favorites are things like polenta, roasted veg, salads, sauteed meat. I love asian food, particularly thai and japanese. But ALSO chinese. cus my mum's filipina she loves all that. If you knew you were going to live comfortably for say 800 years, what profession, calling or project might you pursue with some of your extra years, which you imagine you may not do in the life that you have? Well right now I'm a neuroscientist, I work in a primate lab studying bonnet macaques and I LOVE IT. If i could do anything, I would study primates in the field. I would create behavior models for primates, large cats, elephants, all my favorite social animals. Is there any thing - an object, a donation on your behalf, some research done for you, whatever - that your witch could do about this that you would like? And if you can't think of a present, would you rather she/he (I!) didn't either and confined themselves to things you are already involved in? Hm Ho. Good question - I would love to do donations to wildlife reserves or foundations, OR some kind of membership to one of the musuems in NYC. Switch Witch is, of course, all about you.....but if your Witch was so inclined, are there wee little ones in your home that will get jealous and are just too young to understand why you won't share the love, who maybe need a touch of Witchee love all their own, to distract them while you hide all your lovelies?!? Nope! I'm just a wee bpaler, only 23 so I've got no kiddies yet just a goofy boyfriend. Do you like bags? If so, what type (rucksack, clutch, shopping bag) colour and would you like/need a new one? Yes! I love bags, I collect vintage leather handbags - any decade! I love clutches for going out and shoulder bags for every day. Black mostly but I love random type leathers or fake leather (who cares?!) What's your favourite comfort food (snack or candy etc) and/or drink? Thai food, Vegetarian food, polenta, roasted veg. TAKEOUT. bahaha. when I'm feeling especially sad I just go FUCK IT and order dominoes. Oh yes. Would you like anything from an European country? Any particular food or goodies, magazines, books, whatever would be available to your witch in his/her country. I can't say enough how much I am obsessed with Paris. I suppose anything French would do me nicely. I love all of Europe and would love things in spanish (I speak spanish O.K) or spices or ANYTHING! What question do you hate to answer? "When are you applying to grad school?" FUCKERS. leave me aloneeeee Witchee, I know that SW isn't about what you get... but could you name one thing you would be heartbroken not to get and one thing you would be a-ok if it didn't make it in your box? (i.e. do you REALLY want perfume oil of some sort, or would you be totally heartbroken if there was no Lush in your box, etc) I'd be sad if there were no bpal at all to be found!! Is there anything small you try to collect from everywhere you visit? When I went to Europe last summer I tried to get little jewelry items from every country I went to. Also smokes! ALso - notebooks/pens/dried flowers. (RANDOM) Is there a literary character you identify with? Even if it's not spot-on, just someone you found yourself having that "I identify with this" feeling? I hate to say Amory from This side of paradise because he's the worst but... What would you like from the most recent BPAL update? What are you planning on buying for yourself and what would you like to try? Nuffin reallly from the song of nature, but WHO KNOWS WHATS IN STORE. Opinions on table top games, from cards and board games, to dice and rpgs. What do you like? What don't you like? Favorites? Any classics you like? Do you collect any? What? no. haha Do you have problems with swearing or particularly off-color humor? NAW lay it on me! What is your style of humor? slightly judgemental, mean and biting. BUT I LOVE YOU. I am extremely silly at times, and surprisingly rely a lot of physical humor. As my boyfriend can sadly attest to. (lots of slapstick involving him getting hit in the balls) sigh. Gift cards/vouchers – yay or nay? If you like them – which stores would you like one for? UM YEAH. From anywhere!! But particularly sephora, urban, amazon, etsy, you name it! FOOD? why not. How big of too big…for somethings to hang on your walls? If I'm painting you a pretty picture, are there maximum dimensions that you have/prefer? I love paintings! I paint oils myself, I would LOVE more art supplies etc. You paint me a picture I'll put it on my wall! I"m trying to decorate my apartment. I want it to look like an art gallery!! What is your favourite object, that you own, ignoring sentimental reasons for attachment? So I guess something you find beautiful, or fun, or incredibly useful. My Michael kors double wrap brown leather gold watch. I am in love with it and I get millions of compliments on it every day. I can't live without it. ALSO I have this ridiculous Diane von furstenburg sheer kimono wrap thing with gold embossed flowers and embroidery that I can literally NEVER WEAR ANYWHERE and i just have it to put it on and look at myself in the mirror. Actually not true, once I wore it around the pool when my sister and I went to vegas and it was TO DIE. bahaha. I have a feeling I will struggle with keeping my identity secret from my witchee. If you happen to find out who yours is, how much would it bother you? No way! I don't mind! This is my first time so I'm so happieeeee to be nominated. Is there someone on the forums (within SW or not) who knows you really well and might be able to help with stalking? NOpe, I"ma mad creeper no one knows meeeee. Do you enjoy drinking hot chocolate, and would you like stuff to make it with, or to add to it? I am obsesssed with Christmas, so insofar as Hot chocolate making is like christmassy and is evocative of the love actually atmosphere I am always trying to create, I LOVE IT. Have you ever tried Spoonfudge? No what is that? Are there any BPALs that you loved the idea of, the imagery – whether artwork or description – but which didn't work out for you? T Oh my god yes, ALLL the sleepy hollows, ALLL the christmas carols and nutcrackers and alice in wonderlands. I love alll the ideas and artwork. Not all of them work for me but you know - I want them. Also, STARBUCKS, Yay or Nay? YES. FOREVERRRR. I love starbucks. Ninjas or Pirates? Um I woudl say ninjas but 14 year old me is outraged because she was obsessed with pirates of the carribean. Werewolves or Vampires? No contest!!! VAMPYRE. (in andrews voice) Zombie or Cthulhu? Cthulhu. Do you want to receive one big package or a bunch of small ones? Digital stuff all at the end when the box should arrive or as we go? Whatevers good for you love Do you welcome knitted items? Yes. If so, what would you like most? Hmmm....fingerless gloves!!! are those still in? I want some! arm warmers! LEG WARMERS. hells yes

Thursday June 20/13 Do you read literature/culture blogs or websites of any kind? I'm thinking about anything that would help a putative witch to get a sense of what your current tastes in books, movies, games, genres, approaches to culture and literature and so forth are Yes ! I love Mcsweenys, Vice, The Daily Beast, The New Yorker, New York Mag. I love alllll the fashion blogs, particularly Sea of Shoes, NYC Dauphine, Blood and Champagne, BLEACH BLACK., Nylon. I LOOOVE beauty blogs (think, Beauty is Boring, XOvain, And allll them). For books - I love to read Fantasy and Science FIction. I loved A song of Ice and Fire, I love all Neil Gaiman. My Favorite author of all time Is Milan Kundera. I am obsessed. My other real ove is Russian literature - especially Tolstoy, Dostoyevsky, and Nabokov. And for all times, I love French 20th century philosophers, Camus, Sartre, Simone de Beauvior, Derrida. I guess mention the German as well. Nietzche and Heidegger's phenomenology. Movies I love love everything. I love Casablanca, The Great Escape, BREAKFAST AT TIFFANYS, (anything Audrey really - like Sabrina!! I die.) And ANYTHING Hitchcock. Gregory Peck or Cary Grant. Steve McQueen. I love 80s and 90s action movies, Blade Runner, Star Wars, Back to the Future, Terminator, Jurassic Park, Lethal Weapon, Die Hard. Brazil! Sci-FI/Fantasy!!: Matrix, Star Wars, LotR, All the random things. Disney, particularly Beauty and the Beast, LionKing, Mulan, and Aladdin. Theatre? I love love theatre, alll musicals the classics of Rodgers and Hammerstein up to Rent up to Spring Awakenings and Book of Mormon. I love em all!! I have an especially soft spot for Oscar Wilde. AND of course, I am obsessed with Shakespeare - often when I"m on the subway and I can't think of anything else to read I open up a random play. TV? I got some of that too. I"m all about Sci-Fi/Fantasy, Game of Thrones, BUFFFYYYYYY FOREVER, All the Whedonverses, Battlestar Galactica !!, Star Trek, Firefly, True Blood (lets be honest here), Merlin, really random stuff here. Spartacus? yup. Mad men, Deadwood, Sex and the city, Arrested Development, Seinfeld, Veep, 30 Rock, Parks, The West Wing, Downton Abbey. How do you feel about traditional picnics (namely the intimate table for two variety)? Old-fashioned basket or something more utilitarian (cooler/insulated bag)? Um yes!! Old fashioned pls! My bf and I just went to the Jazz-Age Lawn Party on Governer's Island last weekend it was a DREAAAM. SO fun. and everyone had these fab baskets and little cupcake stands. It was like Great Gatsby out there i was in heaven. If you were put in a room with 100 random other people the same age and sex as you, from your country, in what way do you think you would be different from the average? Well I look very different first off as I'm a random mix of races so I've got slightly asian eyes and darker skin. I'm a Neuroscientist and very BRAINY. bahaha. No really. And I work with MONKEYS. I tend to have a hard time connecting with women - I am sure its because I never learned from my own mother how to communicate with women but I do love them all. I tend to be shy around girls. Most of my friends are guys, I"ve lived with the same 4-5 guys all through college and in the few years afterwards. I will be awkward. I guess when people don't know me they say I come off as stuck-up but its because I"m a derp de derp! Haus of Gloi did a Reverie update! Do any of them interest you? (Or anything else up currently?) T Yes! THe Rose city perfume looks nice. Also the custom one- I'd do like Red musk, leather, Vanilla bean, and....tea? somethinglike that. Witchee, do you cook? Do you do all the cooking? Is it a chore or a pleasure? I love love LOOOOOVE to cook! I do it all the time to relax or de-stress. I love to make food for my boyfriend or friends. Which reading level do you prefer to read in YA or Adult? Or even both? Both? I did read the twilight books and I liked them! also hunger games, but mostly my tastes skew up and out. haha Wednesday June 19/13 If you could have one rare bpal which one would you choose? Bansheeeee Beaaaaat. That. (Feel free not to answer, I know it's not a standard one!) Are you kinky? Um yes in my MIND. bahaha poor bf. Do you enjoy scented candles? Certain sizes that you like? What kind of scents or brands? Love Candles, I like unusual scents like burning leaves, tea, fig, woods, also vanilla and anything christmassy!! Thoughts about South Africa? Have you been here, would you like to go? Would you like to receive anything South African? NEver been but I would adore to visit Capetown etc. I want all the things from there! Do you like Sockdreams? If so, what styles would you prefer? (You can also link your wishlist.) Whats that? Do you need hair accessories? If so, what kind or color? YES. Hair clips to keep up my monstrously thick hair. Black? I dunno. I love like fake flowers or clips or whatnot. What is your favorite shade of blue? Robin's Egg, Turquoise! Tiffany blue!! bahaha. Do you have any kitchen gadgets (a SodaStream, a Kuerig/Tassimo) that you want mix things for? Not that I can think of..I have a soda stream but I don't like sweet sodas anyways Just the plain stuff. If you were to start learning something new (intellectual or craft or hobby), what would it be? Oh my god I need to learn FRENCH ( I can speak spanish passably.) AND I really really really want to learn how to sew my own clothing. So bad. What about candy? Do you have a sweet tooth? I don't have that much of a sweet tooth except for sour candy! And stuff like nerds/ sweet tarts etc. Toffee etc. Salty ? Okay maybe i do! Do you have an e-reader? What kind? Would you like to get ebooks? I've got an ipad and I love to read on it! If your witch is an extremely crafty sort, and she were to send all kinds of homemade foody goodies and handmade crafty stuff - what are items you would NOT LOVE to receive. Please dont hedge on this one...some of us are serious crafters and will be making most of what we send! I love crafts . I would probably say anythings great! I would want things that go with the decor of my house- our house has a very modern/industrial/hipster type vibe. I love the wood/steel/black thing but my own room is like parisian white! I love that too. Witchee dear, do you like video games? Are there any you want to play? Do you have a large library? I do like them but don't have any way to play them Do you have something you do, without fail, as a personal daily habit/ritual? (Examples: pen-and-paper journal keeping, tea/coffee drinking, morning yoga, nightly bedtime reading. I'm kind of thinking on things that would be dear to you and might need small supplies or could use certain extras. ) Aw! Yes. Coffee! I am a smoker ( I know I know) so my coffee and cigarette morning ritual is very specail to me. I am always on the lookout for new coffees! and cute mugs Do you wear nailpolish? What colors do you tend to go for? What are your favorite brands? Are you open to trying indie brands? Yes and yes. and yes. I love to do my nails ( though from working in the lab my nails are something to be desired) I love reds, corals, oranges, and brights! no sparkles for me thanks. I like rich solid colors, not usualy pastel. Anything that would look good on caramel color skin see. Name three BPAL scents you hav tried, but are dying to get more of. Banshee (so lame to put that everywhere but I LOVE IT), Crowley, Elegba. (also satyr and spellbound!) Do you still write real letters on nice stationary to people you like/love? Yes. I have a best friend in the Korean military now, I can only send him letters. I miss him Have you ever tried anything from Paintbox Soapworks? Which products or scents would you prefer? NOpe! Do you like/have space to garden? If so, what do you grow? Not really but I do make terrariums!! And i love them. They are adorable I would love little charms or zen garden type stuff to put in them. Do you like sample sized things? Think lipgloss, mascara, bodylotion, scrubs, mini candles, and so forth. What ?! YES. Have you tried Fortune Cookie Soap? What products or scents would you like? Nopes Do you use solid soaps at all? If so, what kind do or don't you like? NOt really? Have you ever tried Cocoa Pink? If you are curious about it, what looks interesting to you? NOpes! Do you like Lush? If so, what is your favorite product that is currently available, also, what is a product that you love but has been discontinued? YES Love Lush! I like their everything, but anything for the face is great, their tonic waters, skin drink, I don't have a tub so can't use their bath stuff but pretty much everything else. Monday June 17/13 Dr Who? Yah!! My sister got me hooked on it. How much do you like lipbalm? Flavored or unflavored? What are your favorite brands and flavors? Well not so much I guess- I try not to get addicted to that stuff but i DO love fresh sugar lip balm. Do you like and wear lipgloss? If yes, what colours? I like lipgloss - I don't like it sparkly but I've been looking for a good dark-rose type color and a good pale pink or peach! For those of you whose wishlists contain only BPALs, are there any other perfume companies you like or would like to try out? OMG yes I'd love to try out Arcana and Conure Oils ! Your feelings on Adagio teas: If you've never had anything from them, would you be open to trying them? If you HAVE had them and like them, name some favorites blends. And if you had them and dislike them, can you name a few *other* tea companies you're into? I love tea! All tea. Except stuff with too much fruity elemetns? maybe even that. I dunno I like it all. What about coffee? Would you like to get coffee send to you? Whole bean or ground? What are some varieties and/or flavors you enjoy YES! I would love love to get coffeeeeee. EIther whole or ground is fine - I like bold robusty flavors, cinnamons, spices, dark roast, etc. Who is your favourite female of all time? Historical, literary, ANYTHING, and why? If you were a Disney princess you would be?: Belle! But i look most like jasmine. OKAY be honest its just because prince adam is the hottest . Would you like a seashell from Florida? Yep What craft project do you currently have on your docket or that you want to start? And that craft goodies would be welcome? I"ve been meaning to learn to sew my own clothing - I haven't done that yet. I wouldn't mind beads or jewerly making stuff too! Bags: Comfort Food: Cheese. Fries, salty foods. chips. pizza . roasted vegs Would you like anything from an European country? Any particular food or goodies, magazines, books, whatever would be available to your witch in his/her country? OMG anything paris. I'm a huge francophile! What fandoms do you belong to? Buffy, Firefly, Star Trek, Star WARS!, LORD OF THE RINGGGSSSS. Battle star Galactica, avatar! What cheers you up? Wine, friends, my cat Ham. Who or where would you most want to haunt? Who would you least want to be haunted by? What question do you hate to answer? What is the best compliment you have/could receive? What colors/style is your kitchen decor? And do you entertain in your home? Are your ears pierced?' Do you like stuffies/stuffed animals/art doll type thingies? If so, any particular type you'd love to get? I don't think so ! Are there wee little ones in your home that will get jealous and are just too young to understand why you won't share the love, who maybe need a touch of Witchee love all their own, to distract them while you hide all your lovelies?!? Nope! I Do you like tarot cards, pendulums and rune stones etc? If so, what type? I don't know I"ve never tried using any of those things!