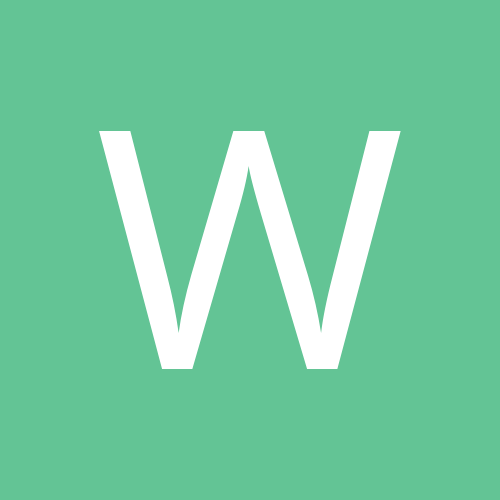 Wren12
Barred from swapping
Content Count

1,158

Joined

Last visited
55 Followers
About Wren12
Rank

obsessive precious hoarder


Birthday

October 29
Contact Methods
eBay
AIM
Livejournal handle
BPAL
BPAL of the Day

VILF + Madagascan Vanilla (try it!)

Favorite Scents

Fave Notes: Honey, Milk, Dragon's Blood, Fruits, Incense, Vanilla, Musks (pretty much all of them, but red is my favorite-est!), Citrus, Ozone, Snow, Cherry, Apple Blossom, Benzoin, Styrax, Clove Notes of Doom: (Always) Cumin, (Usually) Amber, Sandalwood, Rose, Jasmine Iffy: Oakmoss, Patchouli (although Beth does it so well that it may be moving to faves!)
Profile Information
Pronouns
Interests

Reading, horror movies, exercise, dance, cats, weird stuffed animal collecting, cooking, eating fancy and/or delicious and/or strange foods, BPAL, crafting (candles, solid perfumes, decoupage, bedazzling (for real, lol!) )

Mood
Astrology
Chinese Zodiac Sign
Western Zodiac Sign
Recent Profile Visitors
The recent visitors block is disabled and is not being shown to other users.
SN Ambergris All Souls Boo! 2010 Boo! 2009 Boo! 2012 Blue Lollipops Bram Stoker Crowley 2009 Candy Butcher Convocation, The Callidora Candy Coated Apple Moon, Candles 2013 Cake Smash Cthulu in Love Countess Willie Death Rock Doc Constantine Dark Pumpkin Mead Fernris Wolf Capax Infinity Capax Infinity B/U Gluttony Hell boy Hexennacht 2008 Hellcat 2013 Haute Macabre Hope and Fear Set Free Haunted Houses Infernal Lover Fighter 2012 Jack Grand Basin 2013 Ranger 2011 Pale Student of Unhallowed Arts Sea of Glass Monster Bait: Bloody Mary Moroccan Pumpkin Patch Phantom Calliope, The Pumpkin Queen Phoenix Steamworks Kabuki 2013 Splatter Comedy New Years Eve in Dogtown Unveil the Grace in Thine Eyes On Darkness Snakes in the Pumpkin Patch Rose Red 2007 Red Pumpkin Floss Peach I Other Hot Chocolate, The Romanti-Goth Pumpkin V 2009 Sol Invictus Smut 2013 SN Madagascan Vanilla Rum SN Rum Soaked French Tonka Sin in the Pumpkin Patch Werepuppy Moon, Red 2013 Seekim, The Moon, Windy SN East African Patchouli SN White Sage SN Sumatran Red Patchouli SN Olibanum Ooky 2013 Paladin 2013 SN Siberian Musk Moon, Honey Sacrifice Nocturnal Reverie Noctiphobia Noctiphobia B/U Mopfledermaus WILF 13 3/13/2009 Byron v13 2011 Autumn Lace Absinthe and Lace Blue Pumpkin Floss Blue Snowballs Battty Hollywood Babylon Calaveras 2010 Dragons Milk Dragons Musk 2011 Eat Me Sugar Cookie 2011 Light of Men's Lives CT Frankincense 114 Boo! 2009 (b/u) Beaver Moon 2007 Gmilut Chasadim Black Lace 2005 Suck It 2012 Jester Paladin 2012 Misfortune Teller v3 2010 SN French Tobacco Snake Pit Snake Charmer Res Dorian 2010 Womb Furie 2010 Spanish Dance, The Pumpkin Latte Red Pumpkin Floss Smut 2008 Ginger Skulls Kunstkammer Red Lace VILF Mr. Nancy Famine 2012 Monastery in the Mountains Pollution 2012 Glitter Street Festival Snake Pit Temple Viper Snake Oil 2011 Snake Pit Coral Snake I Fell in Love with a Floating Brain Third Charm Mourning Lace CT Vanilla 118 Sentimental Initiation Pomegranate IV Wulric the Wolfman Snake Pit Australian Copperhead Snake Pit King Cobra 2008 Snake Pit Asp Viper Crowley 2012 Cake Smash 2009 WILF B/U Snake Pit Snake Charmer Res B/U SN Madagascan Vanilla Rum B/U Nocturnal Reverie B/U Batty B/U Callidora B/U Phoenix at Midday 13 3/13/2009 Snake Oil 2012 Poisoned Apple v2 Cat, The Bat of Wealth Phoenix, Blood Black Cherry Amaretto Pudding Black Temple Burlesque Troupe 2009 Dark Chocolate Cherry 13 8/13/2010 13 11/13/2009 Medical Procedure CT Vanilla 248 Sprinkle Cake Aziraphale 2012 CT Vanilla 656 Haloes Dorian v3 Metal Rabbit Chaotic v3 Perilous Parlor 2012 CT Snake Oil DCXXIX Shivering Boy 2007 Velvets, The 2012 Pomegranate II Antonio the Carny Talker Gingerbread Poppet Mayan Chocolate with Annatto Seed, Anaheim Pepper, Cinnamon and Vanilla Bean Phoenix, The Anesthesia Orgy, The Snowballs, Yellow White Chocolate, Black Raspberry, and Apricot Cordial Truffle Theodosias the Legerdemain Lambs Wool 2009 Warsizone SN Caraway Angry Crab 2013 Phoenix, Fire Moon, Blood Hells Acres Yule Tree Farm The Worm Shall Revive Thee with Kisses Agrat Bat Mahlaht Tea Mason and Jenkins Port Jelly Plastic Plink Flamingos Knecht Ruprecht Splatter Comedy Pomona 2012 Gacela of the Dark Death Feed me and Fill me with Pleasure Lips Full of Love and Laughter Moon, Wolf 2014 Miskatonic University Gingerbread Villain 2014 Shubb-niggurath Daddy 2013 13 2/13/09 Black brighter 2014 Hellfire SN Madagascan vanilla (b/u) Braving the Ice 2013 Nuclear winter 2013 Neutral 2013 Halfling Midnight kiss Samhain 2011 Nocturnal Reverie (b/u) Old Scratch Brimstone Good Nostrum Remedium Fruit of Paradise 2013 SN India Ink Wormwood Field 2013 Hypothermia 2009 Almond Blossom 2013 Apple Blossom 2012 Punky night 2006 Hunger CT Vanilla 19 (frosting) Depraved Go to sleep darlings 2013 Left His Nurse While in a Crowd Dungeon Crawl 2010 Velvet Pink Kitty 2009 Flor de Muerto 2010 Steam-Goth 2011 Cleric Bloodlust Nyarlahotep Capax Infiniti B/U Miskatonic Philharmonic - Totentanz 2013 Phoenix, Baruch's 2013 Shubb-Niggurath B/U 2009 Lillith and the Jaracho Phoenix, Ezekiel's 2013 Phoenix, Hesiod's 2013 Noctiphobia B/U 2013 Holy Water Cheshire Cat 2008 Eldritch Dark 2013 Snowballs, Disco 2013 Black Alice 2013 Dark Crystal - SkekUng the Garthim master Dark Crystal - SkekNa the Slave Master 2023 Village Legend Lives Long 2013 Corrupt Chancellor 2013 Horror Unthinkable and Unstoppable 2013 Dia de Reyes 2013 Knight in Shiny Armor Akuma Miskatonic Philharmonic - Cardas Macabre 2013 Miskatonic Philharmonic - Marche Funebre 2013 Miskatonic Philharmonic - Elegy No. 15. 196 2013 Zoom, The Last of 3 Spirits Incessant Torture of Remorse Jonathan Harker Luna Negra 2013 Thirteen, 12/13/13 Knight in Shiny Armor B/U 2013 VILF B/U Braving the Ice B/U Bow and Crown of Conquest, The Pussy 2011 Dee SN Iranian Galbanum Athens Lunar eclipse Horreur Sympathique Times Infliction of Eternity 2013 Bliss Vice CD Alley of Games v6 Swank Moon, Storm 2005 Pumpkin Latte 2010 Visionary, The 2013 Cockaigne Suck It! 2009 Antikytheria Mechanis Tombstone Dorian (b/u) Mme. Moriarty Halloween: Las Vegas SN Devil's Trumpet SN Evening Stock Gingerbread Snake Womb Furie 2014 Bonbon, Lust Chocolate Key Lime Truffle Haute Macabre (b/u) Gingerbread Snake Gingerbread Snake (b/u) Yule Cookies Eight Views of a Actors in their Studios Crypt King Memory of Primal Secrets, The Snake Pit Habu Oberon Mme. Moriarty (b/u) Carnival Diabolique Dionsyia Carnival Diabolique Marianne Lightning (2004? C/B) Desiccated Frostberry Pie Filling Thirteen (12/13/13) (b/u) Tanniniver Beaverversery Goliath Birdwing Fragmented Alice Youths Disengagement Fragmented Alice Nevar Fragmented Alice Fragmented Singularity Banshee Beat #Occupy Wall Street Sachs Corrupt Chancellor (b/u) Bram Stoker (b/u) CT Vanilla 236 (light vanilla with thyme and heliotrope?) Clockwork Couture: Male Clockwork Couture: Female Moon, Lotus WILF (b/u 2, 1/2) Carnival (Carnival Noir) Sinister Salon, The 2012 SN French Tobacco (b/u) Eat Me (b/u) 2008 Vamp Tears Nero 2004 SN Rum Soaked French Tonka Fetish.Goth 2011 Atrocious Attic, The Moon, Dragon 2008 Spell of Amorous Love, The Furo 2014 Sweets to the Sweet 2014 Foolish and Vacuous Death Shall Come in with Thee 2014 Bonbon, Deadly Nightshade SN Golgothan Myrrh Lilith Vs. The Giant Crab Beaver 'Versery (b/u) Nahemoth (10ml) Ivanushka All Souls Snake Pit Australian Copperhead (b/u) Moon, Raven Nevar (b/u) SN Sumatran Red Patchouli (b/u) Half Elf v5 Boomslang Boomslang (b/u) King of Clubs Flesh Eating Reindeer from Uranus Blood Kiss Bonbon Tweedledum Bonbon CT Vanilla 411 (chocolate cupcakes) Hecate Lune Noire 2008 Pumpkin III 2009 Pumpkin I 2009 Pumpkin II 2009 Noctiphobia (b/u) Imaginer Calidora (b/u) Dancing Koi Crimson Christmas Thoos Dove's Heart Halloween: Montreal Somnus 10ml Black Phoenix Laughter of Loki Luperci Ship of Hel, The Managarm's Bloody Jaws Rending of the Rock, The Yule Cookies (b/u) Imp Twinkle Twinkle Little Bat SN Oakmoss Peninsula Deliriorum Villain Halloween: San Francisco Leopold Freherr Von Tsemekwes Antique Lace Mötley Bones Trombone Humpback Whale SN Siberian Musk (b/u) Cuelebre Womb Furie 2014 b/u Calidora b/u Gingerbread Villain b/u 51 ICD 4 SN Ambergris b/u WILF b/u Snake Oil b/u 2013 Luna Sanguinem Nightmarchers v5 TKO

Picked this up at C2E2, what a great time that was!! I knew that I loved all the notes, but wasn't blown away by this right out of the bottle. New it was primarily a light, airy, clean scent. Very slightly like Monastary in the Mountains, which I adore. I got no vanilla at all, which made me sad, but it was still nice enough for a bottle. I've had it aging since then, and happened to pull it out tonight on a whim. Well, hoo-freaking-ray, this one likes to age I guess! Now when I sniff from the bottle I get a strong hint of clean, fresh air, warmed by soft vanilla which I hadn't noted before, but I know vanilla tends to age well, and this is definitely the case. On wet it is clean, sweet, and soft vanilla. As it dries the vanilla warms and is buoyed by a soft muskiness, tempered by the initial clean air scent, so it's not overly VANILLA MUSK, but more subtle, sweet, and really quite amazing. So glad I kept hold of this lovely. ETA: Rereading some of the reviews after writing this one I note several "feminine" descriptions, but for me this is much more unisex, bordering on an almost masculine cologney vibe, but an extremely soft, non overwhelming cologne. This may also be because I'm a guy and scents with ozone tend to smell cologney to me.

Considering I have 3 bottles of this I have no idea how I've not reviewed it. For me this is a very soft and creamy vanilla at the start, which is tempered by a soft waft of lavender. The lavender is soft and not sharp, but its herbal nature keeps the vanilla in check. As the scent dries the vanilla warms up and becomes more assertive mingling with the lavender. The musk becomes noticeable but is soft and sweet. Overall it is a sweet, loving, wonderful scent and one which I wear for bedtime quite often.

Wren12 replied to clephan's topic in BPAL FAQs

My oldest bottle is 10 years old and smells amazing...

ITB: Smoky, herbal and a touch of green. On Wet: Ooh, the musk blooms straight away, sharp and sweet, like the musk in Infernal Lover, which is my favorite iteration of red musk. The herbal note fades more into the background and a slightly sweet floral note bolsters the high sweet sharpness of the red musk. A smokey note brings up the base notes sweetened and made more rich by the carmel, heady scent of tobacco flower mixing with the vanilla. Dry down: The musk remains assertive with the tobacco flower taking the place of the sweeter floral note from the wet phase. The whole lot is underscored by smokey, slightly boozy vanilla bringing just the right edge of softness to the rest of the sharp notes. The herbal notes are no longer assertive and this has become much more of a musk/incense scent. Overall I am totally happy I got a bottle of this. Everyone works together perfectly and it is unique and wonderful. Viva la luna Sanguinem!

I came to this thread JUST to mention Kabuki, since I'm wearing it today! My bottle is fairly well aged, and I get probably an equal blend of cherry and super awesome anise, which tempers the cherry so it is not sweet but spicy and lovely. Interestingly enough I get 0 red musk from it, and I amp musks to high heaven usually.

I love this Atmo so much. It may very well be my favorite of all time. I get the exact same leather that I get from Eldritch Dark, and interestingly to my nose it is a naughty black leather...sharp, biting and enhanced by a tang of shiny silver metals. As it dries the leather becomes less intense and backs off a bit, replaced by a sweet, sexy musk...it's a bit like the "infernal" musk that I adore so much in Crowley. Everything about this is perfect, although I do wish it was a touch more assertive and intense! I just bought two more bottles to go with my current one. Mmmm...delish. ETA: Leather and musks are two of my favorite notes of all time, and I adore the tang of the Labs metal so I probably am fairly biased on this one.

Bloody hell, I wrote up a love note of a review for this oil and it got deleted! It's amazing, freaking amazing. Shiny new black leather softened by a cloud of smoky Vetiver with moist, almost aquatic cologney vibes from the Oakmoss and a touch of woodiness, perhaps from the labdanum. Finally as it dries down the tobacco absolute, less caramelly than the single note, but rich and heady rides in to top off the scent. Like MCS I do not note any significant play from the patchouli, cacao drenched or no. I received this bottle from the lovely Rakshasha, because I knew I'd regret it if I didn't at least try it and it has sat for over 48 hours since receipt and transport etc. This is bliss in a bottle for me. On me it is very masculine (I'm also a guy, so interperet that as you will) and reads as an extremely appropriate, complex and magnetic cologne for an evening out. Leopold does seem to be quite the rapscallion indeed.

How have I not reviewed this?!?!? This is my FAVORITE EVER 13!! And I think I've tried almost all of them if not all of them. This is sweet soft doughnuts, glazed with sticky sweet sugar, mixed with a lovely splash of pomegranate juice to give the glaze a pink color, and a tiny bit of sharp fruitiness to cut the sweet. It is cakey, wonderful and good from bottle to dry down. Honestly, if I didn't read the notes I'd swear it was a really sophisticated doughnut. I'm ok with smelling like amazing doughnuts. <3 Beth

Beaver 'Versery smells like amazing cupcakes.

I just tested Blood Kiss Bonbon yesterday and it is basically sweet cocoa, smoke, and cherries. It is lovely and amazing and sweet and smoky and awesome. It is also strong like bull, and has throw like...something that throws things really well...I don't do sports. And since the Lupers are still up you can grab some and not worry about haunting the sales forum for it.

This is weird, I am so not a floral person, but I picked this up (2007 version) on the cheap with an eBay bottle lot so I figured I'd give it a test. In the bottle it smelled of slightly sweet dust. On wet...yup, that's...sweet dust and...vanilla? Dry down: ok, now it's a little floral...but mainly this is overly sweet dusty vanilla on me. Very very odd compared to others reviews...

Really, really good suggestions here! I'm a male leather lover so I speak from experience, lol. Dee, Black Rider, Fighter and Rogue are totally leathery yumminess with no florally notes at all. I'd also recommend Crowley and Jareth, although both are more complicated leather scents than any of the previously mentioned. ETA: Oh, and Haute Macabre, possibly my favorite leather scent although it's more leather and almonds ( which always smell like cherries to me) but still, an amazing leather scent and not terribly hard to find on swaps and sales.

Wren12 replied to Belladonnastrap's topic in BPAL FAQs

Izile, this is simply amazing!! Thank you so much for sharing it with us all!! <3

ITB: Sweet, creamy, clean, but I not soapy clean, if that makes sense, fresh clean. It smells lush and juicy in the bottle. Wet: It's everything I wanted it to be. The sweet, clean white sandlewood, which works as the top note before giving way to the almost dusty vanilla of the marshmallow and the sweet/bitter bite of the Ranier Cherry. Again, lush, juicy and freshly clean are all adjectives that describe this when wet. Dry: The slight soap note of the sandlewood dissipates and a juicy sweetness from the currant takes it's stead. I get very little of the ginger or anise, but I'm ok with that at the moment, and anise has a tendency to become more assertive as it ages (Kabuki,I'm looking at you!). This is sweet, luscious, with a soft vanilla tempering what could be an overwhelming fruitiness from the current and Cherry. I fear I may have to grab another bottle oft his...and the label, so cool!!