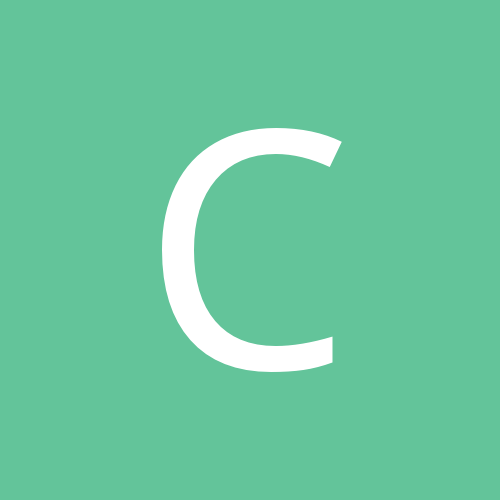 Content Count

1,593

Joined

Last visited
27 Followers
About cupide430
Rank

Greedy Guts!


Birthday

04/30/1982
Contact Methods
eBay
AIM
Livejournal handle
ICQ
Website URL
BPAL
BPAL of the Day
Favorite Scents

Beatrice Devil's Night Lurid Chuparosa Eos Dragon's Eye Cold Moon White Musk SN Blue Lilac SN Amsterdam Ode on Melancholy Mr. Ibis Mr. Jacquel One to Tie, Two to Win Sudha Segara Kumiho
Astrology
Chinese Zodiac Sign
Western Zodiac Sign
These were the scents that jumped out at me the minute I saw this thread title. Shanghai is a lovely fresh tea floral. And Phantasm is a strong jasmine scent with a very strong lemon base as well, so it might be worth a try. Katharina is another fruity floral with tea notes. The Illyria ladies are all lovely light florals.

cupide430 replied to lucymoonstar's topic in BPAL FAQs

I have a feeling this was mentioned elsewhere... I know I emailed the lab a while back when I had a similar problem with Oblivion. If you want to order NOW, you've got two options: 1- order via paypal 2- order any GC scent through CCNow and state in the notes section that you would like Oblivion and are having trouble ordering it through CCNow. Enjoy! Oblivion is LOVELY!

Shadow looked up at the creature. "Mr. Jacquel?" he said. The hands of Anubis came down, huge dark hands, and they picked Shadow up and brought him close. The jackal head examined him with bright and glittering eyes; examined him as dispassionately as Mr. Jacquel had examined the dead girl on the slab. Shadow knew that all his faults, all his failings, all his weaknesses were being taken out and weighed and measured; that he was, in some way, being dissected, and sliced, and tasted. We do not remember the things that do no credit to us. We justify them, cover them in bright lies or with the thick dust of forgetfulness. All of the things that Shadow had done in his life of which he was not proud, all the things he wished his had done otherwise or left undone, came at him then in a swirling storm of guilt and regret and shame, and he had nowhere to hide from them. He was as naked and as open as a corpose on a table, and dark Anubis the jackal god was his prosector and his prosecutor and his persecutor. "Please," said Shadow. "Please stop." But the examination did not stop. Every lie he had ever told, every object he had stolen, every hurt he had inflicted on another person, all the little crimes and the tiny murders that make up the day, each of these things and more were extracted and held up to the light by the jackal-headed judge of the dead. Golden amber, hyssop, North African patchouli, and embalming spices. Let me start out by saying that I'm usually a patchouli-phobe. I generally go for lighter scents, floral scents, and musks but somehow this weekend I've fallen head over heels in love with one Mr. Jacquel. He starts out with a sort of dark patchouli herbal kick. Mostly deep and herbal really, but as it dries the amber rises up and up. I always have trouble describing ambery scents, but this has a bit of that dry duskiness that Ozymandias has, that almost nose-tickle-y goodness. But this lacks the cologne-y edge of Ozymandias. It's much deeper and spicier. This is amber, kicked up a few notches, deep and herbally. But soothing and almost comforting at the same time. This one has skyrocketed right up to the top of my list. An unusual love for me, but really just amazing.

Samael smells a whole lot like La Fee Verte (but without the herbal notes that go a bit bug spray on me) and a bit like a less floral Al Araaf. So if you're into honey musk with some floral, Samael's definitely for you. I also have some Ghagiel & Thaugirion. Thaugirion was a bit too fruity for me... but I tend to the floral side of things. I just wore Ghagiel the other day and was really digging it's sort of musky floral carnation vibe. You know how lilies smell sort of musky? That sort of musky floral, plus a bit more carnation than I usually like... but somehow it just works. Some of the others really had a great dark Hellion type vibe, but those types of scents really aren't for me, so I seem to have forgotten which was which... They're all really quite lovely though.

cupide430 replied to ipb's topic in BPAL FAQs

This will probably end up merged somewhere else... but in the meantime, the answers to your questions: Order confirmations usually come from Paypal and then sometimes there's also a BPAL email order confirmation, sometimes sent from "blackphoenix@blackphoenixalchemylab.com" (which is not an email address you should use for inquiries-- that would be answers@blackphoenixalchemylab.com. C&S's come from USPS, unless you're international and if so... someone else might have to help you there.

I find Chimera to be similar to Bruja... only with honeysuckle instead of lilac. You might want to give it a try. It's not quite the same, but it's nice.

cupide430 replied to kebechet's topic in BPAL FAQs

Glad you got it sorted out hadaverde! The ISP blocking stuff is strange and often a little difficult to uncover.

cupide430 replied to kebechet's topic in BPAL FAQs

The last time I emailed CS, I got an answer within 36 or so hours. I know Beth posted a few announcements about them having email trouble sending email to several ISPs. Perhaps try emailing again from gmail or hotmail?

I'd try some Quietude or Safari as they're pretty straight up lavendar.

Perhaps Lurid might work? It has currant, lavender, & white musk. I find that it is a lovely complex berry floral scent. Sweet and lovely really. Good luck on your search!

cupide430 replied to BubbleDragon's topic in BPAL FAQs

I think it is because you posted this particular trick on the NALF. But it is good to see it posted over here, it's a great tip. I've found Dr. Bronners works particularly well for removing scents too, though I haven't tried to scrub anything off in a good long while.

Anytime! Lilacs are pretty much my fave flower, and I refuse to wear Dragon's Eye on hot days because it can get to be too much by the end of the day... Good luck finding something good to use!

I'd go with something nice and light which wouldn't become overly intense from the heat. So from your list (of the ones I've tried), probably - Phantasm - Embalming Fluid I absolutely adore Dragon's Eye, but I could see it becoming overly sweet and cloying not to mention STRONG when hit with a lot of heat.

This one seems to be a fairly quick morpher on me. It started out as a moderate patchouli scent with lavender. As it dries, the musk and a light powdery note is coming out with a hint of floral. This is awfully faint on me, but nice so far.

Strong citrussy tea at first. Very nice and fresh, though a touch too much on the citrus edge for me. As it dries, it fades quickly. Now it is a faint leather with a gentle tea note. Nice, but too much leather for me.