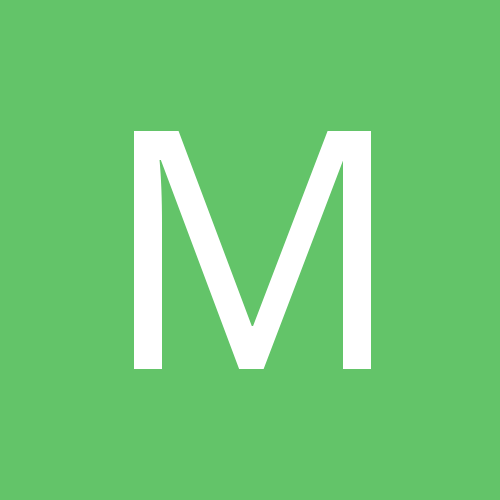 Content Count

821

Joined

Last visited
About morleigh_s
Rank

diabolical decanter


Birthday

04/14/1981
Contact Methods
eBay
ICQ
Yahoo
Website URL
BPAL
Favorite Scents

Queen Alice, Pink Moon '07, White Rabbit, Silk Road, March Hare, White Light, Hod
Astrology
Chinese Zodiac Sign
Western Zodiac Sign
I'm resurrecting this thread because I am stumped on what BPAL to wear at my wedding. I'm getting married October 13th (Friday ) and it's going to be an outdoor wedding at an old Victorian house on a lake. It's going to be a fall theme, lots of dark, rich colors. My dress, which I unfortunately have no pics of because it's still being made, is going to be a totally amazing victorian style dress complete with a corset and bustles in the back, and antique handbeaded lace and I could go on and on. I love the dress. Which scents do you associate with fall and/or a Gothic Victorian theme? I'm thinking maybe not so much of a pure, virginal, white wedding day scent but something a little bit darker and richer. Any ideas?

I have to say Block Buster is my favorite voodoo oil. Besides the fact that it smells amazing it really works. I decided to wear it last weekend when I was going to pick out tuxes for my wedding. I had attempted to do this a few weeks prior and could not for the life of me settle on anything, I don't know why picking out tuxes would be so daunting but I just couldn't focus...so when I went back I knew that I had to have a little extra help and decided that Block Buster was just the help I needed. I went into the tux shop, picked out coordinating vests and tuxes like an old pro, no problem at all, it was amazing, it really busted that block. I will most definitely be buying a 5ml of this. As for smell, I think it smells very similar to Lughnasadh...like an autumn harvest. A little bit of apple and cinnamon but not enough to be cloying...it's nice and sweet and creamy. I love Block Buster!

I ordered White Light on Saturday and received it today and it could not have possibly came at a better time. I was absolutely seething because it was sprung on me earlier on in the day that I was going to have to stay almost 2 hours after work...things aren't going so well at work to say the least and on top of planning my wedding and dealing with an ongoing physical problem...well, I'm frayed and worn down to say the least so as soon as I saw my TAL box waiting for me at home I tore into it and anointed my chakras and palms with White Light. I started feeling a bit tingly and next thing I knew I wasn't so enraged anymore...and I could actually think clearly and cope with having to go back to hell (oops, I mean work) for more hours. I wasn't happy about it by any means but I can honestly say that White Light really calmed me down and cleansed me of alot of agitation I was carrying around. At this point, I'm very relaxed and almost to the point of falling asleep so I'd say it did the job. I'm so glad I got this, it has been such a sanity saver today. Oh, and it smells good too. Yummy floral cinnamon goodness...

Ok...just so you guys know, I'm horrible at picking out scents but I will attempt to anyways. Beth's Experimental Blend #1 In the bottle: Almonds! Very stong smell of almonds, very similar to Hecate Wet: Smoky almonds, a bit of something that smells like leather and when I inhale deeply I smell marzipan. Dry: This ends up being very similar to Snake Oil but with some extra almonds thrown in. Overall: Very nice blend. I love Hecate and Snake Oil so I know I'll be getting alot of use out of this one.

So in other words just don't bathe or wear deoderant and maybe rub a clove of garlic around your neck a bit! Problem solved!

I'm loving this scent. Straight outta the bottle it smells just like a cozy little fire in the fireplace and it stays pretty true to that the whole time on my skin. The vetivert comes out a couple minutes after I put it on and that's the only thing that I don't like so much about this scent. Vetivert + Me = I tried this last night when I put on my Chaos Theory, which is an autumny scent to my nose...I put this scent on a little further up my arm and I was in love with the outcome because every now and then I'd get a little whiff of burning wood, which I love, so it was wonderful for me!

Holy shit! Beth has outdone herself this time. All I can think about is how sad I am that I only get to have one bottle of this!! In the bottle: This smell is verryy deceiving!! It smells very green...reminds me alot of Old Dublin in the bottle. I can smell the green of a plant and a bit of white rose. Wet: This scent stays green for all of about 30 seconds before morphing into this completely beautiful autumn wine scent. I can't pick out specific notes but just wearing this made me sooo happy. Dry: I can still smell this wonderful wine in a backdrop of autumn florals. Think of being out in a field on an October day right at dusk and smelling the breeze. It's a very homey, comforting scent. The wine in it is reminiscent of Bordello...but this is no bordello...it's your grandma's huge victorian house complete with pumpkins on the front porch. Perfection... Oh yeah...almost forgot...I have Chaos Theory XXIII

You have to pay through PayPal up front...it's a big sacrifice money wise but it's worth it in the end!!

Beth send me some of my custom samples a while back and of course I loved them all but there was 1 in particular that I thought was gorgeous but there was a certain note in it that (I thought at the time) didn't agree with my skin. So I kinda put them away for awhile and pulled them out again the other night and tried that one specific sample again and the more I smell it the more I fall in love with it. I was wrong about that one note, I think that it adds so much to the fragrance now. It's funny how Beth seems to know what would be best all along!! I am in utter love with my samples. I think the one that I'm gonna end up choosing will be the one with a very autumny smell (to me at least) that lasts forever, I mean, if I put it on in the morning I can definitely smell a very vanilla drydown at the end of the day. I love all the other ones too though. It's hard to choose. There are two that I love and it's hard to choose because they both remind me of very special times in my life. Now I just need her to blend the two together and everything will be perfect!

Maybe I'm completely crazy but I thought I had heard someone mention that Venom was very similar to Poison. I can't remember what Poison smells like but I do love Venom...

I just put in an order for a 5ml of Blue Moon. This is my smallest order ever and it took a HUGE amount of restraint to not go crazy and order a ton more...there's so much more that I want. Bills are a bitch...I hate them!!

woo hoo!! I get a Miranda scent!! Ok, ok I know its a Shakespeare reference but I can pretend Miranda is named for me!!!!!

Beth did a really good job with this fragrance. It really reminds me of being in Ireland. When I smelled it I first thought of walking the grounds of old castles. Very misty and mysterious. When wet, it smells just like a forest...not a pine-y forest as other have stated but kinda like the forest in Legend (lol...why is that movie in my head lately?). As it started to dry down the rose really came out and normally I'm not too too fond of rose scents because sometimes they can become overwhelming or sickly but this rose was just right. A very white rose scent. Gorgeous!! I didn't really smell any damp alder leaf (but then again I probably could pick out damp alder leaf smell if it came up and smacked me in the face) just a very green forest scent that dies down into a gorgeous rose perfume. I basically bathed myself in this stuff the other day and it is really long lasting. I could smell it up to 7 hours later.

HA!!!! Fat chance...stop buying pointy toed shoes...give me a break...lol. Jilli, I just had to scrimp money other places to afford the custom scent. I could not give up my pointy toed shoe budget!!! What girl needs 7 black pairs of super painfully pointy toed shoes? ME!!!!! Anywho, yes...half the fun is seeing what kind of scent Beth can come up with that encapsulates your personality. It's so fun to see what kind of spin she takes on you and then to sniff your perfume and say "damn, she got it right!". I don't know how I'll have time to wear my custom fragrance as my BPAL collection is really starting to get enormous, I'm guessing I'll be doing a lot of layering...

I'm still in the process with Beth...the question phase is over (which is a shame because it was fun!!!!) and she sent me some prototypes...now we're just tweaking them a bit. But she has done a really good job so far and the scents that she's made for me have been really different and unique and quite "me". I would definitely do it again and recommend it to everyone who's thinking about it. Which reminds me...Sigh, how is your process going??