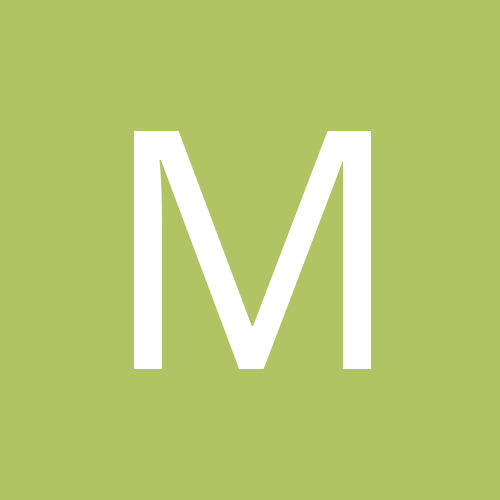 Content Count

664

Joined

Last visited
About monet
Rank

sexy swapper


Birthday

07/21/1968
Contact Methods
eBay
AIM
Livejournal handle
ICQ
MSN
Yahoo
Website URL

http://www.mmrdesigns.com
BPAL
BPAL of the Day
Favorite Scents

Wildfire, Morocco, The Living Flame, Antique Lace, Mouse's Long and Sad Tale, Snake Charmer, Yuletide, Peony Moon, Thunder Moon, Sportive Son, Black Lace, Crypt Queen Oude, Youth Dew Amber Nude by Estee Lauder, Hope by Frances Denney, Anna Sui (blackish purple bottle), Filagree - The Thymes, Cashmir
Profile Information
Gender
Interests

the environment, wildlife, animals, women's rights<br />Music (except country) <br />Jewelry and beading<br />All kinds of dance esp. Belly dancing <br />Bath products, skin care and make-up <br />Bollywood<br />Asian and Middle Eastern Culture <br />Cooking, cookbooks and food<br />Ethnic grocery stores <br />Reading<br />Mini Coopers<br />Foreign films <br />the ocean<br />the moon<br />L.A.<br />NYC

Mood
Astrology
Astrological Info

Cancer...and I am sooo my sign.

Chinese Zodiac Sign
Western Zodiac Sign
I am in love with this. Just bought it last night at ECWC. I am not a good note detecter so this will not be the most estute review you have ever read. On first smell in the bottle I did not like it at all. But something made me test it. Holy moly I am so glad I did. On me this is like Smut and Morocco had a love child and it was the Sportive Sun. I will need many more bottles if I can find them.

I love fig too. Love the Bendel candle! Sunshine scents has a Bendel fig scent tart that is right on the money for a fraction of the price. When I first found BPAL and made a huge order I got a frimp of Fig Leaf. Needless to say I fell in love with it and blew through it so fast not realizing I could not get it again. Thinking the single note Fig was the same - I ordered a bottle. Twas not the same. It must have been a single note or a unreleased scent. Fig leaf was so fresh and green. Oh, how I wish I could get more. All the other scents with fig in do not compare. Strangler fig gets close but still not as green.

I like this a lot. In the bottle I am not crazy about it but on me it dries like cookies baking in the oven. A nutty, cinnamony mix. Delicious. I want to lick my arm. I don't get any musk or autumn wind/leave thing at all. It stays the same on me the whole time.

In the bottle this is lovely. I cannot wait to put it on. Could this really be like Snake Charmer like some people have said?? That would be fantastic. But not to be. On me it's a whole different story. At first it is nice like in the bottle. Then very quickly as it dries I get the smell of pencil shavings. After a bit I smell like diaper rash ointment then it turns to dirty diapers. What a bummer. Off to the shower for me.

In the bottle - very sweet in a good way. I really like it in the bottle. Immediately I think maybe it would make a great home spray or bulb oil. My first reaction to it is a carmel, cotton candy, pomegranate fruitiness. On me - well, it is still very sweet and a little annoying. I do not get much pumpkin at all. After a while it starts to make me feel like taking a hot shower because I smell like a potpourri basket at Yankee candle. Bummer. I think I will use it for the house instead of on me.

Snake Charmer - Oh how I love you! This makes me feel sexy when I wear it. It lasts a long time and I find myself smelling myself constantly when I wear it. I have gotten GOBS of compliments when I have worn it especially from other women. In terms of how it smells....exotic, Middle Easterny, bellydancer, amber, vanilla in a sexy way, lightly sweet, musky, delicious. I must get my hands on more.......

Cinnamon red hots (candy) mixed with smell of Christmas. I loved it first on. Then it dried to a milder spice melded with dried eucalptus. Several hours later - the smell that hits you when you walk into a flower shop and the scent of dried flowers. Not sure what I think. I think I may need to try this one again before making a decision.

100% brown sugar to me. I wanted to drink the bottle. After a while it toned down and I kept thinking who is baking cookies? Oh, it's me. Several hours later....a very faint scent of black licorice. Seriously. I kinda like it.

monet replied to Belladonnastrap's topic in BPAL FAQs

I too have received the Chaos Run Amuck! So here is what I have tried thus far..... XLXIII - Super floral at first. Way too heady for my taste. Then it became more powdery and softer. Definitely more tolerable. After awhile sweet glorious vanilla all the way. Quite an interesting blend for sure! Me likes. XVII - Liz Claiborne HELL! Oh my God I am in college dorms again and all I smell is Liz Claiborne. MUST RESIST URGE TO WASH OFF! Later - still f'in Liz Claiborne only much lighter. Not for me. Last reviewed by Laurel the Woodfairy. 33 - Floraly but with an eau de cat piss. No seriously it smelled like my cat peed on a lovely bouqet of flowers. Later - ICK! Very heavy cheap floral on me. Not good one on my skin. Last reviewed by Laurel the Woodfairy. LXXXVI - Oh my goodness. What is this smell? Kinda like dried eucalyptus, cinnamon and pipe tobacco all rolled into one. Very intriging. Later - the same - no change. Much later - dead rotting flowers in old water. Hmm. Bummer. XXIX - Shower to Shower afterbath powder. Funny! I kinda like it. Later - softer very little change. Much later - Dried flowers. Nice. Last reviewed by Laurel the Woodfairy. XCV - Light and manly with a faint hint of citrus. Nice. Later - Where is it???? It has completely vanished! How sad. Last reviewed by Laurel the Woodfairy. More later. I need a bath!

I agree that eveyone's chemistry is differnet and not every scent lasts on everyone else the same. That being said what works for me so far has been Morocco and Block Buster. Good luck on your quest.

Anubis. On me it smelled like Gonesh Love incense.

He Who Counts the Hearts, Jackal Ruler of the Bows, He Who Is In the Place of Embalming. Jackal-headed guardian, protector and psychopomp of Egypt's dead, he guides souls to the underworld and holds steady the scales upon which the deceased's heart is weighed against Ma'at's Feather of Truth. He is the creator and master of funereal rites, He Who Opens the Mouth of the Dead, and is the sentinel that watches over the sanctity of tombs and the virtue and privacy of his charges. His scent is a blend of holy myrrh, storax, balsam, and embalming herbs. Oh, great I am the first. I am not the greatest scent desciber so I apologize in advance. I was very excited to try this as I am a huge Egyptian God/Goddess freak. Anubis has always appealed to me. In the bottle - ick. I did not like the way it smelled yesterday when I got my order. So, I did not immediately try it. I put it on today instead. I liked it right away - not love - like. At first it had an unusual smell and not something I could immediately pinpoint. After a while, I could smell the myrrh for sure and something sweeter - not sure what. Now it smells like Gonesh Love incense on me. It reminds me of 1986 and I am in the small record store I worked at and I am so in love with this guy......Oh, sorry where was I? It is so cool. I have not smelled Gonesh Incense for years. I am not sure I could wear this often but I do like it. I associate death with incense (geez, being raised Catholic how could you not?) so it is appropriate that it would turn incensy on me. I also like that it is the Love scent since I also associate Love with Death. Now that I gave you my psyco babble word association review..... I like it - try it yourself. Post a review here...PLEASE!!

OK. I can attest to this oil working. It smells lightly cinnamony good. But the cool thing was when I wore it I felt lighter, more positive, more optimisitic. So, I had a meeting with a big retailer in my city to see if she wanted to carry my wares. I was very nervous because I heard she was very obnoxious and can be cruel. So, I put on the block buster and off I went. My meeting was a success. We actually bonded (albeit briefly) when I mentioned my BPAL scent and she whipped out her own personl talisman. Under her blouse was a long leather cord with an arabic symbol on it that she said she never takes off. It was a riot. Block Buster

This was one I figured I would really like when I ordered it. Boy was I riight! This is my favorite BPAL scent so far! I love it, I love it, I love it! It is so rich, warm, sexy, mysterious and delicious. I want huge vats of this. I definitely think this will be a winter scent for me. I was very relaxed while wearing it. I get a very sweet vanilla musky, spicy oud (wood) like scent. I am very glad the carnation did not come out in it for me. It is absolutely fantastic. I will definitely wear this when I belly dance! I am in luuurve.