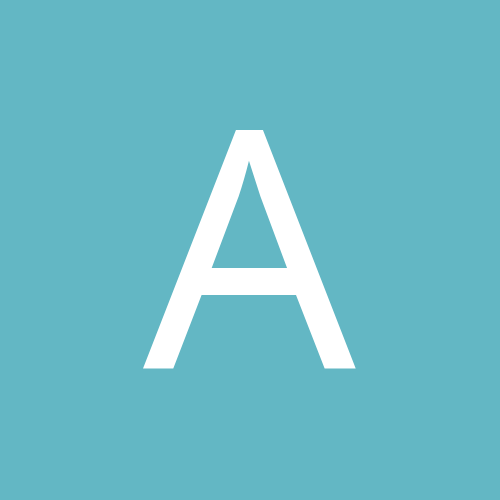 Content Count

2,335

Joined

Last visited
18 Followers
About ajcj213499
Rank

a swinger of birches


Birthday

03/04/1978
Contact Methods
Livejournal handle
ICQ
Website URL

http://www.goodreads.com/user/show/750910
BPAL
BPAL of the Day
Favorite Scents

Verdandi, Szepassony, Snow Moon, Danube, Gingerbread Poppet (every year), BEAVER MOON, Blood Countess, Snake Oil and friends, Womb Furie, Lady Una, #occupy, Boomslang v2, SN: Sumatran Red Patchouli, Fearful Pleasure, Turkish Village, Gennivre, Carnival Diabolique... Things my skin hates (almost always): myrrh, vetiver, lotus, sweet pea, rose, ambergis, patchouli, dirt...
Profile Information
Pronouns
Interests

Good Books...
Good Music: Tori Amos, (old)Nightwish, Vienna Teng, Regina Spektor...
Good television shows: Buffy, Angel, Firefly, La Femme Nikita, Babylon 5, Doctor Who, Arrested Development...

Mood
Astrology
Chinese Zodiac Sign
Western Zodiac Sign
In the colder months of the year I love heavier scents, anything patchouli or red or black musk. Thankfully, scents like that have a good, long wear length on me. As spring approaches (or at least the thought of spring), I like to wear lighter scents (it's actually one of the few times of the year that florals are anything but anathema lol). The only trouble is, those lighter, springier scents are so fleeting on me. Does anyone have any recs for lighter scents that they've found to have a longer wearlength? Dorian is the only one I've found that lasts a fair among of time on me, though even though it's light, for some reason I associate it with fall. Some of my favorite "lighter" scents are Gennivre, L'Artiste du Diable, The Oblation, Carnivale Diabolique, and Lady Una. Any ideas?

A lot of rose scents go wonky on me, but one I really love and wear frequently is the Turkish Village. The coffee and rose are balanced perfectly.

It may be difficult to find, but Diary of a Lovestruck Teenage Cannibal I think is the pinkest scent I own.

That is really nice! The original Alice turns to soap on me, but with this the notes stay true. The pumpkin and spice is balanced nicely with the rose and carnation, and gives Alice a creamy depth. Surprisingly, it also lasted a long time on my skin. This is a pumpkin blend that could be worn year round, not just for fall.

ajcj213499 replied to Gwydion's topic in Liliths

This is really beautiful. When I first put it on, the nut note was really strong, like dry nut hulls, but that went away very quickly. Overall it reminds me very much of Snake Charmer with a bit of cocoa in the mix. It's very well blended. It doesn't have a ton of throw (on me), but lasts a long time- I'm on 6 hours and can still smell it wafting lightly.

To me this smells exactly like a mix between Empyreal Mist and Rose Red. A nice, springy scent, and a noteworthy floral since it doesn't seem to go powdery or soapy.

ajcj213499 replied to SadariEvenstar's topic in Yules

I don't get any of BPAL's usual "snow" note from this, instead, as others have said it reminds me VERY much of Snow White. She's never been my favorite though, so I'm good with my little imp.

ajcj213499 replied to Dedee's topic in Yules

I was really expecting more Snake Oil from this. When I put it on, it smells very similar to Gingerbread Poppet (I even did a side by side comparison and was surprised how similar they were). It has a bit of extra sweetness from the red musk. I do like it, though I was hoping for a bit more Snakeyness. Still, as I love all things Gingerbread, I do like this. I think it will age really well.

ajcj213499 replied to Soniadevi's topic in Yules

This is pretty. Slightly soapy, slightly perfumey... It actually reminds me of a sweeter version of Asphodel.

Kitsune-Tsuki! If you like roses, another nice GC is Two, Five & Seven.

ajcj213499 replied to boxinghelena's topic in Yules

I almost didn't get this since I have bad associations with cherry scented things (they always seem to remind me of cough drops), and almond is frequently too much on me, but I was surprised to find that I really like this! It's very evocative of the description- I really want to east this! It's a nice non-buttery bakery scent similar to the cake note in The Knave of Hearts mixed with a light jellied cherry and apricot scent. It's very realistic smelling and for being a dessert scent, isn't too sweet. It's a perfect holiday scent!

This is wonderful. It's a warm patchouli, so it must be the red patchouli as opposed to black. The coconut gives it a little bit of woody foodiness while being not at all suntan lotion-like. This has pushed its way towards the top of my most worn bpals. I don't really get much benzoin from it, just delicious patchouli and coconut.

This is very, very similar to Madagascan Vanilla Rum, but it's just a little bit darker. It has a nice, warm, vanilla caramel scent. It's not strongly tonka-y (or what I usually think of as tonka), but it's a lovely, dark, vanilla scent.

WILF, oh WILF, I wanted to love you! I actually do, after two hours, but before then it is extremely weird on my skin. It kind of has a cola-snake oil vibe. Once it dries down it's absolutely fantastic, but I've decided to let my bottle go since it's a long time to wait. I do have weird skin chemistry however, so I'm thinking that's it. I wouldn't mind holding on to an imp to put on something, since as I said, the later dry down is wonderful and warm and snuggly. I have a bit on my coat from slathering it on one day, and even now, my coat smells fantastic.

ajcj213499 replied to mermaidsdream's topic in Lupercalia

I think I haven't tried much with Black Patchouli, because I was expecting to love this, but it was very woody on me. I didn't really get any of the honey or vanilla amber because I felt the woody, dry patchouli dominated everything.