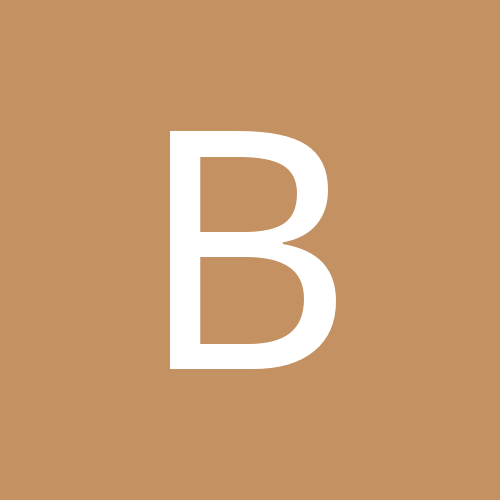 Content Count

1,314

Joined

Last visited
About blueroses
Rank

obsessive precious hoarder


Birthday

03/01/1981
BPAL
BPAL of the Day
Favorite Scents

Antique Lace, White Pumpkin Extrait, Prunella, Chaste Moon, Vasilissa, Fée, Snow Angel, Fae, Hope, Faith, Gothabilly, Golletes, Marshmallow Pumpkin, Last Squished Jelly Bean, Blue Pumpkin Floss v3, Squirting Cucumber Notes I love: vanilla, rose, violet, honey, tea, white musk, vanilla musk, cucumber, lemon, melon, peach, "snow"
Profile Information
Pronouns
Interests

Information literacy and technology, art history, books, film, television, chocolate, tea, and my cats.
Astrology
Chinese Zodiac Sign
Western Zodiac Sign
Recent Profile Visitors
This didn't work for me at all. The rosy amber is dominant on my skin, but the tears make this scent distinctly salty and there's a metallic edge from the gold note. I can't smell the hay at all. The salt and metal notes just made this one smell sharp and odd to me at first. It does dry down to a very nice resinous amber and rose scent, but I'm just not into wearing resinous scents as perfume.

I've been meaning to try this scent for ages because I adore fizzy champagne notes and almost always enjoy strawberry. Sometimes champagne scents (not just BPAL, but in general) don't really smell like wine to me, but just ... fizzy. For me, that's not necessarily a bad thing, because I like fizziness. In the imp, Bon Vivant clearly smells like a berryish white wine. Once applied, there is an initial burst of effervescence and sweet strawberry, which quickly dries down to a light white whine with a pinkish note. If I didn't know it was strawberry, I'm not sure I'd be able to pick it out. It just smells pink. I'm pondering a bottle purchase of this one.

In the imp: Alcoholic. Rum! When I dabbed Polynesian Pop on my hand, it was initially a super-fizzy blast of ginger ale. The orange very quickly steps to the front-and-center ... and it pretty much stays that way. The fizziness doesn't last, and what I'm left with is orange and ginger ale, with the white rum adding sweetness and just a hint of booziness.

Sweet clove-y red rose. A little spicy, fir undetectable on me. I like this much more than I thought I would, better than White Rose. This does not strike me as particularly masculine. With White Rose: I like both scents individually but weirdly don't like them together very much. It's all clove and coconut on me.

This is almost super, a creamy vanilla white rose. I was hoping for more frankincense, but it's almost absent on me. Coconut does funky things on me though so the scent goes buttery, which I don't like. A little bit of tea peeps out as I wear this, reminding me of Dorian. There was something cloying about Dorian that made me ultimately sell my bottle, and it's bothering me here too. I wish this had worked but alas it doesn't. With Red Rose: I like both scents individually but weirdly don't like them together very much. It's all clove and coconut on me.

blueroses replied to Thursdae's topic in Yules

There is a surprising fizzy scent to this one right upon opening the bottle. Applied, it's a brash, fizzy, pure ginger scent. There's kind of a ginger ale vibe. It dries down to a pure, unsweetened ginger scent. This one was a major disappointment because I'd have preferred the ginger with French vanilla and marshmallow cream from the description, but I'm sure plenty of people will love the bold and fizzy reality.

Freshly applied, Fairy Market is candied grass, bluebells, and faint incense. It dries down to the scent of grass and exotic florals. Eventually the scent becomes a sweet floral. This one is beautiful and very evocative of its name. I hope it returns someday! I'm a big fan of the Stardust line in general and this one is my favorite.

Any scent with the word "butter" in it isn't likely to work for me, but I just had to try this one for the bread note and the concept. I really adore some of the Moonalisa scents with "bread" in the description and was eager to try one by BPAL. I certainly get a lot of toast put of this one. It definitely smells like toasted bread to me. Unfortunately, I don't get much cream or sugar (which might have saved this scent for me), and instead get a "buttery" herbal scent that makes the whole thing so sharp, bitter, and unpleasant. So not for me, but I do like the idea of bready scents!

blueroses replied to deviant kitten's topic in Atmosphere

I just sprayed this for the first time after a day of cleaning, to counteract that cleanser smell. I'm kicking myself for not spraying it sooner! Nuts are one of those items (like coffee) for which I am only slowly and recently acquiring a taste. But I've always enjoyed the scent of roasted nuts and like many, associate them with the holidays--for me, it's Thanksgiving, when my family has roasted nuts for dessert. This spray is the buttery scent of warm nuts. I'm not enough of a nut connoisseur to pick out the particular kinds of nuts. Warm, nutty, sugary sums it up for me. This will get a lot of use next fall and winter for sure.

Yep, it's strawberry gum! There's an initial burst of strawberry and the scent of plain bubblegum. But after that early sweet strawberry, I swear it morphs into cinnamon. It still smells like gum, only now it's Big Red. I was pleasantly surprised by this. I like this scent much more than I expected to because it's not too cloyingly sweet.

A freebie included with Trick or Treat Inquisition orders. No description available. This is pumpkin with white and/or vanilla musks to me. I hate to even say it, but it has an Antique-Lace-with-pumpkin vibe to it. It's light and sweet, so I think it would appeal even to people who normally find pumpkin too heavy or buttery. I LOVE this. I just wish it was something I could get a full-size bottle of!

#570: vanilla, sandalwood, and pear (could be apple--the note reminds me of the one in Agape, although my immediate thought was "pear!"). It dries down to a mostly vanilla sandalwood, but the pear/apple is still around and peeks out now and again. #626: I LOVE this one but am not sure about notes. It smells like buttercream in the bottle. At the beginning, still wet, I almost thought I could smell almond or cherry, but that goes away. It dries down to and remains an intense vanilla, almost like vanilla extract. Maybe there's still almond/cherry in the background? ETA that I think it might be orange. Not sure why I was getting almond/cherry anymore.

blueroses replied to VioletChaos's topic in Liliths

I've always avoided the foodie scents because they tend to go spectacularly wrong on me, but I gave Cake Smash a chance because I've been branching out and it had such good reviews. I also figured it could only be a good thing for me that the scent was anchored by Snake Oil and Dorian (although I don't like Doc Constantine). In the bottle, Cake Smash smells like the cream cheese frosting of the description, but once it on it smells like ... something I'm not sure I've smelled in the real world, but would be wonderful if I could find it. Like ... Halloween or fall cupcakes, maybe. A heavier, spicier cake with light frosting, definitely reminiscent of cool-weather baking. So my initial reaction was that I absolutely loved it, but my enthusiasm is a little tempered now because the Dorian really comes out and overtakes the scent. An hour after applying, Cake Smash is immediately recognizable as Dorian, although a spicier, cake-ier version. I like Dorian, luckily, but can't help but wish the cake stayed around a little more.

blueroses posted a topic in Liliths

Several weeks ago, I (the Mom, not the Uncle) was working on my computer at home (working on this update, actually), when I heard a commotion behind me. Lilith had somehow gotten a hold of one of my tarot decks and was going to town with them. A chip off the old block, right? Coconut and a bit of sugar with pomegranate, pink musk, orange blossom, cypress, honey myrtle, and incense. Mlle. Lilith is definitely lighter, sweeter, pinker version of Mme. Moriarty! I loved the latter but red musk is too heavy for my personal preferences. This version is much more wearable for me, and I loved the idea of it. In the bottle this scent smells very incensey, but that didn't translate to my skin. On, it's heavy on the coconut and musk, drying down to a musky sugared pomegranate, with coconut and a little bit of incense and cyprus.