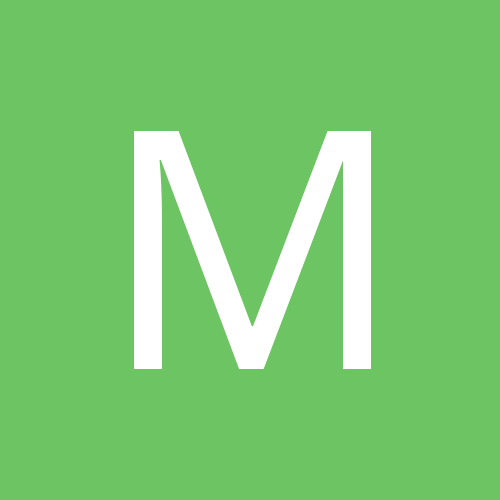 Content Count

3,226

Joined

Last visited
About miss apple
Rank

scruffy nerf herder


Birthday

08/10/1974
BPAL
Favorite Scents

Lughnasadh, Bastet, Jack, Dragon's Milk, O, Queen Mab, Centzon Tothctin, Sudha Segara, Hunter Moon, Hetairae, Blood, Chimera, Queen of Clubs, Cathedral, Blood Kiss, Velvet, Blood Lotus, Spellbound
Astrology
Astrological Info
Chinese Zodiac Sign
Western Zodiac Sign
Pumpkin V with Pumpkin II a close second.

The Lab sent my missing bottle so I can review this now! Pumpkin II - In the bottle: ah, this is the warm pumpkin smell that I didn't get from #1 or #4 (but not buttery or foody). After dry down there is a warm, spicy kick that blends with the and there's a soft floral note underneath. I can detect the carnation (reminds me of Lush's Potion) and something kind of gingery. It compliments the pumpkin nicely. If #4 was an end of summer blend this is definitely a beginning of fall blend when the days are warm in the sun and cool at night and there's no humidity. This is my second favorite of the new Pumpkin Patch.

Pumpkin with cactus blossom, sage, and sweetgrass. In the bottle this is mostly a warm but not buttery pumpkin scent. Once on, it sweetens up florally and the pumpkin really takes a back seat to the cactus blossom and sweetgrass (I think - I don't really know those notes individually but whatever I'm smelling is definitely flowery and not as much pumpkin-y). My nose detects a bit of sage and something slightly musty like hay. After a while I can't really smell the pumpkin at all which is weird because my skin usually loves and amps it. Not sure how I feel about this blend. It's the least autumn-like in my opinion. I'll have to test it again to see if it's a keeper.

Hunter Moon: In the bottle, red wine. I don't have one of my bottles of previous years of Hunter Moon but this seems a little different. Maybe not as musky? It's a little lighter somehow. After dabbing some on my wrist I can really smell the dry leaves and the red wine has softened. I don't know if it's the animalistic notes coming into play or what but this is a very warm blend to my nose. Another great version of Hunter Moon

PP#1: First thought on sniffing this is 'hmmm, pear'. The fruity sweetness combined with the grape is pretty aggressive and the pumpkin is somewhat subdued. Pear is never a good note for me (see the Unicorn) so I'm wary of trying it on but I do love pumpkin so I dab a little on my wrist. Once on, the pear and grape combination really doesn't mute much and I'm not getting as much of the pumpkin as I'd like. It doesn't change much over time and remains quite sweet. This may be better on a chilly fall day when the heat doesn't amp up the notes on the skin (or my skin at any rate) but I'm not sure I'm going to fall for this blend. I'll have to give it another try later on.

miss apple replied to requieminblack's topic in Halloweenie

Oh, now that's a good comparison! Yes, I think that the girl in Black #1 would definitely wear this. It's dark and elegant with a touch of the exotic. I can't really pick out one note over another with the exception of a strong impression of vetiver at first (which does fade and play nicely with the others after it dries down) but the blend is delightfully mournful and spooky all at once. A perfect autumn scent and another one that I think would smell wonderful on a man.

October needs a cool crisp day to accompany it. This lingering hot weather makes it difficult to really get the feel for it and makes me long for warm sweaters and woolly socks. At first there is almost an astringent quality that makes my nose wrinkle and a bit of a cologne that makes me think this would smell really nice on a man. Once on, the scent of the leaves comes out and it reminds me of a leaf pile that is dry and crackly, and crumbly on the top but becomes musty and damp towards the bottom. All these are good things. I was worried about the smoke but it's very subtle and fills in the background rather than taking over. Very nice.

miss apple replied to requieminblack's topic in Halloweenie

This is my favorite of the new Pumpkin Patch The pumpkin and the bourbon vanilla are simply lovely together and not at all overbearingly sweet. The touch of neroli does that I think, grounds it a bit. The ginger gives it a little spicy kick and the citrus rounds it out nicely. This isn't a buttery or even really a foody scent to me at all. Just warm and delicious. I am definitely going to get a second bottle of this before it goes away.

miss apple replied to requieminblack's topic in Halloweenie

I really though I'd love #3 but I'm beginning to figure out that the Lab's caramel note just doesn't react well with my skin chemistry. It ends up smelling like burnt brown sugar and more or less overtakes the rest of the notes including the pumpkin. My nose can't even find the pomegranate or white chocolate. I may have to give this another shot when it gets a little cooler to see if my perceptions change but it looks as though this may be the first pumpkin blend that doesn't work for me.

Rose Moon: In the bottle: rosey but not cloying or overpowering. Not getting much of anything else but perhaps that's because it's been blended to enhance and manipulate the rose? Not sure but it's nice. Girly. Once on: I thought it would be stronger and that my skin would amp it up but it fades to just a hint of scent on my wrists after a few hours. I didn't put much on though so perhaps I just need a bit more next time. The rose softens and now I can smell honey which blends deliciously. I wasn't sure that I would want to wear this often but it has turned out quite nice. Definitely a keeper.

Aries 2007 In the bottle this is very dark and I smell something very close to vetiver. I couldn't remember the notes but that was what my nose was telling me. Almost from the moment I put it on it became quite floral with maybe a hint of spice or earthiness. The vetiver-like scent completely disappeared. It started out strong and toned down slightly after an hour or so and after several I could barely smell it any longer. I do wish that I could detect more of the dragon's blood and ginger but I still quite like this.

I will third the thought that this is a difficult scent to describe. It starts with a sweetness that reminds me of Sugar Cookie but it's really only a hint. There is something citrusy too but it's also soft and a dash of florals..not rose, not violet, not jasmine...I have no idea what it is but all the notes mingle together to create a soft, lovely fragrance. It's not very strong but does have nice staying power. Quite different than most of the scents I have so I'm glad it's part of my collection.

Carfax Abbey - in the bottle: cold stone with a bit of earth. Once on the dry, brittle woods combine with the cold stone scent. There's something herbally and perfumey mixed in that gives it a haunting quality. Echoes of life left in an old abandoned building in the middle of winter. This is a dark and lonely oil. I can't decide if this is the perfect winter scent or if it is too evocative to wear while it is still cold and dark. Food for thought.

Haloa - wow, I don't get the Beaver Moon/Underpants similarity at all. If anything this reminds me a bit of All Souls with a subtle warm pleasantly sweet cake-like fragrance. I'm not getting any grapes or wine but rather an oily undertone. It sounds weird but goes well with the cake. Like a gently fried sugar doughnut perhaps. I'm hoping some of the incense comes out a bit but right now this is a lovely, comforting blend.