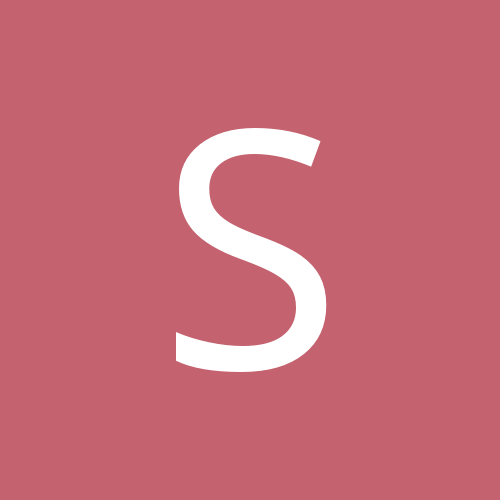 Content Count

1,209

Joined

Last visited
About surf-tormented
Rank

Wild-eyed Big-bottomed Anarchist

Location
Location

The sun burns, the sun burns, the sun burns...

Country
BPAL
BPAL of the Day
Favorite Scents

Hypothermia, Ultraviolet, Mata Hari, Shanghai, Djinn, The Black Tower, The Sluggard, The Pool of Tears, Hermia, Sturgeon Moon, Snowball Fracas, Graveyard Dirt, Miaiphonos, The Buggre Alle This Bible, Banana Peel in a Graveyard, Floater, Cheshire Cat, Faunalia, Parentalia, Licwiglunga, Nyx, Sol, Picture Books and Pleasure Toys, Penis Admiration, Catherine, How Doth The Little Crocodile, Woods in Winter, Cloister Graveyard in the Snow, Death of the Grave Digger, Garden Path with Chickens, Brimstone, Serpent's Kiss, Ulalume, Kathmandu, Morocco, Lear, Tombstone, Ghosts in Love, Nothing But Death, Colder and Colder, Mort de Cesar, Aperotos Eros, Dragon's Bone, Pontarlier, The Harpy Celaeno, Aelopile, Whoso List To Hunt, Shattered.
Profile Information
Pronouns
Interests

Reading history, art and reference books, watching odd and surreal films, black and white photography, poetry/fiction/nonfiction writing, making Renaissance/Victorian style jewelry, Expressionistic painting, collecting rare gothic, deathrock, neofolk, no wave and just plain weird music items, hiking, exotic cooking, editing video, dancing, hiking, swimming, Kundalini yoga, occult sciences, mythology, graphic novels, steampunk and gothic fashions, being a pale Victorian New Woman in a bygone age.
Astrology
Chinese Zodiac Sign
Western Zodiac Sign
I am trying this for the first time. My bottle has been aged. I smell cardamom first off. It's a bit overpowering to the rest of the blend. Then it smooths a bit and the fruit comes out. The pomegranate appears mixed with dirt, smoke, sharp pepper and a slight floral. It is still high on the cardamom content. I think that is where the "spoiled food" scent is coming from as the viewer above stated. I happen to like that smell though!

surf-tormented replied to alicia_stardust's topic in Atmosphere

This reminds me a lot of Garden Path with Chickens. It's really green, but warm. Like lush crops in the summertime right before the heat comes in. It does also have that melon note that kicks in about 10 minutes after I put it on...I am not sure if I like that, but it is nice, would be great for the summertime and today when it is hot and this feels like a cool down.

It's sweet without being gross on my skin. It might be the spiciness of the blend overpowering the honey and beeswax notes. I can smell the pepper, the cardamom and pimento. The rest, like the tea tree and geranium blend into one pretty herbal note to my nose. I am not a fan of honey blends, but I would buy a bottle of this. I am trying like mad to get the final drops out of my sample and luxuriate in them. It's so fresh and inviting. This would be a honey blend for those who dislike foodie blends. It smells like newly cut lawn in the summer, maybe by a tomato garden of some kind. A bit like Garden Path with Chickens, but peppery and sweet, too. I can smell it after I close the sample, it's that strong. I love strong scents! It lasts on my skin and reminds me of living in the country. After a while, it reminds me of this thick black ice note I find in some Conjure Oil perfumes like Stiricide, that sweet ozone note that has. It's remarkably unusual!

Smells like earth. Maybe it's the patchouli. Fresh, herbal dirt. Or wait, that's the vetiver too...I like this one a lot...it's so DIRTY!!

It's really sweet on me. Like fruit sweet. A cherry plum type note pushing out the already heavy peony note. It reminds me of a typical spring like Asian inspired perfume, not too fancy about it. I am waiting for the musky note others have talked about to come, maybe it will change my mind. It is a bit too sweet for me.

surf-tormented replied to sookster's topic in Atmosphere

Reminds me of a fresher Graveyard Dirt, with less earth and more green. I don't get the daisy or marmalade out of this, but I do get a feeling of dirt, grass, leaves and sticks. If you like earthy scents, you'll love this one.

surf-tormented replied to GypsyRoseRed's topic in Atmosphere

I normally don't go for fresh scents or would pick this one, but I got a free sample of it in a swap. It's very linen type fresh and reminds me of a green tea spray I have by Healing Garden except it has a bit of booze and cherry blossom in it, where the HG is mainly green tea. I like it, but my floor didn't. It reacts to fake wooden floor badly, like it won't come off the floor and had added a strange mark to it...it's probably only my floor. That is why I tend to not use these blends, unless it is on a carpet. A while after I sprayed it, it reminded me of fresh scented shampoo. I can't place the brand. It reminds me of a "green" smelling shampoo. I would say if you like fresh, "rain" or green tea sprays, this one would be a winner for you.

I am not a huge fan of the sludgy perfumes, the ones you have to mix up because of separation. I think that the company could mix it better or apply something to the blend to make them complete. It does smell like bubblegum on. Any pepper, resin or chocolate note I get is upon application, none of it stays around and it dissolves into bubblegum. Not overly sweet bubblegum, just a slight fruity bubblegum with a slight darkness under it. Maybe I didn't mix it enough, but at the price of these blends, I would want a complete perfume, not something I have to play with in order to get the right amount of bubblegum to resin. Perhaps this is part of the madness. I don't think it's for me. It reminds me of After Dark from VM or similar blends that have bubblegum mixed with asphalt or some other odd note.

surf-tormented replied to wishingwell's topic in Lupercalia

It's rose oud. Either you love it or you hate it. I love it. It starts out a full voluminous red rose, heavy with dew then it develops a darker scent like a good oud should. Slightly dark and smokey, yet woody and almost lemony. That's the thing with ouds, depending on where the source oil is from, or what it is trying to mimic, it can smell smoky and dark or bright and uplifting. This is sort of in the middle of both of those feelings. The rose is all-natural smelling on my skin too, a bit loud and brassy, but better that than a shy violet. I even smell some of the rose greenery, but maybe that is the uplifting oud.

surf-tormented replied to GoldenRubee's topic in Lupercalia

I get a bright metal note with a hint of absinthe herbs. As it dries, the rockrose comes up. Its presence adds a woodiness to the blend, plus now it's a little bit like stone too. So metal, absinthe, stone...doesn't get better than this. Oh wait, it does. It's really green too, fresh yet metal. Then comes the smokey note about 30 minutes in. I get no sweetness, so the honey note must be blending in perfectly with the smoke. It's dark, exotic and lovely. Plus, odd in its own way...again, unique. Glad I got a 1/3 bottle of this in a decant circle. I will love each drop. It's an unique blend, I've never smelled another perfume close to it before. It does invoke the world...earth, metal, woods, stone, plant life...which is the feel I get from the poem that inspired it.

surf-tormented replied to joyfulgirl's topic in Lupercalia

Cinnamon Brimstone. It has the smokey dirty quality of Brimstone with a strong burning cinnamon in the beginning of it. I feel this perfume and Brimstone must share a note or two, though Brimstone doesn't have any description of notes. It's dark, smokey and HOT!!! If you have allergic reactions to cinnamon notes, I would not recommend this one.

I thought I had reviewed this one before and not liked it. I got a sample of it in a swap and didn't care for it. But I traded for a bottle on a whim because I love the decoration of this line of perfumes and now I love it. It reminds me of being out in the backyard of my childhood, where lilacs and wild poppies grew, along with the grass of the backyard and forest behind it. It is beautiful and outdoorsy. Highly recommend for those who love grass scents.

surf-tormented replied to GypsyRoseRed's topic in Atmosphere

This is pretty great. I only got one slight spray out of a sampler a friend gave me as a sniffie in a swap. I did get a few small drops out of it and used it as perfume. I know, I know, I am not supposed to, but it wasn't enough to spray it out into a room. I like it. It is dark and deep, very smokey and leathery. I don't get booze from it. I am not sure this is because of the small amount I used or just the way the scent is. I am glad I tried it, I would definitely use it as a room spray. If you like tobacco smoke and leather, you'll love this.

I got this as a freebie from the Lab. Apparently they took pity on me, since I had only enough money for a bottle of In The Forest. I asked nicely for an imp of this since I didn't have the cash and they gave me one! I was curious about the ambrette seed in the blend. So here goes. It's very bright at first drop! It reminds me of being outside and getting hit with a whiff of forest like freshness. There is something dirty in the bad of this blend as well, very earthy and dark. As it dries on my skin, I get a mix of Nag Champa and more trees, in might be the bark. A really thick musky scent is there which is my beloved ambrette seed, a plant with a musky property used to mimic civet, which is what I was curious about. I think the civet type note can put people off for it is an acquired taste. It has always reminded me of a spicy pumpkin spice mixed with musk, so I have always found it yummy. It did stain my skin a bit since my skin is very light and I was letting a drop sit on it, so I guess blend it into your skin if you don't want a light bit of color there. So glad I got to try this. I feel it is bottle worthy once my sample is done!