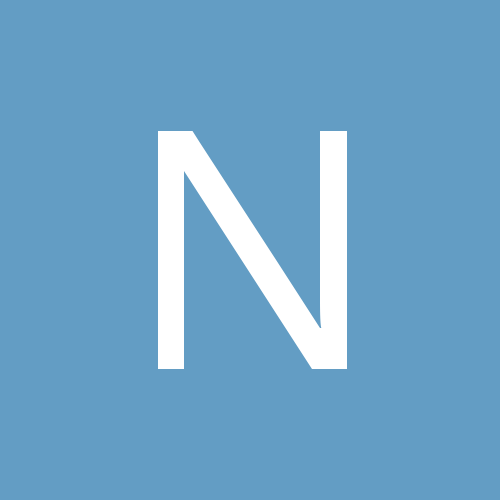 Content Count

343

Joined

Last visited
About nathanielhebert
Rank

evil enabler


Birthday

05/25/1978
BPAL
BPAL of the Day
Favorite Scents

Kroenen Leopold Freiherr Von Tsemekwes Fighter Agnes Nutter Captain Cully Hastur Tattie Bogle October Sacrifice John Watson Enjoy dry, dark, or resinous scents: leathers, woods, patchouli, vetiver, smoke, sandalwood, labdanum, tonka, parchment, hay, myrrh, ashes, metallics...
Profile Information
Gender
Interests

One part dapper, one part lumberjack.

Been having trouble with BPAL's messages, so if trying to reach me, nat.p.hebert@gmail.com might be easier.
Astrology
Chinese Zodiac Sign
Western Zodiac Sign
R.M. Renfield comes off as being very green and boggy, and might still be available through the eBay store. R.M. Renfield: moss, cumin, patchouli, Balsam of Peru, and neroli.

nathanielhebert replied to Ah Xia's topic in Halloweenie

It's very sharp in the bottle, and slightly "Orkin Man" in its leanings; which is apt for the character. Reminds me of boggy camping and German aftershave, circa the 80s. Possibly the "strongest" scent in my collection, which also had a lot of bite to it before mellowing out over time.

Will reiterate the recommendation for Planting Moon; it definitely smells like a spring garden in bloom. Some others that flirt with garden scents or freshly cut greenery: Witch-cursed Castle Orc Heinous Hedge Maze Carlin Pumpkin Vines

I used to lug around a Wilcox-Gay reel-to-reel from the 50s. There's something magical about the scent of the thing once it gets going; dusty bakelite, warm vacuum tubes, and the faux wood grain. The Antikythera Mechanism, a blend in the Steamworks line, always magically transports me to the nostalgic fuzziness of playing various reels on that portable system. Something about the teakwood and oak, plus the somewhat burnt sweetness from the black vanilla and tobacco calls to mind that particular Wilcox-Gay machine!

Seconding the recommendation for Silas Ruthyn, which I think might still be available through Dark Delicacies? The opium smoke and tar lend a unique character to the blend, which calls to mind what a decadent gentleman's parlour might smell like during the Victorian era. I'm also partial to The Marquis de Carabas which has a swirl of heady smoke amidst the more nautical leaning notes!

Depending on the type of dystopian future you're wading through, here's some of my recommendations on the subject. Smokestack from the Steamworks line might fit the bill: Creosote, coal, and industrial waste. Scarecrow: The scent of a hot wind blowing through desolate, scorched, barren fields. Black Annis is a bit of a downer: She drapes their skins on her guardian oak to dry. Her skirt is fashioned from the skins of her prey, and her bed is a high-piled bed of their bones. Black Annis' perfume is a mixture of damp cave lichen and oak leaf with a hint of vetiver, civet and anise. King Haggard is sort of as though a forest has been cleared and processed into piles of lumber: Dry cedar, bitter balsam, and ashes. Agnes Nutter for a charred ruined landscape that's fallen to medieval practises: Gunpowder, charred wood, smoke, and rusty nails. The Hell-Gate Of Ireland an old weenie with the promise of "tormenting the living by blighting crops, killing livestock, stealing away brides-to-be, and replacing infants with changelings.": Smoldering brimstone, bitter labdanum, clove, black musk, and copper-colored feathers. Tattie Boggle for that creepy steampunk effigy that peers at you from the edge an abandoned farm: Hay, gunpowder, patchouli, a sliver of bark, autumn herbs, and sun-baked wood.

nathanielhebert posted a topic in Yules

Favorite pastime: eating the scrapings from unwashed pots. Waste not, want not? Salt licorice, birch tar, black pepper, and leather. Lovely label art, and despite this wee lad looking like a cute, mischievous imp, this comes across as a scent for grown ups. It's like an adult version of Le Père Fouettard without the sweet temptation of fresh gaufrettes. Surely, it's because this is a lad who takes to dining on lichen and stained cookware. He smells like he just slipped in from the cold outdoors, his leather boots marred with salt lines, and his pockets filled with grimace-inducing black licorice. The birch tar and pepper add character, giving the blend a darkly woody fragrance, slightly smoky with a hint of polished metal. My wife took a deep inhalation when I tried it on direct from the post, and with confidence she claimed this could slip into the proverbial "Top 3" of the scents she prefers on me! I may have to invest in another bottle before the Yules slip away, as this one already seems backup worthy.

Favourite sandalwood at the moment is from the dead leaves series, Dead Leaves, Black Pepper, and Sandalwood. In a similar vein but on the spring tip of things, Post-Mortem Laureatus is greener in spirit, and lists the notes as white sandalwood and twining ivy.

nathanielhebert replied to Dark Alice's topic in Halloweenie

I wonder if there's some batch variance with A Witch Riding on a Dragon—I'm sometimes averse to sweet scents, and with tonka and dragon's blood, I knew I was taking a gamble when I ordered this bottle. Luckily, they're rather dry in this with both notes tempered by smokiness and a lovely wooden oak scent. It calls to mind every occult shop I've stepped into with dragon's blood resin smouldering in a censer—appropriate for a witch themed bottle!

Hmm, so I did! I think I was trying to be extra careful not to exclude it from the list. Agnes Nutter is definitely the standard I use to measure all other smokey blends against—I've gone through two bottles so far, and it works perfectly for where I'm living out in the woods when I have to haul and chop firewood during the winter.

I big on masculine scents, though typically shy away from overtly cologne-style blends—instead, I like the ones that are almost environmental, as though I've got smells lingering from whatever rugged activity I've been engaged in. I might be listing a few that have already been recommended, but here's a bunch that I've enjoyed muchly: GC Kroenen Shining black leather, gleaming metal, labdanum, and myrrh. Captain Cully A cocky light musk with leather, tonka, a dusting of dry woods, and a splash of porter. King Haggard Dry cedar, bitter balsam, and ashes. skekUng the Garthim-Master Vetiver, smoke, steel, and dragon's blood resin. Agnes Nutter Gunpowder, charred wood, smoke, and rusty nails. Hastur Smoky-sour labdanum, black patchouli, wet tobacco, and brimstone. Marquis de Carabas A splash of bay rum, leather, dusty black wool, massoia bark, and opium residue. Mr. Vandemar Opoponax, costus, black pepper, black sandalwood, and polished metal. Orc Field grey courgette musk, roughly cured leather, and vetiver. Fighter Leather, musk, blood, and steel. Agnes Nutter Gunpowder, charred wood, smoke, and rusty nails. LE The Grand Inquisitor's Heretic's Fork Coppery dried blood, metal, vetiver, and bonfire smoke. Hans Trapp Tattered leather, dry straw, matted hair, sharpened sticks, and a bundle of switches. The Hell-Gate of Ireland 2013 Smoldering brimstone, bitter labdanum, clove, black musk, and copper-colored feathers. Tattie Bogle 2014 Hay, gunpowder, patchouli, a sliver of bark, autumn herbs, and sun-baked wood. Leopold Freiherr Von Tsemekwes, The Poet Rapscallion Black leather and sleek black musk with vetiver, blue chamomile, saffron-infused labdanum, caco-dusted patchouli, tobacco absolute, and oakmoss. Sacrifice Sweetgrass and tumbleweeds, cedar and white sage, dusty, wet leather, woodsmoke, and blood. Erik Resin-coated wood, kerosene, oil, leather, musty velvet, and dust from the Grand Drape. The Corrupt Chancellor Smoky vetiver cologne with black leather, black pepper, smoky coffee bean, Italian bergamot, and Mysore sandalwood. Geek Hot leather, opoponax, cedar, pine needle, mosses, dry grass, patchouli and cinnamon bark. Cuchulain's Fight with the Sea Salt-crusted clove stem, flayed kelp, juniper, and white patchouli. La Mano Del Destino Powerful Sumatran patchouli and enigmatic Brazilian copaiba with pao d'arco, cacao absolute, bourbon vanilla, Ceylon cinnamon, and tobacco. Hessian of the Hollow Grave moss and bone-white sandalwood, with vetiver, gunpowder, artillery shrapnel, and blood.

I noticed the copy for Dr. Henry Jekyll on the Dark Delicacies has an error in it. The lab lists the notes as, "A discreet men's cologne of juniper, cumin, verbena, bergamot, mint, and basil splattered with dregs from apothecary bottles.", whereas the one on the page is meant for Erik, "Resin-coated wood, kerosene, oil, leather, musty velvet, and dust from the Grand Drape."

Love the new "Dragon's" labels! A Blade of Grass The Gilman House Hotel Oborot

BPAL at the beach... The Phoenix 2007 Pirate Moon Black Death

Minamoto No Yorimitsu Cuts at the Earth Spider