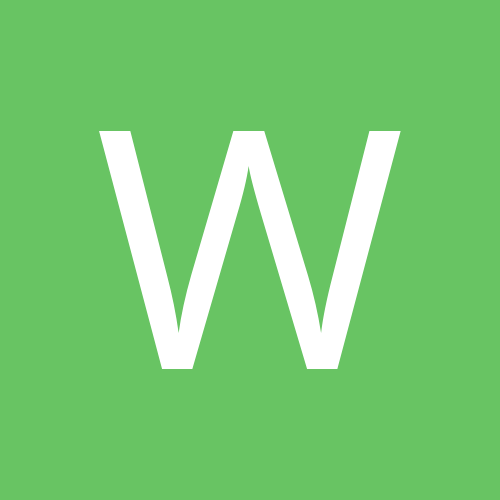 Content Count

1,125

Joined

Last visited
14 Followers
About Withjoy
Rank

obsessive precious hoarder


Birthday

03/30/1974
BPAL
BPAL of the Day
Favorite Scents

Dorian, Under the Harvest Moon, Whip, Snake Charmer, Mouse's Long and Sad Tale, Smut, June Gloom, Snake Oil,
Astrology
Chinese Zodiac Sign
Western Zodiac Sign
Withjoy replied to Failmingo's topic in Lupercalia

I'm loving the 2018 version of Snake Skin. And really regretting I didn't get more than one bottle. I may have to do a second Luper order! This is Snake Oil, but a touch less sweet and a bit drier. On me, the leather comes out as it dries down. I can't stop sniffing my wrist!

I'm not a newbie, but I've been away from BPAL for awhile. I'd love some inspiration and recs!! My top five are: Smut - Three swarthy, smutty musks sweetened with sugar and woozy with dark booze notes. Dorian - A Victorian fougere with three pale musks and dark, sugared vanilla tea. Snake Oil - A blend of exotic Indonesian oils sugared with vanilla. Love Lay Upon Her Eyes - White amber and Bulgarian rose. Under the Harvest Moon - Blue and white musk, summer roses, wild crimson leaves, grey amber, carnation, lavender bud, and vanilla bean.

This is me. Exactly! I've never seen the need for fancy ways of applying. And if my skin is somehow reacting with oils, I haven't seen any evidence of this. I've hated wandcaps ever since I caught the tip of one on the edge of my bottle of Smut 2011 and spilled 3/4 of the bottle!! If I get a bottle with a wand cap or a reducer, I immediately change it out for a regular cap.

Withjoy replied to OctoberGwen's topic in Lupercalia

This is beautiful. Just beautiful. It reminds me of a soft classic perfume in the best way. It's simple--amber and rose, but not at all boring. Just lovely. I'm definitely getting a backup and maybe two. My favorite of this year's Luper scents that I've tried.

Oh, this is a great idea. I need to think about recommendations (I'm not very good at it, but I'll try!) so I'll come back to the thread later. In the meantime, my top five are: 1) Snake Charmer 2) Snake Oil (aged) 3) Smut (2011 is my favorite year) 4) Under the Harvest Moon 5) Dorian

Smut. Definitely. 2011 is my favorite, but they are all yummy. Aged Snake Oil works for me as well, but it's not as in-your-face sexy as Smut. Is comforting sexy a thing?

I haven't reviewed Snake Oil because I just wasn't that thrilled with it. I was introduced to BPAL last fall at NYCC, and became slightly obsessed shortly thereafter. I ordered a bottle of Snake Oil with my first order because everyone raved about it. When it arrived, I was a little, "Meh." I didn't really really like it. I couldn't place my finger on why though. Fast forward 10 months. This evening I thought I should give SO another chance. It's been sitting in my perfume box for almost a year. Well! What a difference a year makes! I'm not sure if this is my favorite, but it's certainly growing on me quickly. It feels like the aged SO has a much stronger vanilla note, but I'm wondering if I feel that way because my nose has been slowly trained over the past year to appreciate a much wider range of scents. Perhaps it didn't change, but I did. Of course, it could have also aged into something wonderful... Now I'm thinking that I might need to get another bottle just to put in the back of the perfume box and forget about!

Withjoy replied to friendthegirl's topic in BPAL FAQs

I'm another one who is not a fan of Snake Oil. Somehow it smells almost rancid to me. After much trial and error (and spending WAY too much on a bottle of Mme. Moriarty on eBay!), I figured out that I was reacting to patchouli. Although it's a very popular base note, there is only one scent that I've ever been able to tolerate with it and that scent had "white patchouli" listed as the note. As others have said, it's pretty common for a couple of notes to react quite badly with your skin and/or nose. In addition to patchouli, I stay away from honey and anything with a dairy note listed (cream, milk, etc.) Once I learned what worked and what didn't, it became MUCH easier to find scents I love! (For what it's worth, musks and vanillas are my deepest loves.) Good luck finding scents you love! And hang in there...don't give up!

Withjoy replied to Ranna's topic in Coraline

Unfortunately, this one made me sad. Miss Forcible is just as described above--foody, buttery, anise cookie. I was really hoping for a vintage musk, but alas...for me there is no musk at all here.

As others have said, this is a sharp green apple. There is something underneath, which I'm assuming is the musk, but it smells a little metallic to me. The throw is pretty light. I'll be keeping the imp, but don't need a bottle. It's a bummer, 'cause I had hopes for this one!

At first, this seemed like a Honeysuckle SN, which was awesome! But after a few minutes, it was morphed into a lovely grand old dame perfume. This is not a bad thing. I love those classic scents, and I wear several. But I don't need another one. Bummer. I'd LOVE a Honeysuckle SN.

Love is a beautiful creamy vanilla/strawberry. I'm not getting any rose yet, but that may come out if the strawberry fades a bit. I was afraid of the "creamy" part of the description, as cream and milk scents do not do well on me--but this may be the exception. It's just all yummy vanilla strawberry! Unless it goes really crazy on the drydown, this is a bottle purchase for sure.

Surgery fruity candy! I can't pick out individual fruits, but it's so so sweet! This may be a bottle purchase. I can definitely see where the gummy candy comparisons are coming from. I get that as well.

On a side note, the time in between Thanksgiving and Christmas is a fantastic time to go to Disney World. The lines are MUCH less! Sometimes the weather can be overcast or a little rainy, but I like that much more than blazing heat and long lines! Have a wonderful time!!

When I went home for Christmas this year, I took a ton of BPAL with me. I wanted to introduce my mom and sister to the joys of scent. I had two ammo cases of imps and probably about 20 bottles in my suitcase in a plastic box. On each box I firmly taped a note that said "Bath Oil Samples" on it. I also had my favorite bottles (about 10) in the one-quart-ziplock bag in a carry-on. (I figured the notes would make sense to the TSA person. And maybe I'd appear like a traveling salesperson.) That's exactly what happened. My luggage was opened on all the legs, but everything made it through. I had a TSA person take me aside and ask me what they were, but I just said very cheerfully, "Oh it's bath oil, you know, essential oil. Like lavender oil." This made sense to them. I never mentioned the word perfume, as I was afraid it would bring up the typical images of flammable liquid. So, my advice? Take what you want and label it clearly!