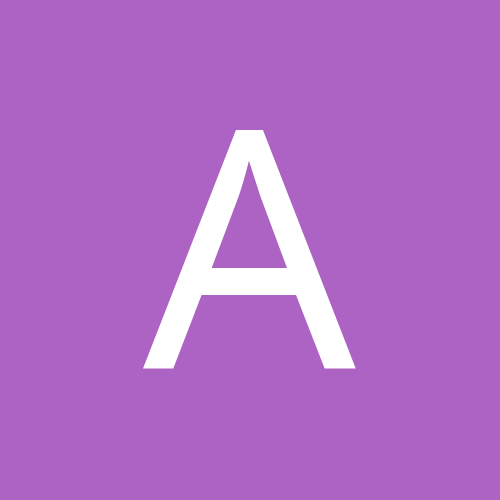 Content Count

700

Joined

Last visited
About astrid
Rank

sexy swapper


Birthday

01/26/1973
Profile Information
Pronouns
Interests

Art Nouveau, Victorian era, riding, corsetry/sewing, painting (Abstract Expressionism & figure painting), cooking, gardening (florals, herbs, roses, poisonous plants), Francophilia, my animals....

Mood
BPAL
Favorite Scents

Holiday Moon, Fig, white and green tea, Lotus, Hexennacht, Glitter, Embalming Fluid, Sudha Segara, Aunt Caroline's Joy Mojo, High John the Conqueror, June Gloom, floral, fruity, citrusy (though not too keen on orange, but love lemon!) and the smell of my horse, Rowan. Now, that's a great smell. : )
Astrology
Chinese Zodiac Sign
Western Zodiac Sign
astrid replied to Cheri's topic in Suds

This smells utterly fabulous and reminds me lots of Candy Phoenix, but for a $9 bar of soap I need something more moisturizing which I get with soaps from other small boutique soap makers. This soap strips my skin of oil and doesn't leave anything to offer in kind, which I find surprising since I know Villainess makes faaaab goods and I'm a fan of her scrubs & cream!

Indeed, very tropical and I also get a hint of citrus. Maybe a little bit of yuzu? There's definitely something tart in there that is tempered down by the other ingredients. It's really, really lovely. I'm reaching for more "oomphy" scents these days, so I think I'll let this one go, but it is a gorgeous blend!

Frankincense, olive leaf, champaca, beeswax, amber, and bay myrtle. Oh man, BPTP totally bites for *only* offering this in squirt size! What starts out as rather frankincensey scent and goes to honey and rather Lupanary, settles to an absolutely GORGEOUS golden scent. What an incredible atmospheric!! Love it!!

I got my Hua Mulan yesterday and while I have yet to try the bath oil, the perfume is very, very pretty! I was a wee bit concerned about the leather note, but I can't smell it at all. In fact, this is really well blended. I can't pull out any note specifically, which is a tiny bit disappointing for me since I love tea and ginger and was hoping they would be more prominent. Wet and freshly applied it reminded me of a bath gel I used to use in France and the scent coming out of the tub or shower while you're still warm and fragrant. The dry down is neat, too. A little sweeter with a faint berry touch. This may be the pink musk? It doesn't seem like a strong, in your face blend, but I didn't slather. To me, this is a dainty and delicate scent. Very Spring and Summer friendly!

Oh god, people would go crazy for this one! It is total bakery goodness!! Maybe we'll get lucky and this will be a release for next Halloween?

astrid replied to persianmouse's topic in Atmosphere

I'll admit it, this one is very "eh" to me. It's kinda sweet, kinda floral but nothing really outstanding. Maybe several spritzes around a room and that would give me a better impression of it, but right now it's so-so.

This is sooooo not motor speedway at all! It is the exact opposite! in the same way Dirty smells incredibly clean, this smells the furthest thing away from fumes, gasoline and burning rubber! It is a beautiful outdoorsy scent that has loads of apple and pear and fresh greenery! This, too, would be an INCREDIBLE addition to the Atmospheric line!

astrid replied to persianmouse's topic in Atmosphere

Oh hella yeah. Oh man, this is really, really, really good. And it would be an AWESOME addition to the Atmospherics collection! It makes me think of Embalming Fluid (one of my favorites) with black tea and a teeny bit of smokey tea. This is so gorgeous! PLEASE release this PLEASE!

astrid replied to blacklacestatic's topic in Thermae

So I haven't tried this in the tub yet, but in part that is because I'm seriously tempted to stash it away and pull it out when summer is here and it's hot, sticky and GLUH*! Glacies is going to be a perfect hot weather oil because it is so fresh and cooling. From scent alone, it really comes across as a cucumber minty floral and I don't personally get too much lavender, which is good for me because I have an iffy relationship with the lovely herbe de Provence! Mais, c'est n'est pas mal ce fois ci! (I don't know how to put in a cedille here...) Glacies is a very big contrast to the lusty, rich Incendia. And where I find Incendia very relaxing and soothing, I think Glacies is going to be the stimulating one for me! *Very nice!* *By GLUH, you know what I mean! That time in the summer where it's so stupid hot you're at a loss for words.

astrid replied to GypsyRoseRed's topic in Atmosphere

Love this! It is so fresh and bright! I hope BPTP will bring more out in this vein! My husband said, after I sprayed it liberally across the downstairs, "Whatever that is, buy a gallon of it! It makes the house smell great!"

astrid replied to VioletChaos's topic in Atmosphere

I was so jealous of the others getting samples of this and I opened my latest BPTP order to find one inside! Woot! This is floral, but not strictly rose and definitely earthy/dusty-ish. Like a combination of an open window letting in a breeze of fresh air and wafting flowers' scents into an old parlor room of beautiful furniture, covered in white sheets to protect them from the dust. I would totally buy a bottle of this. The imagery alone that I created from this scent reminds me of my great aunt's home in Brittany. Ah....

Damn pretty this is! It shares a lot of qualities to White Rose and a few with Giant Vulva. I also get a hint of tobacco, which is possibly the notes playing together, but it is the prettiest tobacco scent that I've ever smelled. Really, while I know people want to stock pile on White Rose, you should consider Symmakhia instead. I think it has a better slightly better throw. Gosh, I am really loving this. Beth is doing something really special with blends like this one (and the Shungas, too, for example), that I really envy in her skills! I'm looking forward to getting more Aphrodite scents!

astrid replied to tarotbydiana's topic in Nails

Great color and not bad on tenacity either. Looks totally awesome over black.... creates a super black cherry color!

For stimulating the libido and arousing the senses. Vanilla, palmarosa, patchouli, jasmine, cocoa absolute, bergamot, sweet orange, nutmeg, ylang ylang, rose otto, and Haitian vetiver. The label was an interesting idea..... it is of silhouetted women, like a Bond movie, but in sexual positions which are a bit racy. So when I first got this and opened it up the jasmine, which I generally love, punched me in the face! I tried to find the other ingredients and now and then there was a tiny, tiny hint of some of the others. The blend, from the bottle, didn't seem harmonious to me. I wondered how much I would use this oil or even if I would use it. I stuck in it my office drawer and would sniff it now and then, but had pretty much resolved that I should sell it and get a different bath oil from the Post. Then the other afternoon I was working on the computer and was really, really cold, so I decided to get in the tub for a hot soak. On my way to the bathroom, I said, "Screw it. I'm going to try Incendia. Maybe it will be better turned loose in the hot water." And it was. It became a whole. I didn't find it particularly stimulating, but jeezy kreezy was it relaxing! I felt sooooooo good afterwards! Even yesterday when I only had time for a real quickie quickie bath, I used Incendia again. And I'm going to use it in today's bath, too. I'm so glad I gave it a go in the tub. I would have totally missed out on this great big bath oil! ETA: If you want a little more chocolate, add a dash of Gula. Mmmm!

For thine came pale and a maiden, and sister to sorrow; but ours, Her deep hair heavily laden with odour and colour of flowers, White rose of the rose-white water, a silver splendour, a flame, Bent down unto us that besought her, and earth grew sweet with her name. The emergence of light in darkness. Frozen pomegranate and a hint of nocturnal blossoms. How come no one has reviewed this yet? Surely, it has been a good seller since it is an incredibly pretty bath oil! Maybe everyone is still stuck in their tubs, unable to write reviews? To me, Proserpina is very pomegranate in the bottle, but a little less so once in the tub and blending with the other ingredients. It's a little wintery (the frozen quality) in that there is the faintest, faintest hint at pine (similar to Snow White... it is there or is it not there?) and even the 'nocturnal blossoms' seem to share similarities to Snow White. My bathroom smells heavenly afterwards, my skin might keep a tiny bit of the fragrance with it, but not much after the bath. It blends great with any other fruit or spice bath item you might be using as well or with a cream or perfume after your soak. So lovely!!