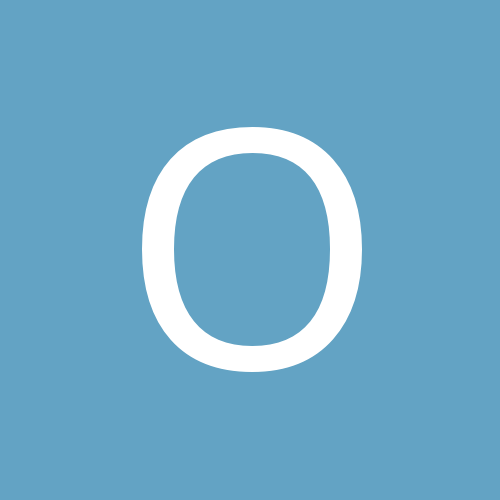 Content Count

157

Joined

Last visited
34 Followers
About opticnerd
Rank

a little too imp-ulsive


Birthday

June 3
BPAL
BPAL of the Day
Favorite Scents

Antique Lace, Gothabilly, Snow White, Midway, Snake Oil (and its various siblings), Avael, Gypsy, Tiki Princess, Giant Crab, Boo, Golletes, Velvet Unicorn, Glowing Vulva, Faith, Inez, Loli.Goth, Strawberry Moon 09, Plastic Pink Flamingo, Mouse's Long and Sad Tale, Pele, Hollywood Babylon, and many more :)
Profile Information
Pronouns
Interests

music, art, comics, humor, cities, my cat, veganism, clean-living, smelling fabulous

Mood
Astrology
Chinese Zodiac Sign
Western Zodiac Sign
This starts out with a blueberry blast (and a hint of lemon) and a super creamy coconut cream pie. It really goes very coconutty on me and I love it as its a rich coconut without being fake or overpowering. Win!

I wasn't sure this would work for me, but being a hardcore vanilla lover (and that there were no total doom notes) I figured it may be worth ordering a bottle unsniffed. And it was a great decision! This is not a heavy stuffy white chocolate or a sharp mint or anything like that. It actually reminds me A LOT of Anti-Saloon League. Once the lemon note (which reminds me of Skytyping with Chemtrails) fades from my skin, its Anti-Saloon all the way. Anti-Saloon changed and got much richer and creamier with age, so I think this may as well. But it is not foody/sweet/heavy. Its light, clean, fresh and summer friendly, but it still maintains a snuggly and creamy feel to it. So glad I got a bottle!

This smells sweet and fruity in the bottle, much like the released version. However, once applied, they're very different perfumes. This one doesn't have the ambery, shimmery, musky vibe I get from the released version. Instead I get sugarplums with just a touch of carnation-y holiday spices. It is what i would expect a sugar plum fairy to smell like. Almost bubblegummy, but not in a gross way. Its a sweet, creamy, bubblegum. This one is very fun, and very pink. And while I love the clean, misty drydown of the released SPF, this one, with all its silliness and sweetness will also get quite a bit of use from me.

YUM! This is totally Cake Smash, but without the complexity of the Snake Oil, DC, and Dorian notes. Its almost identical to Beaver'versary, on me. I wouldn't say Beaver 05, but maybe I just got a bad batch of that one that smelled like pure cream cheese and something syrupy-sweet. Ick. This one has rich, creamy, vanilla-y cream cheese frosting, but, thank goodness, it doesn't smell like cheese on me.

Similar to the released version of Boo, but to my nose, much less sugar/vanilla. Its heavier on the buttery (popcorn-y) note and much more cottony. There is also a strange hint of something fruity and citrus-y in there. Its soft, light and subtle, and disappears once dry. But its there- tangerine, maybe? I happen to like the sweeter, released, version a bit better, but this one is great for a day when I would like a bit more cotton and a bit less sugar. They both are heavy on the buttery/cream, but given the cottonyness of the proto, this one seems much less foody to me.

I really love this scent! It starts out kind of sweet/creamy vanilla and then a brief period of something harsh and bitter (almost leathery, but leather hates me and amps to high hell, so I will say that there is no leather to this blend) comes on for just a minute in the wet phase. It eventually dries to a sweet, slightly floral, vanilla cotton scent on me. It smells just like a cross between AF1 and...Antique Lace! I'd love more of that cottony note, but I definitely get cotton/vanilla, with a hint of a light musk similar to the pale musks in the Girl or Aeval. Throw is light but the scent sticks to my skin for a while with a good slather. I had applied it at the beginning of my day and was complimented about 9 hours later without reapplying once. Backup worthy.

opticnerd replied to Cheri's topic in Suds

I LOVE this soap! Smells just like black cherry cream soda dry and gummi bears when wet! Its a fun and silly, sweet soap that works for any time of year. I wish it would be available year round!

Smells JUST like those super thin, crispy sugary ginger snap cookies. The kind that have just a hint of orange zest to them and are served with tea. Who would have thunk a bedbug would smell so cuddly and sweet? That said, I frimped away all spare bedbugs, because, you know, its important to pass them onto someone else.

I don't get Dorian from this, but I do get one of my favorite blends in there just a bit with the white tea/mandarin/vanilla notes- Lady Lilith! This blend doesn't have the tangy red musk of Lady Lilith, and it has just a bit more prominent rose note. I hate rose. I amp the hell out of rose. But there are a few rosy blends I can do. This is one of them. It is similar to Alice in the rose department, the rose is blended well with soft and creamy notes, and as the previous poster said, its a rose note similar to Pink Snowballs (which is the only rose-heavy blend that smells good on me). This is a lovely, subtle, delicate scent and even rose haters may find it to be a keeper!

To me, this is Eat Me, but heavier on the Snake Oil-esque red musk note and sans the sour currants fruity note. Also a bit more buttery, but overall very similar to Eat Me. If you like red musk blends, you'll love this one!

I had't worn this since first acquiring a bottle a couple of months ago. I remember thinking it was a simple (yet lovely) vanilla mint blend. Much smoother and more wearable than Lick It. Today, I applied it and wow! Its really knocking my socks off! I'm now smellin the cookies: Thin Mints and Nilla Wafers or Graham Crackers, covered in vanilla mint cream (like the filling in mint Oreos or something). After a while the the notes all soften into a lovely, fresh, clean sugary mint scent. Much better staying power on me than other minty blends. This is perfect for foodies, but its not a heavy winter sort of cookie blend. More of a light and refreshing and energizing blend. Wish I had a couple more bottles of this.

opticnerd replied to abejita's topic in Lupercalia

Oh what a lovely surprise! This sounded vile to me, but I got a sniffy of it to try as I ordered an entire sniffy set from a fabulous decanter. I am not a fan of chocolate. It tends to smell like dirt on me, and the idea of it with citrus was almost nauseating. So I test this out and what do I get? Sweet, bright sugared limes with a dusky complexity from the chocolate which takes a back seat! Its just fantastic and summery and fun! Only downside is that I had to apply the entire 1/4 imp sniffy just to smell it on my skin and it vanished in minutes. Still, I think I'd like a bottle. Its so fun and unique and the lime note is just amazing!

opticnerd replied to thekittenkat's topic in Lupercalia

This is sooo much nicer than last year's White Chocolate and Strawberry blend. And I liked that blend a lot! This one just seems fresher, more delicate and blends together oh so well. The white chocolate note itself seems to be different- less chocolaty, and less waxy. Its more of a subtle sweet cream and sugar kind of note. The strawberry is a fresh, sweet juicy strawberry and is not candy-ish or fake. The pepper comes in to add a little more crispness and complexity to the blend, keeping it from being insanely foody. This is yummy and I will be plotting a bottle of it. I could see myself wearing this a lot!

opticnerd replied to ellebelle's topic in Lupercalia

This starts out a delicate vanilla-ish musk (weird, I know...) with a light citrus undertone. Pleasant, and fresh. As it dries down it becomes a stronger, fuzzy vanilla musk with a crisp silvery wood quality to it. It drove me nuts trying to remember what it reminded me so much of! Then it occurred to me- THE GIRL! Fans of the Girl, give this a try. My only complaint is that I get a slight plastic tinge after a while of wear, but otherwise its stunning. I think it will age marvelously as well. Seriously, for those of you who loved the Girl and want a springtime version if it, look no further!

opticnerd replied to RaeiNarcissus's topic in Lupercalia

I was afraid of the honey in this. O and I do not get along. O smells like pee on me. I was relieved and pleasantly surprised by Womb Furie. I get nothing but softly sweetened honeyed Snake Oil! Good, not powdery Snake Oil, at that! Cannot wait to get at least a bottle (if not multiples!) and age this baby! Its gooooood. O haters, do not fear!