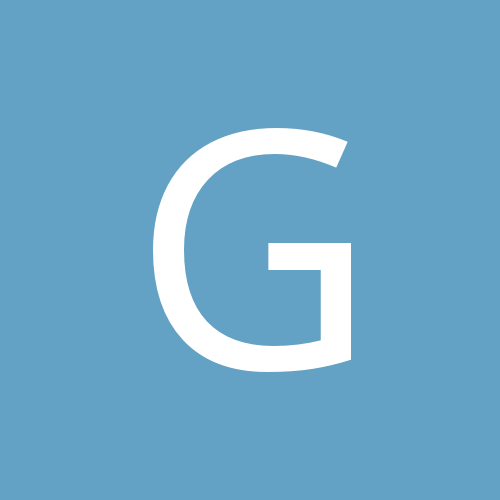 Content Count

618

Joined

Last visited
44 Followers
BPAL
BPAL of the Day
Favorite Scents

Tiki Queen! Underpants Beaver Moon 05, Beaver Moon 07, Snake Charmer, Juliet, Shivering Boy, F5, Embalming Fluid, Antique Lace, Cake Smash
Profile Information
Pronouns
Interests

Reading, Travel, Distance Running
Astrology
Chinese Zodiac Sign
Western Zodiac Sign
girlygirl replied to Impish One's topic in BPAL FAQs

I can only echo what Tramp said. You are a class act, Beth. Except you're not acting; you're the real deal.

Scones. A fizzy baking powder note in the background. Flaky. Buttery but not cloyingly so. Very faint blackberries if I really look for them. Softer than I expected. An elegant foody.

In the bottle: chocolate cake batter and whiskey? Wet: chocolate cake batter. boozy note disappears Dry:I want to lick the beaters. Smells like chocolate cake batter to me. My husband says vanilla cake batter. I WANT CAKE NOW. asdfghjkl!!! THIS IS OM NOM NOMMABLE

Tropical yet exotic. Where Fruit Moon is a bevy of tropical fruits, Velvet Tiki is a soft medley of flowers and a whisper of fruits. Tiki Queen DEMANDS to be noticed but Velvet Tiki is more, well, velvety. Soft, sophisticated. A womanly exotic blend like you'd buy in an exclusive boutique on a tropical vacation because it embodies the spirit of your time there.

Fluffy cotton candy and strawberries and something vanilla-ish. My husband says "strawberry Jelly Belly jelly beans" Reaction: RTYU@I$POI%P#O%I!!!!!! Where have you been all my life? Instant love.

girlygirl posted a topic in Thermae

Relax, revive, restore. Peppermint, spearmint, geranium bourbon, lavender, clary sage, white amber, juniper berry, laurel leaf, coriander, opoponax, and mandarin. A fantastic aromatherapeutic blend. The mints are prominent. Next up are geranium bourbon, lavender, and juniper berry. I don't smell the clary sage at all, which is fine by me as I find it to be overpowering at times. This is both relaxing and invigorating at the same time. A great bedtime bath when you are upset or having muscle aches. I inadvertently discovered that if, after soaking in HSR bath oil, I allow my skin to air dry, I experience the cooling and tingling effect of the mints. Just what the doctor ordered.

girlygirl replied to GypsyRoseRed's topic in Atmosphere

The green tea adds a crispness to the scent while the cherry blossom softens and sake rounds out the blend. Quite clean and refreshing. If I close my eyes, I'm in the park in springtime with the cherry trees all in bloom. Gorgeous.

girlygirl replied to luxuria's topic in Yules

Snowy, green, yet sweet. Defies description for me but I adore it. (2008 version)

On my skin this is fizzy sweet champagne and chocolate syrup. or maybe chocolate Coke - the soda fountain kind, not the canned kind. Delightful! Lasts for hours! I love it!!

girlygirl replied to Belladonnastrap's topic in Atmosphere

This is the best room spray yet. Snow, heliotrope, and cookies. *drool* I have been dancing around my house spritzing it everywhere. The perfect scent for this cold, snowy day. BPTP knocks my socks off!

girlygirl replied to Heavenlyrabbit's topic in Yules

Butter Rum Cookie smells EXACTLY like the molasses/ginger/cinnamon cookies my dear husband's late great-grandmother made. We have the recipe and make them in the winter for special occasions. This smells EXACTLY like those cake-y, soft, delicious, hot from the oven cookies smell. When I close my eyes, I can picture him as a small boy, standing on a stool at the counter, helping his nana mix up a batch of these cookies. I am officially verklempt. Beth, you are a genius. Thank you.

girlygirl replied to Iceblink's topic in Atmosphere

Best. Room. Scent. Ever. LOVE!!!

girlygirl replied to alicia_stardust's topic in Massage

Scent: eucalyptus and orange. Medicinal at first but fades to something softer quickly. Nice slip. I had a bad fall - down the stairs - and used this on my bruises. It actually helped heal the bruises much more quickly than usual. I am impressed!

girlygirl replied to greenranger's topic in Halloweenie

This smells like Thai food. Love to eat it but don't particularly want to smell like it.

mmm. Warm cider with a dash of cranberry. Delicious.