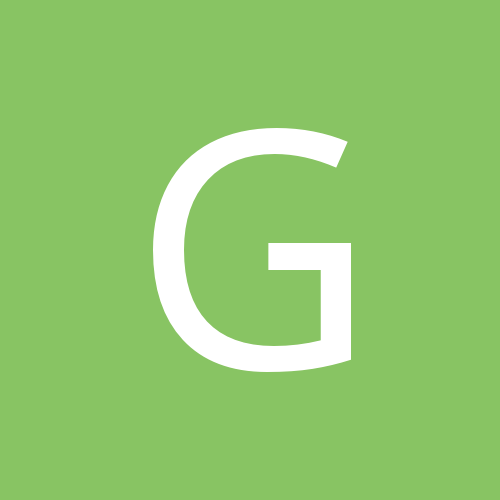 Geminirubyshoes
BPAL Retailers
Content Count

1,575

Joined

Last visited
50 Followers
About Geminirubyshoes
Rank

obsessive precious hoarder


Birthday

06/17/1981
Contact Methods
eBay
Livejournal handle
ICQ
Twitter
Website URL

https://www.facebook.com/vtbpallunacyevents/
BPAL
BPAL of the Day

Impressions of the Floating World

Favorite Scents

Anything with coconut, Amber, Sandalwood in all forms, vanilla, rose, chocolate, honey, freesia, gardenia, violet, cream, clove, skin musk, red musk, dirt, strawberry, anything that spells like candy!, cedar, fir needle, Honeysuckle, Sassafras, tobacco, things that smell like FALL!, patchouli, tonka, vetiver, opium, beeswax ALL TIME FAVES: Jailbait, Velvet Unicorn, Madame Moriarity, Penny Dreadful, Lawn Gnome, Snake Charmer Res. Fearful Pleasure, The Millers Daughter, Judith and Holofernes, Strawberry Moon 2012, Dorian, BeaverVearsary! Pancake Breakfast! Gothabilly, Snake Oil, Josie, Dorian, Eat Me, Maenad, Butter Rum Cookie, Goblin, Tiki Princess, Saint Fountine de Verailles, Banshee Beat, Haloes, Tombeur, Gelt, Champagne and Opium, Anathema, Champagne and Party Hats, Ysabel, Crypt Queen!, Glittering Apple of the Stars, The Lion, Hollywood Babylon, Sugar Cookie 2011, Pumpkin Marsala Rooibos, Pallas Athene, The Elephantine Colossus, Sed Non Satiata, Orange Pumpkin Floss, Third Charm, Love, Uncle Brian, Red Moon 2013
Profile Information
Pronouns
Interests

Mom-ing to my son, Reading, playing with my pug chiuahua mix, working, judge judy episodes. One foot in the light and one in the dark

Mood
Astrology
Chinese Zodiac Sign
Western Zodiac Sign
My favorite of the two "baked goods" I purchased ! In the bottle it smells like dank weed and crumbled cookie bits, the chocolate chunks being prevalent. When I put it on the weed hangs around for a little bit but then dries down into a delightful brown sugar chocolate cookie. I have actually been reaching for this quite a bit and am very interested to see what this will do as it ages.

Geminirubyshoes replied to zankoku_zen's topic in Lupercalia

So I remember liking the Og release but not as much as I like this round! I mainly get the confetti cake which I absolutely love. Not very cardamom heavy, it's mostly on the drydown. I bet I can get away with this one at work as I usually alternate between Chibi Skull & Perfectly Normal Childhood and don't get complaints. I might need some backups…

This is everything I hoped it would be. I primarily get the maraschino cherry and salted pistachio notes when I first apply and then the dry down becomes the creamy gelati flavors in which I smell the chocolate. It's not an intensely gourmand perfume when all is said and done which is honestly I think better for the trueness of Spumoni! Itis very evocative. I am so glad I purchased this.

Geminirubyshoes replied to Seajewel's topic in Liliths

Man what an epic time for cherry in BPAL's! First Moon When the Cherries Turn Black and now this… Heady, musky, sweet cherry delight! Red Cool Aid & Cherry Tootsie Pops with extra musky sugar! Very evocative of the hair color it's named after. If you love Cherry, you gotta get this one.

Geminirubyshoes replied to Seajewel's topic in Liliths

This smells like Christmas to me. I know that fir/pine/evergreen are not notes that are listed but maybe it's the black amber resin? I'm not sure but it definitely has that vibe to to it when first applied. The drydown is dry and a bit akin to being dusty and I'm a big fan of dusty scents. I think it needs to sit for a few days before I try it again but I really like it!

I agree with Dark Alice! This is like, a darker version of Kabuki. Like eating a cherry tootsie pop under a full moon wearing all black velvet.

Everything I wanted this to be: ripe peach with that warm, sweet creme brulee note. I am glad I got two bottles!

Like Doomsday Disco said above, The Mad Tea Party collection is what got me hooked on BPAL. I have been a collector of Alice in Wonderland things for a long, long time so I had to buy a bottle of this purely based on that. The weed scents tend to be too intense on me and if I'm going to stank like weed, I'd rather it be from me smoking it. However, the weed in this does not present as the focus. In fact this may be the loveliest weed perfume ever! I definitely get the Knave of Hearts connection (one of my faves) and as it dries I get the slightly clean, tart aspect of the grapefruit. The drydown is a softly smoky, citrusy and rosey.

I've been wearing this all day and it is totally reminiscent of something I had as a teenager (before I discovered the wonder of BPAL) I feel like the previous review is pretty spot on. It's creamy and dreamy and sort of traditional but really not traditional also. I'm glad I purchased this.

Full disclosure, I never buy the 13's. It's usually the herbal notes that turn me off so I typically skip them. But as I too hate this timeline and I love all these notes individually, I was like fuck it I'm going to give it a whirl. YA'LL this is such a lovely, enjoyable perfume. I can definitely detect the rose sugar, the amber, the date paste (if you love Khajaraho in any year, you will like this) and the cacao and benzoin towards the end. It's sweet but not brain numbingly sweet and gourmand but not pure gourmand. I bet this is going to age spectacularly and be highly sought after.

wowowowowwowow this is the lilac perfume of my dreams!!! Literally the perfect essence of spring/early summer in a bottle. Absolutely beautiful. It doesn't seem to have a ton of throw but it might need a bit of time as I just received this today. If you are a lilac lover and don't buy this, I am not sure to what say except you are missing out big time.

I totally get the Danish thing with a hint of lemon. I really love it and because it's not super strong or heady, I can wear it to work!

I just got this today at 12:00 pm and purposely left it in my car while I was at a work so it would warm up. I know the OG Snake Oil has been oos for a while now due to component issues but this is almost just as rich. That toasted quality makes it just the tiniest bit smokey to my nose. Can I say it's like if Snake Oil was a flavor of creme brûlée? That's what I'm going to say. I'm just sitting in my car in the sunshine refraining from errands because I'm huffing my wrists. This would also be stunning as a hair gloss…just saying.

Geminirubyshoes replied to Seajewel's topic in Yules

I have Pumpkin Spice Cinnamon Buns which I absolutely love so naturally I had to snag this one also. Hnnnrgghh!!! Warm gingerbread spices with sweet sugary glaze and a ton of cinnamon. I will never ever not want to smell like a fresh baked good. I don't need to keep reapplying this as the staying power is pretty good but I do because I want that hit 🤣

Geminirubyshoes replied to Seajewel's topic in Lupercalia

Is there any other company out there using ancient crafted dildos as concept art for fragrances? I highly doubt it. And that in itself should raise the level of creative respect for BPAL way past the point of wherever it already was in your mind. The notes in this intrigued me, as I do generally like all of these things. I think the only other perfume I have had with a metallic note has been Witchblade, where you can definitely smell warm, red glowing metal and it's intoxicating. In the bottle this is all green cardamom and the bronze musk, it definitely conjures up the image of what it's supposed to in your brain. Like finding it amongst mossy ruins on a cool, sunny day. I'm smelling it on my wrists now and I am getting the deep amber note with the oakmoss (I fucking love oakmoss just FYI) and the sweet warmth of the Tonka. This is so beautiful and different than anything I currently have. I can't tell yet what the staying power is but I think it's going to be good.