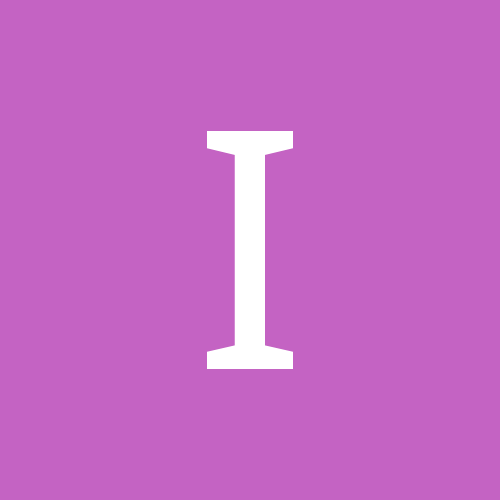 Content Count

1,152

Joined

Last visited
About iiinterstate
Rank

obsessive precious hoarder


Birthday

02/03/1984
Contact Methods
eBay
Livejournal handle
ICQ
Website URL
Astrology
Chinese Zodiac Sign
Western Zodiac Sign
Body, remember not only how much you were loved, not only the beds on which you lay, but also those desires for you that glowed plainly in the eyes, and trembled in the voiceand some chance obstacle made futile. Now that all of them belong to the past, it almost seems as if you had yielded to those desireshow they glowed, remember, in the eyes gazing at you; how they trembled in the voice, for you, remember, body. - Constantine Cavafy translated by Rae Dalven Profoundly sensual. The echo of caresses: raw black coconut, ambergris accord, ambrette seed, champaca flower, and sugar cane. Profoundly sensual indeed. This is my favorite of the Lupers so far. Body, Remember starts out sweet and earthy, then suddenly it becomes heavy on the coconut, followed by a rush of champaca. After several minutes, everything settles into a perfect musky balance that stays close to my skin with no single dominating note. It's stunning.

Kudzu vine, raw honey, ginger cream, and gingergrass. At first, Entangled is all sharp kudzu with the occasional hint of sweetness that I assume is the honey. After a few minutes, the spicy ginger comes through and neutralizes the kudzu a bit. It dries down into a very fresh, cool scent, with very little of the initial greenness. I don't get much more of the honey, but think it's there as a subtle grounding note. At first I didn't care for it, but I can't seem to stop sniffing my wrist now. The longer I have Entangled on, the more I like it. I'd like to see how it smells on my boyfriend as well.

iiinterstate replied to joyfulgirl's topic in Lupercalia

On me, The Vine smells like sweet ripe pears. YUM. The vanilla cream comes out as it dries and sweetens the pear note a bit further. I like the simplicity of this blend. It's not overly foody or fruity and it will be a fun scent for the warmer months.

Its been forever since I ordered from the Lab, and even longer since I ordered a Lunacy blend, but I'm very very glad I picked up Blackbear Moon. It starts off heavy on the hazelnut, but I detect the honey and black cherry as well. After about half an hour it's dried down into a warm, undeniably furry scent. Somehow, the hazelnut and honey dominate this without being too sweet. I get occasional wafts of the berries and cherry, but overall it's difficult to pick out the individual notes. I love this blend a lot, and it will likely find its way into my regular rotation. (If you're not a fan of hazelnut, you might want to skip this one.)

Not quite sure how I feel about Gnome yet. I love the fizzy ginger, but the metallic note is a little odd on me. I feel like it's more interesting than it is wearable. Perhaps I'll try layering it with something else.

iiinterstate replied to femmefatale's topic in Yules

Honestly, Yellow Snowballs reminds me a lot of Snow Angel, which was one of my very favorites! The primary difference (to my nose) is that the tea note in SA is replaced by mint in YS. I get sugared citrus fruit from both blends. Yum!

HELLO spice. Initially this is alllll cardamom on me. I'm surprised, because this smelled so boozy in the bottle. After about 15-20 minutes, the leather starts to come through and the bourbon sweetens things up. I don't get any patch at all. It's perfectly balanced and delicious! I imagine Spanked will become one of the blends I wear frequently, and I'm going to need another couple of bottles as I'm sure it will age fabulously. edit: I've decided the bourbon in this blend behaves much the same as it does in Hellhound On My Trail (on me). However, I like Spanked a bit better.

iiinterstate replied to Mellifluous's topic in Thermae

I never got a chance to try Glowing Vulva in its perfume oil form, which is a shame. I love the bath oil! I don't get any lotus at all, but cream, teak, and amber in abundance. It reminds me a bit of the Antikythera Mechanism (one of my absolute favorites) only very creamy and soft. I think I'll need at least one more bottle before this goes away.

I can see where some people might get cotton candy musk from this, but for me Celeste is much less foody. To me, this smells like Antique Lace with saffron instead of linen. To be honest, I don't love it. After about 20 minutes, it's a lot more of the vanilla musk that I was hoping for, but very very light. I like it, but I hope the vanilla strengthens with age. Edit: Okay, it's been an hour, and I am liking Celeste a lot more. The floral-ness has burned off, and it's way more musky and delicious. There is potential for gloriousness here.

iiinterstate replied to Macha's topic in Lupercalia

This starts out as a whole lot of caramel which I am not excited about, but dries down into a nice spicy tobacco. There's something a little woody in there too. I like it. I think in a few months I'll like it a lot more.

iiinterstate replied to hkhm's topic in Lupercalia

I ordered this with mild reservation, because I believe peru balsam has gone weird on me in the past. Also, I tested straight out of the mailbox because I am impatient. In the bottle it smells like ginger and leather. On me it starts out much the same, then orange blossom amps up quite a bit. Very bright. As it dries down, I get a little more ginger, little bit of beeswax, but its still primarily orange blossom. I was honestly expecting a vanilla base to this, so here's hoping. After about 30 minutes: still primarily orange blossom and a hint of ginger. I'm not really impressed at this point, but I'm sure Burning Vulva will mellow a bit with age (hopefully into something more interesting!). There's a lot of great notes in here, so I'm going to hang on to it and see what happens in a month or so.

I rather like Bat of Good Death, even though it is not nearly as heavy as I expected. Very light, almost no cedar. It smells like a lighter, herbal version of Goblin...coconut and wood with a hint of herbiness in the background. After aging, I think it lasts a bit longer than it did originally. This is a good scent for school or the workplace when I want to smell lovely but not intrude on anyone else's senses.

In the bottle: dusty fruit and cotton. On me: changes rapidly. First I get that grape-y scent other reviewers mentioned, but it fades quickly leaving mostly a creamy vanilla. I have a hard time picking out the individual notes. So far, it reminds me a LOT of L'Estate and not of Mme. Moriarty at all. After a few minutes: Things are pretty much the same, but now I'm getting a little tobacco smokiness and a hint of pom. It's just lovely. A few MORE minutes: Man, what a morpher. Red Lace seems to bloom in layers on my skin. Now there is a bit of sandalwood in the mix. Overall? Red Lace is gorgeous. I can't wait to see how it ages.

I wanted to like Black Opal, I really did. It sounded like it would be a gorgeous blend on me and for about a minute, it was. However, this dries down into powdery blah-ness. No vanilla or geological fantasticness, just vague sweetness that I don't care for. (Regardless, I keep my imp and try it every six months or so because I keep hoping.)

iiinterstate replied to fairnymph's topic in Lupercalia

Edit: I haven't used this in awhile, and thought I'd try it out again before deciding whether I need to purchase the 2011 version. I say yes. This stuff ages like a dream. son of edit: I meant to edit my old review but I guess I made a second one instead? Sorry mods!