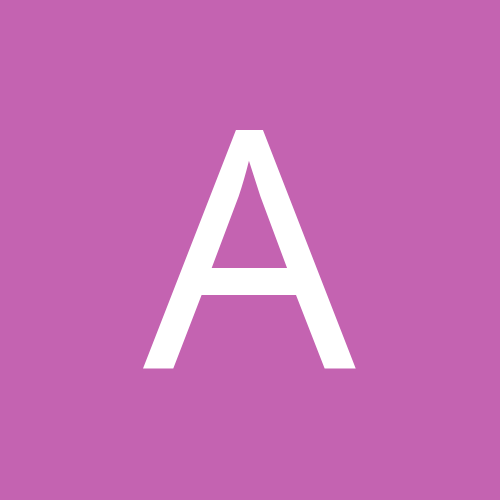 Content Count

888

Joined

Last visited
13 Followers
BPAL
BPAL of the Day
Favorite Scents

black leather, black tea, black dirt, almond, cardamom, saffron, ginger, clove, nutmeg, beeswax, pink grapefruit, lime, tobacco, "salty woods," cedar, and sandalwood. I also like milk and honey scents. So far, my favorite BPAL fragrances are: White Rabbit, Sudha Segara, The Grey Columns, Alice, Bastet, De Sade, Jolly Roger, Western Diamondback, Snake Skin, No. 93 Engine, Liz, Sarah the Mother Bear, Lovers in a Ricefield, Saw-Scaled Viper, Bezoar, Hod, The Rose, The Lion, Love Me, The Black Tower, Shub Niggurath, Mother Ginger, Chanukkiyah, Spanked, Voodoo Queen, Sri Lanka, Anne Bonny, Cathedral, Vechernyaya, Dana O'Shee, Nosferatu, and Visiting the Temple of Auspicious Fortune Alone on the Winter Solstice.For the most part, my skin does not like red musk (cloying, grape-y grossness), black musk (baby powder), rose (ammonia), lemon (Pledge/floor cleaner), or dragon's blood (decaying lilacs - yuck).I also do not care for florals (especially jasmine, lilac, and ylang-ylang), wintergreen, pine, grape, anise, oakmoss, eucalyptus, lavender, nag champa, butter, sassafras, and candy scents.Civet and jasmine are my arch-nemeses, the worst of the worst.
Contact Methods
ICQ
Twitter
Website URL

http://www.bpal.org/index.php?showtopic=41153&st=2825&p=1101787&hl=apple&#entry1101787
Astrology
Astrological Info
Chinese Zodiac Sign
Western Zodiac Sign
Holy batch variation! My first bottle of The Grey Columns was all sheer vanilla amber, and I'd echo many of the comparisons made above: it was like being treated to an elegant dish of vanilla soft-serve topped with a pear-ginger compote while wearing the softest, fuzziest, cream-colored cashmere sweater - with just a hint of woodiness in the background. Clean, sweet, and snuggly. No hint of smoke. *This* was the sheer vanilla amber I had been hunting for. It's an extremely light fragrance with low throw, but nevertheless, it has a tenacious longevity. Like others have said, it is a skin scent that is very faint in the bottle that then blooms with body heat and clings close all day. When I saw how quickly I was going through my initial bottle (I usually apply fragrances sparingly, but this one required a heavier hand and I was wearing it almost daily), I promptly bought several back-up bottles. After finishing off the first bottle, I immediately cracked into a new one - and to my surprise, there was the smoke! And a much stronger woodiness, like cedar. It almost reminds me of De Sade - if De Sade were eating a vanilla ice cream cone. The first bottle was very soft and more traditionally "feminine," but with all its smoke and wood reading like leather, this new bottle leans more traditionally "masculine." I still love it (I'm a huge fan of De Sade), but it's wildly different. Curious which way the other bottles will swing.

Hod lovers, rejoice - this one's for you! While not precisely the second coming of Hod (or third, if we're counting Hod: Resurrected), it's very, very close. But whereas Hod has a marshmallowy vanilla note underneath the initial blast of spicy, clove-y carnation, in Luke, sandalwood provides the backbone - giving it a slightly drier, less sweet, more cologne-y feel. The sandalwood note smells exactly like a Chinese fan carved from sandalwood: soapy and clean. It's spicy, delicious, and delightful. I think fans of Alice, Morocco, and French Creole would also dig this.

If you like the carnation note in Hod, get thee a bottle of Luke 10:25-37! The two are very similar, but Luke has sandalwood in place of the marshmallowy vanilla in Hod.

Apple replied to Lycanthrope's topic in Lupercalia

I see I'm not alone in finding the scent of Glukuprikos to be very different than what I had expected based on the notes. On me, it's clean and light, reminiscent of Dove Soap. I would put it in the same category as Floater, Dian's Bud, and The Lady of Shalott - delicate, white, floral, and soapy-in-a-good-way. Normally I amp vanilla and caramel, but they're not coming through here except as a hint of sweetness and a fleeting resemblance to the opening stages of Incubus. I like it, just not at all what I was expecting!

Thanks to the kindness of a certain tartchef, I was able to try Tabella. After the topnotes burn off, the dry-down has a similar feel to what I'm looking for. Gracias!

I have been "underemployed" for almost a year now, and just last week a job in my area finally opened up. Aside from being rather modest in terms of pay, it looks perfect, and I think I would be a great fit for the position. It's rare for me to feel so positive and so confident, but I feel like this job is mine... and now I just have to convince the personnel manager! I burned candles anointed with Steady Work and Road Opener while working on the cover letter and submitting my application last week. Today I had resolved to make a follow-up call, so I anointed my throat and heart chakras with Charisma and went about my day. I felt surprisingly buoyant and kept catching little wafts and thinking, "Mmmn... I smell gooood". Sexy but understated, I felt like I was wearing a classic perfume. The scent is hard for me to pin down, even after reading all the reviews. It's rich and warm and sensual, resins and woods rounded out with something vanillic. At a guess I'd say there's benzoin, clove, musk, and some kind of balsam - maybe some amber, maybe some citrus, maybe some patchouli. It reminds me ever so slightly of Estee Lauder Youth Dew, but it's lighter and I like it much more. I was in love with the way I smelled all day and was actually looking forward to making the call, which is totally out of character for me (I have social anxiety and hate talking on the phone). Disappointingly, I was routed to voicemail and left a rather stilted, awkward message. I'm not sure if Charisma works if they can't smell you, but I hope it somehow smooths over my less than smooth overture. I'll be continuing to wear Charisma over the next few days and will report back as soon as I have more news. ****************** UPDATE #1 I didn't receive a return call, so two days later I again anointed my heart and throat chakras with Charisma and rubbed a few drops of Steady Work into my palms and called again. I spoke with a very nice receptionist who informed me that yes, they did have my application materials and who then gave me a very polite "don't call us, we'll call you". *sigh* But something else interesting did happen that day. I've been trying to get a local pet store to carry a particular type of dog food for several months, and have placed two written requests for them to special-order a small quantity for me to purchase, with no luck. Well, when I stopped at the pet store to pick up some supplies that day, there was a man standing squarely in front of the shelves of dog food - right in my way. As I attempted to politely maneuver around him, he started asking me questions about my buying preferences and asked me if I had ever heard of X-type of dog food, which happened to be the exact kind I'd been requesting. I exclaimed that yes I was familiar with it and that I wanted the store to carry it. He introduced himself as the owner of the store and said, "Well then, that's that. I'll start stocking it." It might have been a coincidence, or it might have been Charisma. ****************** UPDATE #2 The job that I so desperately want called today to ask me some simple, yes/no follow-up questions. After I was done answering them, the gentleman I was speaking with informed me that he would pass along my answers and that someone would call me if I qualified for an in-person interview. I quickly slapped on some Charisma and some Steady Work and concentrated my energy and intentions on the job. I kept thinking, "Pick me! Pick me!" Not even an hour later, someone else called back to schedule an interview with me! I'll definitely be wearing Charisma to the interview, and I'll be sure to report the outcome. ****************** UPDATE #3 First interview went well. They called me back the next day to schedule a second interview with the district director. Fingers crossed... ****************** UPDATE #4 Second interview went well, too. Apparently they're having a tough time deciding, because they called back that same afternoon asking for two writing samples. I should hear back tomorrow, so I've still got fingers and toes crossed! ****************** UPDATE #5 I GOT THE JOB!!!

Thanks for the replies, all! I would not have thought of Tabella or Succor on my own; they're going on my wish list now. I don't like Snake Oil (fresh or aged, it doesn't matter), but I've had good luck with a couple of Snake Pit blends, so I'll keep Banded Sea Snake in mind. Thanks again!

I was given an envelope of Thymes "Olive Leaf" bath salts as a gift (link to product here), and I was wondering if there is a BPAL blend that smells similar. The scent is described as "the mild, healthful scent of Sardinian laurel leaf, balsamic lavender flowers, European patchouli and subtle wood notes". I don't notice the lavender so much (it smells more like the gentle scent of dried lavender blossoms than the astringent/herbal scent of lavender essential oil found in most BPAL blends containing lavender), and the patchouli is very subtle. I mostly smell natural, woody notes and something unfamiliar but delightful spicing it up (I assume that's either the laurel leaf or the olive leaf extract). When I searched the site for laurel leaf and olive leaf, this is all I found: Grandmother of Ghosts (Excolo) - Her scent swirls with a high-pitched tumult of laurel, stargazer lily, splintered woods, peony, mandarin and white musk, and is spiked with pale pepper. Delphi (Wanderlust) - The smoke of Sacred Incense of Apollo twined through laurel branches, bay, and honey wine. Banded Sea Snake (Carnaval Diabolique) - Snake Oil with oakmoss, sea moss, and olive leaf. Alecto (Excolo) - Olive leaf, raspberry leaf, vetiver and cedarwood. Tzadikim Nistarim (Sin & Salvation) - The scent is one of unadulterated spiritual purity, with a taste of the world's eternal pathos, and the joy of suffering with grace: frankincense, olive, spikenard, hyssop and galangal. I can say that Grandmother of Ghosts, Alecto, and Tzadikim Nistarim are definitely not what I'm looking for. I can't remember if I've tried Delphi or not, but honey and wine scents tend to be very sweet on me, and the fragrance I'm looking for is woody and dry - not at all sweet. I haven't tried Banded Sea Snake yet... how strong is the Snake Oil in that blend compared to the other notes? Any other recommendations?

Have you tried these? Blood Rose (Rappaccini's Garden) - Sensual, robust, and silken: voluptuous red rose bursting with lascivious red wine and sultry dragon's blood resin. The Rose ( Marchen) - The promise of a rose: red rose petals, fresh sap, and the sharp green scent of stem and leaf. Snooty Rose - (Mad Tea Party) - Red rose, oud, plum, bergamot, and red sandalwood. Spellbound - (Ars Amatoria) - Perfectly enchanting! An irresistibly sexual, utterly rapturous blend of three roses, radiant amber, and sensual red musk. Two, Five & Seven (Mad Tea Party) - A huge bouquet of squished rose petals: Bulgarian rose, Somalian rose, Turkish rose, Damascus rose, red and white rose, tea rose, wine rose, shrub roses, rose, rose, rose… …and just an itty bitty bit of green grass. Whip (Ars Amatoria) - Agony and ecstasy: black leather and damp red rose. They're all GC scents; you could buy an imp pack to try them out.

I just really, really dig Lovers in a Ricefield and refuse to give up hope that there's a way to concoct something similar through layering. I'm sorry; I should have mentioned that I haven't tried any of the BPTP bath oils. I prefer not to apply petroleum products to my skin, so those are a no-go for me. Because of my maniacal vanilla amping abilities, I am afraid to even try Detestable Putrescence and Sachs, and between the jasmine and the ylang-ylang, The Girl would probably not work on my skin. Prunella is actually plenty vanilla/creamy on me, but it's missing the delicious nutmeg note and what I've become convinced is a hint of coconut milk. Still working on acquiring some Shadwell and Black Pearl to test this theory.

Latest update on seeking a replacement for Lovers in a Ricefield: I've now tried or re-tried the following plum blends: Bathsheba, Bordello, Dionysia, Frumious Bandersnatch, Kitsune-Tsuki, Makhanitis, Oya, and Prunella. I also tried Alice's Evidence and Joulumuori, hoping the spiced prunes might be plummy (alas, they were not). Out of all of these, Bordello was by far the closest to the plum note I get from Lovers, but it lacks nutmeg and creaminess. Prunella and Kitsune-Tsuki are tied for second place in the plum race, and Prunella is probably closest to the overall feel of Lovers for me. The rest were either not very plummy, too spicy, or too-something-else for me. Attempting to layer these scents with vanilla-based blends proved disastrous on my skin. I amp the hell out of vanilla, and Lyonesse and Mouse's Long and Sad Tale both completely overwhelmed the delicate plum note. The final phase of this experiment will involve attempts at layering Bordello, Prunella, and Kitsune-Tsuki with Shadwell, Dana O'Shee, and Black Pearl. I will report back for the rest of you Lovers lovers! Now if only I could find a good nutmeg scent...

I haven't smelled the candle, but septima_pica's suggestions of Mr. Nancy and Shoggoth were the first things that came to my mind. Mr. Nancy isn't creamy, but it is super-foody with a very sweet lime. Shoggoth is a little creamy from the coconut but is more delicate and subtle. Schrodinger's Cat (Bewitching Brews), Croquet (Mad Tea Party), and Detox (Panacea - best lime ever) are all sweet lime/citrus blends; you could try layering them over some creamy vanilla blends. Tombstone smells like a vanilla candle on me and might be a good base, and a lot of people get a creamy vanilla from Dorian and Mouse's Long and Sad Tale.

On me, black musk is pretty much all powder, all the time... which is heart-breaking, because it's in so many otherwise delicious-sounding blends, Black Temple Burlesque Troupe included. The black musk is the only thing preventing me from ordering a bottle unsniffed. I believe septima_pica has had some luck with aging blends that contain black musk to prevent the doom powder reaction.

I have now tried Snake Oil fresh from the Lab, and aged over two years. I tried it when I was new to BPAL and over two years (and hundreds of BPAL scents) later. I've tried it on its own and blended into the Snake Pit scents. I did not like it when I first tried it, and I don't like it now, but I do finally feel competent to review it. When fresh, all I can smell is the Lab's "red musk" note, which smells like grape-y nag champa incense to me. It is the heavy, sweet, cloying scent of a headshop-cum-New Age store. I get no vanilla or spices, just that sickening incense note. The throw is strong, and the scent is persistent. Blergh. Aged, the spices are much more prominent, and it reminds me a lot of Saw-Scaled Viper (which I do like). When aged, it's more like cinnamon-ginger nag champa. My partner takes a whiff and declares, "New Age shop". Indeed. Damn you, red musk. As it dries, though, the red musk miraculously takes a backseat to the spices and... there's the vanilla! At this stage it smells almost identical to Saw-Scaled Viper, but weaker. In its final stages, the vanilla develops a pleasant, almost Play Doh-like quality that reminds me of Hod. I like it, but I like Saw-Scaled Viper and Hod better. So, for those of you who like fresh Snake Oil, I'd recommend seeking out other red musk blends, particularly Czernobog, Scherezade, Sin, and Vixen. If you like Snake Oil aged, you might like Morocco, Hod, and especially Saw-Scaled Viper.

I'm not sure if my decant is the original or the resurrected version, but I get cinnamon oil and vetiver... like Big Red chewing gum or Red Hots candies with a side of smoky bacon. I was hoping for clove, but no.