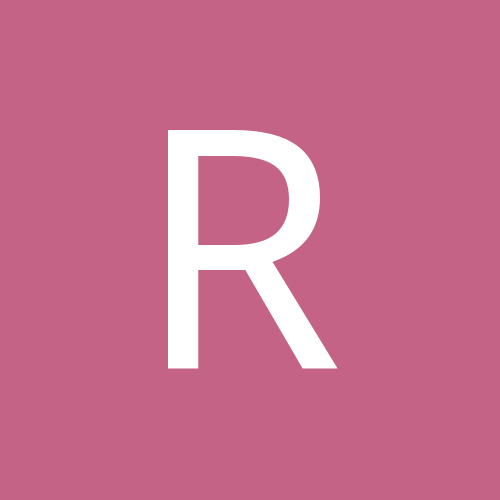 Content Count

450

Joined

Last visited
About rivki8699
Rank

evil enabler


Birthday

10/22/1981
Profile Information
Pronouns
Interests

Science Fiction/Fantasy, The Daily Show, Buffy the Vampire Slayer, Eddie Izzard, Monty Python, Knitting, Cooking, Musical Theater.

Mood
BPAL
Favorite Scents

I love Lick it Again (and pretty much all mints), Morocco, Antique Lace, Black Opal, Szezzpazony, La Belle Au Bois Dormant, Desdemona and Rosalind.
Astrology
Chinese Zodiac Sign
Western Zodiac Sign
Can you tell me where to find Pa-Pow? I can't seem to locate it via searching here or on the BPAL site. ETA: Never mind. I figured it out - it was an LE. I think the search engine didn't like the hyphen.

In the bottle this smells a bit like Fire Pig - which is a great omen for me, since I adore Fire Pig. Wet it's a tart, fresh sweetness, I think that's the pear, backed by jasmine. It doesn't morph much when dry though more of the sugar comes out. All in all this is a really lovely blend.

Skin musk, honey, carnation, French magnolia, patchouli, sandalwood, and immortelle. I apologize for being so hopeless at scent description. Wet, the most prominent note is sweetness, I believe it's the honey, with a hint of the magnolia. As it dries, the skin musk becomes more prominent and the carnation starts to bloom. The scent becomes somewhat earthier. The carnation fades quickly. I like it, but I'm not sure I love it. I think I'm going to give it some time to age. I hope the carnation will become more prominent with time, because I think this would be a knockout with more carnation.

I just swapped for a bottle. In the bottle Fire Pig is very fruity, too fruity for me. But on the skin, and given a bit of time to meld and morph, Fire Pig becomes an absolutely delightful light, sweet, fruity scent. I'm not really getting any florals at all, but I think they're helping to mellow out the fruit so it's not as strong as in the bottle. I'm really loving this scent and I'm so glad I got it.

rivki8699 replied to chai_girl's topic in BPAL FAQs

I'm having a bit of confusion about PayPal. It used to be that I'd pay straight from my bank account and it would go through immediately. But now I'm getting separate notifications of when I ask to send payment and when it's processed, and the transaction is being called an e-check instead of a bank transfer. Does this mean I'm going to get bumped to the back of the pack for shipments? And why is it taking so long to clear my payment nowadays?

I was just wearing Mr. Ibis yesterday, and I knew it reminded me of something. It definitely does have a similar white musk note along with the aloe. Mr. Ibis is already in my top five. I guess my nose knows.

Any suggestions for GC equivalents of Tamamo-No-Mae? I've decided that I absolutely love this scent and since it's pretty much impossible to get in the swaps I'd love to find something similar in the GCs. On me it's a sweet, creamy, smoky scent.

I am loving this blend. This is what I wanted Vasakasajja to smell like (it was all fruit on me). I can't really describe the notes. Wet, it's very fruity. But that dissapears pretty quickly on the drydown. I think I'm smelling a sweet, creamy, smoky musk. And it's lovely. It doesn't have a ton of throw, but sometimes when I turn my head I get these whiffs of something absolutely enchanting. Beautiful.

Hi, does anyone have a recommendation for a scent similar to The Body Shop's White Musk? Especially something where a similar musk is used in combination with other fruity or floral notes? Thanks.

The only two oils I've tried from Illyria are Desdemona and Rosalind, and I love them both. Desdemona is very sweet and simple and lovely and very, very pink. Rosalind is a sweet, berry floral with a hint of grass. They're both really lovely.

Mmm, I love this one. Wet it starts out as a slightly sharp grass, but the sharpness fades quickly. As it begins to dry a sweet, light floral (I'm assuming the dandelion) starts to emerge. After a while the dandelion becomes the more prominent note, but the grass is still there. This has pretty decent wear on my, at least 5 hours or so. All in all it's a lovely, sunny, fresh scent and I'm so glad I got it!

Hmm, I found Dana O'Shee to be very almondy. And I know Bilquis is supposed to have an almond note in it as well. That's unimpable, so you'd have to get a decant off the forums.

If you're looking for a GC scent you may want to try Sudha Segara. It's a warm, comforting scent, and I've been wearing it for the past few days to help me with stress. Good luck.

I just got an imp of this from my lovely Switch Witch and I love it! In the imp it's a light sweet ginger. Wet the honey comes out and it's a sweet light honeyed ginger. By the way, I am incredibly suprised that this honey works for me. It's lovely. As this dries the creamy milk comes out to play and the ginger fades a lot. It becomes a creamy honey with just a hint of spice. Unfortunately it fades rather quickly. But it's just so beautiful in all its stages I'm perfectly happy to reapply often. This is a lovely, comforting scent.

Mama-ji was a bit of a dissapoinment to me. I was expecting a more powerful scent. What I got was a dusty, spicy scent that was almost indistinguishable from Morocco to my nose. I think my skin is eating a few of the notes. Mama-ji smells lovely in the bottle, but like nothing special on my skin.