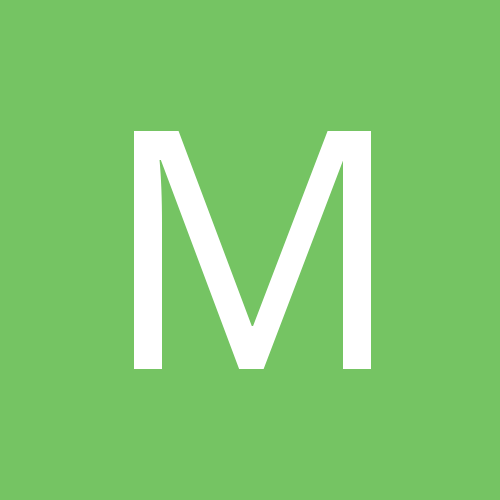 Content Count

1,867

Joined

Last visited
About meabh
Rank

obsessive precious hoarder


Birthday

03/08/1987
Astrology
Chinese Zodiac Sign
Western Zodiac Sign
I'd have a few choice words for her as well. Is anyone else a newlywed that you work with? If so does she make the same comments to them as well?

Miss Bean is a beauty! And the pictures are adorable! May I ask what breed she is? Her coloring is beautiful.

meabh commented on Confection's blog entry in Diplomatka

They are hideous and to make it even worse my Mom got a pair in brown. Brown is an ugly color and to tell you the truth I don't find them comfortable.

I think it was generosity but it might have been a mistake...

I know for Christmas they included an extra 5ml of Midwinter's Eve. I didn't even notice until a few days later but was truly surprised. And I recieved an extra 5ml of Montressor when I ordered the whole Maelstorm collection. Very generous and again a very nice surprise!

I don't have a/c in my house either but I find the closets do actually stay cool as they get no light and the door is always shut. Also if you have a basement that stays cooler then the rest of the house that might be a good place to put them too. I've heard refridgerating perfume is not a good idea but then I've heard of a boutique where all the perfume is stored in a refridgerated display. There is always pros and cons to many things, I don't know if Beth ever mentioned whether her blends could be stored in fridges. Hopefully someone who does store their collection in the fridge will pop in and help answer that question for you.

What do the labels look like? Do they have the picture of what the blend is representing? Like the drawing. ETA: Oops didn't see that there was another page.

meabh replied to BubbleDragon's topic in BPAL FAQs

You know I remember that post but I tried to search for it and came up empty handed. I was starting to think I imagined it, I feel sane again .

meabh commented on Confection's blog entry in Diplomatka

They allow that "machinery" to fly!? With people?! You've ridden on one before? If I saw rubberbands holding the engine together there would be no way I'd even get within 10 feet of it.

AWWW! Those labels are tooo cute!! There is a picture of the Peony Moon label here. It's a beautiful label.

The dining room table and the bench are awesome. I adore World Market but Sofa Express and More is my favorite! I don't know if you have one near by but definantly check them out. We just got a sofa, 2 chairs, and 3 tables. Very good quality. I also love Pottery Barn & Restoration Hardware but alas very expensive!

Ooo! The house looks loverly!! Do you know the history of the house? I can't help it that I've been addicted to home improvement shows since I was six.